Biden Confirms US Sending Advanced Rocket Systems, Munitions to Ukraine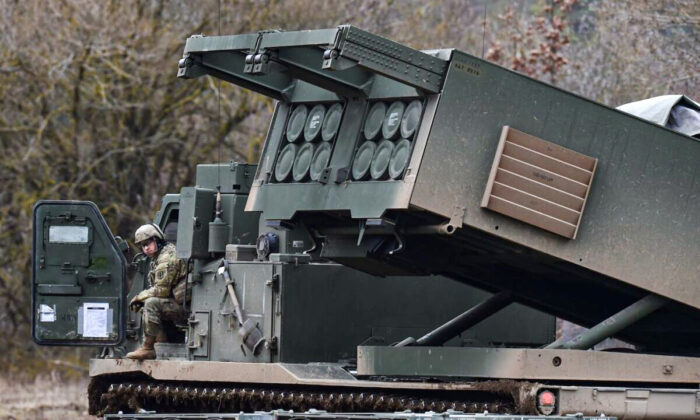 A U.S. soldier sits at a Multiple Launch Rocket System (MLRS) during the demonstration of the reload procedures after an artillery live-fire event at a military training area in Grafenwoehr, southern Germany, on March 4, 2020. (Christof Stache/AFP via Getty Images)
The Epoch Times - By Katabella Roberts June 1, 2022, Updated: June 1, 2022
The United States is providing Ukraine with "more advanced rocket systems and munitions" as Russia's invasion continues, President Joe Biden said on Tuesday.
Writing in a New York Times opinion piece, Biden said that America's goal in Ukraine is "to see a democratic, independent, sovereign and prosperous Ukraine with the means to deter and defend itself against further aggression."
"We have moved quickly to send Ukraine a significant amount of weaponry and ammunition so it can fight on the battlefield and be in the strongest possible position at the negotiating table," the president continued.
"That's why I've decided that we will provide the Ukrainians with more advanced rocket systems and munitions that will enable them to more precisely strike key targets on the battlefield in Ukraine," he wrote.
Some news outlets reported last week that Biden was preparing to send advanced, long-range rocket systems to Ukraine following requests from officials in Kyiv.
The reports, which cited unidentified Defense Department officials, said the White House would deploy Multiple Launch Rocket Systems (MLRS) or the High Mobility Artillery Rocket Systems (HIMARS) to Ukraine's military.
The longer-range missiles can fire rockets at targets hundreds of miles away and are made to support operations "with high-volume destructive, suppressive and counter-battery fires", according to the U.S. Army Acquisition Support Center (USAASC).
The weapons allow for attacks with low-collateral damage and provide all-weather, 24-hour close- and long-range precision rocket and missile fire support which can quickly enhance combat effectiveness, the center says.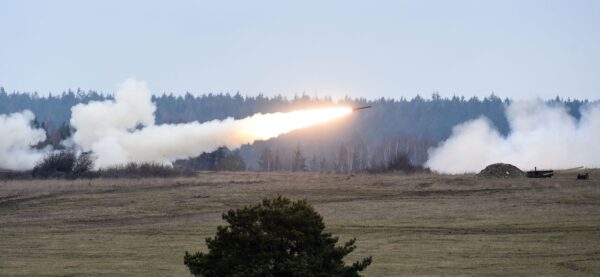 While the munitions would mark a big improvement to Ukraine's current stock of weaponry, it would also mean that Kyiv could potentially strike targets or infrastructure inside Russia, a move that would dramatically escalate the war.
Biden said in his op-ed on Tuesday that while it plans to send the more advanced rocket systems to Ukraine, it was not advocating for Ukraine to do such a thing.
Russia warned the United States and NATO last month that there would be "unpredictable consequences" if they continue sending the "most sensitive" weapons to Ukraine, the Washington Post reported.
"We do not seek a war between NATO and Russia," Biden wrote. "As much as I disagree with Mr. Putin, and find his actions an outrage, the United States will not try to bring about his ouster in Moscow.
"So long as the United States or our allies are not attacked, we will not be directly engaged in this conflict, either by sending American troops to fight in Ukraine or by attacking Russian forces. We are not encouraging or enabling Ukraine to strike beyond its borders. We do not want to prolong the war just to inflict pain on Russia."
Elsewhere, the president said the United States will continue to provide Ukraine with advanced weaponry, including Javelin anti-tank missiles, Stinger antiaircraft missiles, powerful artillery and precision rocket systems, radars, unmanned aerial vehicles, Mi-17 helicopters, and ammunition.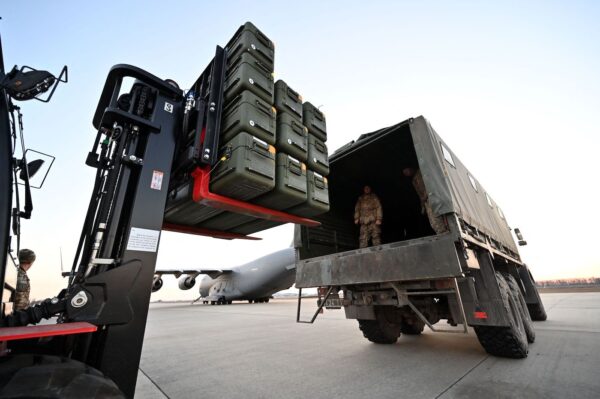 The White House will also continue cooperating with its allies regarding further sanctions on Russia, and send billions in financial assistance to the country, as authorized by Congress
"We will work with our allies and partners to address the global food crisis that Russia's aggression is worsening," Biden continued.
"And we will help our European allies and others reduce their dependence on Russian fossil fuels, and speed our transition to a clean energy future."
The latest weapons package draws from a nearly $40 billion bill passed by Congress last month that included $20.4 billion in military assistance along with $8.5 billion in economic assistance and $3 billion in humanitarian assistance to address food shortages around the globe.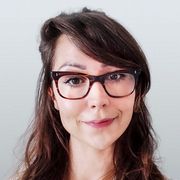 Katabella Roberts is a reporter currently based in Turkey. She covers news and business for The Epoch Times, focusing primarily on the United States.
---
The Kremlin does not believe Zelensky that Kyiv will not attack the Russian Federation with the help of MLRS from the United States
© Alexander Shcherbak/TASS Read TASS at Yandex.NewsYandex.Zen
tass.ru - Moscow - MILITARY OPERATION IN UKRAINE - JUN 1, 07:32
According to presidential spokesman Dmitry Peskov, the supply of MLRS by the United States is diligently adding fuel to the fire in Ukraine.
Moscow does not believe Ukrainian President Volodymyr Zelensky, who said that Kyiv is not going to attack the territory of the Russian Federation if it receives American extended-range multiple launch rocket systems (MLRS). Dmitry Peskov, press secretary of the President of the Russian Federation, told reporters about this, answering a question from TASS on Wednesday.
"No," the Kremlin spokesman replied when asked whether the Kremlin trusted Zelensky's words. "In order to trust, you need to have experience of cases when these promises were kept. Unfortunately, there is no such experience at all," Peskov explained.
"On the contrary, the whole course of events confirms that, starting with President Zelensky's main election promise to put an end to the war in the South-East of Ukraine once and for all, [the promise] was not kept and the Minsk agreements were not fulfilled, they sunk into oblivion, and through the fault of the Ukrainian side," the Kremlin spokesman said.
"Therefore, we do not have a special credit of confidence in the Ukrainian side," Peskov stressed.
Zelensky, in an interview published on Tuesday with Newsmax, commenting on reports that Ukraine, after receiving American extended-range multiple launch rocket systems, could use them to strike Russian territory, said that Kyiv was not going to launch attacks on Russian territory.
Measures to minimize risks
The presidential press secretary said that the Russian Federation is taking measures to minimize the risks in the event that Ukraine receives the US MLRS. "Our competent departments and the Ministry of Defense, the border guards see all the risks, they systematically assess them and take appropriate measures," the Kremlin spokesman said. Thus, he answered the question of whether Moscow sees a risk that Ukraine if it receives American MLRS, may begin to use them to attack the territory of the Russian Federation.
At the same time, Peskov is sure that the United States, by supplying weapons to Ukraine, is adding fuel to the fire of what is happening in this country. "There is nothing new here, we believe that the United States is purposefully and diligently adding fuel to the fire. The United States, obviously, really adheres to the line of fighting Russia to the last Ukrainian," Peskov said, commenting on Washington's plans to supply Kyiv with MLRS.
According to the Kremlin spokesman, "such deliveries do not contribute to the awakening of the Ukrainian leadership's desire to resume peace talks." "Therefore, we treat this, of course, negatively," the press secretary of the Russian leader stressed.
Peskov did not talk about Moscow's actions in the event that Kyiv uses American MLRS. "Let's not talk about the worst scenarios with you," a Kremlin spokesman responded to a corresponding question from journalists on Wednesday.
Earlier, a senior US administration official, speaking at a special telephone briefing for journalists, said that the United States would announce on Wednesday the transfer of the 11th military assistance package to Ukraine, including MLRS, including HIMARS (High Mobility Artillery Rocket Systems). He noted that the range of missiles for the HIMARS lightweight multiple launch rocket system, mounted on a wheeled chassis, transferred to Kyiv, would not exceed 80 km. According to him, Ukraine provided the United States with assurances that American MLRS would not be used against targets located on Russian territory.
Follow our news on Telegram, VKontakte, and Odnoklassniki.
---
Bastrykin: more than 70 foreign mercenaries in Ukraine became defendants in criminal cases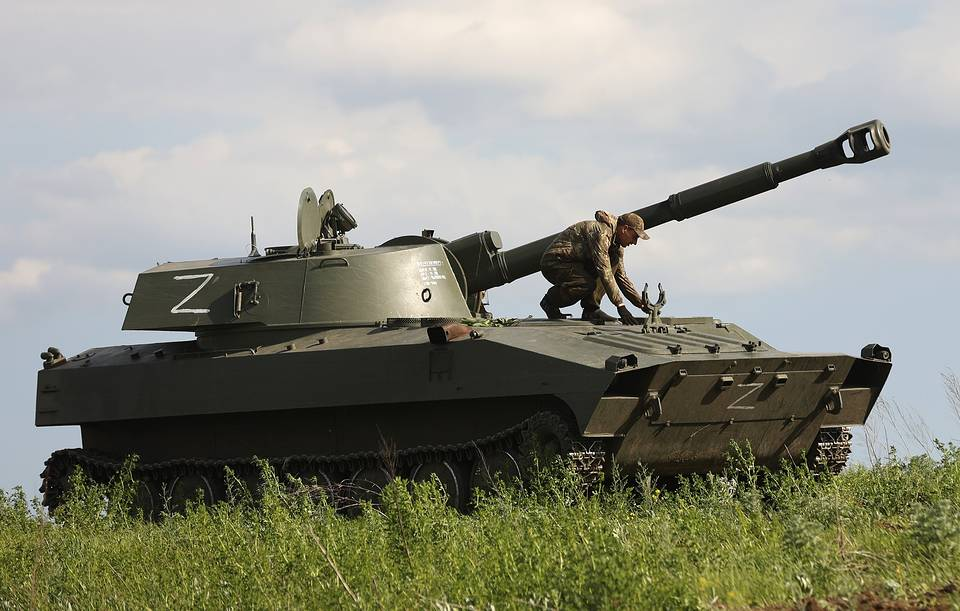 tass.ru - Moscow - MILITARY OPERATION IN UKRAINE - JUN 1, 12:37
The Chairman of the Investigative Committee clarified that we are talking about foreign mercenaries who arrived from the USA, Canada, Great Britain, Norway, Georgia, and other countries.
The Investigative Committee of the Russian Federation is investigating criminal cases against more than 70 mercenaries who took part in hostilities in Ukraine. This was announced on Wednesday by the chairman of the UK Alexander Bastrykin.
"At the moment, more than 70 people are involved in criminal cases on mercenaries. Some of them have already surrendered and have been interrogated by investigators," he said in an interview with Rossiyskaya Gazeta.
He clarified that they are foreign mercenaries who arrived from the United States, Canada, Great Britain, Norway, Georgia, and other countries. "In particular, members of the Georgian National Legion (recognized as extremist in the Russian Federation) - a unit created in Ukraine by Mamuka Mamulashvili, have been identified by name," Bastrykin said. He added that at least 24 citizens of Georgia were involved in its composition.
---
COPYRIGHTS
Copy & Paste the link above for Yandex translation to Norwegian.
WHO and WHAT is behind it all? : >
The bottom line is for the people to regain their original, moral principles, which have intentionally been watered out over the past generations by our press, TV, and other media owned by the Illuminati/Bilderberger Group, corrupting our morals by making misbehavior acceptable to our society. Only in this way shall we conquer this oncoming wave of evil.
Commentary:
Administrator
HUMAN SYNTHESIS
All articles contained in Human-Synthesis are freely available and collected from the Internet. The interpretation of the contents is left to the readers and do not necessarily represent the views of the Administrator. Disclaimer: The contents of this article are of the sole responsibility of the author(s). Human-Synthesis will not be responsible for any inaccurate or incorrect statement in this article. Human-Synthesis grants permission to cross-post original Human-Synthesis articles on community internet sites as long as the text & title are not modified