HUMAN SYNTHESIS
###Aktiv losjebror i 15 år vil avsløre frimurerne
**ADRESSA** - JONAS SKYBAKMOEN - 977 23 052 Publisert: 09.10.2009 10:15
Nå karakteriserer trondhjemmeren Roger Karsten Aase brorskapet som diktatorisk, løgnaktig og samfunnsfiendtlig.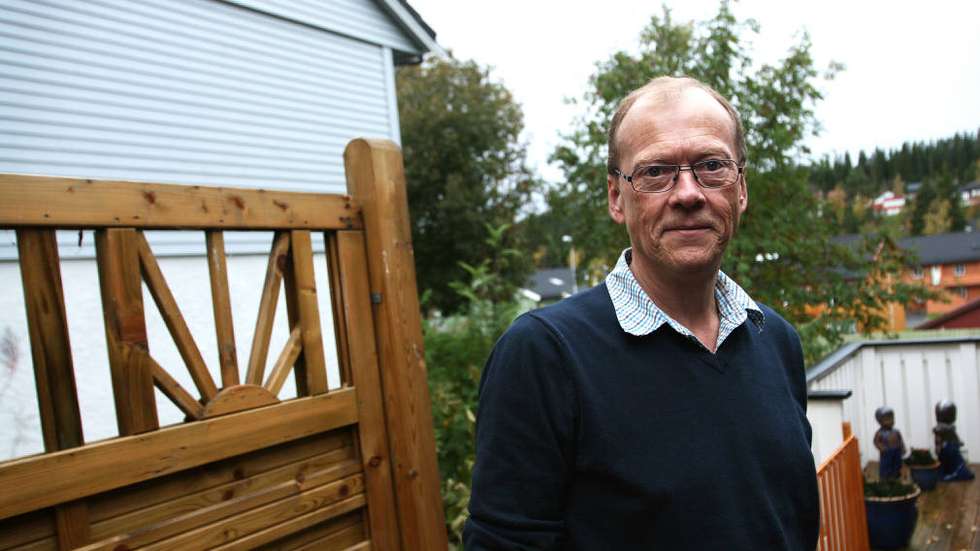 Foto: JONAS SKYBAKMOEN
Frimureriet er et diktatorisk samfunn i samfunnet. Vi har brukt de siste 200 årene på å opparbeide et demokrati som regnes som verdens beste. At vi da har 19 000 menn som sverger til noe vi ikke liker å sammenlikne oss med, er vanskelig, sier Roger Karsten Aase (52).
Nå debuterer han med boka «Frimurernes hemmeligheter», basert på sine erfaringer som aktiv frimurer i perioden mars 1993 til januar 2008. Bokas hovedfokus er frimurernes ritualer, som utføres i forbindelse med opptagelse til frimurerordenen, samt når losjebrødrene stiger i gradeneinnad i systemet.
Likrester
I boka beskrives de ulike ritualene og den tilhørende symbolbruken ved frimurernes gradsopptagelse i detalj. Dermed begraver forfatteren også noen myter: Det drikkes aldri blod. Men skjeletter og likrester er en sentral ingrediens etter tredjegrad.
Ved femte- og fjerdegrad kommer man ned i kjeller nummer to i losjehuset. Der må man gå gjennom en gang. Her ligger det masse likrester. Det sies at disse er samlet fra kirkegården til Vår Frue kirke, men det er usikkert, sier Aase, og fortsetter:

Denne gangen symboliserer en inntreden i ditt eget indre. Der kan du finne mye møkk, og nettopp her ligger symbolikken. Når man kommer rundt hjørnet, ser man et skjelett. Derfra går man opp en trapp med 27 trinn, som ligner en fjellside. Ved siden av renner en bekk. Det er veldig vakkert.
Den første løgnen
I løpet av sine 15 år i frimureriet gikk Aase selv opp til niendegrad, av elleve totalt. Ritualene ved gradsopptagelse er hemmelige, noe losjebrødrene også sverger ed på allerede ved førstegrad.
Dette handler mye om indoktrinering. En aksept av det som foregår. Det starter forholdsvis rolig i førstegrad. Men man har absolutt ikke peiling på hva man går til, sier Aase i dag.
Selv opplevde han sin første opptagelsesseremoni som «fin og spennende». Nysgjerrigheten førte ham til biblioteket for å lese merom hva dette innebar.
Da oppdaget jeg den første løgnen: «Som ordenens første stormester regner vi Kong Salomon», står det i én av frimureriets såkalte spørsmålsbøker. Jeg skjønte jo at den frimurerordenen jeg tilhørte, som bygger på det svenske systemet fra kong Carl XIII, ikke har eksistert siden før Kristi fødsel, sier Aase.
Ritualene inngår i det som frimurerordenen, blant annet på egne hjemmesider, hevder å kunne tilby: En mulighet for personlighetsvekst basert på etiske og moralske verdier.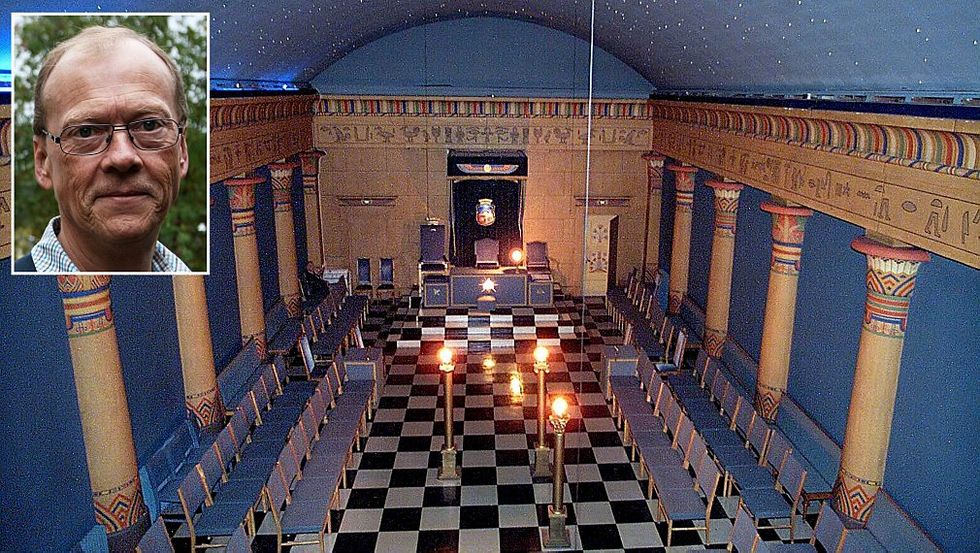 FOTO: STEINAR FUGELSØY
Degenerering
Det er heller degenerering. I en personlighetsutvikling underkaster du deg ikke et diktatorisk system. Det er fri tanke, fri diskusjon, uenigheter og ulikheter som bidrar til personlighetsutvikling, mener Aase, som til daglig jobber som førstekonsulent i Statens Lånekasse.
Boka er allerede registrert av landslosjen i Oslo. På frimurer.no ligger det ute en formaning om at losjebrødre ikke har lov til å kommentere verken ritualer eller enkeltpersoner i Frimurerordenen i forbindelse med bokslippet. Forfatteren mener losjen representerer en maktfaktor i samfunnet og et stort demokratisk problem.
De lover å ofre sitt liv for ordenen. Det har NHO-sjefen gjort, og en mengde andre. Og i en gitt situasjon vil jeg gjerne se den som bryter en slik forpliktelse, sier Aase, som blant annet nevner et eksempel fra en rettssak i Skien, hvor dommere og advokater var frimurere fra samme losje. Eksempelet er tidligere omtalt i Dokument 2 på TV 2 i fjor høst, hvor Aase også snakket om frimurernes edsavleggelse.

For to år siden ble Røros selvstendig losje. Ordførende mester der er lensmannen på Røros, som nå er pensjonist. I tredjegradsopptagelsen symboliserer han Guds stedfortreder, og løfter en losjebror opp fra en likkiste som er plassert i en gravhule. La oss si at han neste dag rykker ut på husbråk – og så er vedkommende bror involvert, sier Aase og lar fortsettelsen henge i lufta.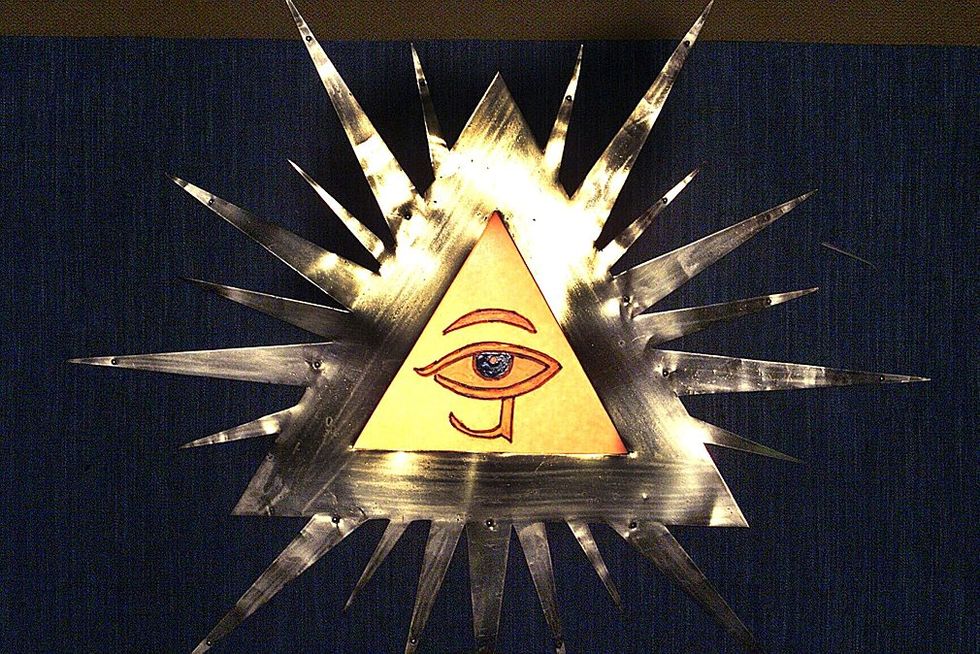 FOTO: STEINAR FUGELSØY/JONAS SKYBAKMOEN (MONTASJE)
Aase meldte seg ut av losjen i januar 2008. Bakgrunnen var at han etter eget sigende oppdaget økonomisk mislighold, som han valgte å si fra om. Men han benekter at det ligger en intern konflikt til grunn for bokutgivelsen.
Sterkt fiendebilde
Nei, slett ikke. Jeg omgås frimurere i dag, og vi har til dels et meget godt forhold, sier Aase.
Likevel regner han med å møte reaksjoner. I Fundamentalkonstitusjonen til Den Norske Frimurerorden heter det blant annet at innvollene skal slites ut og kastes i havets avgrunn dersom man bryter hemmelighetsløftet, ifølge Aase.
Men i realiteten vil de nok nøye seg med å se på meg som en fiende. Alle som snakker negativt om frimureriet blir fort fiender, sier forfatteren.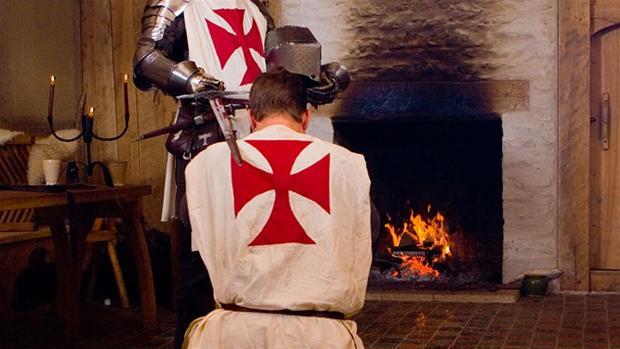 Frimurerne er ogsaa Tempelriddere


WHO and WHAT is behind it all ? : >
---
Commentary:
Problemet i dag er at Frimurer losjene har et stort, verdens omspennende nettverk som i de siste rundt 40 aarene har blitt infiltrert av Illuminati i de hoyere gradene for aa fremme deres eget eget formaal.
Det er vanlig at losjebroedre inntar hoye stillinger innenfor regjeringer,banksystem og annet og dermed ogsaa Illuminati medlemmene. Metoden aa skjule seg bak etablerte foreninger o.s.v. har de benytter i aarhundrer.
Ganske ironisk at Frimurerne som ogsaa var Tempelriddere som bekjempet Islam, i dag, igjennom Illuminati, har foraarsaket den stoerste menneskelige innvandringstragedie med millioner av Muslimer som oversvoemmer Europa og truer deres utslettelse om faa aar.
I Brasil finnes det minst én losje i hver by og de fleste top stillinger tilhoerer Frimurer losjen. Vaar President Temer er en 33 grads Freemason. Frimurerlosjen i Brasil ble stiftet i 1918.
Administrator
HUMAN SYNTHESIS