Illuminati and European Council on Foreign Relations/amp
HUMAN SYNTHESIS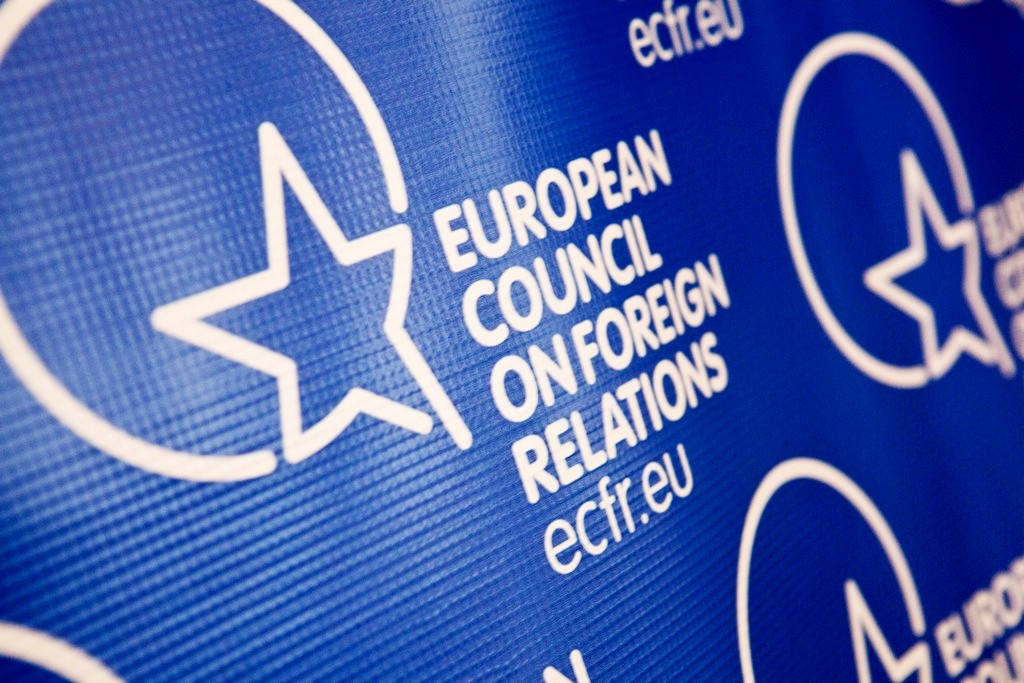 New EU foreign policy think tank created - European Council on Foreign Relations (ECFR)
Oct 9, 2007, Source: euobserver.com
Members include Martti Ahtisaari, Sir Stephen Wall, George Soros, Brian Eno, Chris Patten, Timothy Garton Ash, Joschka Fischer, Gijs de Vries, Bronislaw Geremek & others
A group of European politicians and intellectuals have started a new think tank aimed at pushing EU capitals to create a "more coherent and vigorous" foreign affairs policy in an attempt to make Europe a stronger player on the global stage.
The new think tank - European Council on Foreign Relations (ECFR) - was launched on Tuesday (2 October) by fifty founding members such as former prime ministers, presidents, European commissioners, MEPs and ministers as well as intellectuals, business leaders, and cultural figures from the EU member states and candidate countries.
They include Martti Ahtisaari, former Finnish president and current special UN envoy for Kosovo; Joschka Fischer, former German foreign affairs minister; Gijs de Vries, former EU counter-terrorism coordinator; Timothy Garton Ash, a renowned professor of European studies; and Bronislaw Geremek, MEP and former foreign minister of Poland. (cont. below video)
---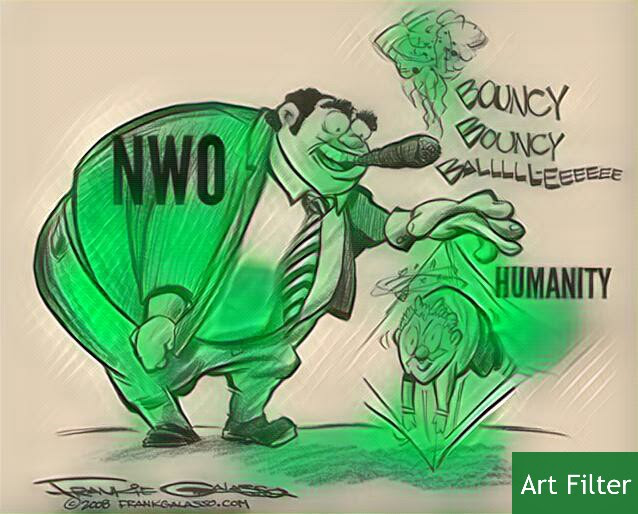 The Illuminati & CFR Exposed by Myron Fagan [1967]
Myron Fagan was an American writer, producer and director for film and theatre and a red scare figure in the late 1940s and 50s. Fagan, an anti-communist, was one of the first contemporary American figures to speak publicly about what today we would call a "globalist conspiracy theory". Between 1967 - 1968 Fagan recorded The Illuminati and the Council on Foreign Relations, three LP records documenting the activities of the house of Rothschild, often known as "The Illuminati".
They call on European governments "to adopt a more coherent and vigorous foreign policy in support of European values and interests backed by all of Europe's power: political, cultural, economic and – when all else fails – military."
The centre will be based in seven EU capitals - Berlin, London, Madrid, Paris, Rome, Sofia and Warsaw - and headed by Mark Leonard - a writer and former director of Foreign Policy at the UK-based Centre for European Reform.
"Europe needs to come of age. We need to stop complaining about what others are doing to the world and start thinking for ourselves. We want a can-do foreign policy, where European power is put at the service of European values," he said in a statement after the launch.
Brian Eno & George Soros to sing Europe's praises
From: thisisnottingham.co.uk
Musician Brian Eno is to help launch a new push to boost the European Union on the world stage.
The 50 founding members of the European Council on Foreign Relations (ECFR) include the musician and producer as well as a former Finnish president, an ex-Polish prime minister and former European commissioner Chris Patten.
Another founder, billionaire philanthropist George Soros, commented: "The EU is used to taking its lead from the United States, reacting to its agenda - sometimes positively, sometimes negatively - and it basically accepts the world order as given. That has to change and it cannot be achieved by individual countries acting on their own."
The founders say they want to lift the EU out of the political doldrums, in the wake of French and Dutch rejections of a new constitution. They say they want to force the EU "to face up to its global responsibilities".
The launch marks the start of a series of debates, conferences and foreign policy reports centred at ECFR offices being set up in Berlin, London, Madrid, Paris, Rome, Sofia, and Warsaw.
Another founding member is Sir Stephen Wall, former Europe adviser to former
Prime Minister Tony Blair.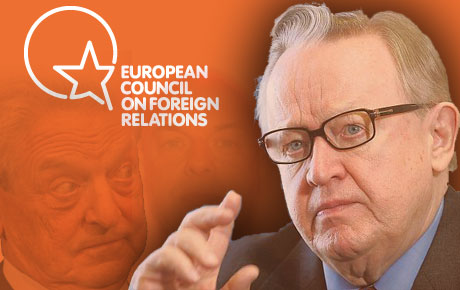 The European Council of Foreign Relations - Membership list:
NORWEGIAN REPRESENTATIVES:
Ine Eriksen Søreide - Norwegian Minister of Foreign Affairs - Conservative party
Jonas Gahr Støre, Leader of the Labor Party
Leiv Lunde, Minister of the Polar Institute - Conservative party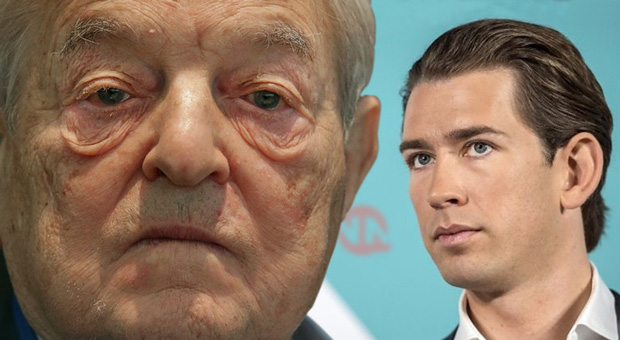 The évil one ´himself, George Soros with Kurtz, the new President of Austria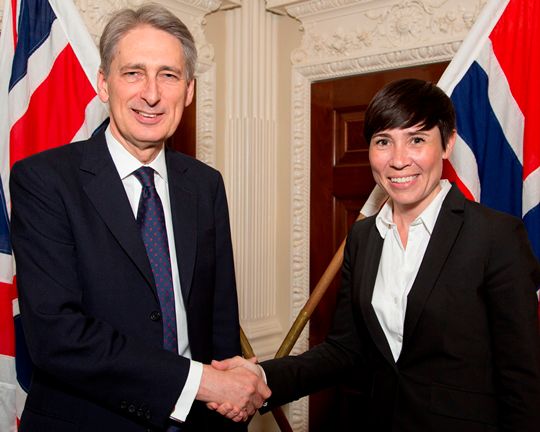 Ine Eriksen Søreide - Minister of Foreign Affairs, with Philip Hammond UK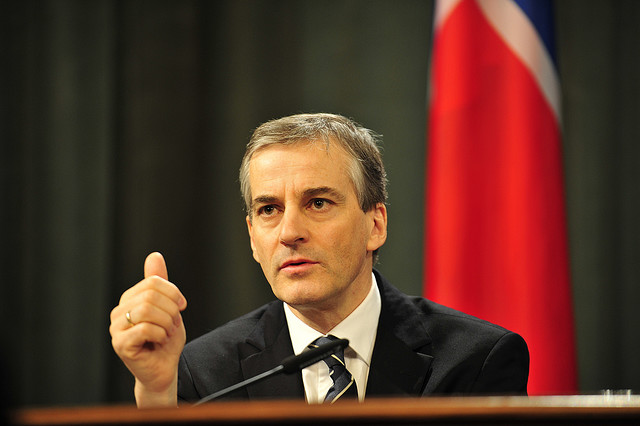 Jonas Gahr Støre - Leader of the Labour Party
---
List of donors and contributions :
Norway has contributed a total of NOK 3.842.000, or €400.000.- in 2016
---
WHO and WHAT is behind it all ? : >
---
---
Commentary:
This is just a very quick information SHOCK regarding the people we have found being members of The European Council of Foreign Affairs backed by George Soros, also a member.
Now that the masks have fallen, isn't it about time we do something about it??
Many people in our governments are involved, by design or by sheer ignorance. TELL THEM!!
Administrator
HUMAN SYNTHESIS