From imitation to innovation: How China became a tech superpower/amp
HUMAN SYNTHESIS
From imitation to innovation: How China became a tech superpower
In China, change comes so quickly that the future can arrive before the past is fully stripped away
WIRED
By CHRISTINA LARSON
Tuesday 13 February 2018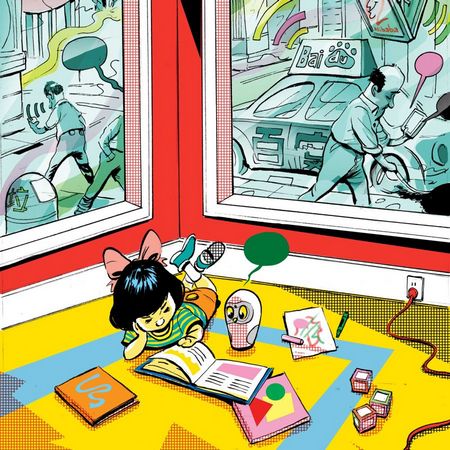 Britt Spencer
In late October 2017, when I went to visit Kai-Fu Lee, China's premier artificial intelligence (AI)-focused venture capitalist, I entered his office complex from the back side of the building. Mistakenly, I took a wrong elevator and, as if tripping through a wormhole, briefly found myself in the Beijing of the past century.
In the early 2000s, this corner of Zhongguancun – the area of northern Beijing now often referred to as China's Silicon Valley – was most famous for its sprawling electronics markets. There were several high-rise buildings, in which you could roam vast open floors connected by narrow escalators and packed with stalls selling everything from cameras to TVs, DVD players to toasters, dancing Santas to neon dildos. Some items were made by major, household brands such as Samsung, Nokia, and Canon; many more of them were knock-off products, with names creatively similar to the "real" thing. Most of the time, the electronics were assembled in China; almost never were they invented in China. This image is still deeply ingrained in the western imagination – that of the industrious "copycat" nation.
But a few years ago, China's leaders decided they wanted the country to be known for a new kind of electronics– not only "Made in China", but "Designed in China". The authorities can't exactly whip up innovation by decree, but the local government can influence real estate – and through a series of incentives and edicts, it began swapping out tenants. Many of the cheap electronics vendors packed up their boxes, while new technology businesses moved into refurbished office spaces: startups, investors and even patent attorneys.
There are still some hold-outs here, and many of the lobbies remain under construction, so it's easy to slip into an older lift, as I did, and find yourself unexpectedly surrounded by beige keyboards and LaserJet printers. But these juxtapositions also remind you of just how quickly China is changing. "Often, I meet people in Silicon Valley who still think all China can do is clone their ideas, but that's backwards. Now I see more western companies copying China," says Rui Ma, an early-stage investor who works in China and Silicon Valley.
By ROWLAND MANTHORPE
The evolving technology dynamic between China and the west will probably involve a mix of envy, competition – and perhaps confrontation. For now, these worlds co-exist China past and China future. But increasingly, the one the rest of the world will pay attention to is not the factory-and-warehouse-floor aspect of China, but the new entrepreneur-driven China that is poised to reshape at least some facets of our common global technology future – with growing strength in fields ranging from artificial intelligence to genomics to drones. And that's why I went to meet with Kai-Fu Lee.
Lee, founder and CEO of Innovation Ventures, is one of Zhongguancun's most famous tenants. With a shock of thick black hair and rimless spectacles, the 56-year-old computer scientist is energetic, intense and affable. He is fluent in both Mandarin and English, and equally capable navigating both Chinese business culture and the PowerPoints of western offices. Today, his venture firm scouts invest in and mentors several of China's most promising technology startups – from driverless-car software designer Momenta to facial-recognition scanner Face++ to online-tutoring juggernaut VIPKID – but this isn't the Taiwan-born investor's first professional incarnation.
Lee's career has roughly followed and sometimes helped lead, global technology's shifting centre of gravity. As a PhD student at Carnegie Mellon University in the 1980s, he honed early machine-learning programs for continuous speech recognition, long before corporate titans thought AI could have industrial relevance. Next, Lee laboured in Silicon Valley for Apple Computer, as a principal research scientist. He later worked in China for US tech giants – first Microsoft, then Google – before launching his own early-stage venture firm in Beijing in 2009, to concentrate on mentoring a new generation of Chinese entrepreneurs, particularly those focused on AI.
One of the world's few truly bi-cultural rock-star technologists, Lee could choose to work anywhere in the world, but right now he sees the most possibilities in China – due to the vast scale of the market, new infusions of capital and the scrappy determination he admires among China's current crop of startups: "The entrepreneurial spirit here is very fast-evolving, try-everything, move quickly and with a lot of hunger – this will push the commercialisation of scientific research forward."
Lee's office window overlooks a packed Beijing highway. Within a decade, he predicts that the snaking traffic jam will begin to be replaced by autonomous vehicles. Technology is already changing the urban landscape. Since Alibaba's booming online marketplace Taobao helped make China the world's largest e-commerce market, more than four million delivery persons zip around large and small cities on motorbikes delivering parcels; its competitor, jd.com, is experimenting with using drones for delivery to rural areas. (Both have struggled with deliveries in Beijing this winter as the government, determined to keep the city's population "high end", drove tens of thousands of poorer workers out of the city by destroying their homes. Cheap labour still pushes the wheels of even China's largest tech giants.)
In a country where personal cheques and credit cards never went mainstream, paying with your smartphone has become the norm: in 2016, China's mobile payment market was 50 times the size of that in the US, according to research firm iResearch. Now the sidewalks of Beijing and other metropolises are crowded with millions of bright orange and yellow "smart" bicycles, activated by commuters who scan a QR code with their phone camera and pay using one of the country's two dominant digital platforms, Alipay and WeChat Wallet.
It's starting to reflect on how fast this happened – new social conventions and massive technology companies can arise seemingly overnight in China. Take the leading bike-share firms, MoBike and Ofo, which were founded in 2015 and 2014, respectively. They quickly raised eye-popping amounts of venture capital (Innovation Ventures is an investor in MoBike), and are now each valued at $3 billion (£2.2bn) – just two of the 22 private companies in China to reach unicorn status in 2017. "This generation of Chinese entrepreneurs differs from all previous ones in how quickly their companies can achieve unicorn and deca-unicorn status," says Andy Mok, Beijing-based managing director at Red Pagoda Resources, which advises startups and other companies in China.
Today, China has the largest number of unicorns outside the US. In 2014, it overtook Europe as a destination for venture capital, according to PricewaterhouseCoopers. Currently three of the world's top five most highly valued private companies are Chinese – ride-hailing giant Didi Chuxing, phone maker Xiaomi, and e-commerce firm Meituan-Dianping.
Some observers allege that China's established internet titans – Baidu, Alibaba and Tencent, sometimes called "BAT" – began as clones of US companies like Google and eBay. But these giants have since evolved in distinct new directions, rather like megafauna evolving new breeds within a Galapagos Islands ecosystem. Today, Tencent's messaging app WeChat (Weixin) "is like is Facebook, WhatsApp, Tinder, PayPal and Slack combined," says Edith Yeung, head of 500 Startups Greater China. Roughly 80 percent of China's 731 million internet users are active on WeChat – spending on average 66 minutes a day on the platform, doing everything from hailing taxis to paying their phone bill to leave voice messages.
Britt Spencer
On my first reporting trip to China in 2007, I carried a red Motorola flip-phone – a "dumb" phone. Today, I carry two smartphones – one of US apps installed (Uber, Facebook, Amazon, Google), and one with Chinese apps (Didi, Weixin, Taobao, Baidu). Chinese cyberspace is a largely self-contained ecosystem, which means that most internet users outside China don't come into regular contact with the BAT companies, and could be forgiven for not knowing that Alibaba founder Jack Ma likes to dress up as Michael Jackson for company events. But in areas of technology beyond the consumer internet, many western shoppers are probably using Chinese-made products, whether they are aware of it or not.
The most obvious example is DJI, a Shenzhen-based startup that virtually created the category of consumer drones, including the popular Phantom and Mavic series. The private company has the same valuation as Dropbox ($10 billion) and controls nearly three-quarters of the consumer drone market, with about 80 percent of its sales coming from outside China. More than 400 Apple stores globally carry the Phantom 4 drone, and the firm is now tweaking its drone models for a variety of industrial uses – including cinematography, agriculture and search-and-rescue operations.
It would be possible to travel around China in 2018, and each week attend a different conference about technology and the future – there are summits on fintech, health tech, virtual reality, artificial intelligence and more. One common refrain among Chinese inventors and investors today is that just as the mobile era overtook the PC era, so a new era is about to dawn: one in which people will interact with our devices not by typing commands into a glowing screen, but by using speech, voice and motion recognition. (This notion is also percolating in Silicon Valley and Seattle.)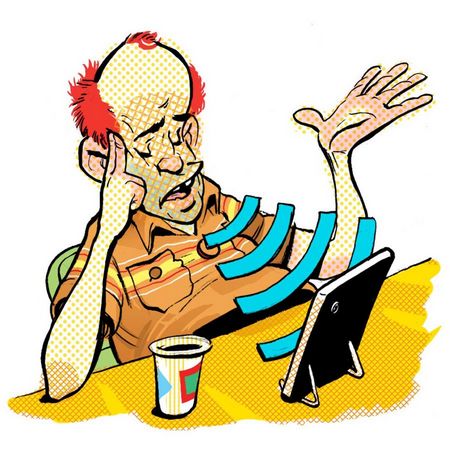 Jiawei Gu, a prodigy named to MIT Technology Review's "35 innovators under 35" list in 2016, was on to this idea early. While an engineer at Baidu, he helped design the tech firm's answer to Google Glass, along with interfaces to help people with disabilities direct computers using speech or motion. Two years ago, he left to co-found his own company, Ling. When I recently visited its new Beijing offices, Gu explained his inspiration: "It's a pity that Steve Jobs missed the AI technology wave – he died too early. He didn't see the era of speech interaction, of computer vision. Steve Jobs missed the opportunities for deep learning." Had he lived, Gu theorises, Jobs wouldn't have only been updating the iPhone but would have taken his love of design and animation – from his Pixar years – to create intelligent and interactive robots.
As Gu was discussing genius and mortality, his robot farted. The little machine is programmed to do so, but it happens at unexpected moments – which is rather lifelike. The robot, perched on the conference room table, is a stationary mechanical owl with huge blinking eyes. It uses limited computer vision and speech recognition to read picture books to children in both Chinese and English and answer simple questions. Periodically, the owl, named Luka, attempts to regain your attention by making enquiries, blinking its eyes, giggling – and sometimes farting. Over time, Gu says, it can "learn" the habits – reading ones, at least – of its human companions, and tailor its responses.
"It's a pity that Steve Jobs missed the AI technology wave – he died too early. He didn't see the era of speech interaction or computer vision"
Jiawei Gu
Ling's product team includes software developers, toy designers and animators located in both Beijing and Shenzhen, China's factory hub. As companies worldwide experiment with new kinds of consumer robots, Chinese startups will benefit from proximity to the supply-chain and rapid prototyping – the trick will be to effectively combine AI, software and hardware, says Jenny Lee, a Shanghai-based managing partner at GGV Capital. "Artificial intelligence has become a very hot topic in the past two years," says Lee, "but I'm not only interested in the software advances. I'm looking at how it's integrated into real products. China has some advantages."
Chinese companies already get a boost from the vast reams of data that its netizens generate. Gao Liang, who leads the speech technology group at Baidu, says that the volume of voice traffic on mobile searches – people verbally asking the search engine questions – has doubled every year since 2015. All that data allows for faster improvement in AI algorithms. Now his team is working on "far-field speech recognition", deciphering commands shouted or whispered from three to five metres away. He envisions ATMs and ticket machines in crowded subways eventually being voice activated.
As Kai-Fu Lee sees the future, the rapid advance of such new technologies to interact with "smart" machines, combined with the increasing ease of digital payments, data collection and ubiquitous sensors and video cameras, will gradually blur the boundaries between the online and offline worlds – and that will happen first, and perhaps most profoundly and radically, in China.
But the impacts won't only be felt in China. Researchers and companies in Beijing and Shenzhen are increasingly setting the pace for global technology development. "Large Chinese companies now have vast troves of data to hone artificial-intelligence experiments and can develop functions that the west may learn from or copy," says Qiang Yang, a professor of computer science at Hong Kong University of Science and Technology.
Yang leads a team of researchers collaborating with Tencent's WeChat platform, which has about one billion accounts to draw data from. In emerging fields such as AI, generally supportive government policies combined with generous salaries are already helping China's internet titans lure top talent away from western rivals: in January 2017, former Microsoft executive Qi Lu joined Baidu to lead its AI efforts, including autonomous vehicle development. In other cases, Chinese tech firms simply acquire foreign competitors, as when China's Midea Group acquired KUKA AG, the German robot-maker, last March.
The evolving technology dynamic between China and the west will probably involve a mix of envy, competition – and perhaps confrontation, says Paul Triolo, head of the Geotechnology Group at research firm Eurasia Group in Washington, DC. Already, Chinese-designed-and-made drones are available at hundreds of Best Buys and Apple Stores in the US and Europe, and the rising profile of "smart" hardware is raising questions about data safety and security, adds Triolo. "Data will become a huge issue with all these companies trying to go global." In the end, it may be scaled as much as skill that gives China the edge.
Christina Larson is an award-winning science journalist in Beijing. Previously a China technology correspondent for Bloomberg, she is now writing a book about Chinese cyberspace.
---
Commentary:
Administrator
HUMAN SYNTHESIS
All articles contained in HUMAN-SYNTHESIS are freely available and collected from the Internet. The interpretation of the contents is left to the readers and do not necessarily represent the views of the Administrator.