PST vil ikke søke etter norske Stasi-agenter/amp
HUMAN SYNTHESIS
#PST vil ikke søke etter norske Stasi-agenter
Politiets sikkerhetstjeneste (PST) har ikke oversikt over hvor mange informasjonsagenter Stasi hadde i Norge.
**DAGS-AVISEN** _av Jan-Morten Bjørnbakk Publisert 2. aug 2012 Sist oppdatert: 00:37, 26. nov 2015_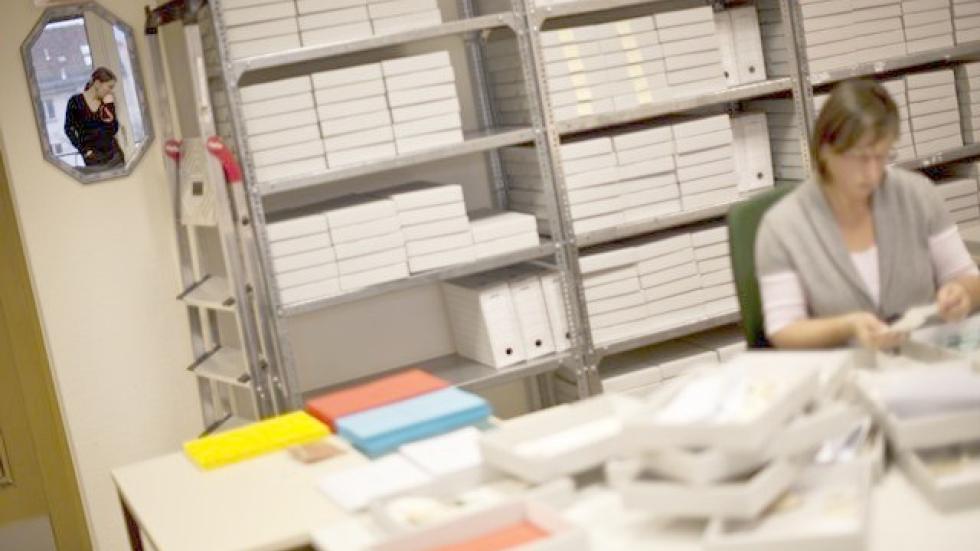 PST har heller ikke kapasitet til å gå gjennom sitt historiske arkiv for å finne ut hvor mange som var Stasi-informanter og agenter i Norge under den kalde krigen.
Det går fram av et skriftlig svar til Høyres stortingsrepresentant Anders B. Werp som PST har sendt Justisdepartementet. Werp har stilt både PST og den militære etterretningstjenesten det samme spørsmålet: Hvor mange informanter/agenter hadde det tidligere Øst-Tyskland i Norge?
Ikke kapasitet
PST skriver at tjenestens historiske arkiv ikke er organisert slik at det «på en kurant måte er mulig å hente ut en oversikt på et slikt tema».
– For å kunne få en oversikt over hvor mange personer som arbeidet for den tidligere militære etterretningstjenesten vil vi da være nødt til å manuelt gå gjennom personsakene i arkivet for å kunne bringe dette spørsmålet på det rene. Per i dag har ikke PST ressurser for å foreta en slik gjennomgang i arkivet, skriver PST-sjef Marie Benedicte Bjørnland i brevet til Justisdepartementet.
Den norske militære etterretningstjenesten viser til at de ikke skal overvåke eller innhente informasjon om norske fysiske eller juridiske personer.
Lite trykk
Anders Werp sier til NTB at han aksepterer at PST ikke har kapasitet til å prioritere ressurser til en så omfattende arkivgjennomgang, men han mener regjeringen må legge mye mer trykk i å avdekke den omfattende agent- og informasjonsvirksomheten som ble gjennomført på norsk jord under den kalde krigen.
– Dette er i ferd med å bli nær historie hvor det har vært for lite oppmerksomhet om agentvirksomheten i Norge. Et enkelt søk på rapporter fra Norge i Stasi-arkivet viser at det var ekstremt mye og høy aktivitet fra Stasi i Norge under den kalde krigen. Søket på Norge gir treff på 1.886 rapporter. Norge skiller seg også ut fra de andre nordiske landene ved at mer enn 80 prosent av rapportene omhandler enten militære, etterretningsmessige eller politiske spørsmål, sier Werp til NTB.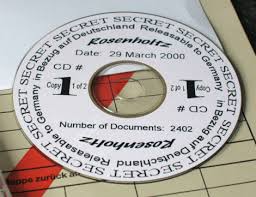 Nøkkelarkiv
Han har engasjert seg sterkt for at de to Stasi-ekspertene Helmut Müller-Enbergs fra Tyskland og Thomas Wegener Friis fra Danmark skal få innsyn i det Norge måtte ha av såkalte Rosenholz-filer og annet Stasi-materiale.
Rosenholz-filene er nøkkelen til å finne fram i det enorme Stasi-arkivet i Tyskland som inneholder mer en 11 mil med dokumentmapper. Det er den amerikanske etterretningstjenesten CIA som sitter på de 381 CD-rom-platene som gjør det mulig å finne fram i de kodede henvisningene som ligger i selve papirarkivet.
Tyskland fikk sine kort om sine statsborgere i 2003. CIA har gjort det klart at de bare vil levere ut Rosenholz-filer som omhandler borgere fra land som ber om og får innsyn kartotekkortene.
Justisminister Grete Faremo lovet i Stortingets spørretime 18. april i år at norske myndigheter ville bidra til innsyn og en «åpenhetslinje» slik at materialet kan bli tilgjengelig for dem som har interesse av det. Stasi-forskerne arbeider for at Norge skal få Rosenholz-filer om norske borgere og dele dette med Stasi-arkivet i Tyskland.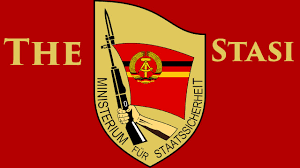 Må øke tempo
Etter at justisministeren i april også innrømte at det i et «begrenset antall saker finnes kopier av dokumenter fra Stasi-arkivet, herunder også Rosenholz-filer, har ikke Werp hørt noe mer om saken. Han etterlyser fortgang i å be CIA om tilgang til nøkkelen som kan avsløre hvor omfattende Stasis aktivitet var i Norge.
– Dette burde vært gjort allerede i 2002 da det ble kjent at USA ville levere det tyske materialet til Tyskland. Nå er vi i ferd med å nærme oss grensen for strafferettslig foreldelse av disse sakene. Jeg håper departementet øker tempoet nå. sier Werp til NTB.
---
WHO and WHAT is behind it all ? : >
The bottom line is for the people to regain their original, moral principles, which have intentionally been watered out over the past generations by our press, TV, and other media owned by the Illuminati/Bilderberger Group, corrupting our morals by making misbehaviour acceptable to our society. Only in this way shall we conquer this oncoming wave of evil.
---
Commentary:
Hele arkivet ligger jo paa rundt 350 CD plater, saa det skulle vel ikke vaere saa svaert mye manuell soeking som PST ytrer. Det er vel heller at de har faatt munnkurv av regjeringen.
Administrator
HUMAN SYNTHESIS
All articles contained in HUMAN-SYNTHESIS are freely available and collected from the Internet.
The interpretation of the contents is left to the readers and do not necessarily represent the views of the Administrator.