Krever svar på nye spørsmål etter Tangen-møte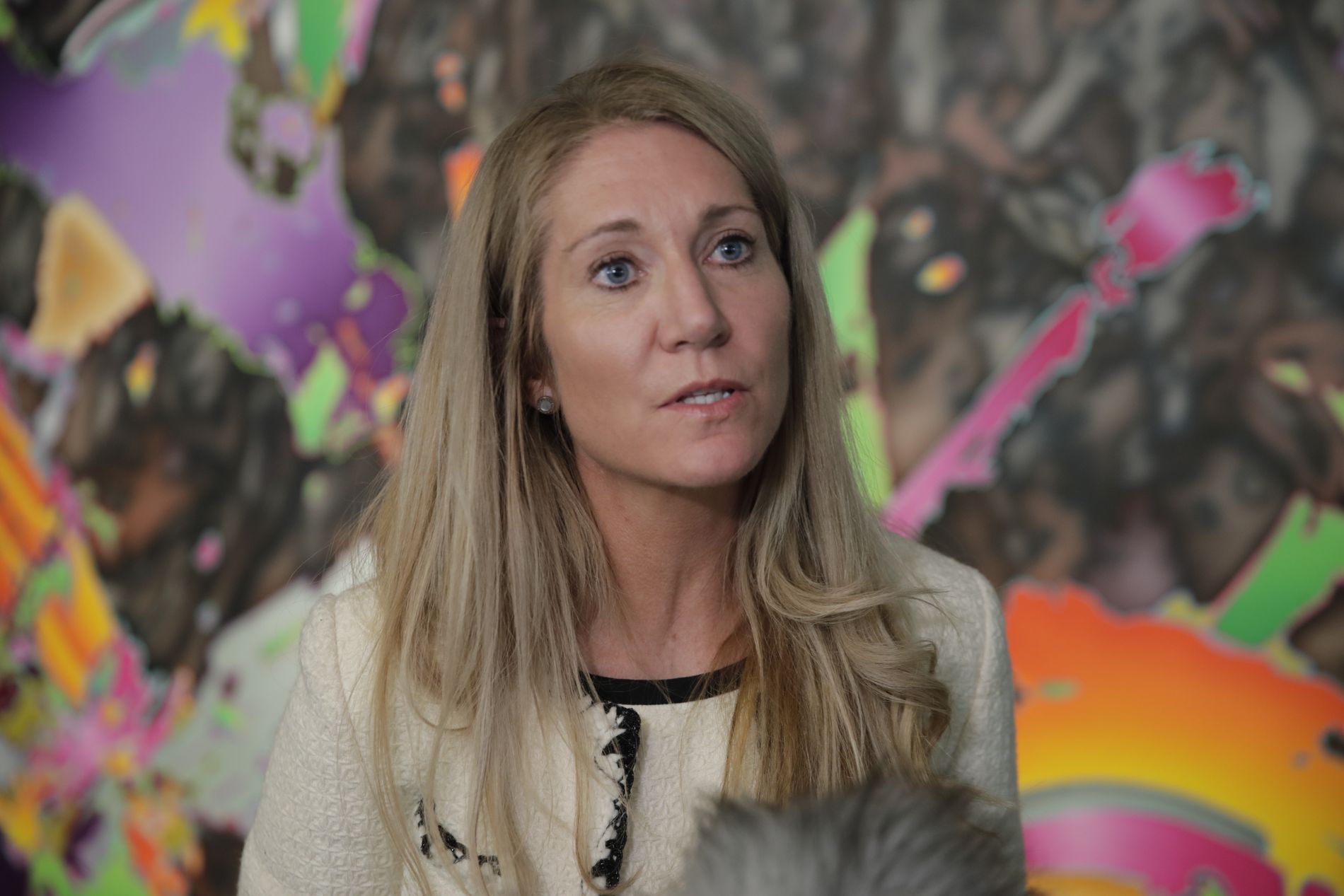 INTERVIEW MED JULIE BRODTKORB-NORGES BANK  - Har holdt ekstraordinært møte i Tangen-saken. 22. APRIL 2020 KL. 14.54

Frode Andresen Linn-Christin Marthinussen
Onsdag formiddag har sentralbanksjef Øystein Olsen redegjort for representantskapet i Norges Bank om prosessen med å ansette Nicolai Tangen som ny oljefondsjef.
Representantskapet, hvis oppgave er å føre tilsyn med driften av Norges Bank og med oljefondet, har også fått anledning til å stille spørsmål om prosessen i det ekstraordinære møtet.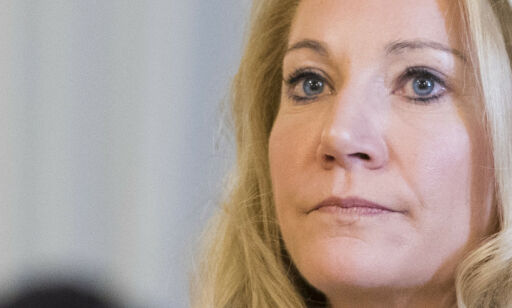 Vurderer å granske ansettelsen
Representantskapets leder, Julie Brodtkorp, møtte Børsen drøye fire timer etter at møtet startet onsdag. Hun ønsket derimot ikke å gå i detalj på hva som ble diskutert.
- Vi har fått en redegjørelse fra sentralbanksjef Øystein Olsen, og stilt en rekke spørsmål. Det er da blitt satt ned noen skriftlige spørsmål der vi ber om tilbakemelding fra hovedstyret. Når vi har mottatt dette vil representantskapet behandle saken videre.
Brodtkorp ville ikke si nærmere hva slags spørsmål som fortsatt står ubesvart.

- Uro
Ifølge NTB sto flere temaer på dagsordenen på onsdagens møte. I tillegg til selve ansettelsesprosessen, ønsket representantskapet å se nærmere på Tangens private investeringer. De ville også vurdere om nåværende sjef for oljefondet Yngve Slyngstad har opptrådt innenfor regelverket.

Brodtkorp er tydelig på at det ikke er heldig med all uroen rundt den nå mye omtalte ansettelsesprosessen.
- Jeg tror alle skjønner at det å ha uro rundt en ansettelse ikke er heldig for noen organisasjon - heller ikke Norges Bank, sier hun til NTB.
Seminaret
Det var i helga at VG omtalte Nicolai Tangens seminar, som fant sted i november i fjor. Blant seminardeltakerne var avtroppende oljefondsjef Yngve Slyngstad. Han ble påspandert hotellopphold, middag og flytur fra Pennsylvania til Oslo.
Slyngstad har erkjent at det var «uheldig» at han lot Tangen betale for flyturen.
Etter seminaret sendte Tangen en e-post til Slyngstad hvor han ba om en tjeneste.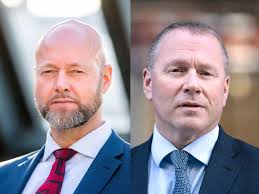 Flere kontroverser: - Farlig og kostbart
«Jeg lurte på om jeg kunne spørre deg om en liten tjeneste? Dine sko som leder av NBIM blir veldig vanskelige å fylle, men noen må jo forsøke, og vi var så vidt innom dette i Philadelphia. Hadde du hatt 30 min på et tidspunkt for å fortelle meg hva jobben innebærer med politiske føringer, muligheter og den slags?» skrev Tangen.
På grunn av dette har det de siste dagene blitt stilt spørsmål ved prosessen som førte til at Tangen ble ansatt som ny oljefondsjef i mars i år.
Sentralbanksjef Øystein Olsen har avvist at det finnes noen koblinger mellom seminaret og ansettelsen. Tangen har påpekt at han sendte ut invitasjoner til seminaret i 2018, og at ingen fra ansettelsesutvalget deltok. Daværende oljefondsjef Slyngstad hadde ikke en rolle i ansettelsen.
- Jeg må ta selvkritikk
Søkerlistene
Etter søknadsfristens utløp 25. februar publiserte Norges Bank en søkerliste til jobben som oljefondsjef. På denne listen sto ikke Nicolai Tangen, men ble oppført på den offentlige søkerlista som ble frigitt før vedtak i Hovedstyret 24. mars.
«Det følger ikke av offentligloven noe utvidet krav om publisering av oppdaterte søkerlister. Men Norges Bank erkjenner at det kunne ligge en forventning om at dette blir gjort, all den tid Norges Bank først valgte å publisere en offentlig søkerliste til en stilling det var knyttet stor offentlig interesse til», skriver Norges Bank.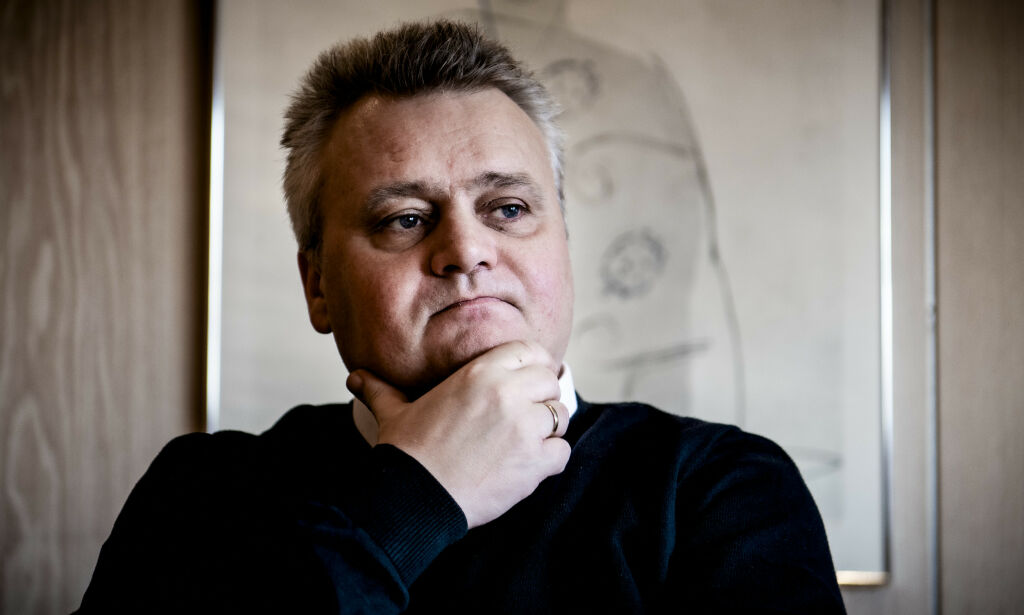 Krever Tangens avgang
---
WHO and WHAT is behind it all ? : >
---
The bottom line is for the people to regain their original, moral principles, which have intentionally been watered out over the past generations by our press, TV, and other media owned by the Illuminati/Bilderberger Group, corrupting our morals by making misbehavior acceptable to our society. Only in this way shall we conquer this oncoming wave of evil.
Commentary:
Administrator
HUMAN SYNTHESIS
All articles contained in Human-Synthesis are freely available and collected from the Internet. The interpretation of the contents is left to the readers and do not necessarily represent the views of the Administrator. Disclaimer: The contents of this article are of sole responsibility of the author(s). Human-Synthesis will not be responsible for any inaccurate or incorrect statement in this article. Human-Synthesis grants permission to cross-post original Human-Synthesis articles on community internet sites as long as the text & title are not modified.
The source and the author's copyright must be displayed. For publication of Human-Synthesis articles in print or other forms including commercial internet sites. Human-Synthesis contains copyrighted material the use of which has not always been specifically authorized by the copyright owner. We are making such material available to our readers under the provisions of "fair use" in an effort to advance a better understanding of political, economic and social issues. The material on this site is distributed without profit to those who have expressed a prior interest in receiving it for research and educational purposes. If you wish to use copyrighted material for purposes other than "fair use" you must request permission from the copyright owner.