SMARTMETERS ARE A DANGER TO YOUR HEART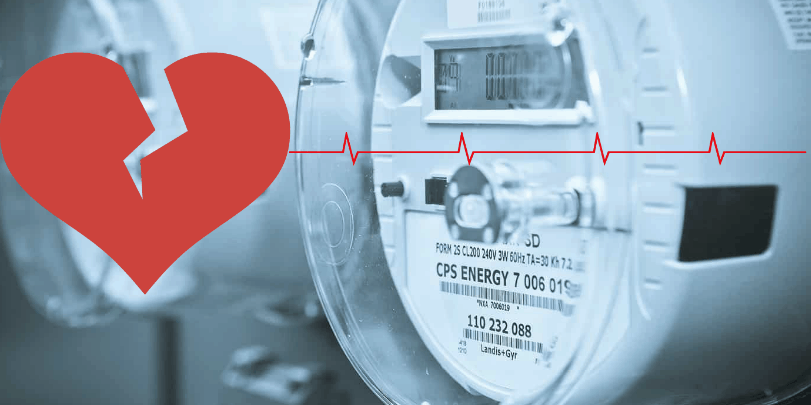 Smartmeters (Ethan Huff) January 2020
An expert in smart meter microwave transmission power has published new research showing that, contrary to the official government narrative, the radiation emitted from smart meters directly interferes with normal heart function.
To come to this conclusion, Warren Woodward connected himself to an EKG monitor while lying near an Elster smart meter, which was connected to a high-frequency analyzer that measures microwave frequencies.
As it alternated between normal readings of 00.1 and 00.2, a monitor display showed that Woodward's heart patterns were normal and symmetrical. But during times when it spiked to 139.3 – this being the time when the smart meter initiated data transmissions – Woodward's EKG pattern changed dramatically in response.
In other words, when the smart meter was not sending high amounts of power, Woodward's EKG readings were normal and natural. But when it kicked into higher output mode, the changes were "massive."
Brief periods of alteration to normal heart rhythm aren't much to worry about. But when these irregularities are ongoing, the heart can end up working too hard, resulting in fatigued cardiac function.
Dr. Gilberto Leon, a holistic medicine doctor from Chandler, Arizona, warns about this. He says that changes to the heart caused by smart meters are anything but symptomless or "silent," and that major damage can take place without people even realizing it.
Video presentation of the effects of smart meters on your heart
The constant bombardment of microwave radiation from smart meters represents "an unnatural sequence of events that we're not programmed to respond to," he says. Long-term exposure to smart meters, he says, can be extremely damaging to normal myocardial function.
Reduce the Harmful Effects of Smart Meters With Aires Tech Products
Many of the smart meters attached to people's homes are much stronger than the one that Woodward tested
Keep in mind that the Elster smart meter that Woodward tested only transmits at about one-quarter of a watt. Other brands like Landis and Gyr Focus, for instance, transmit closer to one watt – or nearly three times the output of the Elster brand.
This suggests that these other smart meters are perhaps even more damaging to heart function than the Elster – with potentially far worse health consequences, especially in people with pre-existing health conditions.
Woodward is also a generally healthy man who has no pre-existing heart conditions. The symptoms he suffered, in other words, were entirely the result of exposure to the Elster smart meter.
Many smart meters charge more than the electricity actually used
Another study out of the Amsterdam University of Applied Sciences has identified some other serious problems with smart meters – mainly that many of them overcharge customers.
Aires Shield series devices are designed to reduce the harmful effects of EMFs emitted by data transmitting electronic devices such as Cell Phones, Laptops, Smart Meters, and Wi-Fi Routers.
More than half of the smart meters tested as part of an experiment were found to be riddled with computational and energy use errors. In some cases, false readings clocked in as high as 582 percent beyond actual usage. Right behind this were meters that had false readings of 581, 566, and 475 percent higher than the amount of energy that was actually used.
In theory, such figures could lead to some customers being charged as much as six times more than they should be for electricity usage – meaning big bucks for the utility companies pushing these things.
There are also concerns about smart meter safety, as there have been reports of the devices suddenly exploding and catching on fire. When smart meters are improperly installed, they can cause what's known as "arcing," which can lead to their spontaneous combustion accompanied by an electrical fire.
This is why groups like the American Academy of Environmental Medicine are calling on a total recall of all smart meters until their true effects have been properly studied. The public needs to know the risks before smart meters become so ubiquitous that turning back is no longer and option.
---
NORWEGIAN TRANSLATION
SMARTMETERS ER EN FARE FOR HJERTET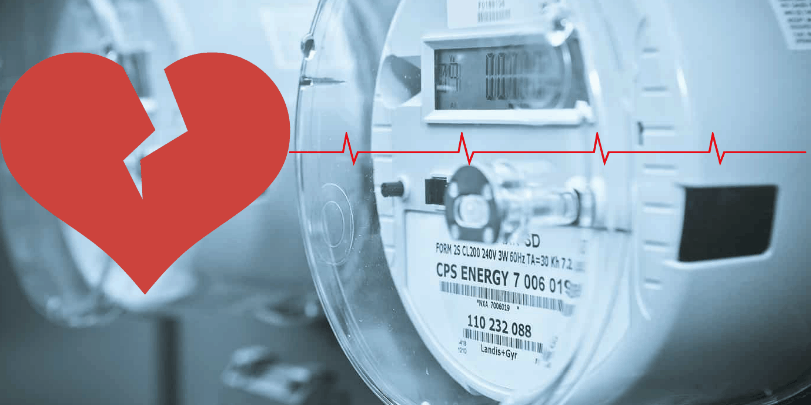 En ekspert på smartmeter mikrobølgeoverføringskraft har publisert ny forskning som viser at i strid med den offisielle regjeringsfortellingen, stråling som sendes ut fra smarte målere direkte forstyrrer normal hjertefunksjon.
For å komme til denne konklusjonen koblet Warren Woodward seg til en EKG-monitor mens han lå i nærheten av en Elster smartmåler, som var koblet til en høyfrekvenskanalysator som måler mikrobølgefrekvenser.

Da det vekslet mellom normalavlesning av 00.1 og 00.2, viste en skjerm at Woodwards hjerte mønstre var normale og symmetriske. Men i tider hvor den spisset til 139,3 - dette var tiden da smartmåleren satte i gang dataoverføringer - endret Woodwards EKG-mønster dramatisk som svar.
Med andre ord, når smartmåleren ikke sendte høye mengder strøm, var Woodwards EKG-avlesninger normal og naturlig. Men da den gikk over i høyere utskriftsmodus, var endringene "enorme."

Korte perioder med endring av normal hjerterytme er ikke mye å bekymre deg for. Men når disse uregelmessighetene pågår, kan hjertet ende opp med å jobbe for hardt, noe som resulterer i utmattet hjertefunksjon.
Dr. Gilberto Leon, holistemedisinsk lege fra Chandler, Arizona, advarer om dette. Han sier at endringer i hjertet forårsaket av smarte målere er alt annet enn symptomløst eller "stille", og at store skader kan skje uten at folk engang skjønner det.

Det konstante bombardementet av mikrobølgestråling fra smarte målere representerer "en unaturlig hendelsesrekkefølge som vi ikke er programmert til å svare på," sier han. Langvarig eksponering for smarte målere, sier han, kan være ekstremt skadelig for normal hjertefunksjon.
Reduser de skadelige effektene av smarte målere med Aires Tech-produkter
Mange av de smarte målerne festet til folks hjem er mye sterkere enn den Woodward testet

Husk at Elster smartmåleren som Woodward testet bare overfører til omtrent en firedel watt. Andre merker som Landis og Gyr Focus overfører for eksempel nærmere en watt - eller nesten tre ganger produksjonen fra Elster-merket.
Dette antyder at disse andre smarte målerne kanskje er enda mer skadelige for hjertefunksjonen enn Elster - med potensielt langt dårligere helsemessige konsekvenser, spesielt hos personer med eksisterende helsetilstand.
Woodward er også en generelt sunn mann som ikke har noen eksisterende hjertesykdommer.
Symptomene han pådro seg var med andre ord helt og holdent et resultat av eksponering for Elster smartmåler.
Mange smarte målere lader mer enn strømmen som faktisk ble brukt
En annen studie fra Amsterdam University of Applied Sciences har identifisert noen andre alvorlige problemer med smarte målere - hovedsakelig at mange av dem overlapper kunder.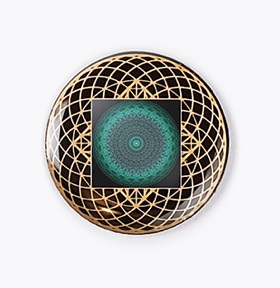 Apparater i Aires Shield-serien er designet for å redusere de skadelige effektene av EMF-er som sendes ut av dataoverføring av elektroniske enheter som mobiltelefoner, bærbare datamaskiner, smarte metere og Wi-Fi-rutere.
Mer enn halvparten av de smarte målerne som ble testet som en del av et eksperiment, ble funnet å være spekket med beregnings- og energibruk. I noen tilfeller klokket falske målinger inn hele 582 prosent utover faktisk bruk. Rett bak dette var meter som hadde falske avlesninger på 581, 566 og 475 prosent høyere enn mengden energi som faktisk ble brukt.

I teorien kan slike tall føre til at noen kunder blir belastet så mye som seks ganger mer enn de burde vært for strømbruk - noe som betyr store penger for hjelpefirmaene som driver disse tingene.
Det er også bekymring for smart måleresikkerhet, siden det har blitt rapportert om enhetene som plutselig eksploderte og fanget i brann. Når smarte målere er feil installert, kan de forårsake det som kalles "lysbue", noe som kan føre til spontan forbrenning ledsaget av en elektrisk brann.

Dette er grunnen til at grupper som American Academy of Environmental Medicine ber om en total tilbakekalling av alle smarte målere til deres virkelige effekter er blitt studert på riktig måte. Publikum trenger å kjenne til risikoen før smarte målere blir så allestedsnærværende at det ikke lenger er mulig å snu seg tilbake.
---
WHO and WHAT is behind it all ? : >
---
The bottom line is for the people to regain their original, moral principles, which have intentionally been watered out over the past generations by our press, TV, and other media owned by the Illuminati/Bilderberger Group, corrupting our morals by making misbehavior acceptable to our society. Only in this way shall we conquer this oncoming wave of evil.
Commentary:
Administrator
HUMAN SYNTHESIS
All articles contained in Human-Synthesis are freely available and collected from the Internet. The interpretation of the contents is left to the readers and do not necessarily represent the views of the Administrator. Disclaimer: The contents of this article are of sole responsibility of the author(s). Human-Synthesis will not be responsible for any inaccurate or incorrect statement in this article. Human-Synthesis grants permission to cross-post original Human-Synthesis articles on community internet sites as long as the text & title are not modified.
The source and the author's copyright must be displayed. For publication of Human-Synthesis articles in print or other forms including commercial internet sites. Human-Synthesis contains copyrighted material the use of which has not always been specifically authorized by the copyright owner. We are making such material available to our readers under the provisions of "fair use" in an effort to advance a better understanding of political, economic and social issues. The material on this site is distributed without profit to those who have expressed a prior interest in receiving it for research and educational purposes. If you wish to use copyrighted material for purposes other than "fair use" you must request permission from the copyright owner.