DOCUMENT utgir Hege Storhaugs general­oppgjør med Islam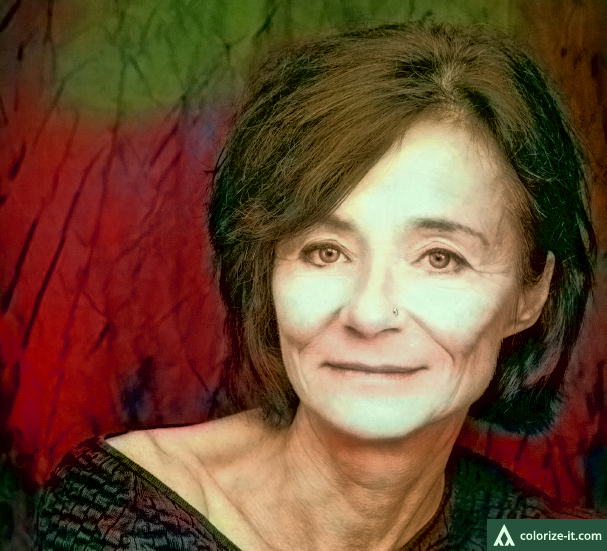 Document - Av: Christian Skaug  2. august 2019, 18:08
Document Forlag har æren og gleden av å utgi et nytt opptrykk av Hege Storhaugs bestselger «Islam. Den 11. landeplage», et general­oppgjør med de blodige grensenes religion som er uten sidestykke i norsk litteratur­historie.
Dette nye opplaget kommer rett fra trykkeriet, og er nettopp blitt lagt ut for salg.
Dermed har også nye lesere sjansen til å skaffe seg et eksemplar. For «Landeplagen», som forfatter­innen gjerne kaller boken med mer enn 40.000 solgte eksemplarer, har vært utsolgt i over et halvt år.
På grunn av en uoverens­stemmelse med forlaget Kolofon som skapte mistillit fra Storhaugs side, trakk hun boken derfra.
«Boken er stadig høyaktuell», sier Hege Storhaug til Document: «Mange som har lest boken, bruker den aktivt som gave fremdeles.» Den er også blitt oversatt til polsk, engelsk og de nordiske språkene. Islams nærvær i våre samfunn gjør seg dessverre ikke noe mindre gjeldende nå enn før.
Interessen for verket har da også holdt seg helt siden første gangs utgivelse, og Storhaug blir stadig kontaktet av personer som er blitt grepet av «Landeplagen». Hun bemerker spesielt at flere av dem har finans­bakgrunn. Det er smigrende, men samtidig bekymringsfullt.
For i en bransje som består av intelligente personer og kanskje fremfor noen – i alle fall mer enn politikken – er opptatt av viktige under­liggende samfunns­trender, er det flere som ser etter en trygg havn for sine investeringer utenfor Norge og Vest-Europa – kanskje også for sine fysiske personer og egne etterkommere. Interessen for eiendom for eksempel i overveiende hvite områder i USA virker økende.
«For meg er det gledelig at Document gir ut boken», sier Storhaug: «Jeg anser Document for å være et av Norges viktigste forlag, for i motsetning til de andre følger dere med i tiden.»
Boken med tittelen som hentyder til Arnulf Øverlands bok «Kristen­dommen – den tiende landeplage» (1933), er om mulig enda mer blasfemisk i maktens øyne i dag enn da den kom i 2015.
Av en eller annen grunn kan man ikke være like hardhendte med islam i dag som med kristen­dommen i går. Der Øverland ble frikjent for blasfemi­anklager i det norske rettsvesenet, stifter dagens islam­kritikere bekjent­skap med helt andre former for justis. Hege Storhaug lever ikke uten grunn på hemmelig adresse.
Oriana Fallaci skrev allerede i 2001:
For om du sier din hjertens mening om Vatikanet, om Den katolske kirken, om paven, om jomfru Maria, om Jesus eller om helgenene, vil det ikke skje deg noe. Men gjør du det samme med islam, med Koranen, med Muhammed eller Allahs sønner, blir du straks xenofob og blasfemiker og rasist, og du gjør deg skyldig i rase­diskriminering.
I dagens Storbritannia tar en parlamentariker­gruppe nå til orde for å forby «islamofobi». Gruppen representerer et politisk-moralistisk presteskap som nå har fått en alliert i de store teknologi­selskapene, som er mye mektigere og mer nidkjære i tjenesten enn de fleste kunne ha forestilt seg i 2015. Ayatollah Khomeini kunne aldri ha drømt om så effektive fatwaer som Big Tech kan utstede i dag.
Skruen strammes med andre ord enda mer om kritikk av islam, så det nye opplaget av «Landeplagen» vil neppe få presteskapet til å se med blidere øyne på henne som er Norges svar på Fallaci.
Nettopp derfor er nyutgivelsen desto mer nødvendig. Forhåpentligvis vil den tjene til inspirasjon for vanlige mennesker, som ville få det mye bedre hvis de tok ut den mentale hijaben de har puttet som knebel i munnen.
Storhaug har ved flere anledninger sitert moren til Theo van Gogh, som under bisettelsen av den myrdede filmregissøren talte ved sønnens kiste, hvor hun blant annet sa: «Frihet er ikke for feige mennesker.»
Måtte vår egen frihetsforkjemper nå sette mot i enda flere.
«Kjøp Hege Storhaugs bok «Islam. Den 11. landeplage» fra Document Forlag her!

---
---
WHO and WHAT is behind it all ? : >
---
The bottom line is for the people to regain their original, moral principles, which have intentionally been watered out over the past generations by our press, TV, and other media owned by the Illuminati/Bilderberger Group, corrupting our morals by making misbehavior acceptable to our society. Only in this way shall we conquer this oncoming wave of evil.
Commentary:
Administrator
All articles contained in Human-Synthesis are freely available and collected from the Internet. The interpretation of the contents is left to the readers and do not necessarily represent the views of the Administrator. Disclaimer: The contents of this article are of sole responsibility of the author(s). Human-Synthesis will not be responsible for any inaccurate or incorrect statement in this article. Human-Synthesis grants permission to cross-post original Human-Synthesis articles on community internet sites as long as the text & title are not modified.
The source and the author's copyright must be displayed. For publication of Human-Synthesis articles in print or other forms including commercial internet sites. Human-Synthesis contains copyrighted material the use of which has not always been specifically authorized by the copyright owner. We are making such material available to our readers under the provisions of "fair use" in an effort to advance a better understanding of political, economic and social issues. The material on this site is distributed without profit to those who have expressed a prior interest in receiving it for research and educational purposes. If you wish to use copyrighted material for purposes other than "fair use" you must request permission from the copyright owner.