Vi hater deg innmari Hege Storhaug, fordi du taler sant!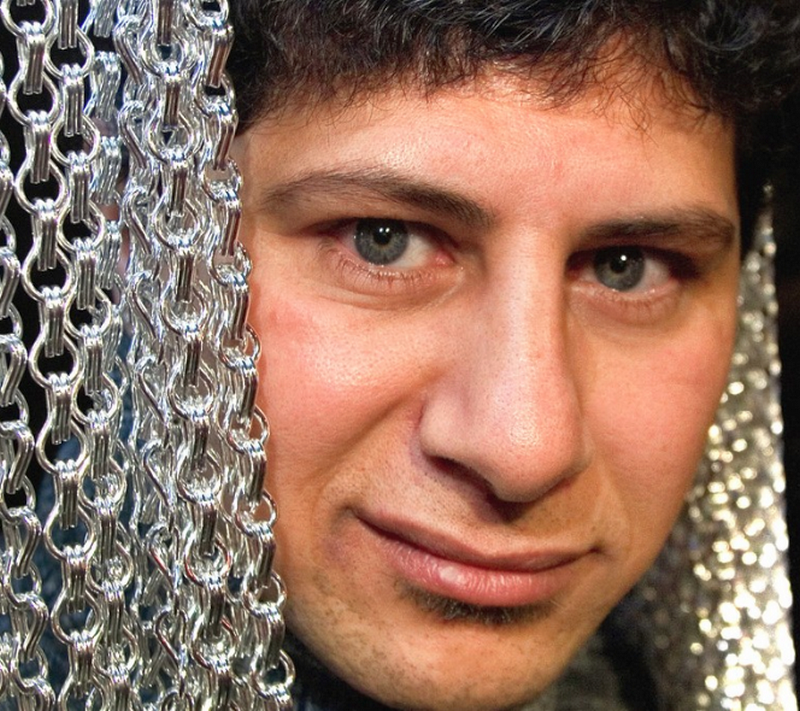 Vi flyktet fra tyranner, tvangsekteskap, æresdrap, dødsstraff for homofile, kvinneundertrykkelse, niqab, hijab, burka og fattigdom. Vi muslimer som bor i Norge burde være de første til å kritisere og sloss mot islamisering av barn og unge muslimer i Norge, skriver Kaltham Alexander Lie.

Kaltham Alexander Lie  - (to år gammel artikkel)
Jeg har lovet meg selv å være ærlig ovenfor det samfunnet som ga meg et sted å bo. Det betyr at jeg er tro mot det norske samfunnet og ikke det muslimske. Jeg har stor respekt for Hege Storhaug som samfunnsdebattant. Årsaken er at jeg forstår Hege Storhaugs prinsipper.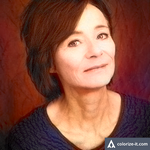 Hege Storhaug - Publisert 30.07.2017
Hvem er den egentlige rasisten?
Jeg har lagt merke til at en del hijab-, burka- og niqab-brukere legger sine matvareposer på buss og trikksetene. Det er et tydelig signal; her sitter jeg, og det er ikke plass til deg for du er vantro og uren. Dette snakkes det ikke om. Men når en kvinne nekter en mørkhudet jente å sitte på bussen, da snakkes og skrives det om. Jeg er selvfølgelig enig i at rasistiske holdninger skal bekjempes, men jeg reagerer på hvordan muslimer hele tiden trekker opp rasismekortet.
Jeg er selv muslim, homofil sådan. Og slik jeg ser det er den rasismen og diskrimineringen spesielt troende muslimer i Norge representerer ett langt større samfunnsproblem enn den rasismen nordmenn representerer.
Det er Islam Net, de religiøse muslimske miljøene, moskéene, hijab, niqab og burkabærerne og de fanatisk religiøse og skjeggete mennene som stempler nordmenn som rasister.
I 2000 hadde Hege Storhaug idé og research til programmene om kjønnslemlestelse der Kadra Yusuf var kilden og bar skjult kamera inn i lukkede moskérom (Riktes tilstand, TV2). Yusuf var instruert om å be imamer om råd fordi familien hennes vil ta henne med til Somalia og kjønnslemleste henne der. Både Verdikommisjonens Kebba Secka og imamene Fakebba Jagana, Ebrahim Saidi og Sheikh Muumin oppfordret unge Kadra til å følge foreldrenes vilje. Disse rådene formidles fremdeles bak lukkete dører. Men Kadra fikk selvfølgelig passet sitt påskrevet som i Hvorfor jeg misliker Kadra der vi kan lese at:
"For mange fremsto hun [Kadra] som en PR-kåt jente med et ønske om et par minutter i rampelyset. Dokumentaren hun laget, i samarbeid med Hege Storhaug [sjokk!], manglet et solid vitenskapelig grunnlag."
Dette er en typisk reaksjon blant muslimer når muslimske kvinner belyser æres – og klankulturer. I stedet for å vise til at programmet tar opp praksisen med kjønnslemlestelse som anbefales av imamene i dokumentaren, går denne somalieren løs på budskapet og forsøker å så tvil om programmets motivasjon.
I 2013 kom enda en handlingsplan mot kjønnslemlestelse. Heller ikke den ga håp til de utsatte jentene, kunne HRS formidle. Også Kadra slaktet handlingsplanen. Hun sa blant annet at: "Hadde jeg visst at mitt engasjement skulle føre til så lite, tror jeg ikke at jeg hadde gjort det igjen. Det nytter ikke å stoppe denne torturen mot unge jenter ved å snakke med foreldrene. De må få tak i foreldrene som gjør dette og straffe dem», sier Kadra. Hun vil ha politiet koblet tettere inn mot prosjektet for å sørge for at det i tillegg til informasjon gis «avskrekkende eksempler overfor foreldre som vurderer omskjæring av sine døtre".
De aller fleste av oss er enige om at kjønnslemlestelse er et brutalt overgrep og brudd på barns rettigheter. Når Hege Storhaug peker på denne praksisen så er hun en av de få som faktisk tør å stå opp mot noe av det styggeste foreldre kan gjør mot sine barn. Hvorfor tør ikke dere andre? Hvorfor sitter dere stille som mus og lar Storhaug blir definert om en gal ekstremist? Hvem er det egentlig som er gal her? Hva slags foreldre lar folk skjære i kjønnsorganene til barnet sitt?
Heges Storhaugs budskap er at vi må snakke høyt og tydelig om kjønnslemlestelse og ha nulltoleranse for denne volds- og overgrepspraksisen. Hun har gjort det som står i hennes makt for å hindre at barn blir kjønnslemlestet og skadet for livet. Det er heroisk, ikke fanatisk. Hva har dere andre gjort?
Det har kommet folk til Norge som en gang i tida har mishandlet, voldtatt, torturert og fengslet meg. Det gjør meg bitter. Når de i tillegg ikke har respekt for norske lover og regler – og i prinsippet står for den kulturen de kom fra og utøvde i Irak, Syria, Iran, Somalia og Egypt, er det all grunn til å rope varsko og si stopp.
Mange av de jeg snakker om ble plutselig religiøse og er nå moskeledere eller ledere for andre religiøse grupper. Fortiden deres henger over dem som en ond byll uansett hvor de befinner seg og deres syn på kvinner, barn, vantro, lesbiske og homofile og norske verdier er alt annet enn moderne. De snakker mitt språk, så jeg vet hva de egentlig sier og mener. De taler med to tunger. Jeg vet at deres vei er skitten og full av fanatisme og forakt for vestlige verdier. Jeg vet det for jeg hører hva de sier på norsk og hva de sier på arabisk.
Det finnes selvfølgelig mange muslimer, eksmuslimer og sekulære muslimer som elsker Norge og som ikke aksepterer løgn, dobbeltmoral og urettferdighet. Et eksempel er skribent og samfunnsdebattant Mina Bai som skrev den herlige kronikken Værsågod! Bli krenket. Bai blir truet og hetset av muslimer fordi hun forsvarer norske verdier. Andre muslimske kvinner som kritiserer islam, æreskultur eller sosial kontroll er Sara Mats Azmeh Rasmussen, Deeyah Khan, Maria Khan og Jeanette. Det har kostet dem dyrt. For når muslimske jenter tar et oppgjør med islam og islamsk praksis i Norge angripes de av religiøse muslimske menn og kvinner. Mye av truslene og sjikanen foregår på morsmålet via sosiale medier i lukkede grupper utilgjengelige for nordmenn.
Rasist, rasist rasist, gjesp, gjesp og atter gjesp
Å bli definert som rasist er ikke farlig folkens. Alle som er kritisk til islamske verdier blir kalt rasist, nazist, mediekåt eller fordomsfull hater. Å kalle folk med skjellsord er en del av strategien til antirasistene.
Av og til lurer jeg på om vi som kom til Norge har glemt hvorfor vi forlot våre venner og kjære hjem. Vi klager over at norske folk er rasister og vi reiser tilbake til landet vi en gang i tida flyktet fra for å være der i flere måneder. Så hvorfor kommer vi alltid tilbake til Norge? Hvorfor ikke bli der hvor den islamske kulturen "blomstrer"?
Jeg forsvarer ingen form for vold. Og den volden som bibelen og koranen oppfordrer til om man lever annerledes enn de rettroende har medført drap og vold mot millioner av mennesker. Jeg trives heller ikke i offerrollen for jeg vet dens sanne ansikt. Jeg forbanner den volden som er utøvet mot meg i islams navn og dobbeltmoralen en del muslimer driver med gjør meg skamfull.
Vi flyktet fra tyranner, tvangsekteskap, æresdrap, dødsstraff for homofile, kvinneundertrykkelse, niqab, hijab, burka og fattigdom. Vi muslimer som bor i Norge burde være de første til å kritisere og sloss mot islamisering av barn og unge muslimer i Norge.
Hege Storhaug prøver å fortelle oss om og minne oss på elendigheten i våre egne samfunn som vi har flyktet fra i håp om et bedre liv og en trygg fremtid. Storhaug hater ikke folk, men det er en haug med folk som hater henne. For sånn fungerer det i Norge: Kritiserer du islam blir du definert som rasist og islamofob.
---
WHO and WHAT is behind it all ? : >
---
The bottom line is for the people to regain their original, moral principles, which have intentionally been watered out over the past generations by our press, TV, and other media owned by the Illuminati/Bilderberger Group, corrupting our morals by making misbehavior acceptable to our society. Only in this way shall we conquer this oncoming wave of evil.
Commentary:
Flott, Kaltham..  om bare det hadde vært flere som våget å si sin mening her, samt fortelle det vider til sine landsmenn.
Administrator
All articles contained in Human-Synthesis are freely available and collected from the Internet. The interpretation of the contents is left to the readers and do not necessarily represent the views of the Administrator. Disclaimer: The contents of this article are of sole responsibility of the author(s). Human-Synthesis will not be responsible for any inaccurate or incorrect statement in this article. Human-Synthesis grants permission to cross-post original Human-Synthesis articles on community internet sites as long as the text & title are not modified.
The source and the author's copyright must be displayed. For publication of Human-Synthesis articles in print or other forms including commercial internet sites. Human-Synthesis contains copyrighted material the use of which has not always been specifically authorized by the copyright owner. We are making such material available to our readers under the provisions of "fair use" in an effort to advance a better understanding of political, economic and social issues. The material on this site is distributed without profit to those who have expressed a prior interest in receiving it for research and educational purposes. If you wish to use copyrighted material for purposes other than "fair use" you must request permission from the copyright owner.