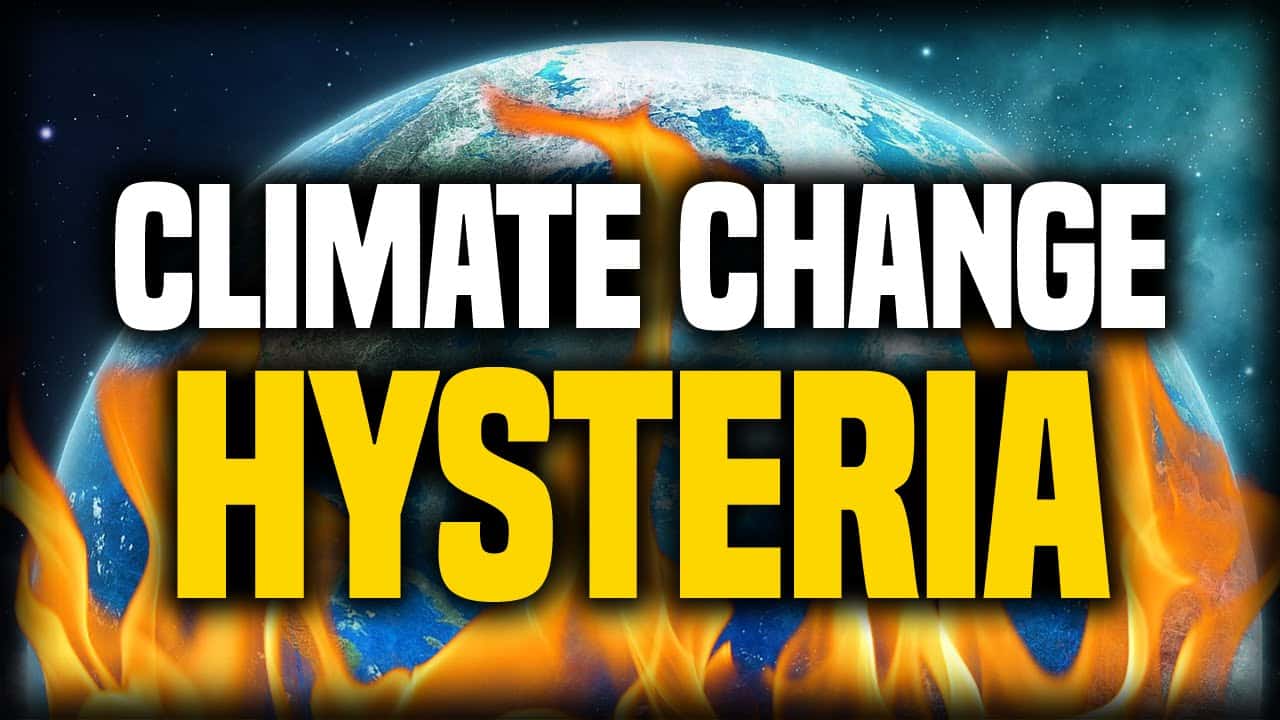 av Runar | 27. jul, 2019 | Blogg | 83 kommentarer
Vi lever i forbløffende tider!
Flertallet av Europas politiske ledere og intellektuelle elite er for det meste virkelighetsnære slaktekyllinger som vanligvis ikke har høyere utdanning eller praktisk arbeidserfaring. I det siste var tilskriften "kunnskap er makt" en ledende sannhet. Ord som ære, moral, etikk, personlig ansvar og konsistens er begreper som historisk mislikte mennesker misliker, misliker og gruer seg til.
I dagens samfunn handler det om å være politisk korrekt, samkjøre med partipolitiske rekker, ikke kollidere med noen sosial gruppe, og fremfor alt;
Gi ALDRIG uttalelser eller uttalelser som kan komme i konflikt med medienes fascinasjon av mening og ikke passer inn i den spagettitynne meningskorridoren.
Sannheten er erstattet av enkeltpersoners egenproduserte meninger, oppfatninger og hjemmeskårne ideologier og verdier.
Hvis du er høyt utdannet, erfaren og kunnskapsrik, er det stor risiko for at du blir latterliggjort av journalister og foraktet av politikere. Nylig fikk Skandinavia besøk av en av verdens mest respekterte psykologiprofessorer fra University of Toronto, Jordan B. Peterson. Aftonbladets politiske sjefredaktør, Anders Lindberg, hang ham ut som "en Kalle Duck-forsker". Utenriksminister Margot Wallström ba ham om å "krype tilbake under steinen han kom fra" og skjønnheten, frøken Annie Lööf, satte nesa i været i Skavlans lenestol og sa at alle de globale studiene, forskningen og fakta Peterson bygde tesene sine på, de "trodde hun er ikke i det hele tatt ". Gardin! Snakk om intellektuelle dverger.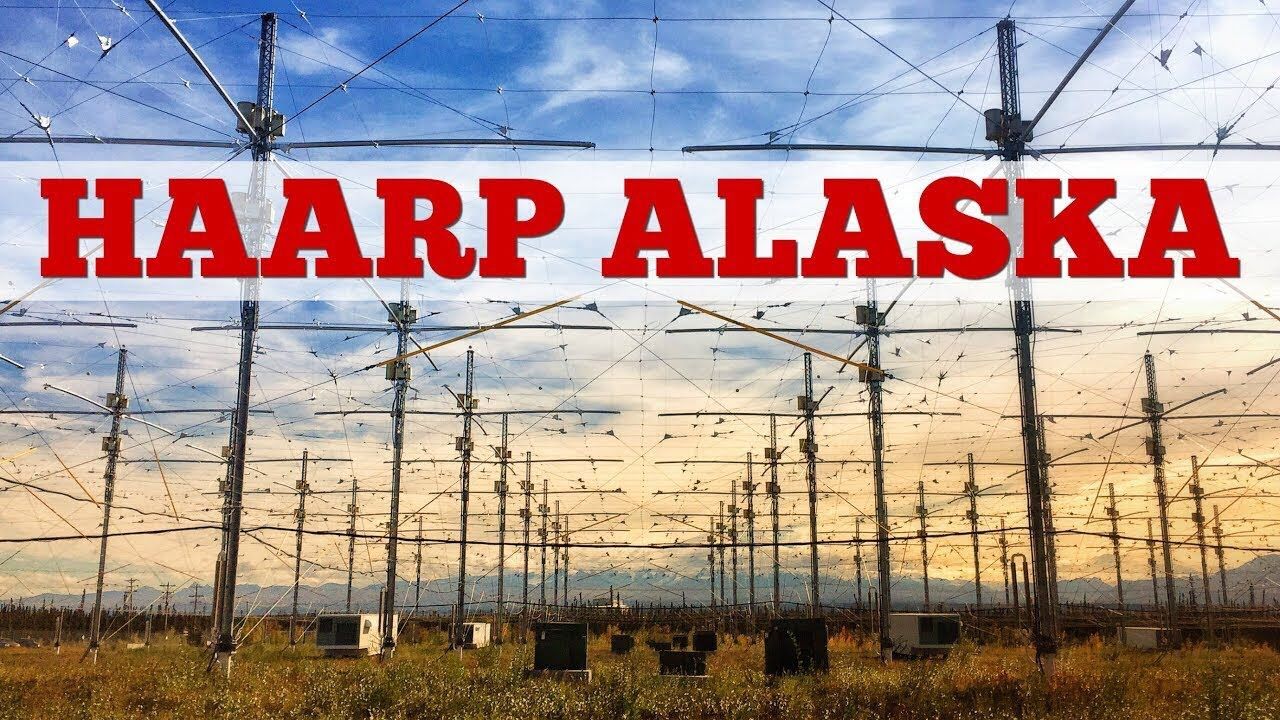 I tillegg til historien om Teskedsgumman, skrev en av Norges mest elskede lyrikere, Alf Pröjsen, den lekne sangen "In the Reverse Land". En sprø og leken sang.
Men vi legger nå vitsen i halsen. For året 2019 er omtrent alt baklengs. Høyre blir feil og feil blir gjort til høyre. Fakta blir latterliggjort og merket som "kontroversielt" Påståtte og forvrengte løgner blir omgjort til nye og "innsiktsfulle" sannheter.
De menneskeskapte klimaendringene er en myte.
Først da Al Gore fikk et dusin ledere fra Goldman & Sachs på Wall Street med sine nye økonomiske interesser, og startet "Klimaendring" -bevegelsen på begynnelsen av nittitallet, tok miljøbevegelsen alvorlig fart. Siden den gang har sosialistiske representanter ukritisk adoptert meldingen, trommet ut mantraene sine og injisert frykten, redselen og skammen til vennlige sinnede mennesker som vil være redd for miljøet, havene og planeten vår. Med den hensikt at folket skal holde seg til, akseptere og finne at skatter, avgifter og økonomiske byrder kunne økes. Og folket svelger, betaler og tør nesten ikke stille spørsmål. Fordi ingen vil være en "miljøforkjemper!"
Som om det ikke var nok, krydder disse falske dommedagsprofetene sitt budskap om å pålegge mennesker nye forferdelige folkesykdommer. Borte er kopper, dødstall, kolera og spansk sykdom. Nå vil psykiske lidelser spre seg her. Frykt, depresjoner, skyld, miljøskam, luftfart og bilkam. Skam handler i utgangspunktet om å bli tvunget til å være noen du ikke er, og å prøve å være noen du synes du burde være.
Hvem og hva vil tvinge oss i 2019?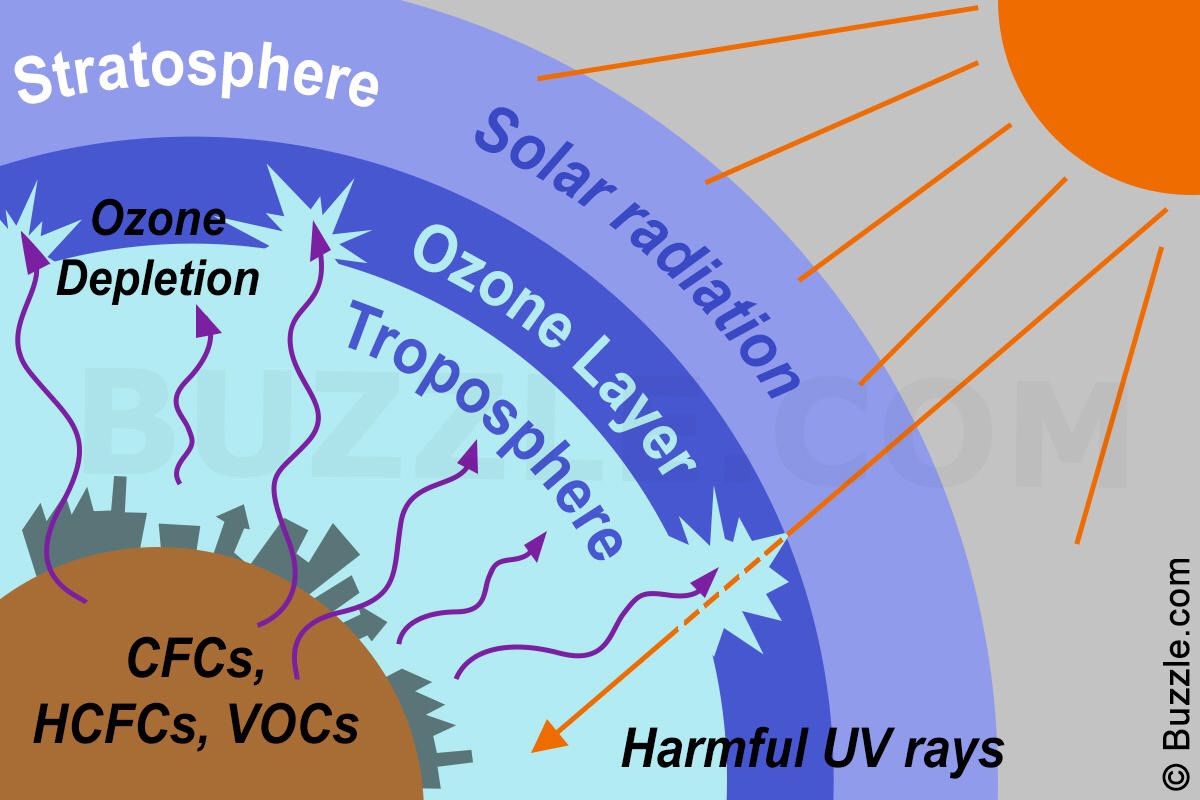 I sin tale for Nobels fredspris uttalte Al Gore i 2007 at "det er 75% sikkert at alle polariteter vil smelte i løpet av 5-7 år. Isbjørnene skulle snart dø ut og havet ville stige med episke konsekvenser. Al Gores profetier har vist seg å være usanne. De var rene løgner!
Oktober 1 - 2018 ble meldingen gjort om. SVT og TV4 bandt seg nesten;
"Verden har 12 år på å avverge en klimakollaps" og ekkoet ble hørt i alle europeiske mediekanaler.  IPCC-rapporten fra FN hadde talt! Med mindre revolusjonerende tiltak umiddelbart settes i gang, vil jorden gå ned i løpet av 12 år. Er meldingen gjenkjennelig? Noen?
De vitenskapelige fakta og forskjellige målinger snakker sitt tydelige språk; Vi har ikke hatt noen klimaendringer å si om de siste 100 årene. Imidlertid mange værfenomener. Noen år ekstreme perioder med varme og storm. Ifølge miljøvernperson Per Holmgren, ville vi i løpet av noen år glemme hvordan det var å gå på ski på grunn av. snømangelen forårsaket av global oppvarming. Fortell det til nordmennene som nesten snødde de siste vintrene.
De sterkeste og verste stormene i moderne tid var for over 75 år siden.
Grunnleggeren av "The Weather Channel", John Coleman, en ekstremt respektert forsker, har vært en stor skeptiker til påståtte klimaendringer siden begynnelsen.
Vitenskap handler ikke om stemmegivning eller konsensus. Vitenskap handler om fakta.
Hvert år bruker FN og en rekke forskjellige lands regjeringer 100 milliarder kroner i direkte bidrag til ulike klimastudier. Problemet er at bare forskerne som støtter politikere og miljømafiaens hypotese om global oppvarming får bidragene. De har ikke noe valg! Hvis de vil ha penger, må de støtte tesene som blir tutet ut med utrettelig og uforminsket styrke. Bare i USA ble det i fjor utbetalt 2,5 milliarder dollar i tilskudd til studier som støttet Det demokratiske partiets påstander.
Media kunngjør at 97% av alle forskere er enige om klimaendringer. Det er ikke tilfelle! Imidlertid støtter 97% av alle rapporter det politiske budskapet om klimaendringer. Tross alt må de gjøre det for å få ut litt av pengene. Det er 1000 forskere som har signert at disse rapportene ikke stemmer. Prostitusjon ble dette kalt.  Noen selger kroppene sine, andre selger sjelen.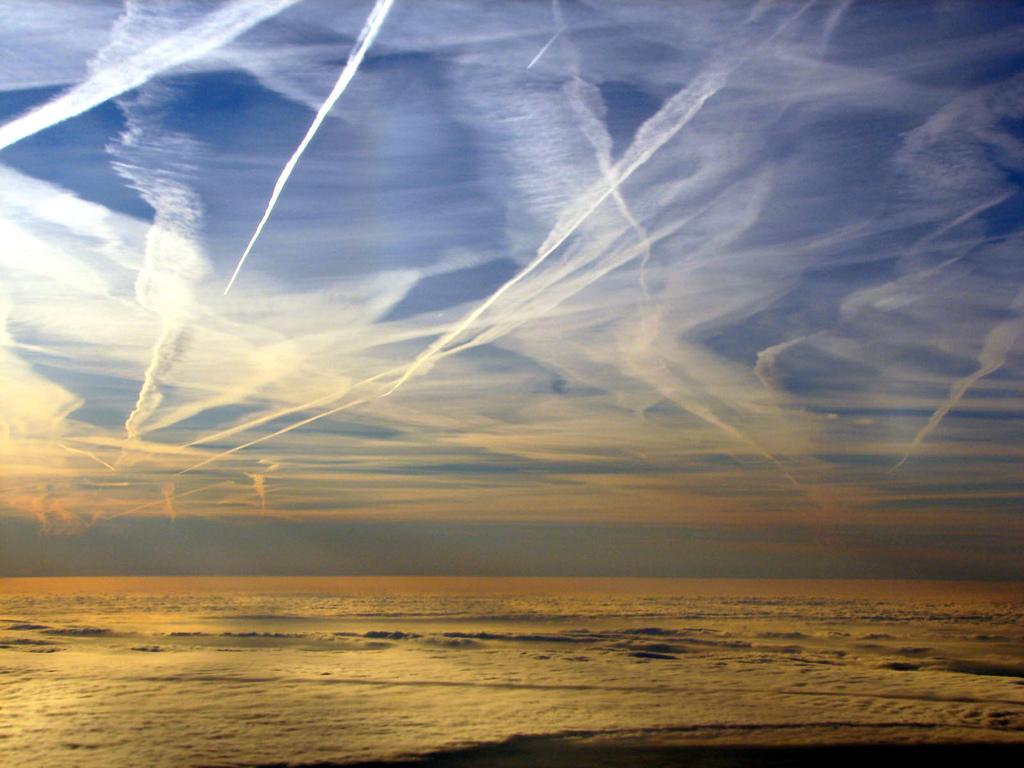 Og som krem ​​på mosen har Sverige nå fått sin egen lille frelser. Et ekstremist svensk barn, designet av noen voksne ultra-radikale venstreorienterte og en gjeng med penger sultne PR-mennesker som er blitt Europas nye kjæreste. For hvem tør å avhøre et barn? Et barn som ikke eier et dusin hus rundt om i verden med strømforbruk som tilfredsstiller behovene i hele nabolag. Hvem som ikke flyr rundt i sin egen supertørste private jet, reiser ikke rundt på yachten, i helikoptre og med dusinvis av tørste biler.

Men Greta Thunberg kommer med Al Gores gamle budskap og krasjet profetier.
Like misvisende, usann og overdrevet. Men med så mye mer ekstremistiske og opprørende lyder. Merkelig nok, forresten, alle disse "nyfrelste" barna rundt i Europa slår ikke, roper og skriker nå som de er fri fra skoler og jobber. Så nå vil hun dra fagforeninger med seg også.
I skrivende stund er hun i et innspillingsstudio i England og synger en sang med "The 1975" hvor inntektene skal gis til den ultraradikale aktivistorganisasjonen "Extinction Rebellion" med sine røtter i den engelske okkupasjonsbevegelsen. Mørkerødt hele gjengen selvfølgelig.
Jeg tror det er en selvfølge at vi skal beskytte landet vi har blitt forvaltet. Vi har alle et ansvar for å gjøre vårt beste for å redusere unødvendig innvirkning på naturen.
Men løsningen er ikke å rive fra seg vanlige hardtarbeidende mennesker.
Du slutter ikke å produsere plastposer, men i stedet får du betalt hylles for dem.
Bensinen skal beskattes for en forbannelse, så folk bør tvinges til å gå samlet i stedet.
Men busslinjer legges ned på landsbygda fordi folk ikke har råd til å betale de økte drivstoffprisene.

Hvorfor?
Kontrollen over folket skal øke og den individuelle friheten bør begrenses,
En gammel sosialistisk paradegren med et nytt figurhode i spissen.
Det er ikke noe nytt under solen. I det siste var det religiøse knappmansjetter som sto for dommedagens profetier. I dag er det konfirmant sultne miljøvernere som forkynner verdens undergang.
---
WHO and WHAT is behind it all ? : >
---
The bottom line is for the people to regain their original, moral principles, which have intentionally been watered out over the past generations by our press, TV, and other media owned by the Illuminati/Bilderberger Group, corrupting our morals by making misbehavior acceptable to our society. Only in this way shall we conquer this oncoming wave of evil.
Commentary:
Klimaendringene er skapt av den globale eliten´s tukling med værsystemet og har ingenting med CO2 å gjoere. De innkasserte bortimot 2.3 trillioner dollar siste år for påståtte skadelige CO2 utslipp.
Administrator
All articles contained in Human-Synthesis are freely available and collected from the Internet. The interpretation of the contents is left to the readers and do not necessarily represent the views of the Administrator. Disclaimer: The contents of this article are of sole responsibility of the author(s). Human-Synthesis will not be responsible for any inaccurate or incorrect statement in this article. Human-Synthesis grants permission to cross-post original Human-Synthesis articles on community internet sites as long as the text & title are not modified.
The source and the author's copyright must be displayed. For publication of Human-Synthesis articles in print or other forms including commercial internet sites. Human-Synthesis contains copyrighted material the use of which has not always been specifically authorized by the copyright owner. We are making such material available to our readers under the provisions of "fair use" in an effort to advance a better understanding of political, economic and social issues. The material on this site is distributed without profit to those who have expressed a prior interest in receiving it for research and educational purposes. If you wish to use copyrighted material for purposes other than "fair use" you must request permission from the copyright owner.