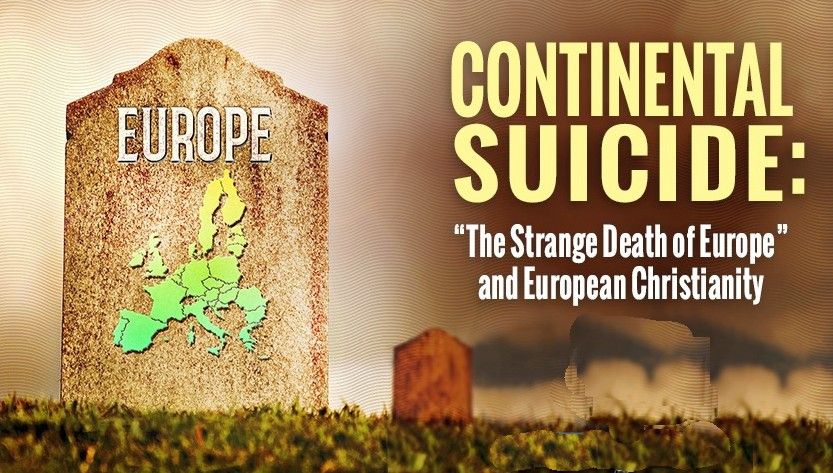 Document - Av: Christian Skaug  1. mai 2018, 16:05
Så er vi altså kommet dit hen at politiet i Oslo innrømmer at de ikke klarer å komme til livs den grove volden og kriminaliteten som utføres av unge lovbrytere i hovedstaden.
Når politiet konstaterer dette, reiser det noen spørsmål. Hvordan havnet vi her? Og hvor havner vi dersom det ikke skjer noen endring i de betingelsene som brakte oss dit vi er nå?
En vesentlig observasjon som mange lenge har anstrengt seg for ikke å gjøre, men som justisminister Tor Mikkel Wara nå har gjort, er at de fleste kriminelle gjengangerne har innvandrerbakgrunn. Og siden det hverken er dansker eller amerikanere vi snakker om, er en viktig strukturell årsak den ikke-vestlige innvandringen, og da særlig fra Afrika og i hovedsak islamske deler av Asia.
I løpet av de siste ti årene har den årlige ikke-vestlige nettoinnvandringen steget fra ca. 10.000 til ca. 20.000 – en opplysning Document omtrent er alene om å offentliggjøre – og det i et land hvor fødselstallene er lavere enn 60.000 og fødselsraten har sunket i åtte år på rad.

Fredrikstad har forandret seg mye siden den fikk tilnavnet «Plankebyen» etter næringsvirksomheten monumentet i bakgrunnen vitner om. Foto: Bente Haarstad.
Personene det gjelder, kommer i hovedsak fra umoderne klansamfunn hvis medlemmer altfor ofte får innprentet en mental infrastruktur som – flere lysende unntak til tross – gjør dem uegnet til å fungere i moderne sivilsamfunn.
I koloniene som disse personene danner fordi de som oftest stifter familie med noen av samme bakgrunn, om nødvendig ved en menneskeimport som Norge tillater, havner mange på trygd utenfor et stadig mer avansert arbeidsmarked, der maskinene tar over mange jobber, og kvalifikasjonskravene øker i jobbene som skapes eller blir igjen.
Norge har altså hentet en stor og fremmed underklasse med opphav fra klankulturer til landet.
Hvordan i all verden kunne dette unngå å føre til et stort kriminalitetsproblem?
Saken er at Norge har stelt seg så ille at simpelthen å snakke sant om det er et kjempeproblem for den politiske klassen som har ansvaret for utviklingen. Den kan ikke erkjenne sin brøde uten å bli erstattet, og siden den ikke er noenting uten makten, gjør den ikke det.
Dermed ligger alt til rette for at importen fortsetter for fulle mugger, slik at den fremmede underklassen vokser, og den resulterende kriminaliteten fortsetter å øke.
Flesteparten av de unge lovbryterne med opphav fra fremmede land er norske statsborgere, som ikke kan utvises fra riket. Dermed er de også et permanent problem for Norge. De er våre ungdommer, sier Oslo-politiet. Nei, de er ikke det. Men nå må vi altså slite med dem i overskuelig fremtid.
Bakgrunnen for elendigheten er å finne i lovverket og i anvendelsen av lovverket, som begge er frukter av flere tiårs utilgivelige politiske feilgrep:
Norge gir asyl til mange som ikke er personlig forfulgt, Norge tillater såkalt familiegjenforening på massiv skala (over 14.000 i 2017), Norge innvilger statsborgerskap til enhver som oppholder seg sju år ustraffet i landet, barn av personer med ervervet statsborgerskap blir også automatisk norske statsborgere, Norge deler ut trygd til alle som ikke har jobb…
Alt dette er galt. Så hvordan kan det unngå å gå galt?
Verre: Sett i sammenheng er alt dette ren og skjær galskap. Om noen skulle klekke ut en plan for å ødelegge landet, kunne de ikke ha gjort det bedre enn det Norge har klart med denne fantastiske selvskadingen.
Kriminaliteten man ikke klarer å komme til livs, er nemlig bare toppen av isfjellet. Kompetente beregninger viser at ikke-vestlige innvandrere jevnt over representerer et finansielt nettotap for staten på drøyt fire millioner kroner gjennom et livsløp.
Innvandringen tærer altså på landets finansformue. Oljepengebruken har nådd en høyde hvor hver sjuende krone på statsbudsjettet hentes fra oljefondet. I 2017 tok norske kommuner inn 11 prosent mer eiendomsskatt enn året før.
Dette er naturligvis behagelig for politikerne, som enn så lenge kan betale seg ut av de fleste problemene, slik at de færreste merker så mye til konsekvensene.
Men i lengden fører dette til nasjonal ruin.
Hvor vanskelig er det å se?
Vi er et knøttlite og styrtrikt land som tillater irreversibel innvandring av en hel masse mennesker fra dysfunksjonelle kulturer i folkerike og fattige land, som vi deretter skjemmer bort. Om noen begår kriminalitet, får de straffer som fortoner seg latterlige for folk med en mer brutal kultur. Om noen ikke klarer å kommunisere med offentlige myndigheter på norsk, får de tolk…
Hvor dum er det egentlig mulig å bli?
Saken er at altfor dumme mennesker altfor lenge har hatt altfor mye ansvar og altfor mange penger til disposisjon i Norge. Det finnes neppe mange familier eller bedrifter i Norge som forvalter sitt pund på en så mentalt tilbakestående måte som det norske samfunnet kollektivt gjør.
Det er et mysterium hvordan den kollektive intelligensen kunne svekkes så sterkt i Norge. Like mye mystikk er det ikke forbundet med det faktum at intelligenstapet er i ferd med å kjøre landet rett i grøfta.
I debatten med Raymond Johansen viste Tor Mikkel Wara en evne som hittil har vært usett blant toppolitikere til ærlig analyse av problemet. Det er en bra start, men heller ikke noe mer. Det behøves mer konfrontasjon, og den begynner med å sette det historiske skapet på plass, slik at historiske dumheter etterhvert kan omgjøres – om enn konsekvensene av det som allerede er gjort, blir stående til skrekk og advarsel.
Justisministeren har altså brutt en lydmur, men det er ikke første gang en Frp-representant gjør det, og slikt har sjelden resultert i all verden. Frp mister litt tillit for hver gang de lar ting koke bort i kålen. Saken må holdes varm.
---
Det Norske samfunn er paa vei til totalhavari - Stein Lohrmann
---
---
WHO and WHAT is behind it all ? : >
---
The bottom line is for the people to regain their original, moral principles, which have intentionally been watered out over the past generations by our press, TV, and other media owned by the Illuminati/Bilderberger Group, corrupting our morals by making misbehavior acceptable to our society. Only in this way shall we conquer this oncoming wave of evil.
Commentary:
Administrator
HUMAN SYNTHESIS
All articles contained in Human-Synthesis are freely available and collected from the Internet. The interpretation of the contents is left to the readers and do not necessarily represent the views of the Administrator. Disclaimer: The contents of this article are of sole responsibility of the author(s). Human-Synthesis will not be responsible for any inaccurate or incorrect statement in this article. Human-Synthesis grants permission to cross-post original Human-Synthesis articles on community internet sites as long as the text & title are not modified.
The source and the author's copyright must be displayed. For publication of Human-Synthesis articles in print or other forms including commercial internet sites. Human-Synthesis contains copyrighted material the use of which has not always been specifically authorized by the copyright owner. We are making such material available to our readers under the provisions of "fair use" in an effort to advance a better understanding of political, economic and social issues. The material on this site is distributed without profit to those who have expressed a prior interest in receiving it for research and educational purposes. If you wish to use copyrighted material for purposes other than "fair use" you must request permission from the copyright owner.
TILBAKE TIL HOVEDMENYEN - BACK TO THE MAIN MENU