NORGE SELGER SIN SJEL - OSLO BØRS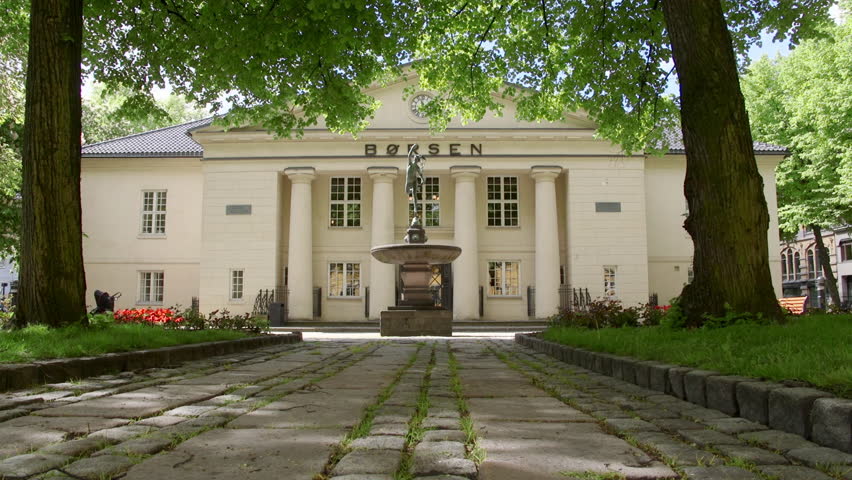 ABCNYHETER.NO - 13 MAI 2019
Finanstilsynet har gitt tommelen opp, til salg av børsen. Det samme Finanstilsynet som er underlagt ESA/EU. Denne regjeringen og finansministeren har virkelig kostet Norge dyrt. -   Vi bør ha nasjonal kontroll over norsk økonomi.
Regjeringen har ikke villet utrede om dette salget kan gjøre at vi mister kontrollen, sier Navarsete. Oslo Børs er et av de viktigste tannhjulene i norsk økonomi. Ved å tiltrekke risikokapital til norsk næringsliv spiller den en avgjørende rolle for verdiskaping over hele landet.
Euronext, som har lagt inn bud på Oslo Børs, er en børs med base i Nederland, avdelinger i Belgia, Frankrike, Portugal og Storbritannia, og nå vil de også sluke Oslo Børs.
Rune Bjerke fra DNB sier følgende til E24 «Det er ingen som går i fakkeltog for å beholde Oslo Børs på norske hender. Interessen for børsen er lav utenfor finansbransjen. Det er ufortjent, for Oslo Børs er en veldrevet og viktig samfunnsinstitusjon som betyr mye for norsk næringsliv. I 200 år har Børsen bidratt til store ringvirkninger i det norske samfunnet ved å sikre næringslivet tilgang til kapital.»
Oslo Børs VPS HOLDING ASA eiere.
Jan Erik Kjerpeseth, Konsernsjef i Sparebanken Vest skriver på sin blogg «Er salget av Norges finansielle infrastruktur til en utenlandsk eier godt nytt for et kapitalintensivt næringsliv i Norge? Det tviler vi på.
Sp-politikeren mener at de gang på gang ser at regjeringen ikke handler slik de sier. Altså insinuerer hun at Solberg-regjeringen ikke er like opptatt av sikkerhet og beredsskap, og mener Forsvaret er underfinansiert, samfunnskritisk infrastruktur outsources til lavkostland, og at politireformen svekker politiet.
Senterpartiets Liv Signe Navarsete er ikke snau i sine uttalelser etter at finansminister Siv Jensen (Frp) svarer at hun ikke vil vurdere et eventuelt salg av Oslo Børs opp mot sikkerhetsloven.
-Dette er skandaløst, sier Navarsete som er Sps forsvarspolitiske talsperson i en pressemelding. Finansministeren mener at tregt byråkrati i departementet gjør at loven ikke kan anvendes ved oppkjøpet av Oslo børs.
-Det er en uholdbar unnskyldning.
Vanlige folk kan ikke bare si at de ikke rakk å bruke loven og så kunne se bort fra den. Man kan undre seg over om Siv Jensen mener hun står over loven. Dette er ufattelig arrogant – og utgjør en trussel mot samfunnssikkerheten som loven er ment å forsvare, mener Navarsete.
Burde oljefondet gått inn å kjøpt Oslo børs?  (lenke)
Statens Pensjonsfond Utland - 8.000 milliarder 2018 (lenke)          
Nøkkelopplysninger fra Enhetsregisteret - OSLO KOMMUNE A/S   Statens Pensjonsfond Utland Betaler driften av 241 aksjeselskaper i Norge.
Staten A/S er ikke landet Norge
Oslo Børs har spesialisert sitt tilbud og har lykkes med å bli verdens største sjømatbørs, i tillegg til å være blant de ledende på oljeservice og shipping. Det har lagt grunnlaget for stor verdiskaping og mange arbeidsplasser langs kysten. I den brytningstiden vi er inne i, er det viktigere enn noensinne at vi har aktører som kjenner det lokale næringsliv godt.
Mens strukturutvikling har preget børsene i Europa, har Oslo Børs klart seg meget bra på egne bein. I sterk kontrast til alle de internasjonale børssammenslutningene i Europa, har Oslo Børs opprettholdt antallet børsnoterte selskaper de siste 20 årene. På de oppkjøpte børsene har det vært en halvering.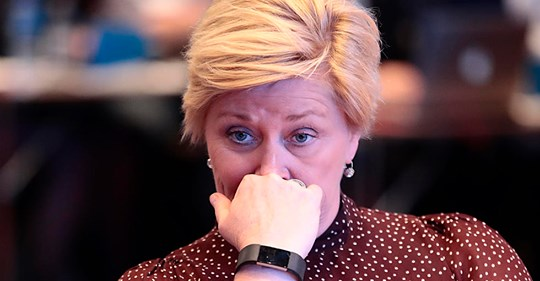 ---
WHO and WHAT is behind it all ? : >
---
The bottom line is for the people to regain their original, moral principles, which have intentionally been watered out over the past generations by our press, TV, and other media owned by the Illuminati/Bilderberger Group, corrupting our morals by making misbehavior acceptable to our society. Only in this way shall we conquer this oncoming wave of evil.
Commentary:
Administrator
HUMAN SYNTHESIS
All articles contained in Human-Synthesis are freely available and collected from the Internet. The interpretation of the contents is left to the readers and do not necessarily represent the views of the Administrator. Disclaimer: The contents of this article are of sole responsibility of the author(s). Human-Synthesis will not be responsible for any inaccurate or incorrect statement in this article. Human-Synthesis grants permission to cross-post original Human-Synthesis articles on community internet sites as long as the text & title are not modified.
The source and the author's copyright must be displayed. For publication of Human-Synthesis articles in print or other forms including commercial internet sites. Human-Synthesis contains copyrighted material the use of which has not always been specifically authorized by the copyright owner. We are making such material available to our readers under the provisions of "fair use" in an effort to advance a better understanding of political, economic and social issues. The material on this site is distributed without profit to those who have expressed a prior interest in receiving it for research and educational purposes. If you wish to use copyrighted material for purposes other than "fair use" you must request permission from the copyright owner.
TILBAKE TIL HOVEDMENYEN - BACK TO THE MAIN MENU