Sheikh Omar Bakri Muhammad vil gjøre Norge til en islamsk stat.
Vil ha Norge som islamsk stat
VG- Oppdatert 25. februar 2003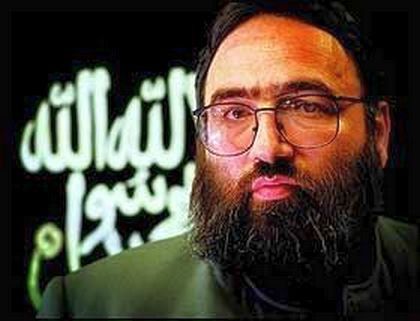 - I løpet av ett år er vi sterke nok til å stå fram i Norge, på offentlige steder, i gatene, på universitetene, på stands, sier Muhammad til VG.
Den kjente danske terroreksperten Lars Erslev Andersen advarer mot Hizb-ut-Tahrir:
- Det er ikke gruppen i seg selv som er farlig, det er retorikken. De har ingen formell tilknytning til Osama bin Laden og sier at de tar avstand fra det al-Qaida står for. Men ideologisk står de hverandre veldig nær, sier Andersen til VG.
Fra sitt kontor i London styrer Muhammad et nett av ytterliggående muslimske grupper i hele Europa. Nylig gjorde han seg bemerket med å utstede fatwa mot Pakistans president Pervez Musharraf.
Den 44 år gamle fundamentalisten er selv leder og grunnlegger for Al-Muhajiroum, og trekker i trådene i søsterorganisasjonen Hizb-ut-Tahrir.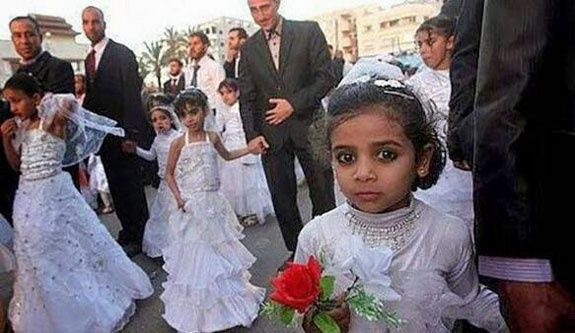 Celler i Norge
De ytterliggående og militante gruppene jobber mot samme mål - en islamsk verdensstat - med forskjellige midler:
Al-Muhajiroum er den intellektuelle overbygningen, den politiske ledelsen, mens Hizb-ut-Tahrir er en mer hemmelig, militant rekrutteringsgruppe.
Muhammad hevder at begge gruppene er etablert i Norge, at Al-Muhajiroum har «tre-fire celler» med 12-15 medlemmer, mens Hizb-ut-Tahrir har «et titall» medlemmer.
Ute i Europa er de i tusenvis, mens de fleste i Norge er tilknyttet universitetsmiljøet i Oslo.
- Vi er i startfasen i Norge. Vi må først bygge oss sterke for å kunne bygge oss større. Det handler om å utdanne medlemmene våre intellektuelt for å gjøre dem i stand til å gå ut i samfunnet og påvirke, sier Muhammad, opprinnelig fra Syria.
Han sier at han selv har vært i Norge «et par ganger» for å støtte det politiske arbeidet. Og religionsforsker Kari Vogt bekrefter at hun vet at de to gruppene finnes her i landet.
Sheikh Omar Bakri Muhammad er overbevist om at Norge en dag vil bli en islamsk stat, «fordi det er Guds vilje». Blir hans drøm virkelighet, legges Stortinget ned.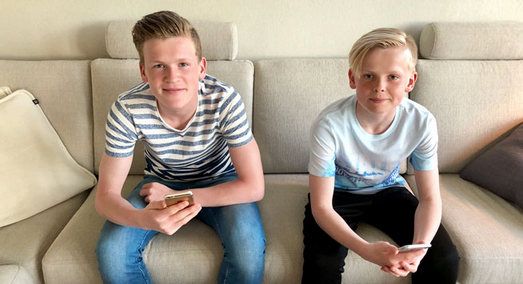 Strid med islam
«Å stemme er å delta i en demokratisk prosess som er i strid med islam, for det er bare Allah som kan fastsette regler for mennesker,» står det å lese på Hizb-ut-Tahrirs danske hjemmeside.
- Vi mener at Gud er den eneste suverene lovgiver. I det demokratiet jeg snakker om, kan folk velge ledere, men de må utføre Guds ordre. I det demokratiet dere tror på, er det lederne og menneskene som bestemmer lovene. At mennesker lager lover, skaper katastrofe, mener Muhammad.
Å innføre de strenge religiøse sharia-lovene vil kort og godt snu hele det norske samfunnet helt på hodet. Steining blir en akseptert straffemetode, homofili blir forbudt og kan bli straffet med døden, og kvinner kan ikke ha kontakt med menn utenfor egen familie, bare for å nevne noe.
- Dette er misjonen til alle muslimer. En dag vil vi se Norge under islamsk lov, under sharia-lovene, hvor muslimer, jøder og kristne lever sammen, mener Muhammad, som nylig utstedte en fatwa over alle som støtter USAs anti-terrorkrig i Afghanistan, deriblant nordmenn.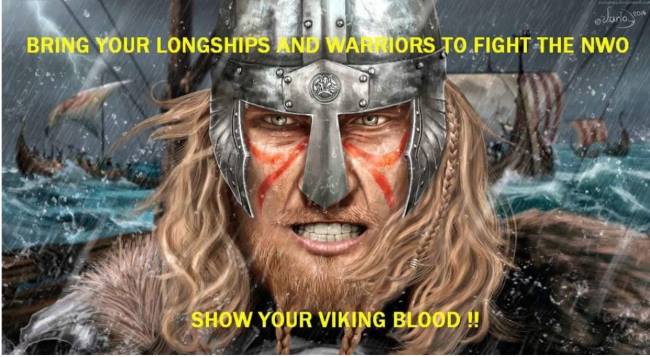 Vil drepe jøder
Muhammad henvender seg imidlertid ikke bare til muslimer i Norge, men også til ikke-muslimer.
- For å gjøre det er vi nødt til å overbevise mennesker om deres ansvar og plikter.
Vårt fokus er på å invitere ikke-muslimer til islam og å få muslimer til å underkaste seg islam. Men også å bruke islam som et politisk system å leve etter.
- Er det ikke et paradoks at dere kan bruke det demokratiske systemet til å bekjempe det?
- Det er folkets valg. Hvis folk i morgen velger å leve under lov og orden, tror jeg ingen har problemer med å akseptere det som en del av demokratiet. Det handler om å overbevise folk om å velge det rette systemet. Vi skal ikke tvinge noen.
Ifølge danske aviser har begge gruppene fått fotfeste i Danmark. Ifølge Hizb-ut-Tahrir skal en overgang skje ved at rettroende må styre unna alt som har med demokrati å gjøre, unngå integrering i samfunnet og etterleve Koranen til punkt og prikke, skriver Jyllands-Posten.
I forrige uke delte de ut løpesedler i København med oppfordring om å drepe jøder, med henvisning til et sitat fra Koranen.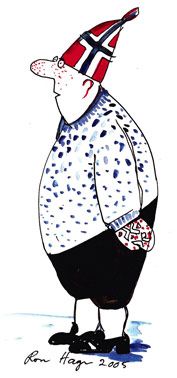 Støtter hellig krig
Sheikh Omar Bakri Muhammad sier at gruppene rekrutterer medlemmer i Norge gjennom studiesirkler og hjemmemøter. Og snart skal de ut i gatene:
- Vi skal diskutere med mennesker. I et lite samfunn som Norge tror jeg det blir lett for oss å trenge gjennom rent intellektuelt, slik at folk kan se budskapet vi har.
Berlingske Tidende skriver at en vesentlig del av ideologien til Al-Muhajiroum er å samle inn penger og støtte til Jihad (hellig krig). Overfor VG avviser Muhammad at han støtter metodene til al-Qaida og Osama bin Laden, men han legger ikke skjul på at han støtter «hellige krigere».
Han tror at han vil møte sterk motstand i Norge:
- Vi regner med at vi blir arrestert, forfulgt og angrepet. Det er en del av systemet ditt, å avvise mennesker med et annet syn enn deres eget, fordi dere er fundamentalister.
- Vi fundamentalister . . ?
- Dere vil kanskje gjøre dette på lovlig måte, gjennom å si at vi er ekstremister og fundamentalister. Dere arresterer mennesker dere intellektuelt er uenig med, og bruker makt. Det kalles fundamentalisme, sier Sheikh Omar Bakri Muhammad.
VG - Publisert: 24.04.02 kl. 06:42 Oppdatert: 25.02.03 kl. 13:26
---
---
FEAR FOR THE FUTURE OF DENMARK
---
---
WHO and WHAT is behind it all ? : >
---
The bottom line is for the people to regain their original, moral principles, which have intentionally been watered out over the past generations by our press, TV, and other media owned by the Illuminati/Bilderberger Group, corrupting our morals by making misbehavior acceptable to our society. Only in this way shall we conquer this oncoming wave of evil.
Commentary:
Administrator
HUMAN SYNTHESIS
All articles contained in Human-Synthesis are freely available and collected from the Internet. The interpretation of the contents is left to the readers and do not necessarily represent the views of the Administrator. Disclaimer: The contents of this article are of sole responsibility of the author(s). Human-Synthesis will not be responsible for any inaccurate or incorrect statement in this article. Human-Synthesis grants permission to cross-post original Human-Synthesis articles on community internet sites as long as the text & title are not modified.
The source and the author's copyright must be displayed. For publication of Human-Synthesis articles in print or other forms including commercial internet sites. Human-Synthesis contains copyrighted material the use of which has not always been specifically authorized by the copyright owner. We are making such material available to our readers under the provisions of "fair use" in an effort to advance a better understanding of political, economic and social issues. The material on this site is distributed without profit to those who have expressed a prior interest in receiving it for research and educational purposes. If you wish to use copyrighted material for purposes other than "fair use" you must request permission from the copyright owner.
TILBAKE TIL HOVEDMENYEN - BACK TO THE MAIN MENU