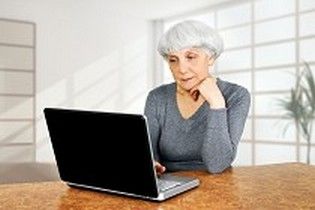 50.000 enslige, norske minstepensjonister mangler 41.000 kroner per år for å komme over EUs fattigdomsgrense.
KrF fikk gjennomslag for sitt budsjettkrav i forhandlingene om Statsbudsjett for 2016: Enslige minstepensjonister får et påslag på 4000 kroner per år på grunnpensjonen. Det er en mager trøst for de rundt 50.000 i denne gruppen som tjener 175.739 kroner i året. EUs fattigdomsgrense  tilsvarer 216.000 kroner netto i Norge.
For at minstepensjonistene skal komme over denne grensen, må de i i praksis ha 250.000 kroner for å kunne sitte igjen med 216.000 kroner i året etter skatt.
Det vil si at minstepensjonen må heves fra dagens 2,0 ganger grunnbeløpet i folketrygden til 2,8 ganger grunnbeløpet i folketrygden.
Fikk kritikk
Kritikken var hard mot regjeringspartiene, og særlig FrP, da forslaget til statsbudsjett for 2016 ble lagt frem i fjor sommer.
Regjeringen ville tilgodese gifte og samboende pensjonister med en «lønnsøkning» på 4000 kroner hver f.o.m. 1. september 2016.
Nøkkelen var den såkalte avkortningsregelen som sier at samboende og gifte pensjonister skal ha en avkortning i sin grunnpensjon til 85 prosent av grunnpensjonen. Den ville regjeringen heve til 90 prosent i forslag til statsbudsjett.
– Ubalanse
Samtidig ville utbetalingene til aleneboende pensjonister stå på stedet hvil. Dette håndslaget til parpensjonistene ville koste 2,7 millarder kroner årlig.
– Det er en ubalanse i det Regjeringen har foreslått – mellom forslaget om redusert avkorting til par og den gruppen som har dårligst råd: minstepensjonister som bor alene. Jeg mener dette er en gruppe Regjeringen har oversett, sa KrFs finanspolitiske talsmann Hans Olaf Syversen til Aftenposten 27. oktober i fjor.
Reaksjoner
Reaksjonene lot ikke vente på seg. Både Venstre og Kristelig Folkeparti protesterte kraftig, og de fikk følge av et anselig knippe økonomer, politikere og politiske kommentatorer i mediene.
I forrige nummer av Singel kalte uavhengig pensjonsrådgiver Alexandra Plahte, i Gabler Steenberg & Plahte, den foreslåtte pensjonsøkningen for en unødvendig prioritering.
Også Ensliges Landsforbund var sterkt kritisk til hevingen til 90 % for pensjonistpar:
– Politisk utfordring nå er hva som er rettferdige/likeverdige ytelser. Er det å gi mer til dem som har mest, spurte forbundets leder Ragna Nogva.
Delvis retrett
I det endelige statsbudsjettet for 2016 ble reduksjonen i avkortning vedtatt – vel å merke for alle pensjonistpar, ikke bare minstepensjonistene. Enslige minstepensjonister fikk altså et påslag på 4000 kroner. Begge økninger gjelder f.o.m. 1. november 2016, dvs. med 2017 som første år med full virkekraft.
Fortsatt er motstanden stor mot reduksjonen i avkortning for par. Og den blir neppe mindre i årene som kommer. Fremskrittspartiet har som uttalt mål at partiet vil fjerne all avkortning for pensjonistpar. Partiet har mange pensjonister blant sine velgere, og har gjort dette til en viktig prinsippsak.
Fattigdom
På den annen side viser all forskning at det er betydelig fattigdom blant enslige minstepensjonister, men dette er nesten fraværende blant pensjonister som lever i par.
I dag tjener enslige minstepensjonister 175.739 kroner i året, det vil si nesten 41.000 kroner mindre enn EUs fattigdomsgrense.
Ifølge et overslag fra Pensjonistforbundet vil det koste regjeringen 5,3 milliarder kroner brutto å løfte minstepensjonistene ut av fattigdom.
Til sammenligning: I de to første statsbudsjettene fikk Høyre/Frp-regjeringen gjennom skattelettelser på tilsammen 4,3 milliarder kroner i formuesskatten til de aller rikeste.
www.ensliges.no/rss
---
Minstepensjonistene bosatt i utlandet
Minstepensjonistene bosatt i utlandet har det enda verre, med 120.000 brutto i året inklusivt ektefellebidrag, eller 5.000 per mnd. pp. i mitt tilfelle.
Fra 2010 blev vi trukket 15% Kildeskatt og dessuten betaler dyr helseforsikring da vi også ble fratatt alle rettigheter som tilkommer minstepensjonistene bosatt i hjemlandet.
Da jeg ble født ´for tidlig´, trekkes jeg dessuten 18 år da Folkepensjonen ble innført først i 1967.  Dette burde vaere helt ulovlig, da minstepensjonen blir fastsatt som ett minstebeløp man skal kunne overleve på, da med ytterligere støtte for minstepensjonistene bosatt i Norge.
---
---
WHO and WHAT is behind it all ? : >
---
The bottom line is for the people to regain their original, moral principles, which have intentionally been watered out over the past generations by our press, TV, and other media owned by the Illuminati/Bilderberger Group, corrupting our morals by making misbehavior acceptable to our society. Only in this way shall we conquer this oncoming wave of evil.
Commentary:
Administrator
HUMAN SYNTHESIS
All articles contained in Human-Synthesis are freely available and collected from the Internet. The interpretation of the contents is left to the readers and do not necessarily represent the views of the Administrator.
Disclaimer: The contents of this article are of sole responsibility of the author(s). Human-Synthesis will not be responsible for any inaccurate or incorrect statement in this article. Human-Synthesis grants permission to cross-post original Human-Synthesis articles on community internet sites as long as the text & title are not modified. The source and the author's copyright must be displayed. For publication of Human-Synthesis articles in print or other forms including commercial internet sites.
Human-Synthesis contains copyrighted material the use of which has not always been specifically authorized by the copyright owner. We are making such material available to our readers under the provisions of "fair use" in an effort to advance a better understanding of political, economic and social issues. The material on this site is distributed without profit to those who have expressed a prior interest in receiving it for research and educational purposes. If you wish to use copyrighted material for purposes other than "fair use" you must request permission from the copyright owner.