Zelensky's fired senior advisor/PR master Oleksiy Arestovych admits that Ukraine is unlikely to win against Russia.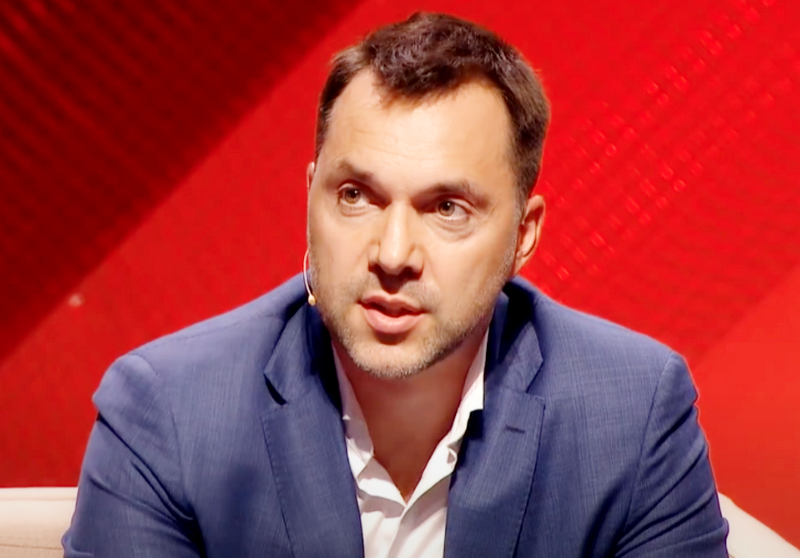 By The Unz Review - ANDREW ANGLIN • JANUARY 22, 2023
pic.twitter.com/6CcCshty4p

— Ian Miles Cheong (@stillgray) January 22, 2023
Previously: Zelensky's BFF Forced Out of Top Advisor Role After Admitting Ukraine Did Missile Deaths
It didn't take Arestovich long after getting thrown under the bus to start attacking the Zelensky regime.
If you knew anything about this guy, you would know he's not the sort who would respond positively to being thrown under a bus.
He's now publicly saying that Ukraine is losing the war, which is the exact opposite of what the entire Western world keeps saying.
RT:
Ukraine has squandered the opportunity to prevail in the conflict with Russia, Aleksey Arestovich, a former adviser to President Vladimir Zelensky, said on Friday.

Speaking in an interview with political analyst Yuri Romanenko, Arestovich said that "if everyone thinks that we are guaranteed to win the war, it seems very unlikely."

"What do you think, the assessment of Polish President Andrzej Duda… that there is basically no certainty whether Ukraine will survive… Did he say that for no special reason, or did he say that based on some kind of information?" Arestovich asked.
Well, it seems to me that he said it based on some kind of information.
Duda said several days ago that a "decisive moment" in the conflict could come in a few weeks or months. "And this moment is the answer to the question, if Ukraine will survive or not," he explained, highlighting the need to support Kiev with Western-made weapons.

Arestovich also warned that Ukraine should not consider itself invincible. "We are invincible only until we are at each other's throat. When this happens, we are pretty much vincible, in a short time and unexpectedly for ourselves."

The former official stated that Ukraine had "missed not only a military opportunity, we lost time, and the Russians began mobilization, restored the front [line] situation, and even created superiority in some places." He added that "not only did the West not give [Ukraine] weapons, we missed a public chance, in terms of domestic and state [policies]."
I've bowed out of reporting on the details of the war itself, but you can go on Twitter and see what's going on (Southfront is also a good English place for war details). The Ukraine frontline has collapsed, as was predicted to happen in the wake of the Russian mobilization in the first quarter of 2023.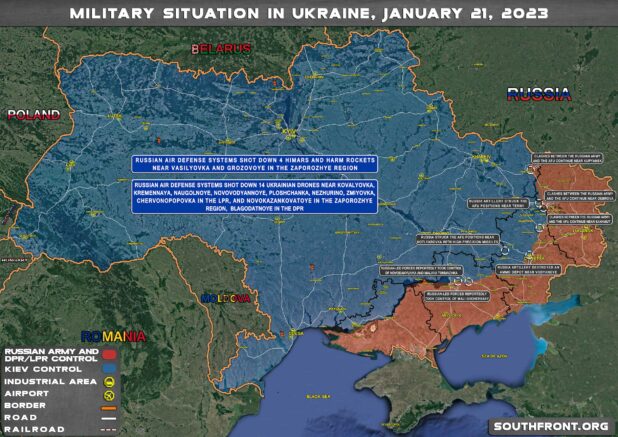 There was always no way that Ukraine could hold off the Russian military. It took a whole lot longer than anyone would have predicted, because no one would have predicted the lengths to which the US and Europe would go, and no one could have predicted that Ukrainians would be willing to die by the hundreds of thousands, ostensibly to force gay sex on Donetsk children. But the inevitable was always inevitable.
You're going to see more and more of these Zelenskyists jumping ship.
In fact, it's actually possible that the reverse of the obvious happened – it's possible Arestovich got thrown under the bus because he was saying that they were going to lose the war, and not that he's saying it because he got thrown under the bus. He hasn't publicly said it until now, but he might have been saying it privately.
Probably, this is going to keep going on and on for years, and I don't think Putin is ever going to get the commitment that Ukraine won't join NATO. Kissinger is now saying they should join NATO. Even at 99 years old, he's still a bellwether for this sort of thing.
But there is no way Russia won't control the Donbass permanently, there is no way Russia is going to collapse, and there is no way the West is going to score an absolute victory.
Eastern Ukraine will remain in Russia, the rest of Ukraine will join NATO, both sides will declare victory, and you'll have a kind of eternal war in certain regions between Russians and Americans/Poles for a while until it finally breaks out into a larger WWIII-type conflict.
Assuming he doesn't have a heart attack and die, Zelensky will keep doing his nightly videos making weird faces.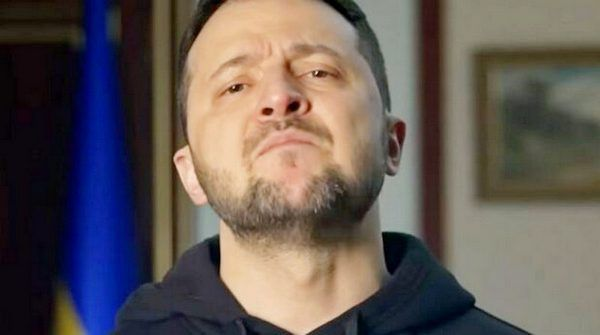 ---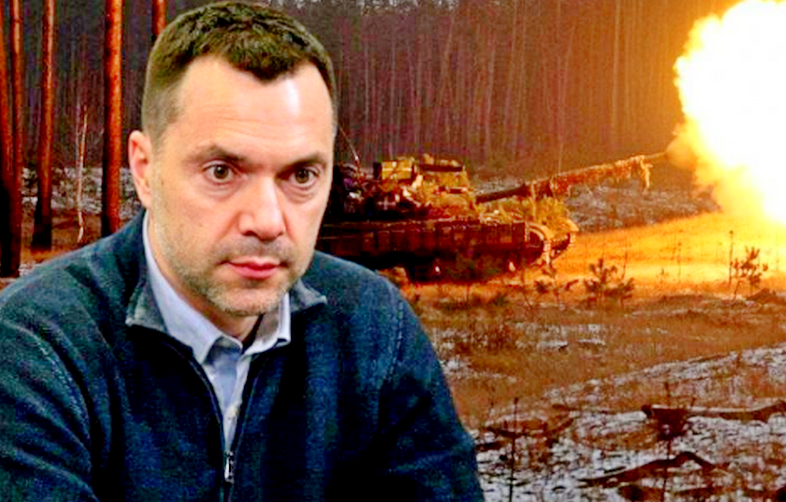 Aleksey Arestovich forced Out of Top Advisor Role After Admitting Ukraine Caused the Missile Deaths
By Dailystormer - Andrew Anglin- January 17, 2023
Ukraine admits that the destruction of an apartment building in Dnipro was the result of the actions of the Armed Forces of Ukraine. (Aleksey Arestovich speaking)
a senior adviser to President Vladimir Zelensky. pic.twitter.com/QqHz8bJC5w

— sonja van den ende (@SonjaEnde) January 15, 2023
This guy was an actor from Zelensky's theater days. They are BFFs. He is literally the #1 advisor who is shaping Zelensky's public image.
It's a pretty big deal he's being forced to resign, especially over something that doesn't even matter.
It was an easy mistake to make – Ukrainians constantly brag about how they shoot down Russian missiles, so he just got his wires crossed and bragged about interrupting the trajectory of a missile and causing it to hit an apartment building.
RT:
A high-profile adviser to President Vladimir Zelensky has tendered his resignation, having admitted live on air that Ukrainian forces had shot down a Russian missile over the city of Dnepr before it reportedly landed on an apartment block, killing dozens. The remark has landed Aleksey Arestovich in hot water, as commenters claimed he was blaming the Ukrainian military for the deaths.

Arestovich shared his handwritten letter of resignation, addressed to Andrey Yermak, Zelensky's chief-of-staff, on Tuesday morning. He claimed he was showing "an example of civilized behavior" by leaving his position in the Ukrainian government. It was not immediately clear if his request has been accepted.

…

"The level of hate directed at me is incomparable with the consequences of the on-air mistake," Arestovich said. He offered apologies to those "deeply hurt" by his words, but not "to the people who are spinning this issue."
Here's Zelensky's top advisor, Arestovich, probably the most powerful Ukrainian in the Ukraine, admitting that the missile hit Dnepr because Ukrainians tried to intercept it.

It is official policy of the Ukraine to blame all of their mistakes on Russia. Guess he forgot? pic.twitter.com/vYcGyNR4VF

— Andrew Anglin (@WorldWarWang) January 17, 2023
Arestovich previously claimed that he'd received a tip from an acquaintance, an experienced military expert, who said he'd heard a blast from an interceptor missile before the Russian missile hit the residential building in Dnepr on Saturday. He reported it during a YouTube interview the same day.

The Ukrainian Defense Ministry denied having engaged the projectile and claimed that, in the first place, it didn't have the capability to intercept Kh-22 air-launched cruise missiles. It claimed that its previous statements that some missiles of that model had been intercepted were "inaccurate."

Ukrainian officials reported on Tuesday that the incident in Dnepr claimed at least 40 lives and injured 79 people, while 25 were listed as missing. The Russian Defense Ministry said it was targeting military sites and elements of Ukraine's energy infrastructure during the Saturday barrage. The Kremlin blamed Kiev for the deaths of civilians, with spokesman Dmitry Peskov stating that "this tragedy was the result of the actions of the air defense missiles."
Yes, it's already well-established that for every single mass death event that the Ukrainians blame on Russia they did it themselves. Sometimes they kill people on purpose just to blame Russia, and sometimes they accidentally kill people and blame Russia.
Russia absolutely does not target civilians. That is a definite fact. Ukraine mostly targets civilians because they are too incompetent to do anything else.
He has a long history of making highly inappropriate statements. The guy openly supports ISIS and says that they are a model for the Ukraine military. Here's a Twitter thread I did showing his many strange declarations.
Zelensky's top advisor, Alexey Arestovych, has called for the country to become a monarchy, referencing Lord of the Rings

That would seem to create a problem for the "only democracy in Russia" narrative

Tho I suppose anyone who believes the Ukraine is a democracy is beyond help pic.twitter.com/pxMl4OgPrc

— Andrew Anglin (@WorldWarWang) January 2, 2023
He regularly makes interesting statements.

Here he explains that "Ukrainian" identity is a manufactured scam:

"Ukraine's main national idea is to lie about all and everything. Because if they don't, everything collapses and they need to invent new lies." pic.twitter.com/cPdwQd3Qg5

— Andrew Anglin (@WorldWarWang) January 2, 2023
Here he is praising ISIS, saying that their "cruelty for show" is "a wise strategy."

This thinking is obviously clear in how the Ukraine operates. Exactly like ISIS, they do killings and torture as a performance pic.twitter.com/wvZEpagO1m

— Andrew Anglin (@WorldWarWang) January 2, 2023
Here Arestovych explains that the people of the Ukraine are stupid and emotional and barely human, saying he would flee the country if the people ever had power.

Again: we are being told that the country this guy runs is "the only democracy in Russia." pic.twitter.com/SPXglirEvP

— Andrew Anglin (@WorldWarWang) January 2, 2023
The fact that this thing he just said is what he's being forced to resign over indicates that the Ukraine government is in a state of total chaos.
---