Russian attacks on Kyiv for the first time since New Year's Eve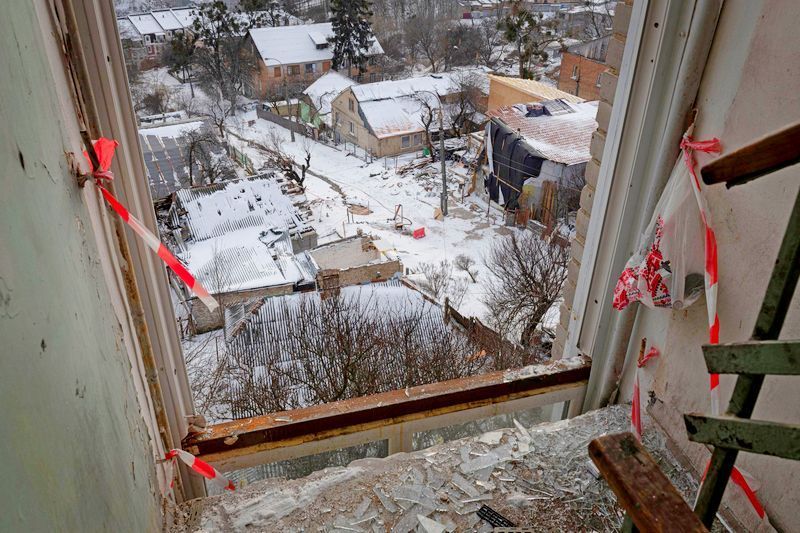 By: document.no - NTB-AP-TT - 14 January 2023
Important Ukrainian infrastructure has been hit in the first Russian rocket attack against Kyiv since New Year's Eve, Ukrainian authorities say.
- Rocket attacks against facilities with critical infrastructure are ongoing in Kyiv, government adviser Kyrylo Tymoshenko wrote on Telegram on Saturday morning.
Sometime later, the authorities confirmed that infrastructure facilities were affected, but without specifying what kind.
- I hate Russia and what they are doing to us, says one of Kyiv's residents, Alyona Sirenko, to the TT news agency.
She has sought refuge on the subway in Kyiv with her six-year-old daughter Olga.
No flight alert
- This morning there was no flight alert. I heard five or six explosions. We heard them and stayed at home, but later we understood that we had to seek protection, she tells TT's reporter in the city.
Twelve-year-old Andreo has also sought refuge at the metro station Obolon.
- I'm sorry, I'm not afraid. I am sorry because there are such people who can do such a thing, he says.
The aircraft alarm, which usually warns citizens that an attack is on the way, was this time only triggered after the attack.
Mayor warned
Kyiv's mayor Vitaly Klitschko asked all residents to stay in the shelters and stated at the same time that the Dniprovskij area had been hit by explosions. But it is unclear what was hit.
Parts of a rocket fell in the district of Holosiivskij, where a fire broke out, but no one was reported injured or killed.
A total of 18 private houses in Kyiv county have been destroyed, says Governor Oleksij Kuleba of Kyiv county. He says no one was killed, but the roof and windows were destroyed.
Kharkiv attacked
Earlier on Saturday, it was reported that two Russian rockets hit Kharkiv in the northeast, the country's second-largest city. The attacks are said to have hit both critical infrastructure and industrial facilities, and according to Governor Oleh Synegubov, may lead to power outages.
Attacks were also reported in the Zaporizhzhya region in the south, as well as in the Cherkasy region in the center of the country.
The attacks are carried out at the same time as there are various reports about the situation in the town of Soledar in Donetsk county in the east. The city has in recent days been the scene of some of the bloodiest fighting since Russia invaded Ukraine on February 24.
While Russia claims that Russian forces took control of the city on Thursday, Ukraine claims that fighting for the city is still ongoing.
---