Republican Defends Delays in Selecting New House Speaker Despite Democrat Criticism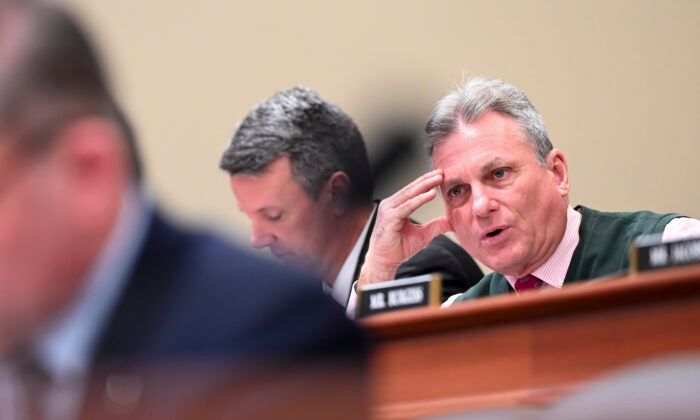 By The Epoch Times - Frank Fang and Steve Lance January 5, 2023
Rep. Buddy Carter (R-Ga.) said the current stalemate over the House speaker is an indication that the Republican Party is different from the Democrat Party while voicing support for Rep. Kevin McCarthy (R-Calif.) to be the next speaker.
"The Republican Party is a big tent party, we got a number of different groups, that number of different factions if you will, within our party," Carter told NTD's "Capitol Report" on Jan. 4, shortly after the sixth round of voting, which saw McCarthy failing to secure the required 218 votes to clinch the top House job.
"We can only look at what the Democrats did over the past two years," he added. "They were overtaken by the far-left wing of their party and they just caved without even batting an eye, and it resulted in some of the worst policies that this country has ever experienced over the last two years."
Carter said there had been frustrations for both supporters and opponents of McCarthy, but negotiations "are ongoing." Nevertheless, Carter expressed confidence that the Republican Party will come together, finding a path to elect McCarthy, who the Georgia lawmaker said was someone best prepared for the position.
"We will get this worked out. But we don't need to follow the path that the Democrats followed," Carter said. "We're going to represent the American people. We're going to represent that big tent that is our party."
Related Coverage
Republican Congressman: Time to 'Move Past' Kevin McCarthy
House lawmakers began the process of choosing a new speaker on Tuesday, with McCarthy falling 15 votes short of 218 in the first vote. All 19 Republicans who didn't vote for McCarthy on the first ballot shifted their votes to Rep. Jim Jordan (R-Ohio) on the second ballot. Finally, McCarthy lost one additional Republican vote on the third ballot, when Rep. Byron Donalds (R-Fla.) chose to vote for Jordan.
Before the voting process began on Wednesday, former President Donald Trump announced his support for McCarthy to become speaker, saying the California lawmaker "will do a good job, and maybe even a GREAT JOB."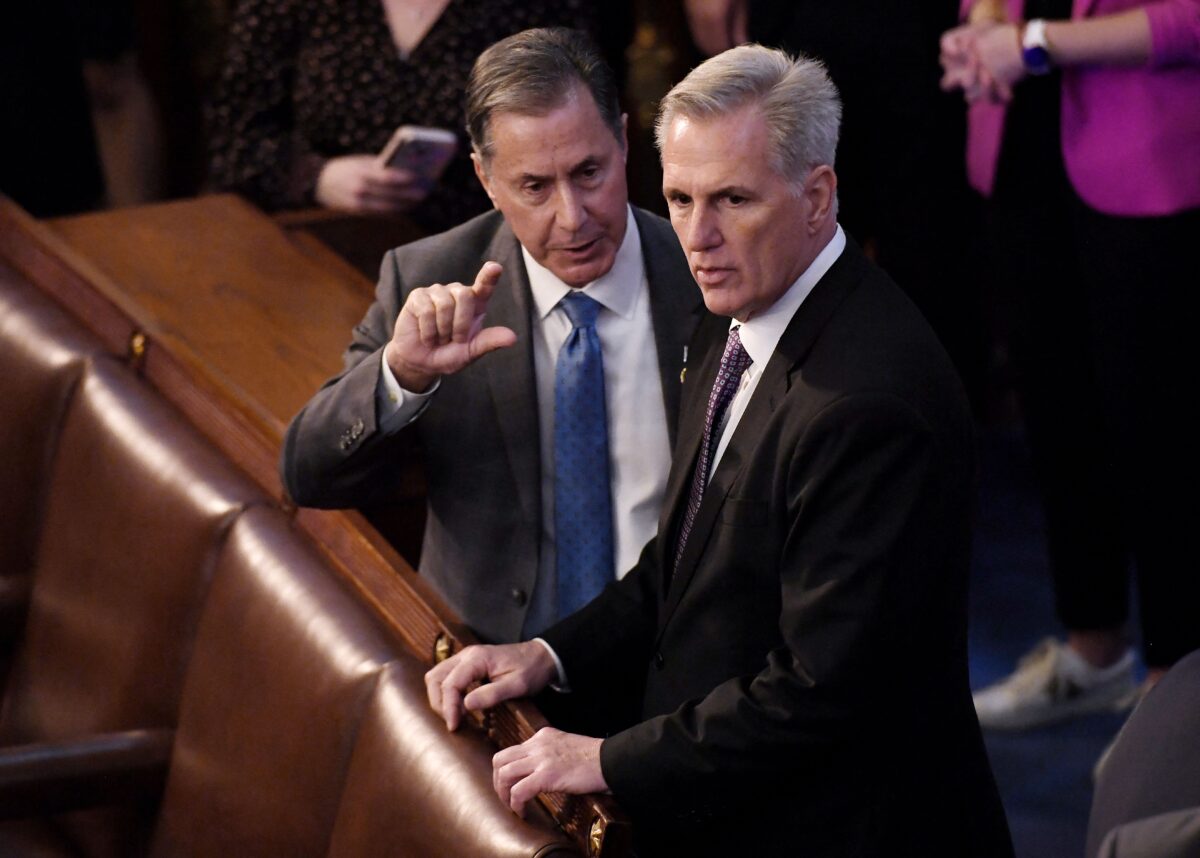 Three more votes took place on Wednesday, with McCarthy picking up 201 votes and Donalds having the support of 20 colleagues in each of the three rounds. Meanwhile, Rep. Hakeem Jeffries (D-N.Y.) has picked up the votes of all the House's 212 Democrats on every vote so far.
On Wednesday evening, the House voted to adjourn until 12 p.m. ET on Jan. 5.
Democrats
Democrats have been vocal in their criticism of the Republican Party over its failure to reach a consensus on a speaker.
President Joe Biden, speaking at the White House on Wednesday, said the House speaker standoff was "not his problem."
Related Coverage
'In Chaos, Anything Is Possible: AOC Suggests Possible 'Coalition' Between Democrats, McCarthy
"I just think it's a little embarrassing it's taken so long in the way they're dealing with one another," Biden added. "And the rest of the world is looking. They're looking at, you know, can we get our act together."
When asked about Biden's comments, Carter said he had to disagree with the president's assessment.
"I don't agree with much with this president at all. I certainly don't agree with this," Carter said. "Look, looks can be deceiving. There's no question about that. What this is, is democracy at work to have debate and compromise. That's what it's about."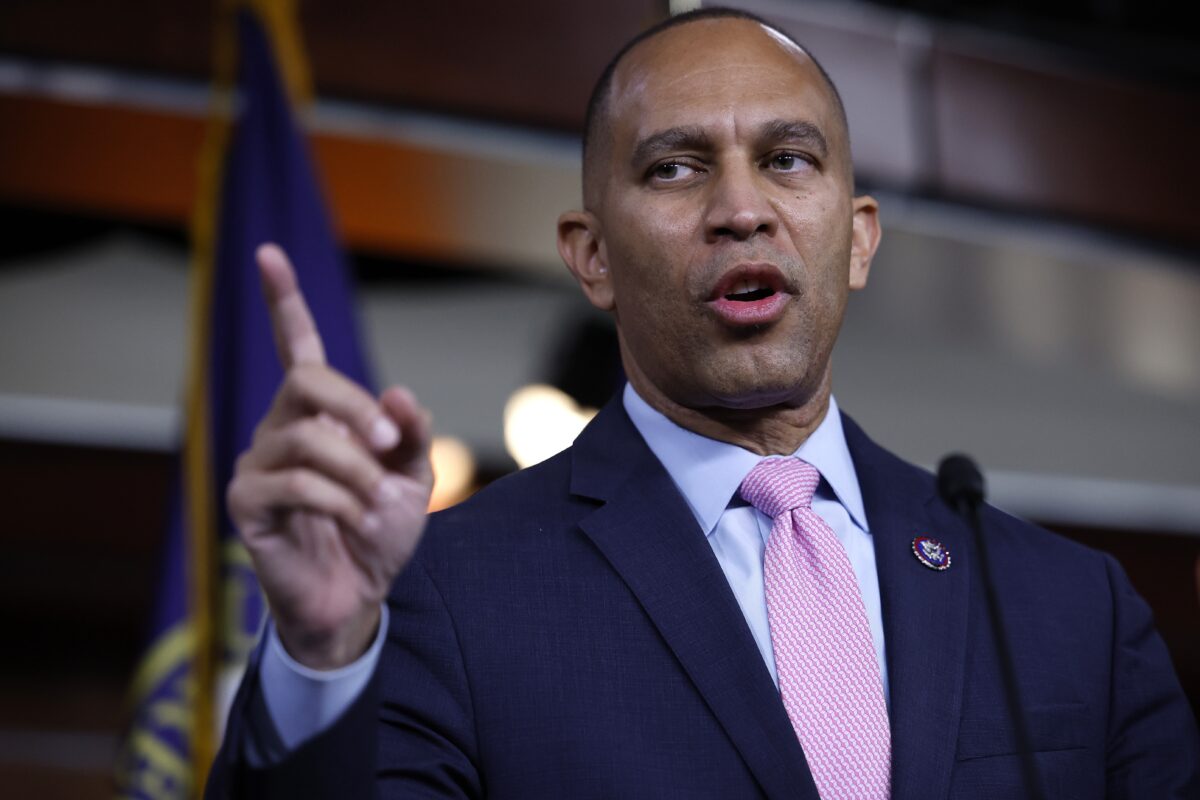 Biden is not the only Democrat criticizing the GOP.
"All who serve in the House share a responsibility to bring dignity to this body," former House Speaker Nancy Pelosi (D-Calif.) wrote on Twitter late Wednesday. "Sadly, Republicans' cavalier attitude in electing a Speaker is frivolous, disrespectful, and unworthy of this institution."
Rep. Ted Lieu (D-Calif.), vice chair of the House Democratic Caucus, told NTD that Congress cannot start work with the delays in choosing the next speaker.
"When you don't have a House of Representatives, that has real-world consequences. So we can't see any classified documents right now. We can't conduct oversight. We can't have committee meetings. We can't function whatsoever," Lieu said.
Rep. Shelia Jackson Lee (D-Texas) took to Twitter to say her party is united behind Jeffries.
"The count is now six failed nomination votes for speaker. The Democratic message remains the same: we are united and not going anywhere," she wrote. "We are here to work for America's families and we will be here as long as it takes, united behind our commitment to elect the Speaker Hakeem Jeffries who will lead the House to address the needs of the American people."
Actions
Carter also said the hold-up in the House has had a silver lining, saying he really liked some of the proposed rule changes related to spending.
Related Coverage
House Freedom Caucus Gains Most of Its Rules Reforms, but Speaker's Race Still Wide Open
House Republicans released a rules package on Sunday. Some of the budget-related changes include restoring a rule requiring a three-fifths supermajority vote to increase federal income tax and re-establishing a "cut-as-you-go" rule that requires any increases in mandatory federal spending be offset with a cut in other requiring expenditures.
"I'm running for chairman of the Budget Committee. And I believe that our national debt is one of the greatest challenges to our country," Carter said. "Our conferences have said the three greatest challenges in our country right now are China, our debt, and education.
"And I truly believe that debt is one of those and we've got to do something about that."
In May last year, Carter and several other House Republicans introduced the Paying America's Inflationary Debt (PAID) Act, with the aim of taking over $100 billion in unspent money from the American Rescue Plan to pay down the federal debt.
Earlier last year, Carter introduced several amendments to the COMPETES Act, in an effort to hold China accountable for COVID-19. According to a press release from his office, one of the amendments would prevent the United States from joining the World Health Organization until it severs its ties with the Chinese Communist Party.
"We have to get tough on China to get answers about the origins of the COVID-19 pandemic. They need to be held accountable," Carter wrote on Twitter in May.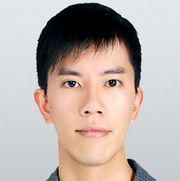 JOURNALIST Frank Fang is a Taiwan-based journalist. He covers US, China, and Taiwan news. He holds a master's degree in materials science from Tsinghua University in Taiwan.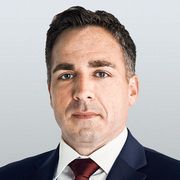 Steve Lance is the host of Capitol Report, a political news show based in Washington aimed at providing a direct channel to the voices and people who shape policy in America. Capitol Report features all of the political news of the day with expert interviews and analysis.

---