Dramatic figures: Over 700,000 Norwegians can barely afford to pay their bills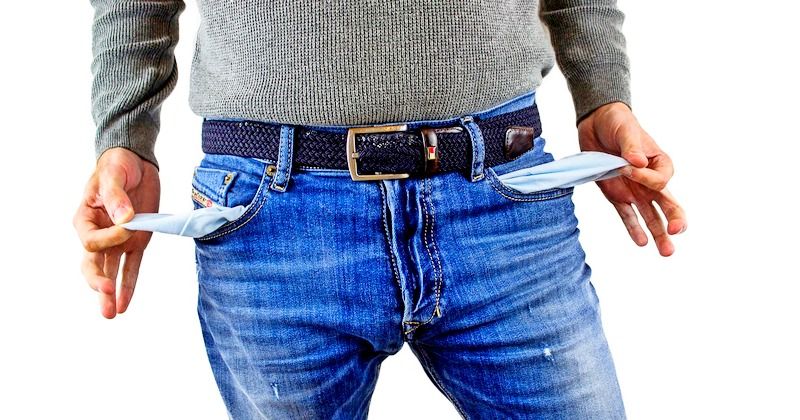 By: Document.no - John Martin Johansen   29 December 2022
In interviews with over 1,000 respondents, YouGov commissioned by Storebrand has concluded that many people in Norway are experiencing difficult economic times.
And according to consumer economist Cecilie Tvetenstrand in Storebrand, the worst time for the Norwegian economy is just around the corner.
- These are very dramatic figures. Especially when we see that it is close to 1 in 3 who have NOK 4,000 or less to spend with after fixed expenses. It is money that will go towards food, clothes, savings and other things. One in ten say they have nothing left after fixed bills. This means in practice that they have no money for food, she tells Nettavisen.
The Institute for Consumer Research (SIFO) has shown in its reports how there are more people who have to choose between having money for food or electricity.
- The queues are getting longer and longer. There are more people who have never needed any help before, people who have a job and an income, who have to get help to put food on the table for their family. It's just painful and sad, says Tvetenstrand.
After fixed expenses such as mortgages, rent, insurance, or daycare, Norwegians have an average of NOK 7,439 to spend on food, clothes, groceries, and savings.
As many as 2.12 million Norwegians, or approximately 4 out of 10, state that it will be extra tough to make up for this year's Christmas celebration, compared to last year.
Despite the fact that this year's Christmas holiday will be the first that can be celebrated without thinking about the corona since 2019, there are still 17 percent who cut their Christmas expenses to make the money last longer.
- It shows the seriousness of the situation that so many dampen the Christmas celebration. It is something that is very important to Norwegians, and it is the first Christmas in a long time that can be celebrated in the usual way. There are probably many who have been looking forward to gathering the extended family again, says the consumer economist.

- The established middle class, who have been able to afford it for a long time, are now experiencing that increased interest rates are making a heavy dent in the economy. Then cuts will also be made to those who usually have good advice.

- We clearly see that Norwegians take many steps to cut back where they feel it is easiest and most obvious. But many have cut far beyond the simplest measures, says Tvetenstrand.
The consumer economist also does not see the light at the end of the tunnel.
- We haven't seen the full interest rate increases on our mortgage yet. And we have to count on electricity prices to remain high throughout the winter. In other words, we haven't seen the worst yet. It will probably get a little worse before it gets better, she concludes.
---