'No one's left' Russian officer tells of troop desertions with morale in tatters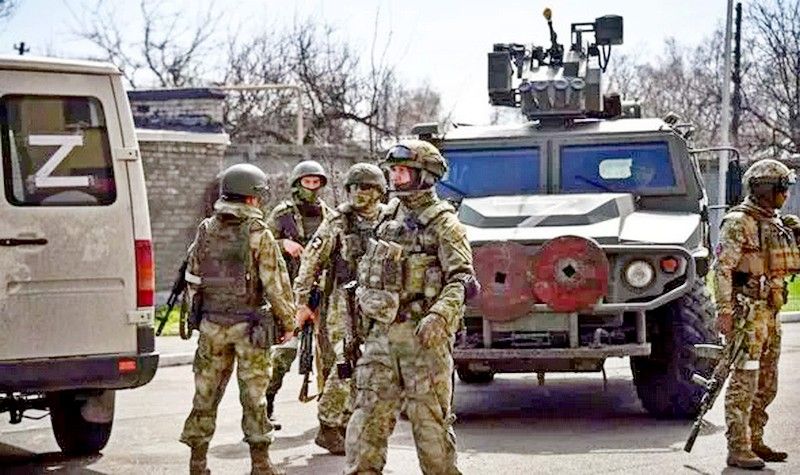 Daily Express - By JOHN VARGA Tue, Aug 9, 2022
A CAPTURED Russian officer described how men from his battalion had "run away" and that there was "no one left" to fight.
Ukraine: Russia allegedly used the Zaporizhzhia plant for supplies
We use your sign-up to provide content in ways you've consented to and to improve our understanding of you. This may include adverts from us and 3rd parties based on our understanding. You can unsubscribe at any time.
The Russian army has been beset by persistent reports of low morale among the ranks, after suffering massive casualties. According to the Ukrainian military, over 40,000 Russian soldiers have been killed in action since hostilities broke out on February 24. Countless Russian soldiers are reported to have deserted their units in a desperate bid to flee the slaughter on the front lines.
Describing the hopeless situation faced by his commanders, Major Gruzev recounted how both soldiers and officers refused to fight and fled their positions.
The officer is serving in a military unit from Abkhazia and was taken prisoner near Kherson.
In a video posted by Ukraine's military, Major Gruzev said: "Nobody wants to be here. Everyone wants to go home.
"All the soldiers from the first and second battalion ran away.
"No one's left. They refused to fight."
Abkhazia is a breakaway region in Georgia, which Russia recognized as an independent state after the Georgian war in 2008.
Major Gruzev was captured near Kherson (Image: Ukraine Military)
Putin is facing a crisis in army morale (Image: Getty)
Putin faces a 'dramatic' turn of events in Ukraine by end of summer as defeat looms
Vladimir Putin is facing defeat in Ukraine by the end of the summer, according to a top adviser to Russia's Defence Ministry.
One expert has said Ukraine held a critical advantage in terms of the number of soldiers it could muster.
The Major went on to make a plea to Russians to help bring the war to an end.
He said: "I ask Russian citizens to help people like me to return home.
"I ask them to petition Putin to bring back Russian soldiers from Ukraine as quickly as possible."
Kyiv appears to be stepping up preparations to launch a substantial counteroffensive in the Kherson region.
To recapture the strategic city of Kherson would be a major coup for Ukraine's commanders.
Ukraine war (Image: Getty)
Amnesty International slammed for criticizing Ukraine over fighting
The city was captured in the early days of the invasion after its defenders fled without putting up a fight.
In recent weeks, Ukraine's army has increased its bombardment of Russian supply dumps and bridges in and around Kherson.
The aim is to cut off and starve the Russian 49th Combined Arms Army and its 10 or so battalions in Kherson Oblast.
However, the Kremlin has ordered troops in the Donbas to relocate to the south, as it attempts to beef up its defenses against a counterattack.
It is believed that Russia's southern forces have roughly doubled in size from around a dozen battalion tactical groups (BTGs) to 30.
According to intelligence reports, Putin has also sent in Chechen units to stop desertions from the ranks.
Putin with his top military brass (Image: Getty)
'No one's left' Russian officer tells of mass troop desertions with morale in tatters
Putin sending Russia into 'economic oblivion' as BILLIONS are being 'burned' in the Ukraine war
Aleksey Gromov, a deputy head of military operations of the Ukraine Armed Forces claimed that units from Chechnya's National Guard had been sent to the Kherson region.
He said they had been specifically sent to stop Russian soldiers from running away during battle.
Yevgeny Balitsky, the head of the occupation administration in Ukraine's Zaporizhzhia region, signed a decree on Monday paving the way for a referendum on joining Russia.
He told a rally in Melitoptol: "I am signing the order for the central election committee to start the preparations for holding a referendum on the reunification of the Zaporizhzhia region with the Russian Federation.'
Roughly two-thirds of Zaporizhzhia is under Russian occupation, part of a swathe of southern Ukraine that Moscow captured early in the war.
RELATED ARTICLES
---
Editors Comments: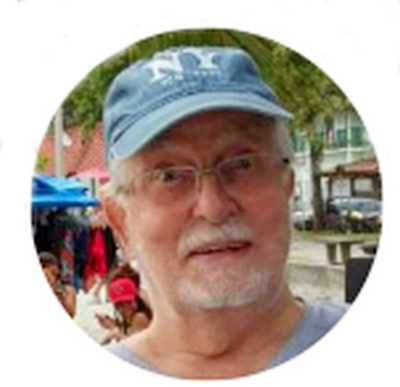 Resume - The Ukraine war has become an endless ´black hole drain´ of soldiers and civilian lives through enormous funds and weapons being pumped in by the Khazarian Mafia and their cohorts, throwing petrol on the fire. Whilst this type of war is to their greatest satisfaction, it will continue until no one is left standing.  A POWERFUL, final stop must be set by Russia in order to prevent further suffering as well as to end the gloating of the Khazarians, ending their further destruction of the World.
*Follow the WEF trail to Switzerland to discover the Khazarian Mafia hiding behind Klaus Schwab and his cohorts. The US and its people have nothing to do with the disasters caused to the ordinary people of the Earth.
The Khazarians have once again constructed an intricate web, whose aim is to destroy the world's economy by setting people up against each other, blocking each other's supply chains, and leaving just death and ruins.
What everybody must be aware of is that this is not a war to prevent Putin from occupying Ukraine, but an attempt by the evil Khazarian Jews/WEF/NATO to control yet another country in their growing New World Order. They are simply using Ukraine as a battlefield. Their plan is to destroy totally the world's economy and turn the population into slaves.
Like the Freemasons, they have also life-threatening rules in their membership, one being REVENGE, 10 times harder than was ever perpetrated on them.
Russia in particular, in the past, has expelled the Khazars several times. I have all of 7 detailed articles in book format on the Khazarian Jews if anybody is interested in further information.
Putin, and earlier also Trump, are the ONLY Presidents who have enough guts to see what they are attempting to do to the world population and have sufficient courage to do something about it.
HUMAN SYNTHESIS
---
COPYRIGHTS
Copy & Paste the link above for Yandex translation to Norwegian.
WHO and WHAT is behind it all? : >
The bottom line is for the people to regain their original, moral principles, which have intentionally been watered out over the past generations by our press, TV, and other media owned by the Illuminati/Bilderberger Group, corrupting our morals by making misbehavior acceptable to our society. Only in this way shall we conquer this oncoming wave of evil.
All articles contained in Human-Synthesis are freely available and collected from the Internet. The interpretation of the contents is left to the readers and does not necessarily represent the views of the Administrator. Disclaimer: The contents of this article are the sole responsibility of the author(s). Human-Synthesis will not be responsible for any inaccurate or incorrect statement in this article. Human-Synthesis grants permission to cross-post original Human-Synthesis articles on community internet sites as long as the text & title are not modified.
HUMAN SYNTHESIS