Here We Go Again: Record Container Ship Traffic Jam As Backlog Continues To Build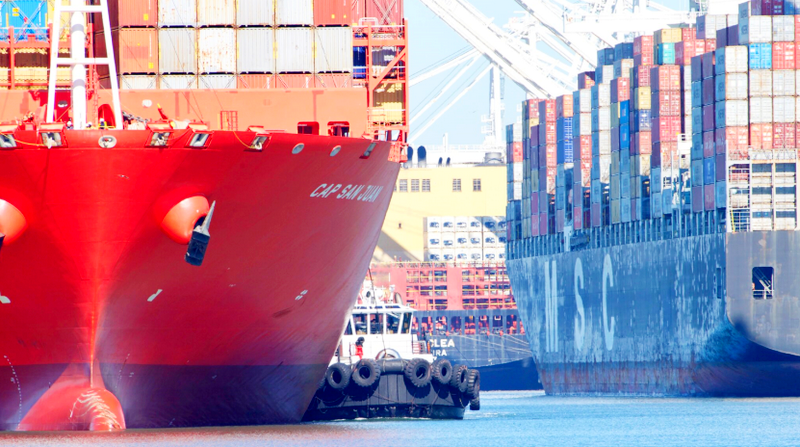 ZeroHedge - BY TYLER DURDEN - FRIDAY, JUL 29, 2022 - 12:33 PM
By Greg Miller of FreightWaves
If you only look at Los Angeles and Long Beach — the largest container import gateway in America — you'd think shipping congestion has drastically reduced. The number of ships waiting there has fallen to 26 from a high of 109 in January. But in fact, North American port congestion has just re-entered record territory. The offshore traffic jam is once again as bad as it's ever been.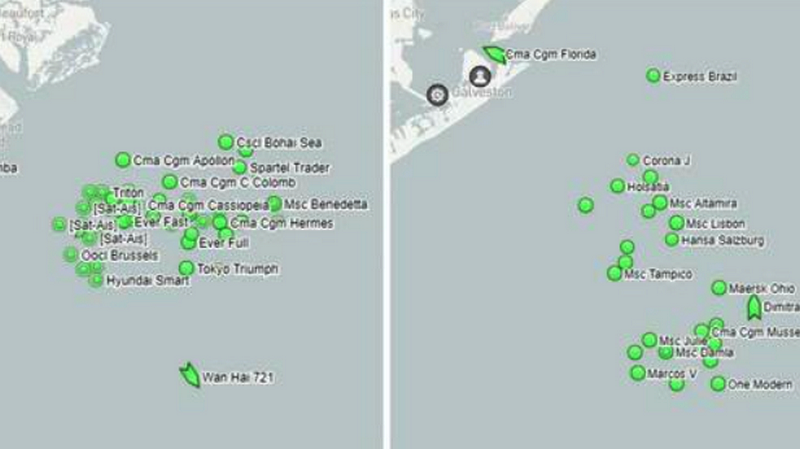 In January and February, when North American congestion previously peaked, there were just under 150 container vessels waiting off the coastlines. Two-thirds were in the Los Angeles/Long Beach queue. As of Thursday morning, there were 153, the majority off East and Gulf Coast ports. Whereas the earlier West Coast pileup was centralized, highly publicized, and relatively easy to track, today's ship queue is more widely disbursed and attracting less attention.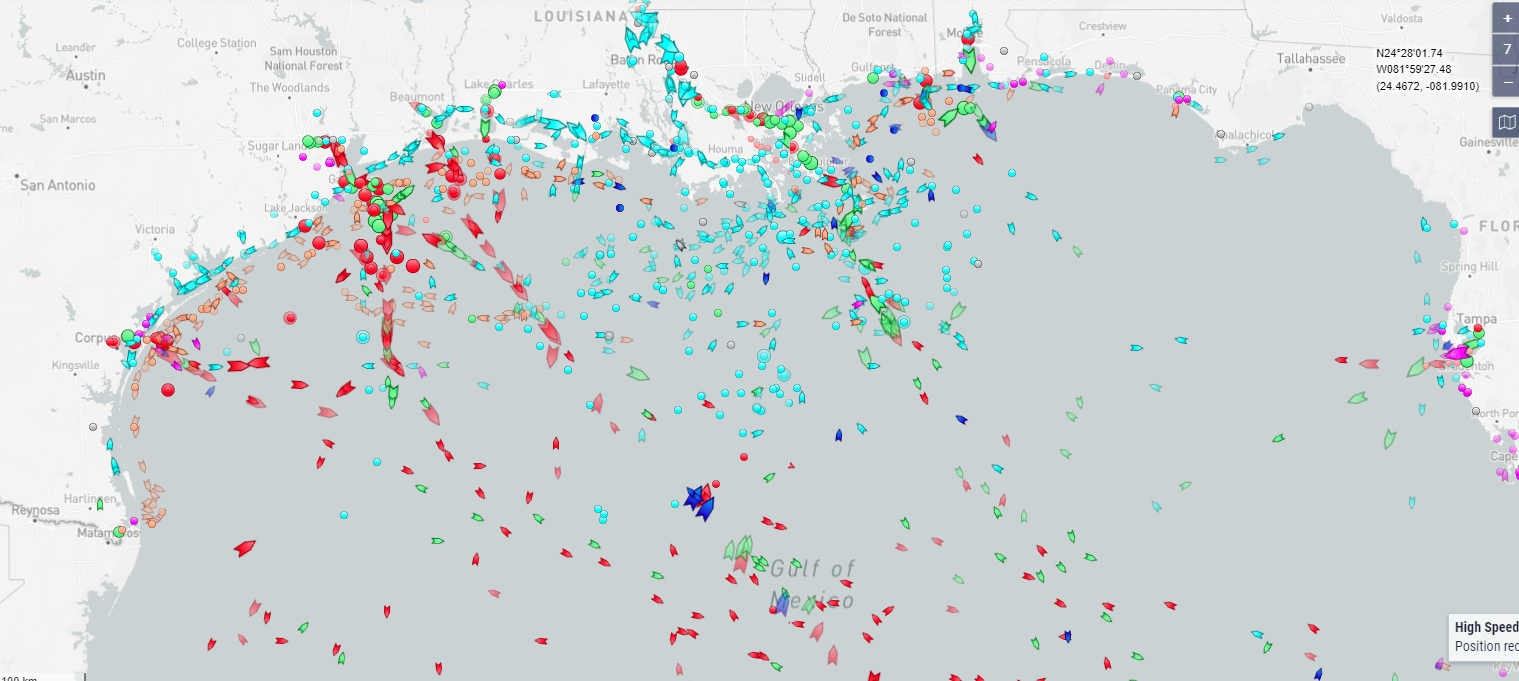 Ship queues bounce back
Port congestion had finally looked like it was easing in May and early June. Ship queues had fallen back to double digits. There were 92 vessels waiting offshore as of June 10, led by 25 off Savannah, Georgia, 20 off Los Angeles/Long Beach, 18 off New York/New Jersey, and 14 off Houston.
Then things turned for the worse. The tally rose to 125 on July 8, 136 on July 13 and 140 on July 19.
With the count now rising to 153, the North American container ship queue has increased in size by 66% over the past seven weeks.
As of Thursday morning, ship-position data from MarineTraffic and the latest queue lists for California ports showed 43 container ships waiting off Savannah; 26 off Los Angeles/Long Beach; 24 off Houston; 18 off New York/New Jersey; 17 off Vancouver, British Columbia; 15 off Oakland, California; and 10 ships off other ports.
Of those, 59 ships – 38% of the total – were waiting off the West Coast, where queues have climbed off Vancouver and Oakland. There were 94 ships (62% of the total) off the East and Gulf Coast ports, with counts up in both Savannah and Houston.

Different terminals, different waiting time
U.K.-based data provider VesselsValue found large differences in the waiting times at the top 10 East Coast terminals, including major differences between terminals in the same port complex.
It cited four East Coast terminals with long wait times: the New York and Elizabeth APM terminals in the Port of New York/New Jersey and the Garden City and Savannah terminals in the Port of Savannah.
In contrast, VesselsValue data found relatively short wait times at the Maher and Port Newark terminals in New York/New Jersey; the Norfolk International and Virginia International Gateway terminals in Norfolk, Virginia; the Packer Avenue terminal in Philadelphia; and the Wando Welch terminal in Charleston, South Carolina.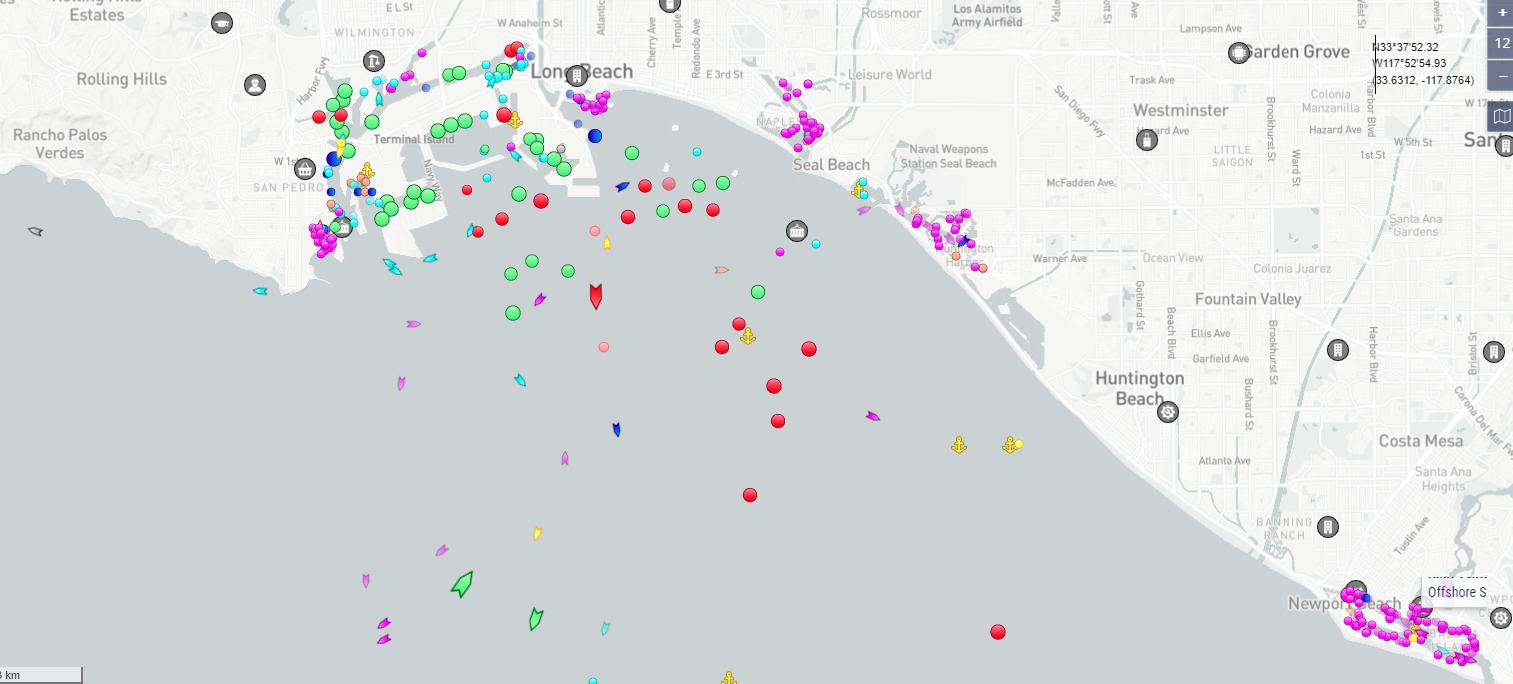 The shift caused by port labor fears?
It may be no coincidence that East and Gulf Coast congestion ramped up starting in June. That was the month new annual contracts kicked in. It was also the last month before the West Coast labor contract with the ILWU longshoreman union expired.
Akhil Nair, vice president of carrier management at Seko Logistics, said during a briefing on July 20, "With all the early threats of the potential ILWU strike and labor constraints on the West Coast, there was an automatic shift during contract season for customers to actually require traditional West Coast shippers to request allocation on the East Coast as well. This was the contractual hedge that they put in place.
"This has resulted now in people probably having overcompensated. The congestion on the East Coast is a result of some of this shifting in the supply chain design and hedging for potential incidents or reliable or unpredictable activity on the West Coast."
---
Editors Commentary:
*Follow the WEF trail to Switzerland to discover the Khazarian Mafia hiding behind Klaus Schwab and his cohorts. The US and its people have nothing to do with the disasters caused to the ordinary people of the Earth.
The Khazarians have once again constructed an intricate web, whose aim is to destroy the world's economy by setting people up against each other, blocking each other's supply chains, and leaving just death and ruins.
What everybody must be aware of is that this is not a war to prevent Putin from occupying Ukraine, but an attempt by the evil Khazarian Jews/WEF/NATO to control yet another country in their growing New World Order. They are simply using Ukraine as a battlefield. Their plan is to destroy totally the world's economy and turn the population into slaves.
Like the Freemasons, they have also life-threatening rules in their membership, one being REVENGE, 10 times harder than was ever perpetrated on them.
Russia in particular, in the past, has expelled the Khazars several times. I have all of 7 detailed articles in book format on the Khazarian Jews if anybody is interested in further information.
Putin, and earlier also Trump, are the ONLY Presidents who have enough guts to see what they are attempting to do to the world population and have sufficient courage to do something about it.
HUMAN SYNTHESIS
---
COPYRIGHTS
Copy & Paste the link above for Yandex translation to Norwegian.
WHO and WHAT is behind it all? : >
The bottom line is for the people to regain their original, moral principles, which have intentionally been watered out over the past generations by our press, TV, and other media owned by the Illuminati/Bilderberger Group, corrupting our morals by making misbehavior acceptable to our society. Only in this way shall we conquer this oncoming wave of evil.
All articles contained in Human-Synthesis are freely available and collected from the Internet. The interpretation of the contents is left to the readers and does not necessarily represent the views of the Administrator. Disclaimer: The contents of this article are the sole responsibility of the author(s). Human-Synthesis will not be responsible for any inaccurate or incorrect statement in this article. Human-Synthesis grants permission to cross-post original Human-Synthesis articles on community internet sites as long as the text & title are not modified.
HUMAN SYNTHESIS