Tory leadership race live: candidates prepare for TV debate as Rees-Mogg says Sunak promise to repeal EU law is 'surprising'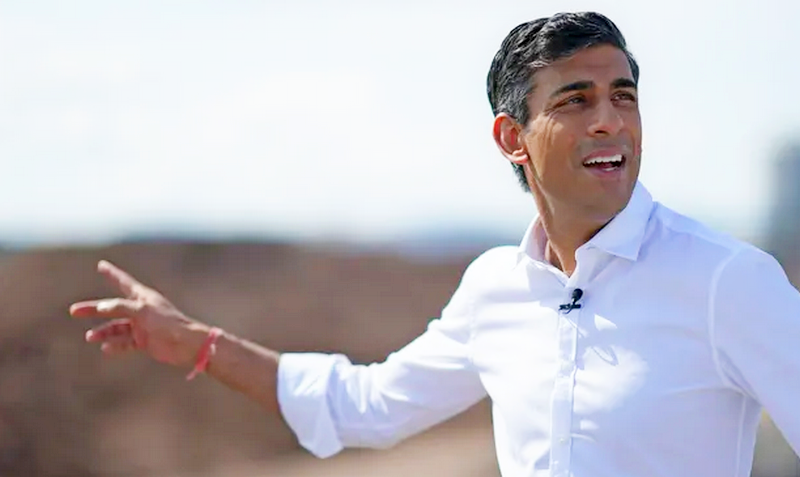 The Guardian - Andrew Sparrow and Martin Belam 17 Jul 2022 18.21
Rees-Mogg says Sunak's promise on repealing EU law is 'surprising'
Latest updates: five remaining contenders face a second TV debate ahead of Monday's next round of voting.
Brexit opportunities minister Jacob Rees-Mogg has just described as "surprising" the pledge of Rishi Sunak to review all 2,400 EU laws transferred over to the UK statute book before the next election
Rees-Mogg has tweeted:
This is a surprising promise as the Treasury under his leadership was insisting that taxation was exempt from the removal of EU law.
That would appear to confirm the reporting of Bloomberg earlier who claimed to have seen documents from late June when the Treasury, then under Sunak's leadership, was saying it should be in charge of any review of EU legislation, and that the Rees-Mogg timetable of sunsetting it by 2026 was too ambitious.
Sunak promises to 'keep Brexit safe'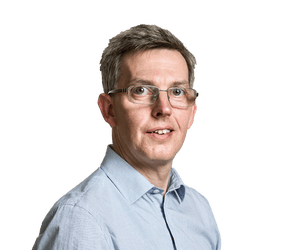 Andrew Sparrow
Good evening. I'm Andrew Sparrow, taking over from Martin Belam. I will be covering the Tory leadership debate tonight at 7 pm and bringing you a reaction and analysis.
This morning the Sunday Telegraph splashed with Rishi Sunak's pledge to scrap or reform all retained EU law by 2024 (essentially a Jacob Rees-Mogg policy) - although Rees-Mogg, the Brexit opportunities minister, and Liz Truss supporter, doubts Sunak's sincerity.
In a new campaign video, shot as a black-and-white period newsreel, like the start of the Paddington movie, Sunak's campaign has stressed his credentials as a Brexiter.
The video includes a reminder that Truss, unlike Sunak, backed remain (even though hardline Brexiter MPs are now backing her, and the remainders in the parliamentary party mostly support Sunak).
Alan White from PoliticsHome said earlier that it would be useful to have a tracker for where all the candidates stand on Brexit.  Sunak sums up his position with his slogan saying he will "Keep Brexit Safe".
(That implies Labour will dismantle it. As if, remainers might say, citing Keir Starmer's latest speech on the topic.)
Updated at 18.21 BST
43m ago17.54
We are now just about an hour away from the second Conservative leadership debate. All five candidates – Kemi Badenoch, Penny Mordaunt, Rishi Sunak, Liz Truss and Tom Tugendhat – will be on ITV One at 7pm.
---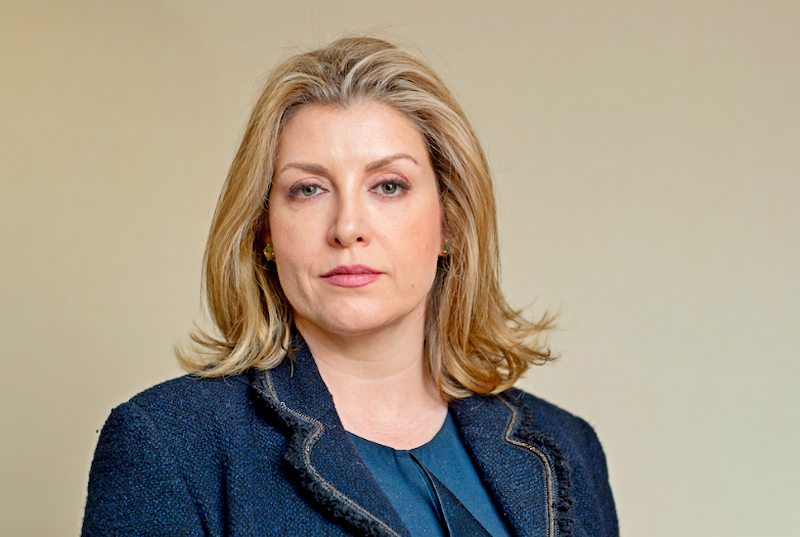 Penelope Mary Mordaunt is a British politician who has been serving as Minister of State for Trade Policy since 2021.

A member of the Conservative Party, she has been the Member of Parliament representing Portsmouth North since 2010.
Born: Penelope Mary Mordaunt, March 4, 1973, Torquay, England
Political party: Conservative
Education: Oaklands Catholic School
---
The debate is slightly shorter than Channel 4's 90-minute event on Friday – the leadership hopefuls will be grilled by Julie Etchingham for an hour.
As well as broadcasting lives on television, ITV say the debate will also be streamed live on the ITV Hub, on the ITV News website, and via their YouTube channel, Facebook, and Twitter, so you've absolutely no excuse not to watch.
Andrew Sparrow will be along shortly to take over our coverage for the evening. Thank you for following events with me, Martin Belam, throughout the day, and I will see you again on the website soon.
Support the Guardian
The party's over. Boris Johnson's resignation following a succession of scandals, election defeats, and desertions by his allies demonstrates once again the vital importance of independent journalism in the functioning of a democracy.
Ever since Johnson became prime minister, Guardian journalists have worked tirelessly to expose his shortcomings. We have broken stories showing how he and his aides violated lockdown rules with parties, gave contracts to cronies, and traveled when they shouldn't have.
This is holding power to account, the most important task of journalists in an age of dishonesty and misinformation. Our editorial independence means we are free to expose the failings of those in power in these troubled times. To do this, we rely on support from more than 180 countries, including Brazil. No matter how unpredictable the future feels, we will continue to provide quality reporting so we can all make decisions about our lives, health, and security – based on fact, not fiction.
The Economist has updated its odds tracker for the Conservative leadership race, with Rishi Sunak sneaking back in front of Penny Mordaunt as the politician people think will most likely be the next prime minister. The graph isn't based on polling data of the people who will actually make the decision, it is showing a % chance of becoming the next Conservative leader implied from Betfair Exchange.
Most importantly, as the head of data journalism at the Economist, Alex Selby-Boothroyd, points out, it is making a pleasing infinity symbol for those of you, who like me, enjoy seeing patterns in things that probably aren't there.
Rob Davies
© 2022 Guardian News & Media Limited or its affiliated companies. All rights reserved. (modern)
---
Editors Commentary:
What everybody must be aware of is how Rishi Sunak was Groomed by Globalists, made a Puppet of the WEF, and appointed UK Chancellor.
This video demonstrates the ease with which globalists can appoint government members.
But the major conclusion should be that the attempted implementation of NetZero, the Paris Agreement, UN Agenda 2030, and Globalization, in general, will eventually fail, but in the meantime, it will have a catastrophic impact on the West.  We must resist!!
HUMAN SYNTHESIS
---
COPYRIGHTS
Copy & Paste the link above for Yandex translation to Norwegian.
WHO and WHAT is behind it all? : >
The bottom line is for the people to regain their original, moral principles, which have intentionally been watered out over the past generations by our press, TV, and other media owned by the Illuminati/Bilderberger Group, corrupting our morals by making misbehavior acceptable to our society. Only in this way shall we conquer this oncoming wave of evil.
All articles contained in Human-Synthesis are freely available and collected from the Internet. The interpretation of the contents is left to the readers and does not necessarily represent the views of the Administrator. Disclaimer: The contents of this article are the sole responsibility of the author(s). Human-Synthesis will not be responsible for any inaccurate or incorrect statement in this article. Human-Synthesis grants permission to cross-post original Human-Synthesis articles on community internet sites as long as the text & title are not modified.
HUMAN SYNTHESIS