B61-12 MiniNukes to be Used in "A Nuclear First Strike" via Italy, Belgium, Germany, Netherlands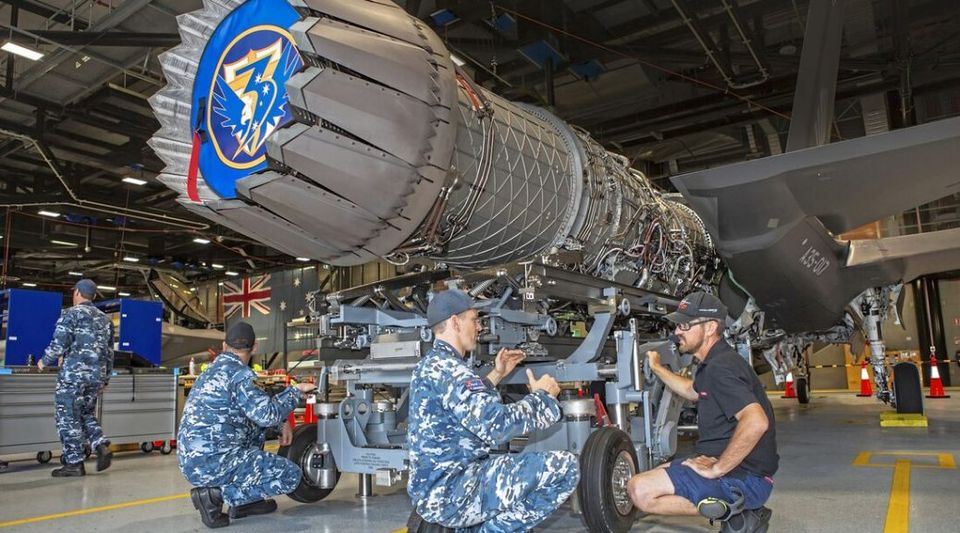 JULY 16, 2022 GEOPOLITICS
"Production of the B61-12 nuclear bomb begins," Sandia National Laboratories announced from the United States. The B61-12, which replaces the previous B61 deployed by the U.S. at Aviano and Ghedi and other European bases, is a new type of weapon.
It has a nuclear warhead with four power options, selectable depending on the target to be destroyed. It is not dropped vertically, but at a distance from the target on which it is directed and guided by a satellite system. It can penetrate underground, exploding deep to destroy command center bunkers in a nuclear first strike.
The B61-12s, classified as "non-strategic nuclear weapons," are deployed in Europe — in Italy, Germany, Belgium, the Netherlands, Britain, and probably other countries — at distances far enough to strike Russia. They thus have offensive capabilities similar to those of strategic weapons.
Another nuclear weapon system, which the United States is preparing to install in Europe against Russia, is ground-based intermediate-range missiles. They can also be launched from "anti-missile shield" installations, deployed by the U.S. at bases in Deveselu in Romania and Redzikowo in Poland, and aboard five warships cruising in the Mediterranean, the Black Sea, and Baltic Sea close to Russia.
That such installations have offensive capabilities is confirmed by Lockheed Martin itself. Outlining the characteristics of the Mk 41 vertical launch system, used in both land and naval installations, it specifies that it is capable of launching "missiles for all missions, both defense and long-range attack, including Tomahawk cruise missiles." These can be armed with nuclear warheads.
Europe is thus being turned by the U.S. into the front line of a nuclear confrontation with Russia, even more, dangerous than that of the Cold War.
Manlio Dinucci, award-winning author, geopolitical analyst, and geographer, Pisa, Italy. He is a Research Associate of the Centre for Research on Globalization (CRG).
You can actually participate in the global efforts to cripple the Deep State organized criminal cabal's ability for genocide while enjoying healthcare freedom at the same time, by boycotting Big Pharma for good.
---
Editors Commentary:
*Follow the WEF trail to Switzerland to discover the Khazarian Mafia hiding behind Klaus Schwab and his cohorts. The US and its people have nothing to do with the disasters caused to the ordinary people of the Earth.
The Khazarians have once again constructed an intricate web, whose aim is to destroy the world's economy by setting people up against each other, blocking each other's supply chains, leaving just death and ruins.
What everybody must be aware of is that this is not a war to prevent Putin from occupying Ukraine, but an attempt by the evil Khazarian Jews/WEF/NATO to control yet another country in their growing New World Order. They are simply using Ukraine as a battlefield. Their plan is to destroy totally the world's economy and turn the population into slaves.
Like the Freemasons, they have also life-threatening rules in their membership, one being REVENGE, 10 times harder than was ever perpetrated on them.
Russia in particular, in the past, has expelled the Khazars several times. I have all of 7 detailed articles in book format on the Khazarian Jews if anybody is interested in further information.
Putin, and earlier also Trump, are the ONLY Presidents who have enough guts to see what they are attempting to do to the world population and have sufficient courage to do something about it.
HUMAN SYNTHESIS
---
COPYRIGHTS
Copy & Paste the link above for Yandex translation to Norwegian.
WHO and WHAT is behind it all? : >
The bottom line is for the people to regain their original, moral principles, which have intentionally been watered out over the past generations by our press, TV, and other media owned by the Illuminati/Bilderberger Group, corrupting our morals by making misbehavior acceptable to our society. Only in this way shall we conquer this oncoming wave of evil.
All articles contained in Human-Synthesis are freely available and collected from the Internet. The interpretation of the contents is left to the readers and does not necessarily represent the views of the Administrator. Disclaimer: The contents of this article are the sole responsibility of the author(s). Human-Synthesis will not be responsible for any inaccurate or incorrect statement in this article. Human-Synthesis grants permission to cross-post original Human-Synthesis articles on community internet sites as long as the text & title are not modified.
HUMAN SYNTHESIS