Russia Threatens To 'Strike The West' If US-Supplied Rockets Hit Its Territory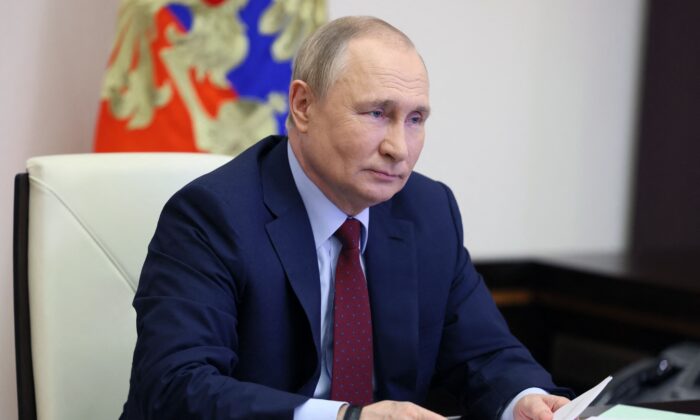 Russian President Vladimir Putin attends a meeting with families awarded Orders of Parental Glory via a video link at the Novo-Ogaryovo state residence, outside Moscow, on June 1, 2022, the International Children's Day. (Photo by Mikhail METZEL / SPUTNIK / AFP) (Photo by MIKHAIL METZEL/SPUTNIK/AFP via Getty Images)
Putin Warns Russia Will Strike New Targets If the US Gives New Missiles to Ukraine
The Epoch Times - By Jack Phillips June 5, 2022, Updated: June 5, 2022
Russian President Vladimir Putin on Sunday warned Russia will strike new targets if the United States supplies long-range missiles to Ukraine.
Giving new weapons to Kyiv only aims to "drag out the armed conflict for as long as possible," Putin told state-run media. After long-range missiles are sent to Ukraine, Moscow will draw the "appropriate conclusions" and strike facilities that it hasn't targeted, Putin said.
"If they are supplied, we will draw appropriate conclusions from this and use our own weapons, of which we have enough, in order to strike at those facilities we are not targeting yet," the Russian president also said in response to statements issued by the White House about supplying multiple launch rocket systems (MLRS) to Ukraine, according to a translation.
Several days ago, President Joe Biden confirmed the United States would send more advanced rocket systems to Ukraine after Kyiv's request.
A "new package will arm them with new capabilities and advanced weaponry, including HIMARS with battlefield munitions, to defend their territory from Russian advances," said Biden in a White House-released statement on June 1. "We will continue to lead the world in providing historic assistance to support Ukraine's fight for freedom." HIMARS refers to High Mobility Artillery Rocket Systems produced in the United States that can hit targets up to 300 miles away, depending on the type of rocket.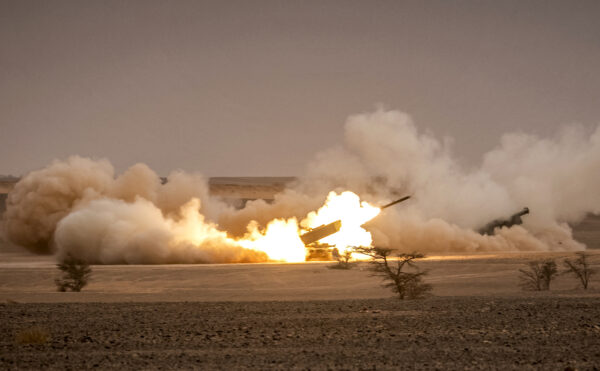 Ukraine has been seeking Multiple Rocket Launch Systems such as the M270 and M142 HIMARS to strike troops and weapons stockpiles at the Russian forces' rear.
A senior White House official told reporters from several news outlets on May 31 that the United States will send "munitions that will enable the Ukrainians to more precisely strike targets on the battlefield from a greater distance," while claiming that Ukraine gave assurances that its forces will not strike targets inside Russia.
On Sunday, meanwhile, Russian forces struck Kyiv, the capital, for the first time in several weeks, while Ukrainian officials said a counter-attack on the main battlefield in the east had retaken half of the city of Sievierodonetsk.
Ukraine said Russia had carried out the strike using long-range air-launched missiles fired from heavy bombers as far away as the Caspian Sea, a weapon far more valuable than the tanks Russia claimed to have hit.
"The Kremlin resorts to new insidious attacks. Today's missile strikes at Kyiv have only one goal—kill as many as possible," Ukrainian presidential adviser Mikhailo Podolyak said on Twitter.
During the same interview released over the weekend, Putin also said that Russian anti-aircraft troops have taken down numerous Ukrainian weapons and are "cracking them like nuts."
Underscoring the number of weapons that are being supplied to Ukraine, Spain's government authorized sending anti-aircraft missiles to Kyiv, government officials told the El Pais newspaper on Sunday. Spain will also provide training in how to use the new weapons, according to those officials, who said it will take place in Lativa.
Reuters contributed to this report.

Jack Phillips is a breaking news reporter at The Epoch Times based in New York.
---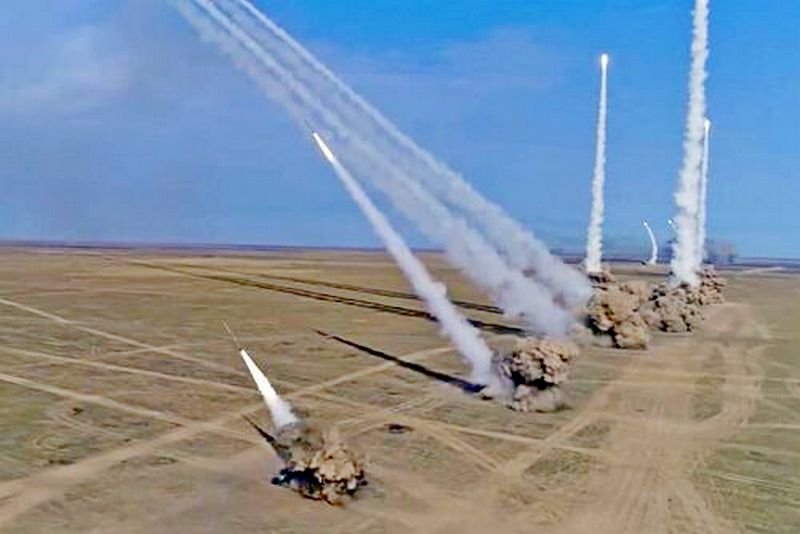 ZeroHedge - BY TYLER DURDEN - SATURDAY, JUN 04, 2022 - 05:00 PM
Following on the heels of the Biden administration announcing it would send longer-range rocket systems to Ukraine, the Kremlin has issued a veiled threat that if its territory is hit it could strike back directly at the West.
"One of President Putin's closest allies has warned that Moscow could target western cities if Ukraine uses rocket systems supplied by the United States to carry out strikes on Russian territory," the UK Times is reporting. The dire warning was given by close top Putin ally and former president Dmitry Medvedev, who currently serves as the Russian security council deputy chairman.
"If God forbid, these weapons are used against Russian territory then our armed forces will have no other choice but to strike decision-making centers," Medvedev warned in the new statements.
That's when he suggested the following for the first time, marking a severe escalation of rhetoric:
"Of course, it needs to be understood that the final decision-making centers in this case, unfortunately, are not located on the territory of Kyiv" - with the suggesting being that those Western capitals supplying the advanced arms could come under attack in response.
Previously Russia has threatened to hit "decision-making centers" within Ukraine, such as Kyiv and Lviv. These cities have been targeted on occasion, but rarely, throughout the war now in its fourth month.
The US confirmed this past week that Ukraine would receive M142 high-mobility artillery rocket systems, which are medium-ranged, and capable of striking targets some 50 miles away.
President Biden on Tuesday stressed that "we're not going to send to Ukraine rocket systems that strike into Russia" - which the Kremlin acknowledged as a "rational" decision, while still condemning the transfer of the systems.
Ukraine's government, meanwhile, has reportedly given Washington "assurances" that it will not uses US-supplied weaponry to target Russian territory, which Moscow has long made clear would mark a severe violation of its 'red lines.
As Yahoo News UK has noted that "The West has been increasingly willing to give Ukraine longer-range weaponry, including M777 howitzers, as its forces battle Russians with more success than intelligence officials had predicted."
Likely these fresh warnings from Medvedev serve to further warn and enforce Russia's red line. While the longer-range MLRS missiles are apparently off the table for now, which can reach up to 190 miles away, the shorter-range MLRS systems could easily be updated with the larger, more advanced, and longer-range systems.
On the sanctions and economic war front, Poland officials have on Saturday said the next, seventh round of anti-Russia sanctions is currently being readied - suggesting that for the time being the ongoing Russian-NATO/EU standoff will only escalate further. Negotiations are at the same time stalled completely, and diplomatic openings and communications are fewer and fewer, making the situation even more dangerous.
---
COPYRIGHTS
Copy & Paste the link above for Yandex translation to Norwegian.
WHO and WHAT is behind it all? : >
The bottom line is for the people to regain their original, moral principles, which have intentionally been watered out over the past generations by our press, TV, and other media owned by the Illuminati/Bilderberger Group, corrupting our morals by making misbehavior acceptable to our society. Only in this way shall we conquer this oncoming wave of evil.
Commentary:
Administrator
HUMAN SYNTHESIS
All articles contained in Human-Synthesis are freely available and collected from the Internet. The interpretation of the contents is left to the readers and do not necessarily represent the views of the Administrator. Disclaimer: The contents of this article are of the sole responsibility of the author(s). Human-Synthesis will not be responsible for any inaccurate or incorrect statement in this article. Human-Synthesis grants permission to cross-post original Human-Synthesis articles on community internet sites as long as the text & title are not modified