EU in a split between Russian punishment and food crisis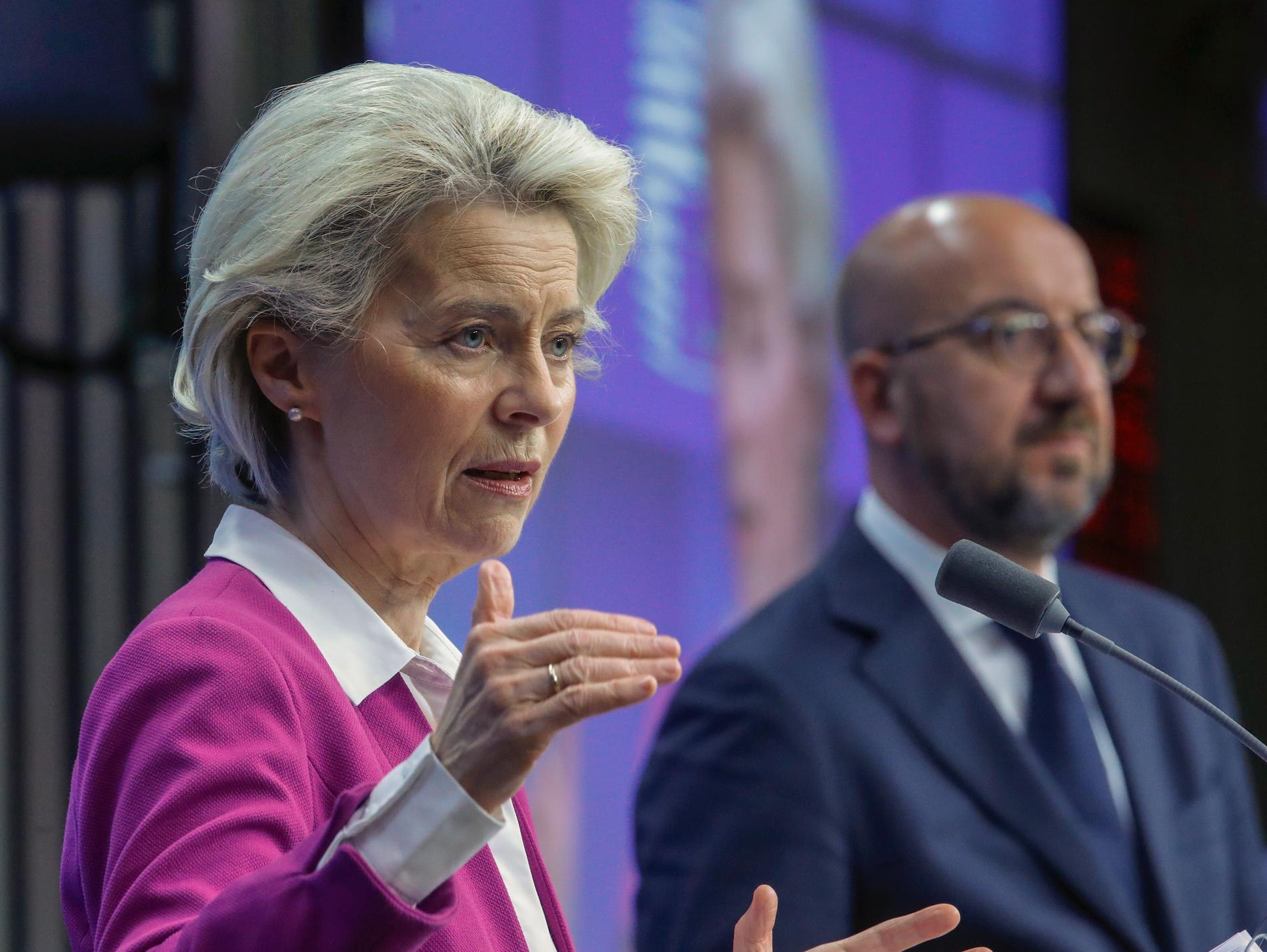 VG.NO - Published: June 4, 2022, 5:01 PMUpdated: June 4, 2022 5:44 PM
While a number of sanctions punish the Russian economy, Russia is blocking gas and grain supplies to Europe and Africa. The UN chief warns of a food crisis.
On Tuesday, the EU countries finally managed to agree on the sixth sanction package against Russia. It entails, among other things, a partial Russian oil ban.
While it prevents some money bags from flowing into Russia, it does nothing to improve the critical food situation.
Russia continues to block 22 million tonnes of grain from being shipped from Ukrainian ports.
The blockade threatens world food supplies, and many poor countries are facing a "major food crisis", according to UN Secretary-General António Guterres.
- We have to act quickly and purposefully, Guterres said about the situation on Wednesday.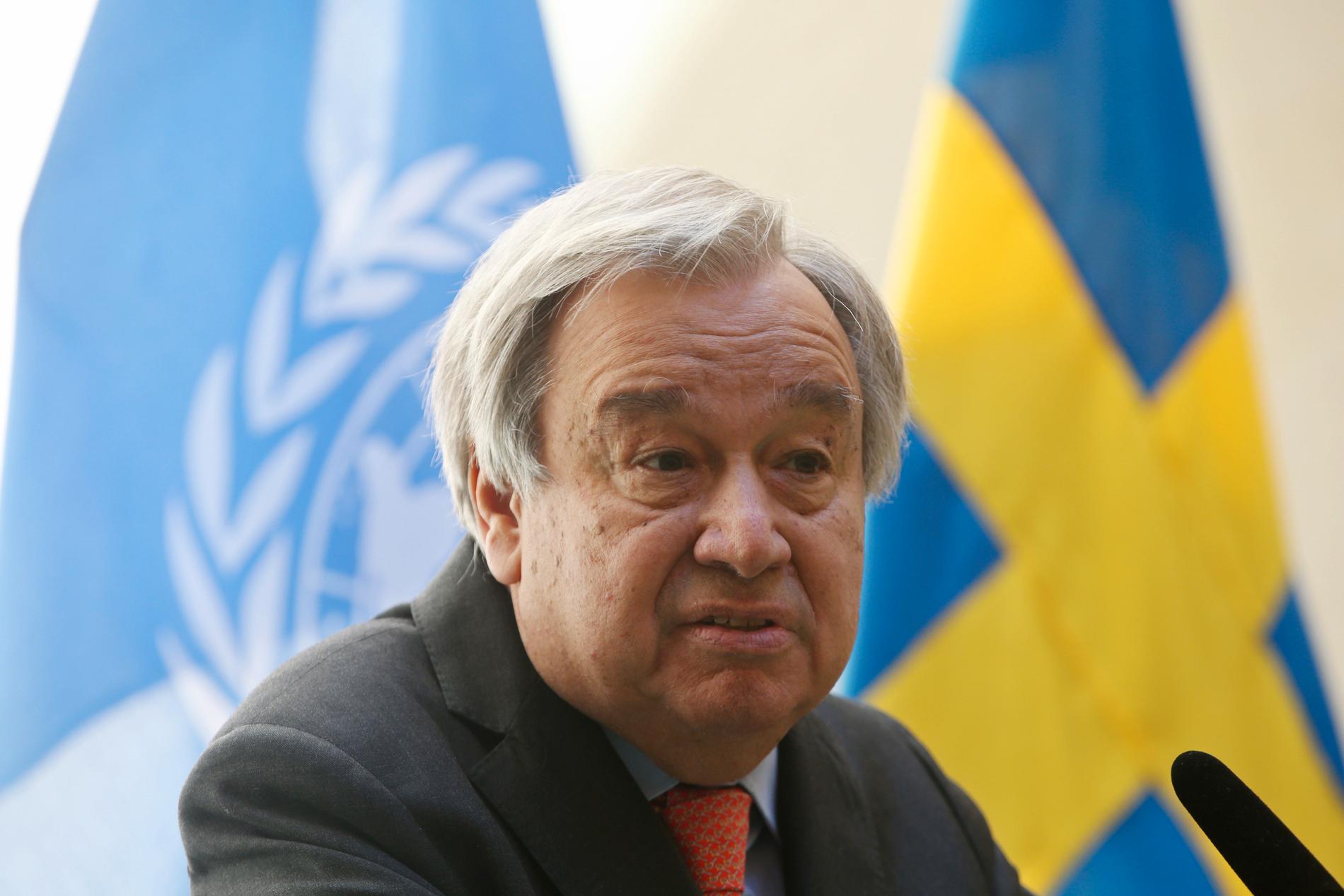 Exacerbates the famine situation in Africa
Guterres warns of a "perfect storm" that could devastate the economies of poor countries.
Mines from the war in the '90s are still being cleaned up here
Fear this problem will be even greater in Ukraine:
A food crisis has erupted in several poor countries since the war began in February. Several countries were already in a bad position after years of pandemics, and now food deliveries have stopped or been delayed due to the war.
Ukraine is a major exporter of food. 12 percent of the world's wheat, 15 percent of corn, and 50 percent of sunflower oil, usually come from Ukraine.
At the same time, increased prices for electricity and gas lead to more expensive food.
While the EU has pressed the oil brake, there is still discussion about how the countries should confront Russia's food blockade. The situation threatens to worsen the famine situation in Africa.
In addition to the lack of food supplies, a dramatic drought has hit East Africa. As many as 23 million people in Somalia, Ethiopia, and Kenya are at risk of starvation to death in the coming months.
The AU chief reassured after Putin's meeting
The leader of the African Union (AU) Macky Sall, who is also Senegal's president, met Vladimir Putin in Sochi on Friday.
There he called on Russia to show consideration for the fact that African countries have fallen victim to the war, even though they are far away from where the war takes place, writes Reuters.
Sall also said that Putin had said that he was ready to enable the export of Ukrainian grain to alleviate the global food crisis that is hitting Africa particularly hard.
He also wrote on Twitter that Putin has expressed a willingness to facilitate Ukrainian grain export.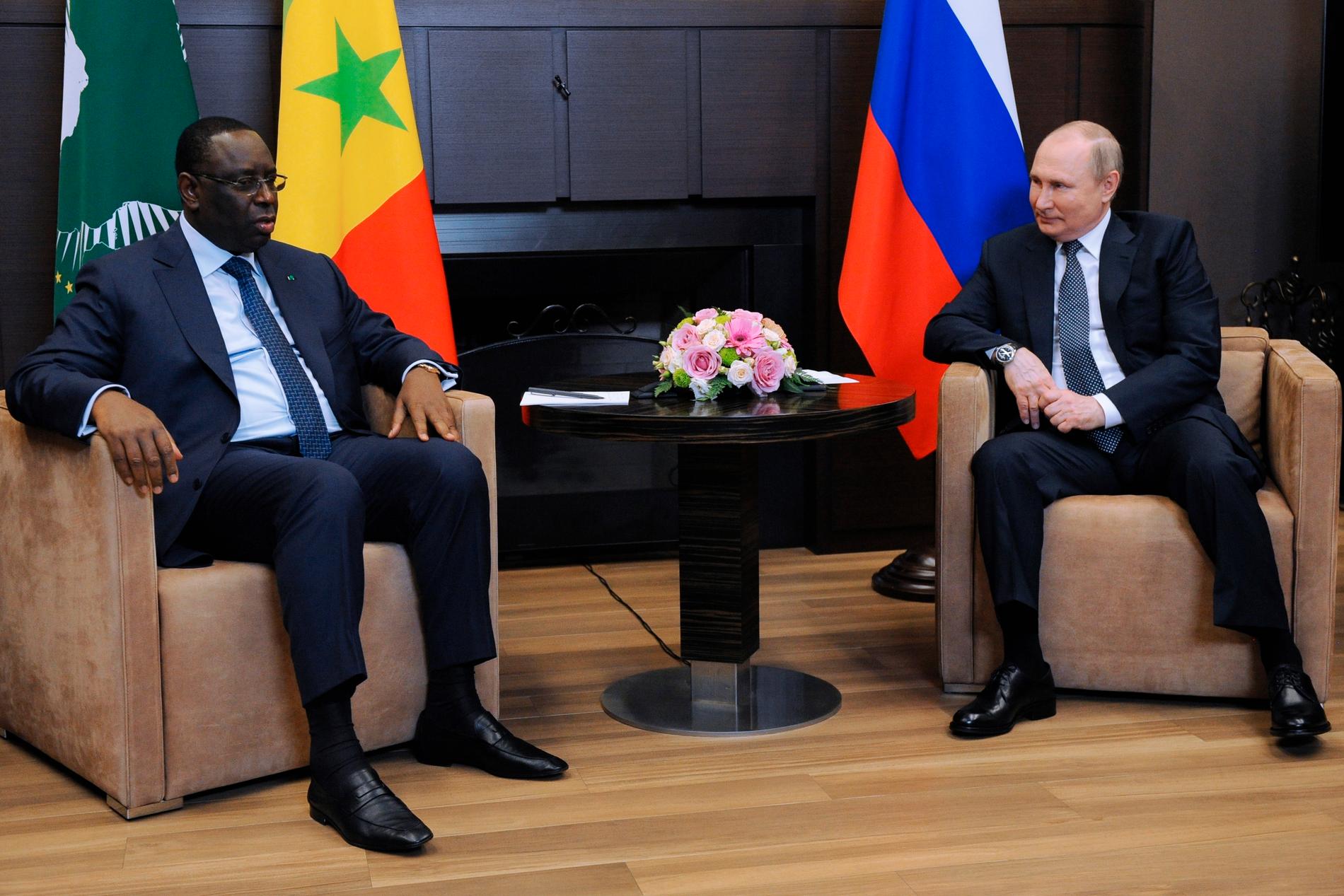 The AU chief spoke to reporters after the meeting with Putin, saying he felt "very reassured".
"Vladimir Putin appeared committed and aware that the crisis and sanctions create serious problems for weak economies," Sall said. also, read
Heat waves in Asia, the United States, and Europe are exacerbating the food price crisis
Putin: Transporting grain via Belarus
Vladimir Putin denied on Friday that Moscow is blocking the export of grain from Ukrainian ports, writes Reuters.
The president said the best solution would be to transport it through Belarus, but only if sanctions against the country ceased.
- If someone wants to solve the problem of exporting Ukrainian grain - please, the easiest way is through Belarus. Nobody stops it, Putin said in a statement on Russian television on Friday.
Putin is also said to have called the Russian export ban a "bluff."
He is also said to have said in the statement that Western countries are trying to cover up their own political mistakes by blaming Russia for the problems in the global food market.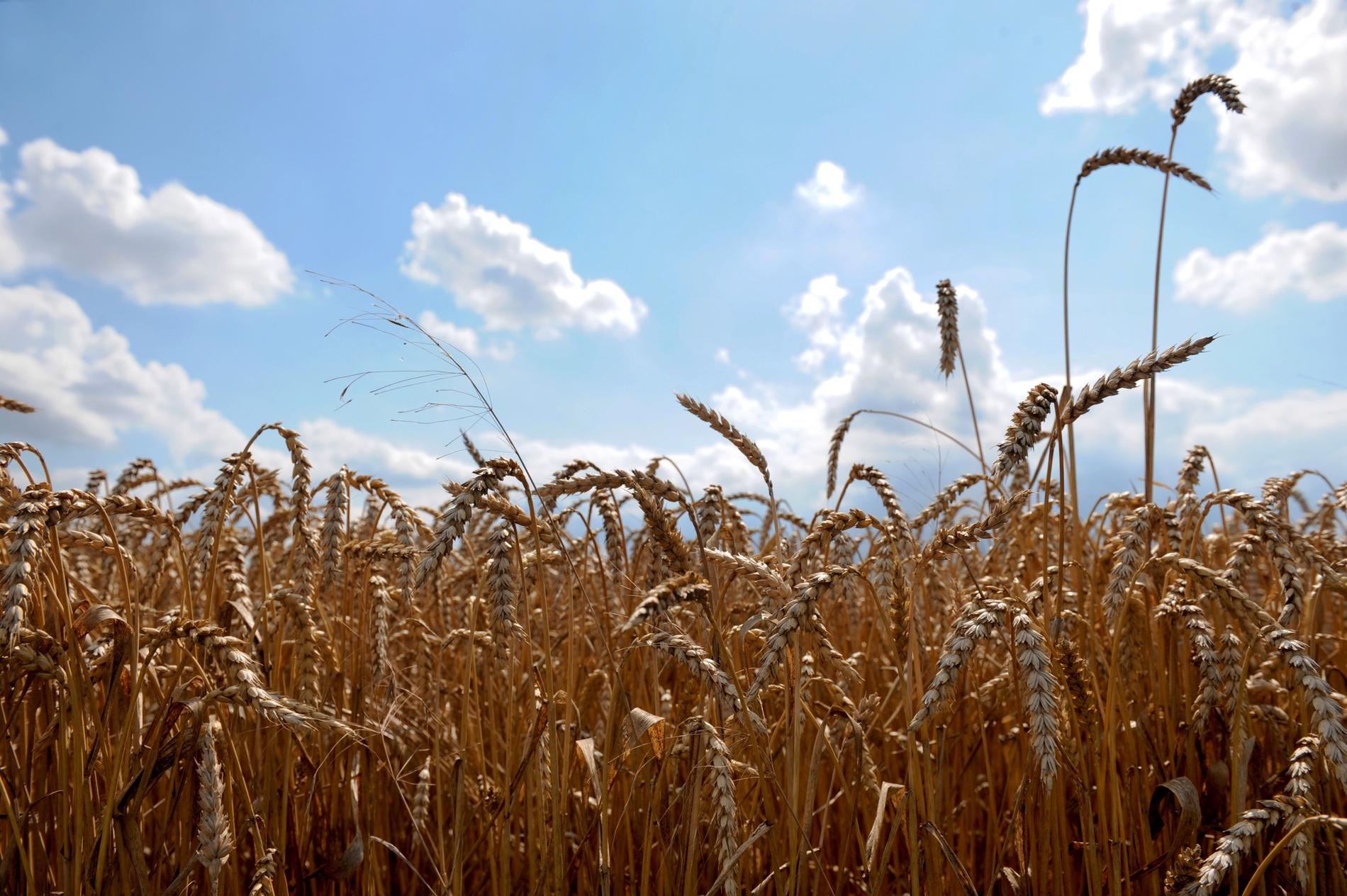 Food as a political weapon
Putin uses food supplies as a political weapon, writes the New York Times.
On Tuesday, EU Commission President Ursula von der Leyen said the coming food crisis "was only Russia's fault".
While Western leaders accuse Russia of exacerbating the situation, the Kremlin spokesman accuses the West of causing the problem.
"The West has caused problems by imposing illegal sanctions on Russian and Ukrainian actions," Dmitry Peskov said on Wednesday, according to Reuters.
On Friday, Russia reiterated that they are not to blame for the global food crisis when AU leader Macky Sall told how hard it hits the African continent.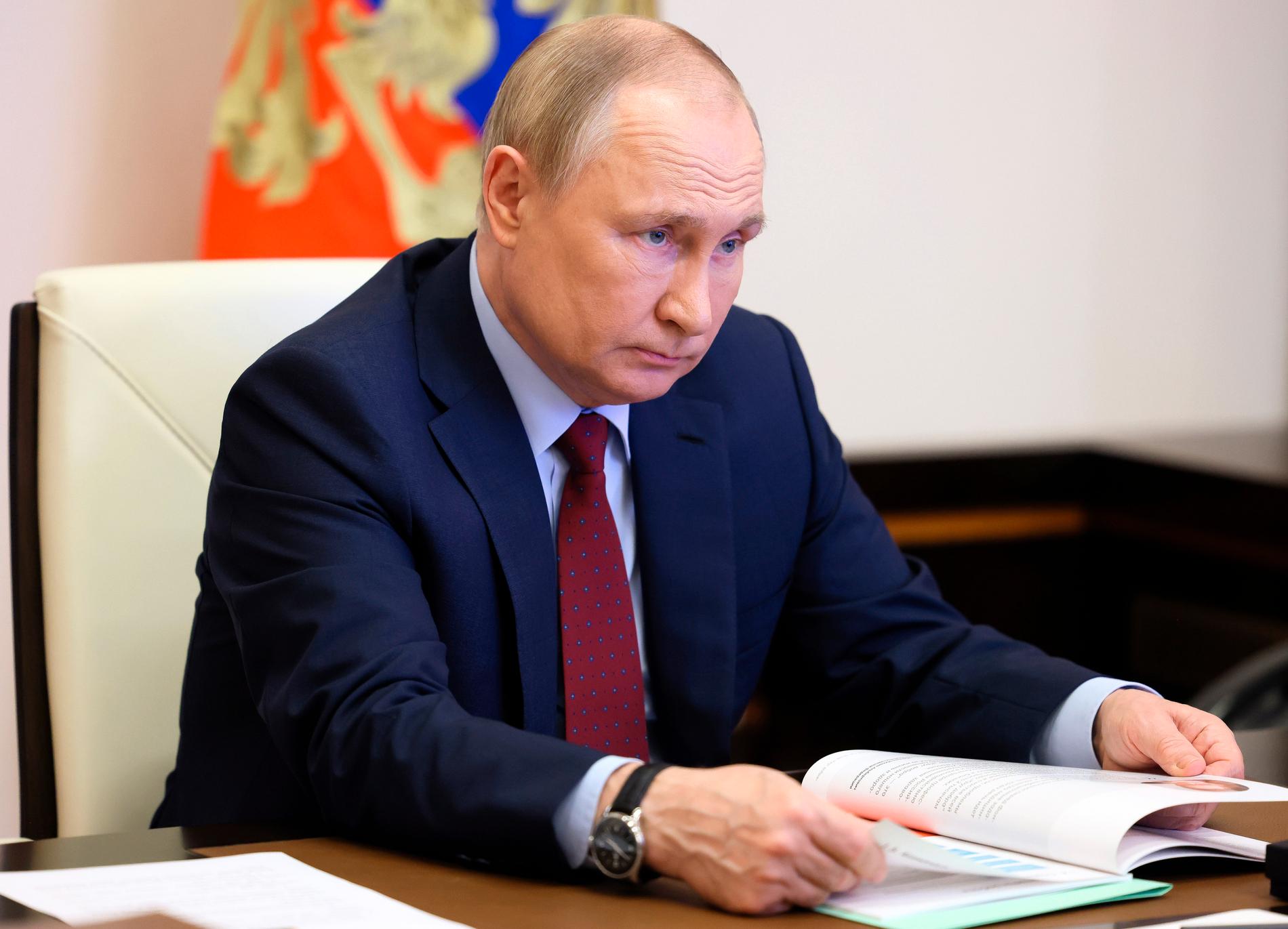 We will discuss the situation
Russia's Foreign Minister Sergei Lavrov will meet next week with Turkey's Defense Ministry to discuss how Ukrainian grain can be exported to world markets.
President Recep Tayyip Erdogan has called for Istanbul to function as a kind of "safe zone". From there, a body can monitor ships loaded with grain sailing through the Black Sea and out into the Bosphorus Strait.
In a conversation with Erdogan on Monday, Putin is said to have said he was willing to facilitate the export of wheat from Ukraine through the Black Sea. The condition, however, is that the sanctions against Russia be eased. also, read
- If they had cut off the gas supply to Germany tomorrow, there would have been a crisis
Slight decline in food prices
Overall, world food prices fell for the second month in a row in May, after reaching record highs in March, although prices of cereals and meat rose, according to recent statistics from the United Nations Food and Agriculture Organization (FAO).
Globally, food prices fell 0.6 percent compared with the previous month.
Despite a small monthly decline, prices were still 22.8 percent higher than at the same time last year.
Meat prices rose 0.5 percent in May, while grain prices rose 2.2 percent. At the same time, prices of sugar and vegetable oils fell by 1.1 and 3.5 percent respectively last month. also,
---
COPYRIGHTS
Copy & Paste the link above for Yandex translation to Norwegian.
WHO and WHAT is behind it all? : >
The bottom line is for the people to regain their original, moral principles, which have intentionally been watered out over the past generations by our press, TV, and other media owned by the Illuminati/Bilderberger Group, corrupting our morals by making misbehavior acceptable to our society. Only in this way shall we conquer this oncoming wave of evil.
Commentary:
Administrator
HUMAN SYNTHESIS
All articles contained in Human-Synthesis are freely available and collected from the Internet. The interpretation of the contents is left to the readers and do not necessarily represent the views of the Administrator. Disclaimer: The contents of this article are of the sole responsibility of the author(s). Human-Synthesis will not be responsible for any inaccurate or incorrect statement in this article. Human-Synthesis grants permission to cross-post original Human-Synthesis articles on community internet sites as long as the text & title are not modified