Some unpleasant questions about excess mortality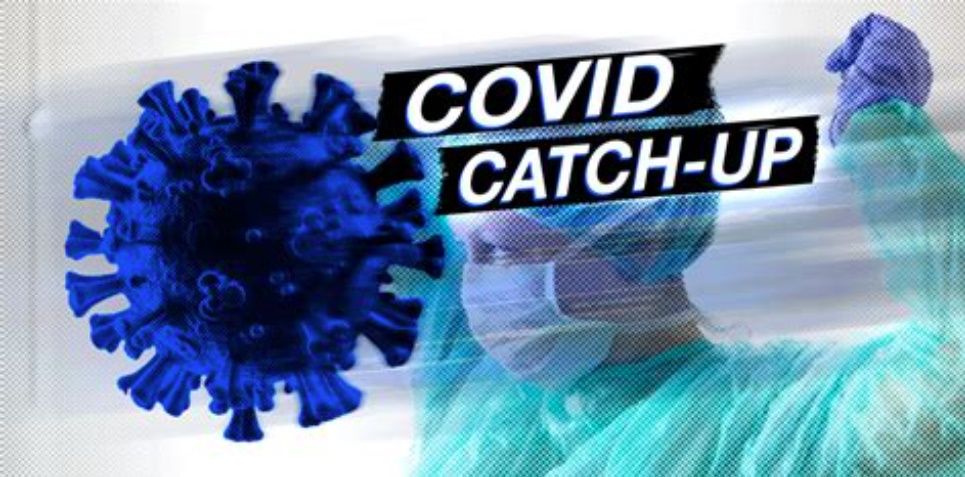 Steigan.no - By Jan Voilaas - February 4, 2022
If excess mortality is not accidental, there must be a cause. The obvious question is why?  Even more obvious: why does no one in the Norwegian public administration or the press want to search for the answers?
Statistics Norway has published preliminary death figures for December 2021. In total, the figures show that in the second half of 2021, 22,164 people died in Norway.  This is the highest number as far back as the statistics go (2000), and the second-highest if we correct for population growth.
In the second half of 2021, 2,240 more died than expected (the average for the last 5 years).
During the same period, 511 Covid19-related deaths were registered in Norway.
This means that 30 died of Covid-19, 481 with Covid-19.  This gives excess mortality of 2,210 in Norway if we exclude Covid 19.
The year before, in 2020, Statistics Norway registered 40,571 deaths in Norway.  This is the 19th lowest in the last 20 years.
Data for the last 21 years show no statistical deviations close to what has happened during the second half of 2021.
The probability that this deviation is random is 0.0000 billion1 percent, according to statistician Max Schmeling (edition 3-2021).
The number from SSB Graf from SSB
If this is not a coincidence, then there must be a cause.  The obvious question is "why"?  Even more obvious;  why does no one in the Norwegian public administration or the press want to search for the answers?
Dagbladet was recently able to report that 17-year-old Viggo Sørensen, one of the world's greatest talents in golf, suddenly died of cardiac arrest.  Hours later, Dagbladet followed up by reporting that Flügger founder and multi-billionaire Michael Mortensen (49) died suddenly and unexpectedly.
But Dagbladet does not ask why a highly trained sports youth suddenly dies of cardiac arrest, or why the Dane in his prime dies suddenly and unexpectedly.
Norway no special case
If Norway was a special case, then there was perhaps not much cause for concern.  But the majority of western countries now report some significant excess mortality, many up to 40 percent, some with well over 80 percent.
The European reporting system EudraVigilance and US VAERS can report a total of over 4,464,486 injuries among mRNA vaccinated, of which 60,534 are deaths and about half of the injuries are serious.
For example, VAERS data show that heart disease among those vaccinated under 30 is up 15,600 percent.
The fewest injuries are reported
The much-discussed "Lazarus" report "from 2010 concludes that less than 1 percent of such injuries are reported.  Newer and more conservative experts believe that we can safely multiply today's numbers by 40. No matter which multiplier we use, the extent of the damage is enormous.
These data now form part of publicly available statistics.  In addition, there is more information that can give indications of what we have in store in the time to come.
Two examples
Canadian Dr. Hoffe has already documented that 60 percent of his mRNA-vaccinated patients have developed microscopic blood clots.  Board "Certified" funeral agent and embalming expert Richard Hirshman also come up with findings that should scare the water off even the most experienced butcher.  Do not watch this interview while eating.
Health experts from the US military are now open with data from the "Department of Defense Medical Database", which they have shared with lawyer Thomas Renz.  The amount of data is extensive and must be analyzed over time, but Renz says about 2021:
stillbirths are up almost 300%
cancer cases up almost 300%
neurological damage up to 1,000%
sterility among men up 350%
sterility among women up 471%
there will be more data from the Armed Forces' "Medical Database", most likely published here
It is about 13 months since the first doses of mRNA were set, and the number of injured and dead can already be proven in millions.  Nevertheless, a large majority of the Norwegian population still lives in the belief that the vaccines are "important, effective and safe".  Anyone who points to the facts is immediately branded as a "conspiracy theorist", because no one must disturb the fear hypnosis.
The fight has started
What can be done when a country's politicians, bureaucrats, national media, police, prosecutors and courts fail the people they are there to protect and defend?  The people must take matters into their own hands:
According to international law, the "Common Law Assembly", the phenomenon that ordinary people come together and form their own, local court, is recognized as a legitimate court.  Several groups in Australia have discovered this: They have established their own local "Common Law Assembly", which has now convened the country's political leadership, including the country's prime minister, to defend itself against 66 charges, including treason.  Good luck, Australia!
Demonstration of trailers in Canada
Early last week, trailer drivers across Canada started a series of convoys, "Freedom Convoys" with a course for Ottawa, the country's capital.  Over the weekend, over 50,000 trailers and more than 1 million people arrived in the capital with a clear demand for Prime Minister Trudeau; to stop all vaccine requirements.  Prime Minister Trudeau escaped the capital like a terrified little brat.  Ottawa is still paralyzed by trailers and Protestants, they are waiting for the bastard to meet them.  This peaceful but overwhelming form of protest is now spreading to many other countries.  Thanks, Canada, and good luck!
Read more from Hemali
Professor emeritus: - Countries with a high degree of vaccination are hardest hit by Covid-19
Fermentation: - Gry Hammer shows you how to get started.
Senior researcher: - Eleven times more deaths than after the swine flu vaccine. The engraving that there is hardly any information about vitamin D and Covid-19
© Hemali - Health, food, and lifestyle
---
COPYRIGHTS
Copy & Paste the link above for Yandex translation to Norwegian.
WHO and WHAT is behind it all ? : >
The bottom line is for the people to regain their original, moral principles, which have intentionally been watered out over the past generations by our press, TV, and other media owned by the Illuminati/Bilderberger Group, corrupting our morals by making misbehavior acceptable to our society. Only in this way shall we conquer this oncoming wave of evil.
Commentary:
Administrator
HUMAN SYNTHESIS
All articles contained in Human-Synthesis are freely available and collected from the Internet. The interpretation of the contents is left to the readers and do not necessarily represent the views of the Administrator. Disclaimer: The contents of this article are of sole responsibility of the author(s). Human-Synthesis will not be responsible for any inaccurate or incorrect statement in this article. Human-Synthesis grants permission to cross-post original Human-Synthesis articles on community internet sites as long as the text & title are not modified