WATCH: 10,000 SCIENTISTS AND PHYSICIANS SIGN ROME DECLARATION CALLING TO END MASS COVID 'VACCINATION'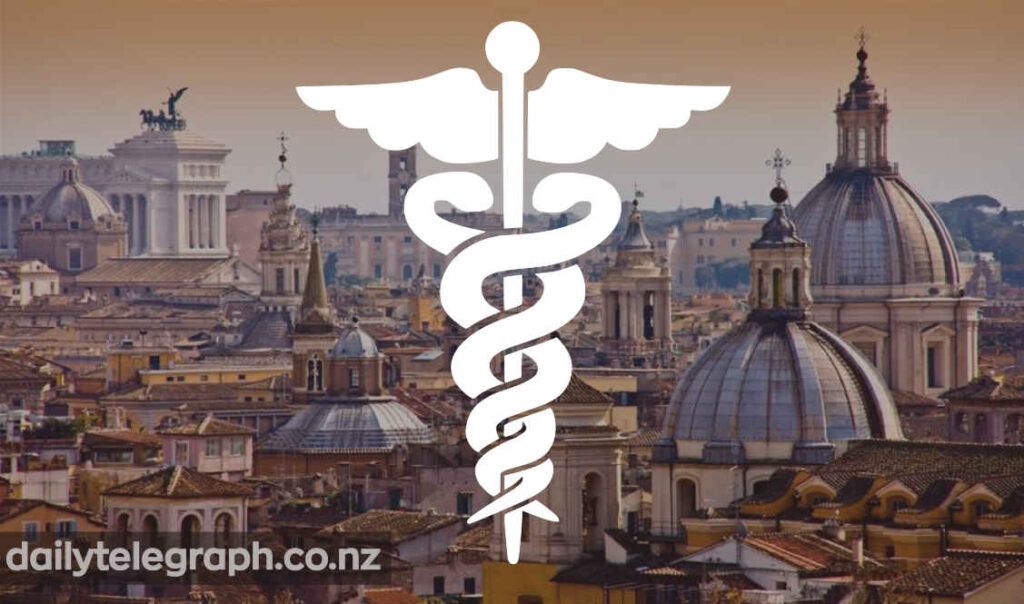 By dailytelegraph.co.nz - November 13, 2021 116
A global summit of medical scientists and physicians met in Rome in September to discuss the COVID 'vaccine' crisis.
10,000 subsequently signed the Rome Declaration, in which they reaffirmed the Hippocratic Oath to 'do no harm', and to demand immediate cessation of the mRNA experimental 'vaccine' technology. 60,000 have now signed The Great Barrington Declaration.
The purposes of the Declaration are to alert citizens about the deadly consequences of Covid-19 policy makers' and medical authorities' unprecedented behaviour; behaviour such as denying patient access to lifesaving early treatments, disrupting the sacred, physician-patient relationship and suppressing open scientific discussion for profits and power.
The text of the Declaration reads as follows:
WE, THE PHYSICIANS OF THE WORLD, united and loyal to the Hippocratic Oath, recognizing the imminent threat to humanity brought forth by current Covid-19 policies, are compelled to declare the following:
WHEREAS, after 20 months of research, millions of patients treated, hundreds of clinical trials performed and scientific data shared, we have demonstrated and documented our success and understanding in combating COVID-19;
WHEREAS, in considering the risks vs. benefits of major policy decisions, thousands of physicians and medical scientists worldwide have reached consensus on three foundational principles;
NOW THEREFORE, IT IS:
RESOLVED, THAT HEALTHY CHILDREN SHALL NOT BE SUBJECT TO FORCED VACCINATION
Negligible clinical risks from SARS-CoV-2 infection exist for healthy children under eighteen.
Long term safety of the current COVID vaccines in children cannot be determined prior to instituting such policies. Without high-powered, reproducible, long term safety data, risks to the long-term health status of children remain too high to support use in healthy children.
Children risk severe, adverse events from receiving the vaccine. Permanent physical damage to the brain, heart, immune and reproductive system associated with SARS-CoV-2 spike protein-based genetic vaccines has been demonstrated in children.
Healthy, unvaccinated children are critical to achieving herd immunity. Natural immunity is proven to tolerate infection, benefiting community protection while there is insufficient data to assess whether Covid vaccines assist herd immunity.
RESOLVED, THAT NATURALLY IMMUNE PERSONS RECOVERED FROM SARS-CoV-2 SHALL NOT BE SUBJECT TO ANY RESTRICTIONS OR VACCINE MANDATES
Natural immunity is the most protective, and longest-lasting solution against the development of COVID-19 disease and its more serious outcomes.
Naturally immune persons are at the lowest risk of transmission, thus should not be subject to travel, professional, medical or social restrictions.
Natural immunity provides the best source of herd immunity, a condition necessary for eradicating the Covid virus.
RESOLVED, THAT ALL HEALTH AGENCIES AND INSTITUTIONS SHALL CEASE INTERFERING WITH PHYSICIANS TREATING INDIVIDUAL PATIENTS
Early intervention with numerous, available agents has proven to be safe and effective, and has saved hundreds of thousands of lives.
No medicine already given regulatory approval shall be restricted from "off-label" use, particularly during this global humanitarian crisis caused by a rapidly mutating virus, which requires quick to adopt treatment strategies.
Health agencies shall be prohibited from interfering with physicians prescribing evidence-based treatments they deem necessary, and insurance companies must cease blocking payments for life-saving medicine prescribed by doctors.
RECOMMENDED LEGISLATIVE OR EXECUTIVE ACTION:
We believe that violating any of these three principles unnecessarily and directly risks death to our citizens. We hereby recommend the leaders of states, provinces and nations legislate or take executive action to prohibit the three practices described above.
IN WITNESS WHEREOF, the undersigned has signed this Declaration.
---
COPYRIGHTS
Copy & Paste the link above for Yandex translation to Norwegian.
WHO and WHAT is behind it all ? : >
The bottom line is for the people to regain their original, moral principles, which have intentionally been watered out over the past generations by our press, TV, and other media owned by the Illuminati/Bilderberger Group, corrupting our morals by making misbehavior acceptable to our society. Only in this way shall we conquer this oncoming wave of evil.
Commentary:
Administrator
HUMAN SYNTHESIS
All articles contained in Human-Synthesis are freely available and collected from the Internet. The interpretation of the contents is left to the readers and do not necessarily represent the views of the Administrator. Disclaimer: The contents of this article are of sole responsibility of the author(s). Human-Synthesis will not be responsible for any inaccurate or incorrect statement in this article. Human-Synthesis grants permission to cross-post original Human-Synthesis articles on community internet sites as long as the text & title are not modified