Den Norske Stat har forrådt sitt folk, solgt til den globale eliten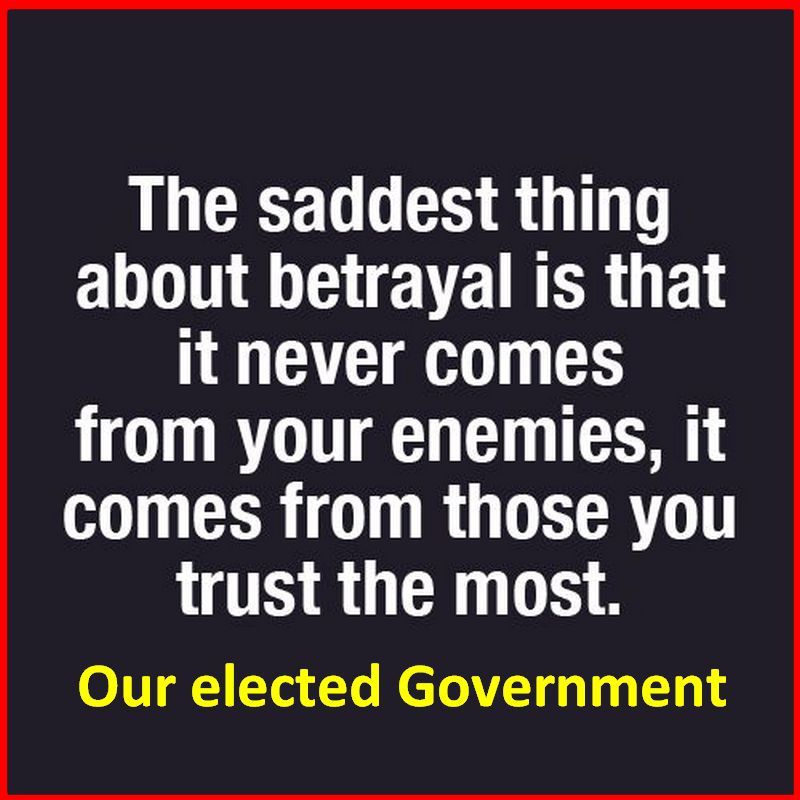 Stein Lohrmann - 04 desember 2021
Landsviker og Bilderberger Erna begynte å jobbe for utenlandskabler og forplikte Norge til å forsyne andre land med strøm vi selv trenger for 8-9 år siden, og garanterte at det ikke ville føre til mer enn helt marginalt (ubetydelig) høyere priser. Vi som forstår økonomi gikk aldri på den løgnen. Nedstengning av kullkraftverk og atomkraftverk har vært koordinert for at det skal være betydelig mindre kapasitet – i klimaets navn.
Nå er vi kommet dit Dypstaten ønsker, nemlig å ødelegge vanlige folks økonomi (The Great Reset), og gjøre vanlige folk, dem nederst i pyramiden, til slaver av systemet.For er det frihet eller slaveri å være avhengig av statlig hjelp for å betale strømregningen?Politikerne kappes nå om å komme med best tilbud til "de som trenger det mest", når det enkleste man kan gjøre er å stoppe eksporten av elektrisistet, og la folket nyte godt av den felles ressurs det innebærer.Vi bor tross alt i et av de kaldeste landene i Europa.Hvorfor diskuteres ikke å stoppe eksporten til utlandet?Fordi Norge har ikke lenger selvråderett, fordi vi forlengst er blitt en vasallstat av EU, det har Gro, Jens, Erna, Støre osv lagt løpet for de siste 30 år.Vi vanlige folk bestemmer ingenting viktig lengre her i Norge.
Nå driver politikerne spillfekteri og vil drysse noen smuler til dem som har minst, for syns skyld, som binder dem til Staten og sementerer Statens eksistens.Alle andre som klarer å komme igjennom denne tiden uten å havne på gata, skal ikke få noe.At det månedlige overskuddet du hadde er barbert bort skal du ikke kompenseres for, det er en del av planen. Du blir mindre fri av det.Kraftverkene som er bygd og betalt av folket, gir Staten formidable inntekter som Støre deler ut etter eget forgodtbefinnende. Tidenes grønneste og mest rettferdige budsjett? Dette budsjettet ødelegger folks økonomi, og ingenting kommer til å endre på dette, fordi det er planlagt.
Det er på tide å våkne nå.
Jonas Gahr Støre – mangemillionæren som er sjefen for ARBEIDERPARTIET - gjør alt for å tilrane det stadig mer totalitære offentlige og seg selv enda mere makt og mere penger.Men så leder Støre også Norges mest maktsyke, mest korrupte, mest manipulerende og mest gjennomgående demokratisk illegitime politiske parti; Arbeiderpartiet (les også: kuppet av Høyre).
Man kan se for seg at vanlige folks eventuelle eneste effektive forsvar mot slikt egentlig landsforræderi fra Storting og regjering (samlet sett) vanskelig vil kunne være annet enn raserende revolt som vil f.eks kunne materialisere seg gjennom at millioner av folk eventuelt samler seg, spaserer massivt ned Karl Johans gate, inntar Stortinget og bokstavelig talt raserer det innvendig.Det er nå på tide med kamp og protester mot våre politikere/fiender. Landets egne styresmakter mot folket er det som skjer nå. Vanlige folk vil over tid gå under av dette vanstyret.
Udugeligheten politikerne/globalistene viser nå. er skremmende og brutalt. De viser ingen nåde mot befolkningen. De bevilger seg selv alt de måtte ønske, og gir heller milliardbeløp til korrupte unioner og land fylt med terror, slik at disse kan holde grusomhetene gående.Sine egne gir de blaffen i.Dette er Norge i 2021. Disse kriminelle politikerne som styrer Norge, må avsettes, og folket må gi dem sparken. Vi må få inn et folkedemokrati . Folket skal være med å stemme i viktige saker i et demokrati. Slik er det ikke nå.
Globalistene ødelegger landets suverenitet og bærekraft. Det er nå eller aldri.
---
Og i tillegg:
Støre er medlem av Pavens Jesuittorganisasjon samt ECFR
Erna og Støre samt 20 norske politikere og bedriftsledere er medlemmer i WEF
90% av våre Stortingsrepresentanter er medlemmer av Europarådet
Gro sitter i FN´s  Eldrerådet og vår regjering har også fått en plass i FN.
---
COPYRIGHTS
Copy & Paste the link above for Yandex translation to Norwegian.
WHO and WHAT is behind it all ? : >
The bottom line is for the people to regain their original, moral principles, which have intentionally been watered out over the past generations by our press, TV, and other media owned by the Illuminati/Bilderberger Group, corrupting our morals by making misbehavior acceptable to our society. Only in this way shall we conquer this oncoming wave of evil.
Commentary:
Administrator
HUMAN SYNTHESIS
All articles contained in Human-Synthesis are freely available and collected from the Internet. The interpretation of the contents is left to the readers and do not necessarily represent the views of the Administrator. Disclaimer: The contents of this article are of sole responsibility of the author(s). Human-Synthesis will not be responsible for any inaccurate or incorrect statement in this article. Human-Synthesis grants permission to cross-post original Human-Synthesis articles on community internet sites as long as the text & title are not modified