Forced medication is a crime against humanity, as described in the Nuremberg Code.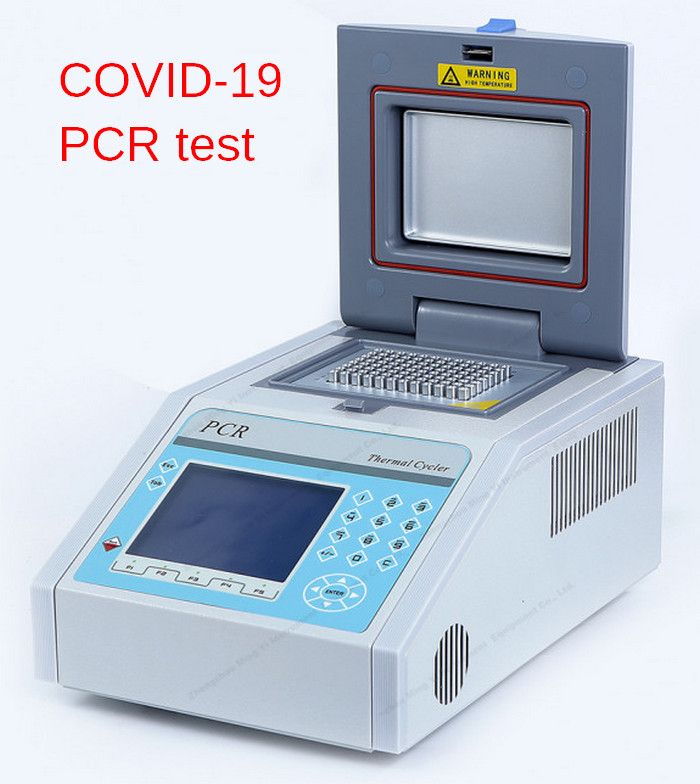 Tor. 11. mar. 2021, 23: 20 wrote Dr. Allan Fjelstrup Specialist Internal Medicine
Dr. Allan Fjelstrup-Fjelstrup Private Medical Service Specialist in orthomolecular medicin & natural medicine.  www.legen.nu
Dear Parliamentary Representatives
As a doctor-40+ years active part of health care - it is my duty to inform the Parliament and the current incumbent government the following analysis foundations regarding infection protection measures and the shutdown of society. I ask that the letter be journaled. I wonder about the death rates of coronapandemia, the severity of the virus, and the measures of infection protection. Where are the critical voices and questions among the parliamentary representatives after a year in a pandemic that proves only that entail a global mortality rate of 0.024% and a normal mortality rate in Norway (source FHI/Helsdir shown further down). According to medical scientific sources, there are several effective preventive treatments for covid-19. The American Institute for Economic Research recently published 21 studies, from several countries, showing that the closure of the community has very little or no effect on the spread of the virus.
This should be taken into account when UNICEF boss Henrietta prescribes reports in VG that measures such as closing schools "have destroyed much more in sum, than it has done well". Great Barrington Declaration: we now know from colleague chief physician Halvor Næss at Haukeland hospital and doctor/researcher Charlotte Haug at SINTEF, the virologists Dr. Martin Kulldorff, professor and epidemiologist Harvard University, Dr. Sunetra Gupta, professor and epidemiologist and immunologist Oxford University and Dr. Jay Bhattacharya, professor and epidemiologist, Stanford University and from over 52,600 scientists and physicians who are enrolled in the petition and signature campaign, Great Barrington Declaration and from former Chief Science Officer of the pharmaceutical company Pfizer Dr. Mike Yeadon, that at best these measures are greatly exaggerated what is the scientific basis for the infection protection measures?
I ask you to look at koronarestriksjonenes legalities and on what scientific basis of these restrictions is based on, and PCR-testenes validity to test for an active infection, when the virus does not fulfill koch's postulates. PCR-testenes purpose and validity: According to testmetodens inventor a nobel laureate and biochemist, Kary Banks Mullis, PCR-test the application of DNA research, where it is used to copy and enlarge the genetic material and not to diagnose an active infection. The test can not distinguish between active or dead virus. Folkhälsomyndigheten in Sweden has stated that "PCR-test can inte avgöra about nengon är infectam". Pathologist Dr. Roger Hodkinson and ceo of bioteknologiselskapet Western Medical Assements, which produces PCR-tests, - says that positive test results are not synonymous with clinically active contagious infection and that all testing should stop because of the fake numbers this produces.
Politicians and the media are behind an unfounded hysteria. We see a policy and politicians playing the role of medicate, which is a very dangerous game, says Dr. Hodkinson in Israel National News. "PCR-testerna är vetenskapligt värdelösa", says Björn Hammarskjöld in News Voice, assisterande professor of Pediatrics vid Strömstad Academy. Corman-Drosten Review Report, written by 22 reputable researchers points out 10 serious errors with the PCR tests. WHO has also complied with this report, and has therefore made doubts about the use of PCR tests. In Portugal, the PCR test was convicted illegally and invalidated by the judicial system for detecting infection and as a basis for quarantining people. Portugal News informs in its judgment that the PCR tests do not hold targets, scientifically, to what they are used for across much of the world.
Infection numbers and number of sick: what central authorities are doing now is to point out the infection as if everyone is potentially sick and infection carriers, even without symptoms. The government presents unrealistic information about current infection numbers that are based on a test that does not diagnose active infection. - An adult person has at any time approx. 3 kg of dangerous and harmless bacteria and viruses in the body, some also korona, without being sick, writes professor and doctor Dag Bratlid in Aftenposten. Doctor and professor emeritus Dag Bratlid and foreign doctors point out that there is no talk of infection, but that there is talk of being a carrier without being contagious. Today Bratlid informs that infection means" transmission of disease "is one infected one is thus sick and doctors do not use the term" infected " about those who do not have symptoms. - One should rather report how many (few) have actually fallen ill. We have had this virus for a long time, nevertheless the virus is detected in far below 1 percent.
Judging from the infectious Medicine Reviews, covid-19 is therefore a small "contagious" virus, says Bratlid. What the government and media are doing now is deceptive information dissemination. Medications and good treatment option for covid-19: in the relatively one-track debate, it again goes that vaccine is the only solution. His Husum so in Finnmark, says in The debate that the security of a little-tested vaccine has previously been shown to have serious consequences. If we base on the fact that SARS-CoV2 is isolated, there are medications and several treatment protocols. One of these medicines is Ivermectin. Ivermectin has undergone 35 experiments by 221 scientists and on 10 336 patients with very positive results (up to 90% improvement).
The experiments have so far shown that Ivermectin reduces the number of cell-associated viral DNA by 99.8% in 24 hours. Tuesday 8. December 2020, the witness Dr. Pierre Kory M.D Associate Professor at St. Luke's Aurora Medical and the University of Wisconsin School of Medicine in the US Senate. Dr. Kory is president of the COVID-19 Critical Care Alliance and in his testimony tells Dr. Kory that he works to save covid-19 patients and has continuously worked on the development of new treatment protocol using Ivermectin. He presents 30 studies with the use of Ivermectin that have been shown to be very effective and can also be used with great success preventively. See his testimony in the Senate Homeland Security and Governmental Affairs Committee hearing. The National Institutes of Health (NIH) of the United States have updated their recommendations and approved the use of ivermectin for the treatment of covid-19.
A new report published in the American Journal of Medicine on January 1, 2021 shows that the drug hydroxychloroquine (HCQ) is effective in treating Covid-19. Patients who have had the opportunity to take HCQ at home at an early stage in combination with zinc, almost never fell ill and drastically reduced the risk of dying. The report informs that it is prudent to use and distribute hydroxychloroquine as a treatment option for covid-19. It is obvious that many doctors, medical workers, lay people and others are very skeptical about a rapidly developing, experimental vaccine using new technologies and what it can inflict on the people of side effects both short-term and long-term. None of the new vaccines against covid-19 has solid studies on the long-term effects and not even korttidsvirkningene is well known and documented.
Even Espen Rostrup Nakkstad says in TV2 that he is waiting until he gets seen on the documentation and to be sure that the vaccine is effective and safe. This after the vaccination of the elderly was initiated. Steinar Madsen from the Significance, in the TV2 news channel the 23/12-2020, at 12:09 "[Now, in overvåkingsfasen we will look at two things], one of which is that the vaccine works, that it actually protects against covid-19 and the other is the side effects that we don't know yet, and what is interesting is that these serious allergic reactions were not detected in the studies."The journalist in the studio to TV2 did not come up with a single critical question after this statement. Is there a scientifically valid need for an experimental vaccine when there are good treatment options for covid-19 that have a survival rate of 99.976%? The pharmaceutical plant informs that 110 people have died from the vaccination (see Week report 2.March, 2021).
Was this what was meant by protecting the elderly and the weak? The ministry of health, FHI and the government should relate to that there are effective treatments for covid-19 and do not expose the Norwegian people for testforsøk with the experimental vaccine. Experimental testing on humans is in violation with the Geneva Conventions, and is a crime against humanity, as described in the Nuremberg Code. A possible forthcoming compulsory vaccination is also a violation of the aforementioned. Survival and dødsstatistikken: Massive stories in the media about the harmful collections of people in spring, summer, and fall 2020 proved not to cause mass death. If we look at the world, applying WHO's own numbers, 1.85 million people died (from 1. December 2019 to 1. December 2020), of a population of 7,836 billion. Thus, mortality is 0.024% in the first year.
The Norwegian figures from the FHI and the ministry of Health shows the normal mortality rate, even if one does not take population growth into account: http://www.balloon.nu/stat/dode/dode2010-2020.html Priority: http://balloon.nu/stat/ Source: FHI and the ministry of Health, It is researched whether or not the closure of the community, in whole or in part, operate, and 21 studies, from several countries, shows that it is of very little use. Taking into account that a number of problems arise in view of deferred treatment for heart problems, cancer, o.l., that training centers are closed, that amateur sports are closed down, financial problems and children's growing conditions are decimated, one sees that the decommissioning of society entails long-term problems. There is reason to ask whether the government's current infection protection measures are not based on medical professional science and several doctors have begun to ask serious questions about the measures and vaccines.
Professor and doctor Mette Kalager has stated in NRK that nedstengingen of treningssentrene is a good example of how the authorities have closed down without giving a good answer or a scientific rationale. Considering what the fitness centers have to say for Public Health in the long term, for people of all ages, and that it is preventive especially for people who are predisposed to a variety of folk diseases, the closure of the fitness centers is a direct harmful action, taking into account the situation, incidentally. Professor and researcher Tore Bonaksen at the College in the inland tells to NRK and shows to a new study where they found a doubling of the post-traumatic stress symptoms in the Norwegian population during koronapandemien compared with the year before the pandemic.
The horror of losing the job and financial problems strikes the strongest, says the professor. Elling Ulvestad professor and department head at the Microbiology department at Haukeland university hospital puts into question the authorities ' constant nedstigninger in an interview to TV2 and believe that koronatiltakene is too strict and that there is no reason to be concerned about mutations. He receives professional support from head of Department Gunnar Skov Simonsen at the University Hospital in northern Norway, Tromsø. Central authorities have leaned on increasing or potentially increasing infection numbers or mutated viruses as the explanation for persistent and emerging restrictions on the population. The numbers of the dead of covid-19 have not gone up proportionally at the same time.
The ever-increasing discrepancy between infected and dead since the outbreak last March has shown that the virus is less dangerous than thought. Despite this increasing discrepancy, the government has chosen to pursue the policy it has. Such handling has shown that they are incapable of weighing between public health and common sense on one hand, and blind politics on the other. Infection protection measures violations of the Constitution: I note that the infection protection measures that the government has now introduced violate the Norwegian constitution. The Norwegian government has overridden constitutional paragraphs 101, 102 and 106 due to current infection protection measures, which are based on PCR tests that do not differentiate between active or dead viruses.
I would like to point out that state and municipal authorities violate the Constitution and commit offenses against the population of Norway. Therefore, the measures taken must cease immediately.
Mvh, Allan Ole Gunnar Fjelstrup, retired special doctor Internal Medicine, Løkkeveien 16, 4008 Stavanger T. 90206326
---
Sources:
https://www.aier.org/article/lockdowns-do-not-control-the-coronavirus-the-evidence/
https://www.vg.no/nyheter/utenriks/i/zgM9bv/fn-topp-om-coronatiltakene-dette-gjorde-norge-feil
https://www.msn.com/en-gb/health/medical/dr-mike-yeadon-three-facts-no-10-s-experts-got-wrong/ar-BB1ayv0f
https://gbdeclaration.org/https://www.msn.com/en-gb/health/medical/dr-mike-yeadon-three-facts-no-10-s-experts-got-wrong/ar-BB1ayv0f
https://www.fluoridefreepeel.ca/wp-content/uploads/2020/08/McMaster-2020-GR-10-DECISION-LETTER.pdf
https://legemiddelverket.no/nyheter/meldte-bivirkninger-etter-koronavaksine-pr-14-januar-2021
https://nyadagbladet.se/inrikes/folkhalsomyndigheten-backar-pcr-test-kan-inte-avgora-om-nagon-ar-smittsam/
https://nyadagbladet.se/inrikes/folkhalsomyndigheten-backar-pcr-test-kan-inte-avgora-om-nagon-ar-smittsam/
https://www.israelnationalnews.com/News/News.aspx/291690
https://newsvoice.se/2020/12/pcr-tester-terror-covid-19
https://cormandrostenreview.com/report
https://www.who.int/news/item/14-12-2020-who-information-notice-for-ivd-users
https://www.who.int/news/item/14-12-2020-who-information-notice-for-ivd-users
https://www.theportugalnews.com/news/2020-11-27/covid-pcr-test-reliability-doubtful-portugal-judges/56962
https://www.aftenposten.no/meninger/debatt/i/qLKXw0/hva-vil-det-si-aa-vaere-smittet
https://www.bitchute.com/video/FXy0Dyb9xYMm
https://covid19criticalcare.com/
https://www.tv2.no/nyheter/11846298%20.
https://www.forskningsetikk.no/ressurser/fbib/lover-retningslinjer/nurnbergkodeksen
https://www.aier.org/article/lockdowns-do-not-control-the-coronavirus-the-evidence
https://www.nrk.no/norge/full-krangel-om-nedstenging-av-treningssentrene-1.15248572
https://lovdata.no/dokument/NL/lov/1814-05-17
https://www.uio.no/for-ansatte/enhetssider/med/helsam/aktuelle-saker/2019/kalager-er-blitt-professor.html
https://en.wikipedia.org/wiki/Kary_Mullis
https://freedomplatform.tv/dr-martin-kulldorff-the-great-barrington-declaration-how-focussed-protection-can-prevent-lockdowns-get-the-world-back-to-work/
https://www.dailymail.co.uk/debate/article-8899277/Professor-Sunetra-Gupta-reveals-crisis-ruthlessly-weaponised.
htmlhttps://www.bt.no/btmeninger/debatt/i/weejxd/tiltakene-mot-korona-er-ute-av-proporsjoner
https://legemiddelverket.no/Documents/Bivirkninger%20og%20sikkerhet/Rapporter%20og%20oversikter/Koronavaksiner/20210211%20Rapport%20over%20meldte%20bivirkninger%20koronavaksine.pdf
https://www.amjmed.com/article/S0002-9343(20)30673-2/fulltext
https://www.nrk.no/innlandet/flere-fikk-symptomer-pa-posttraumatisk-stressyndrom-etter-koronaen-1.15365489?
https://www.mdpi.com/1660-4601/17/24/9210
https://www.tv2.no/nyheter/11962323/?
https://www.nyatider.nu/ny-rapport-hydroxiklorokin -effektiv-mot-covid-19-2 /
---
We thank Heidi Anita Hell for this important communication by Dr. Allan Fjelstrup.
---
COPYRIGHTS
Copy & Paste lenken øverst for Yandex oversettelse til Norsk.
WHO and WHAT is behind it all ? : >
The bottom line is for the people to regain their original, moral principles, which have intentionally been watered out over the past generations by our press, TV, and other media owned by the Illuminati/Bilderberger Group, corrupting our morals by making misbehaviour acceptable to our society. Only in this way shall we conquer this oncoming wave of evil.
Commentary:
Administrator
HUMAN SYNTHESIS
All articles contained in Human-Synthesis are freely available and collected from the Internet. The interpretation of the contents is left to the readers and do not necessarily represent the views of the Administrator. Disclaimer: The contents of this article are of sole responsibility of the author(s). Human-Synthesis will not be responsible for any inaccurate or incorrect statement in this article. Human-Synthesis grants permission to cross-post original Human-Synthesis articles on community internet sites as long as the text & title are not modified.
The source and the author's copyright must be displayed. For publication of Human-Synthesis articles in print or other forms including commercial internet sites. Human-Synthesis contains copyrighted material the use of which has not always been specifically authorized by the copyright owner. We are making such material available to our readers under the provisions of "fair use" in an effort to advance a better understanding of political, economic and social issues. The material on this site is distributed without profit to those who have expressed a prior interest in receiving it for research and educational purposes. If you wish to use copyrighted material for purposes other than "fair use" you must request permission from the copyright owner.