DoD vs. CIA firefight in Frankfurt. Covert war against the deep state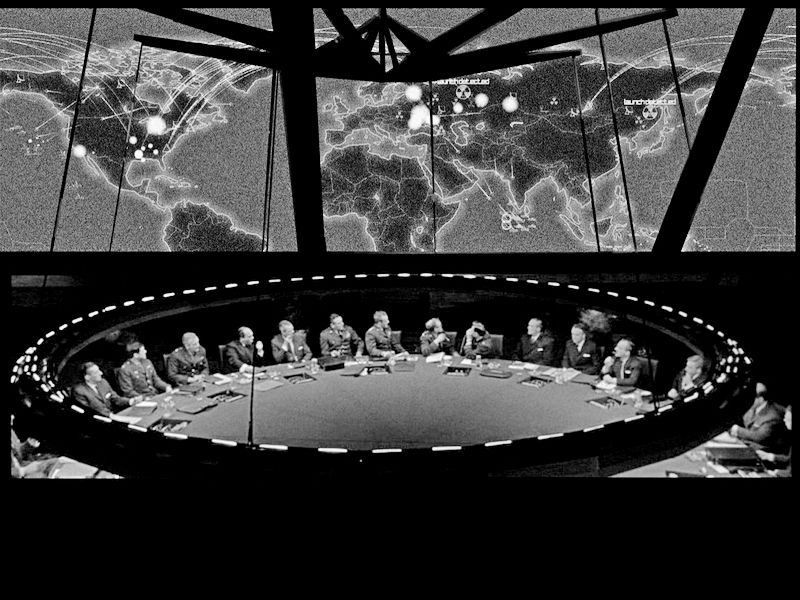 Natural News - Friday, November 27, 2020 by: Mike Adams
At this very minute, a covert war is raging across the globe, pitting Trump's DoD and DIA (Defense Intelligence Agency) against black hat deep state factions running the CIA.
The good news is: Trump is winning.
As you know by now, the DoD launched a raid on a CIA-run server farm in Frankfurt, Germany, to secure servers that contain proof of CIA interference with the 2020 election (i.e. backdoor manipulations of election results via Dominion voting machines). But new information is now surfacing that indicates there was a firefight at the server farm facility, involving US Army Special Forces units, engaging with CIA-trained paramilitary units that were flown in from Afghanistan in an emergency effort to defend the facility.
One CIA officer was killed during the firefight, and he is now being reported across the mainstream media as being "killed in Somalia." Five US Army soldiers were also killed, and they are being explained away as dying in a "helicopter crash" in Egypt.
Despite the deaths, the servers were successfully acquired by the DoD, and those servers were turned over to President Trump's private intelligence group, which is now once again led by Gen. Michael Flynn, recently pardoned and now allowed to process top secret information, since his security clearance has been restored.
Here's where this gets good:
Sidney Powell is about to roll out expert witnesses in the Georgia and Michigan lawsuits. One of these witnesses has been handed details of the vote theft which were acquired through two means: 1) The "Kraken" cyberwarfare program run by the DoD, and 2) Information found in the servers which were acquired during the multiple raids. (There were also server farm raids in Bercelona and Toronto, we are told.)
One of these witnesses is Dr. Keshavarz-Nia, a well-known cybercrimes investigator, who has a long history of working with U.S. military counter-intelligence, as well as the NSA and CIA.
He has now offered sworn statements to Sidney Powell, which can be viewed at this link.
His statements include:
I have previously discovered major exploitable vulnerabilities in DVS and ES&S that permit a nefarious operator to perform sensitive functions via its built-in covert backdoor. The backdoor enables an operator to access to perform system updates and testing via the Internet without detection. However, it can also be used to conduct illicit activities such as shifting votes, deleting votes, or adding votes in real-time… I conclude with high confidence that the election 2020 data were altered in all battleground states resulting in a hundreds of thousands of votes that were cast for President Trump to be transferred to Vice President Biden.
And so the circle is complete: DoD forces deploy cyber warfare weapons ("Kraken") as well as kinetic troops (Special Forces, under the US Army) to acquire physical servers, all the information derived from these operations is extracted by DIA forensic analysts, it is then handed over to various expert witnesses who are prepared to testify under oath, resulting in the courts nullifying the fraudulent vote manipulations in the swing states.
This is how Trump gets to 300+ electoral votes and secures his second term as President. If successful, these revelations will also utterly destroy the Democrat party and result in thousands of treasonous actors going to prison for their roles in this attempted cyber warfare election theft to overthrow the United States government.
Listen to my full Situation Update for the full, point-by-point explanation of all the details:
See previous day's Situation Update podcasts at the Health Ranger Report channel on Brighteon.com:

I will also be posting another Situation Update tomorrow (Saturday), based on all the intelligence being gathered today.
Previous :INTERVIEW: Jeffrey Prather lays out how Trump, the DoD and Chris Miller DEFEAT the deep state traitors and save America
Next :Interview with Monkey Werx: CIA rendition flights are CONTINUING, confessions extracted, traitors turned
More news on CIA

Interview with Monkey Werx: CIA rendition flights are CONTINUING, confessions extracted, traitors turnedSituation Update – Nov. 27th – DoD vs. CIA firefight in Frankfurt as covert war against the deep state RAGES across the globeSituation Update – Nov. 26th – Flynn in place, DoD aligned, rendition flights ACTIVE Sidney Powell's strategic independence allows her to operate independently from Trump's legal teamEx-military official outlines two vote fraud programs potentially used to carry out criminal election theftIntelligence update:
The Great Reset vs. the Great Awakening – the grand battle taking place right now for the future of America and the free world CIA Democrat House Rep. takes lead over GOP challenger after 14,616 votes found on 'memory stick'It's time for Trump to declassify EVERYTHINGUnder Biden, Americans will have to get vaccinated for Covid-19 in order to eatCAUGHT! Election data analyzed, producing detailed list of over 500,000 votes SWITCHED from Trump to Biden via voting machine software theft, with heavy fraud focused on swing states.
About the author:
Mike Adams (aka the "Health Ranger") is a best selling author (#1 best selling science book on Amazon.com called "Food Forensics"), an environmental scientist, a patent holder for a cesium radioactive isotope elimination invention, a multiple award winner for outstanding journalism, a science news publisher and influential commentator on topics ranging from science and medicine to culture and politics. Follow his videos, podcasts, websites and science projects at the links below.
---
COPYRIGHTS
Copy & Paste lenken øverst for Yandex oversettelse til Norsk.
WHO and WHAT is behind it all ? : >
The bottom line is for the people to regain their original, moral principles, which have intentionally been watered out over the past generations by our press, TV, and other media owned by the Illuminati/Bilderberger Group, corrupting our morals by making misbehaviour acceptable to our society. Only in this way shall we conquer this oncoming wave of evil.
Commentary:
Administrator
HUMAN SYNTHESIS
All articles contained in Human-Synthesis are freely available and collected from the Internet. The interpretation of the contents is left to the readers and do not necessarily represent the views of the Administrator. Disclaimer: The contents of this article are of sole responsibility of the author(s). Human-Synthesis will not be responsible for any inaccurate or incorrect statement in this article. Human-Synthesis grants permission to cross-post original Human-Synthesis articles on community internet sites as long as the text & title are not modified.
The source and the author's copyright must be displayed. For publication of Human-Synthesis articles in print or other forms including commercial internet sites. Human-Synthesis contains copyrighted material the use of which has not always been specifically authorized by the copyright owner. We are making such material available to our readers under the provisions of "fair use" in an effort to advance a better understanding of political, economic and social issues. The material on this site is distributed without profit to those who have expressed a prior interest in receiving it for research and educational purposes. If you wish to use copyrighted material for purposes other than "fair use" you must request permission from the copyright owner.