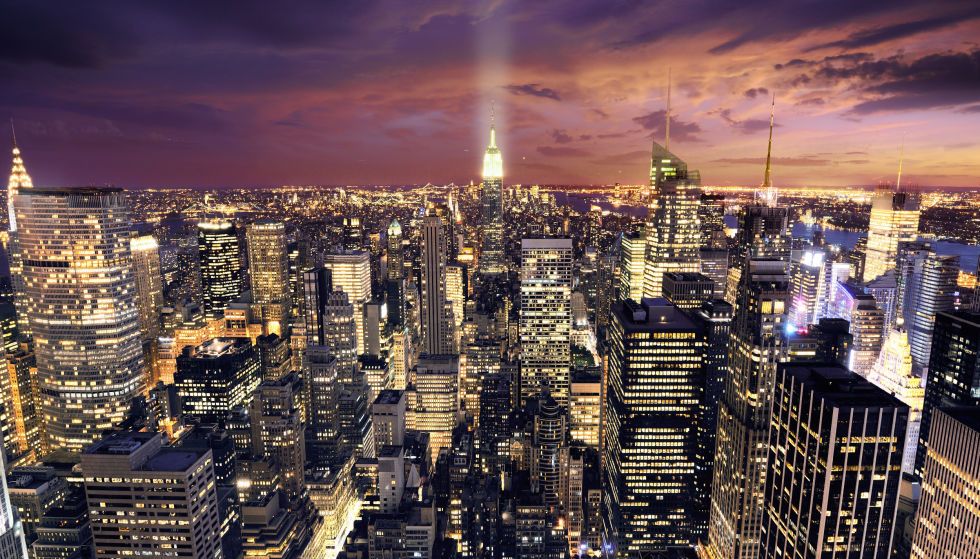 Foto: NTB - Jesper Nordahl Finsveen - Publisert 22. november 2020
Skjelver etter Trump-melding - Wall Street startet uka med rekorder, og endte den med bekymring.  Nå skjelver det amerikanske næringslivet etter meldingen fra Trump-administrasjonen.
Børsindeksen S&P 500, en oversikt over USAs 500 største selskaper, nådde rekordhøyder mandag denne uka. Da børsen stengte fredag, var alt det vunne tapt igjen, og for første gang på to uker pekte røde piler nedover.
Entusiasme over gode vaksinenyheter ble erstattet av bekymring over nye smitterekorder, og så kom meldingen fra Trump-administrasjonen som fikk det amerikanske næringslivet til å skjelve.
S&P-indeksen falt med 24,33 poeng til 3557,54. Dow Jones falt med 219,75 poeng til 29 263,48. Nasdaq falt med 49,74 til 1785,34.
- Det er et marked som er opptatt av vekst. Og det er den store usikkerheten, sier Quincy Krosby, sjefstrateg i Prudential Financial, til nyhetsbyrået Associated Press (AP).
Stenger ned - igjen
For bare de siste seks dagene har én million amerikanere fått påvist coronasmitte. Landet har nå over 12 000 000 registrerte tilfeller, og registrert over 260 000 coronarelaterte dødsfall.
Kan spare deg flere tusen
Det forårsaker massiv usikkerhet for det amerikanske næringslivet.
I deler av USA, som for eksempel i California, er det innført portforbud om kveldene og natta. Andre delstater overveier også nye nedstengninger.
- Det er en stor bekymring for om det blir nye nedstengninger i store deler av landet. Hva kommer det til å bety for næringslivet?, sier J.J. Kinahan, sjefstrateg i TD Ameritrade, til AP.
Spørsmålet ble enda mer prekært torsdag.
Nei til krisehjelp
Da annonserte Trump-administrasjonen, ved finansminister Steven Mnuchin at flere av coronakrisepakkene til næringslivet, ikke vil forlenges etter nyttår.⚙
Næringslivet reagerte, børsene reagerte og selv USAs uavhengige sentralbank, Federal Reserve, reagerte.
Banken skrev i en uttalelse at de «ville ha foretrukket» at krisepakkene ble opprettholdt for på den måten fortsette å støtte næringslivet og den «sårbare økonomien».
Sjefstrategen Quincy Krosby beskriver situasjonen for USAs børser og næringsliv slik, overfor AP:
- På veien til den andre siden av denne pandemien, er det omveier, og vi er på en av de omveiene.
Rekordvekst etter rekordras
Som med verdens økonomier flest, ble også USAs økonomi sterkt preget av den første coronabølgen.
I andre kvartal gikk den amerikanske økonomien tilbake med hele ni prosent. Det var et rekordras. Til sammenlikning krympet USAs BNP med fire prosent etter finanskrisa i 2008.
Men så kom den påfølgende rekordveksten.
I tredje kvartal vokste økonomien med rekordsifrene 7,4 prosent. Aldri før har den økonomiske veksten vært så stor i ett enkeltkvartal. Den forrige rekorden ble satt i 1960, og var på 3,9 prosent.
Og i november har S&P-indeksen likevel vokst med 8,8 prosent i november.
---
COPYRIGHTS
Copy & Paste lenken øverst for Yandex oversettelse til Norsk.
WHO and WHAT is behind it all ? : >
The bottom line is for the people to regain their original, moral principles, which have intentionally been watered out over the past generations by our press, TV, and other media owned by the Illuminati/Bilderberger Group, corrupting our morals by making misbehaviour acceptable to our society. Only in this way shall we conquer this oncoming wave of evil.
Commentary:
Administrator
HUMAN SYNTHESIS
All articles contained in Human-Synthesis are freely available and collected from the Internet. The interpretation of the contents is left to the readers and do not necessarily represent the views of the Administrator. Disclaimer: The contents of this article are of sole responsibility of the author(s). Human-Synthesis will not be responsible for any inaccurate or incorrect statement in this article. Human-Synthesis grants permission to cross-post original Human-Synthesis articles on community internet sites as long as the text & title are not modified.
The source and the author's copyright must be displayed. For publication of Human-Synthesis articles in print or other forms including commercial internet sites. Human-Synthesis contains copyrighted material the use of which has not always been specifically authorized by the copyright owner. We are making such material available to our readers under the provisions of "fair use" in an effort to advance a better understanding of political, economic and social issues. The material on this site is distributed without profit to those who have expressed a prior interest in receiving it for research and educational purposes. If you wish to use copyrighted material for purposes other than "fair use" you must request permission from the copyright owner.