Her er litt av det du ikke er blitt fortalt om vindturbiner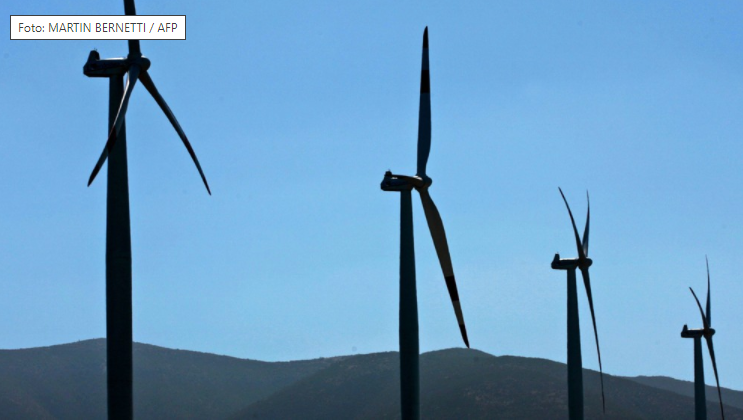 Tim Mathiesen, Stavern - Publisert: 30.10.2019 kl 11:31
Vet alle politikere fullt og helt hvilke implikasjoner oppsetting og drifting av vindturbiner gir? Det jeg tror kanskje de fleste IKKE har fått med seg er at de vindturbinene som nå settes opp rundt omkring i den norske naturen er miljøkriminalitet av verste sort.
En ting er at disse vindturbinene ødelegger vakker norsk natur for all fremtid, er stygt og dreper fredede fugler. Det har de fleste fått med seg, uten at det ser ut til å bety noen verdens ting for politikere og vindindustrien. Stjeler du et fredet ørne-egg, blir du straffet. En vindturbin som dreper en fredet ørn får ingen følger. Så skadene vindturbiner gjør får fortsette helt uten konsekvenser.
Men så kommer det: Det de fleste IKKE har fått med seg, er at disse turbinene avgir lavfrekvent infralyd som over tid gjør folk og dyr syke.
Erfaringer fra Canada viser at metemark i grunnen forsvinner med den følge at jorden blir tettere, hardere og dermed mindre fruktbar. Jorden gir rett og slett dårligere avlinger. Og kyr gir mindre melk. De trives ikke så godt som før. Og folk blir kvalme, får vondt i hodet og føler seg generelt uvel. Dette er spesielt farlig for hjertesyke folk og folk med generelle hjertelidelser.
Dette er dokumentert bl.a. i dokumentaren «DOWN WIND - Wind Farm documentary» på YouTube.
Til havs: Vindturbiner til havs bruker fremdeles Neodymium som må utvinnes, dreper fugler, bruker 2.500 liter olje, -og oljelekkasjer har vist seg å være et problem.
De kaster fra seg tonnevis med mikroplast som småfisken mistar for marine dyr og spiser det. Så får vi mikroplast i næringskjeden vår. Se fra 4:15 og utover i denne videoen. Også turbinene til havs avgir lavfrekvent infralyd som forsterkes mange ganger under vann. Noen har stilt spørsmålet om dette kan være en grunn til at hvaler svømmer på land.
Fra Tyskland ble det i oktober 2018 frigitt en rapport som sa at i Tyskland alene døde 1.200 tonn innsekter pga disse vindturbinene.
Når begynte biedøden å eskalere? Var det samtidig med at vindturbiner begynte å bre om seg? Jeg vet ikke, jeg stiller kun spørsmålet.
Videre er produksjonen av vindturbinene miljøkriminalitet pga stoffene (Neodymium) som brukes. Kan sammenlignes med produksjonen av batterier til elbiler.
95% av verdens forekomst av Neodymium finnes i Kina der tidligere fruktbare marker er omgjort til giftige sumper der folk blir syke av å bo i nærheten. «Ja til å ødelegge miljøet bare det ikke skjer hos meg». Dokumentert på YouTube i flere videoer. Bl.a. videoen «How Wind Farms Destroy the Environment 2: Toxic Waste».
Og etter 25 år skal vindturbinene skrotes, og hvor man da skal gjøre av skrotet?
Bladene som er laget av ikke nedbrytbar og gjenvinnbar kompositt blir et stort problem. Hva skal man gjøre med dem? Hvor skal man gjøre av dem? I USA har de ikke funnet annen løsning enn å grave dem ned.
- Et varslet miljøproblem foreløpig uten løsning.
Alt dette, -ingen ting av det snakkes det om i dag. Man bare ødelegger naturen, bygger vindturbiner og dreper fugler. Og ødelegger mikro -og makrobiologien, og dermed økosystemet.
Og da har jeg ikke nevnt at pga alle innsektene som fester seg til propellbladene, så reduserer det kraftproduksjonsevnen, gir dyrere strøm, -propellbladene må vaskes, -en veldig dyr operasjon som fordyrer strømmen ytterligere. Og i Norge får vi is og sne på propellbladene om vinteren i tillegg.
Norges Miljøvernforbund har regnet ut at bl.a. p.g.a. dette kan vi bare nyttegjøre oss 24% av den strømmen som produseres. Se deres video «Vindkraft - Sparer vi CO2» på YouTube.
Vindturbiner er som kraftproduksjonsmiddel dyrt og dårlig. Men akkurat det er bare et økonomisk spørsmål, -ikke et spørsmål om miljøkriminalitet som det å ødelegge mikro -og makrobiologien og hele økosystemet er. -Noe vindturbiner gjør. -Som ingen snakker om fordi de ikke vet det. -Fordi ingen forteller dem det.
Jeg antar at hadde alle visst alle implikasjonene ved å tillate vindturbiner, ville alle ansvarlige politiske partier gått inn for å forby vindturbiner i Norge, ikke sant? Eller?
Hva vil politikerne gjøre for å stoppe den miljøkriminalitet som foregår?
Mitt håp er at alle politikere setter seg fullt og helt inn i implikasjonene rundt oppsetting og drifting av vindturbiner, -og at dette til slutt rett og slett blir forbudt i hele Norge.
Og til kommuner som tjener penger pga Staten betaler subsidier vil jeg si; -Det var en gang en politiker, Jon Leirfall mener jeg han het, -som snakket noe om å tisse i buksen en kald vinterdag…..
Jeg vil også vise til et tidligere avisutklipp fra NTB:
En amerikansk forsker mener hun har oppdaget en ny sykdom: vindmøllesyndromet. Støy og vibrasjoner fra store vindmøller gir økt risiko for hjertesykdom, migrene, panikkanfall og andre helseproblemer, viser en undersøkelse som er gjennomført av barnelegen Nina Pierpont. Pierpont har undersøkt folk som bor nær vindmøller i USA, Storbritannia, Italia, Irland og Canada over en periode på mer enn fem år, og gjennom studien mener hun å ha identifisert det nye syndromet. Det gir utslag i hjertesykdom, øresus, svimmelhet, panikk, migrene og søvnproblemer, skriver den britiske avisen The Independent. Årsaken skal være forstyrrelser i det indre øret som følge av den lavfrekvente støyen fra vindmøllene.
Det samme sier WHO i sin rapport fra 2018. 1 million mennesker i Europa er berørt.
---
COPYRIGHTS
WHO and WHAT is behind it all ? : >
VISIT THE PAPERTURN 20 OCT ARCHIVE
The bottom line is for the people to regain their original, moral principles, which have intentionally been watered out over the past generations by our press, TV, and other media owned by the Illuminati/Bilderberger Group, corrupting our morals by making misbehaviour acceptable to our society. Only in this way shall we conquer this oncoming wave of evil.
Commentary:
Administrator
HUMAN SYNTHESIS
All articles contained in Human-Synthesis are freely available and collected from the Internet. The interpretation of the contents is left to the readers and do not necessarily represent the views of the Administrator. Disclaimer: The contents of this article are of sole responsibility of the author(s). Human-Synthesis will not be responsible for any inaccurate or incorrect statement in this article. Human-Synthesis grants permission to cross-post original Human-Synthesis articles on community internet sites as long as the text & title are not modified.
The source and the author's copyright must be displayed. For publication of Human-Synthesis articles in print or other forms including commercial internet sites. Human-Synthesis contains copyrighted material the use of which has not always been specifically authorized by the copyright owner. We are making such material available to our readers under the provisions of "fair use" in an effort to advance a better understanding of political, economic and social issues. The material on this site is distributed without profit to those who have expressed a prior interest in receiving it for research and educational purposes. If you wish to use copyrighted material for purposes other than "fair use" you must request permission from the copyright owner.