Politimester Beate Gangås skaper et «sosionom-politi»
Resett - Av Redaksjonen -6. september 2020 | 13:25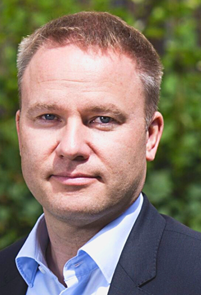 Per-Willy Amundsen får kjeft av Erna Solberg
Statsminister Erna Solberg refser sin tidligere justisminister Per-Willy Amundsen (Frp) og lurer på «hvilken verden han lever i».
Frp-politikeren kom med harde utspill mot politiet i forbindelse med demonstransjonene til Stopp Islamiseringen av Norge (SIAN). I Bergen klarte sinte menn med innvandrerbakgrunn å ta seg forbi politisperringene og slå ned SIAN-leder Lars Thorsen så blodet sprutet.
Helgen etter var det ny markering i Oslo. Der rømte politiet etter å ha blitt angrepet av de som demonstrerte mot SIAN.annonse
– Vi trenger politimestre som Willy Haugli. Hva har vi fått i stedet? En feministisk politiledelse med «flerkulturell forståelse» som praktiserer identitetspolitikk? En politiledelse som ikke en gang klarer å forsvare sine mannskaper?
– Total stryk til politidirektøren og justisministeren. Dere undergraver politiets autoritet ved å ikke ta deres egne folk i forsvar. Det er kun skammelig, skrev Amundsen på Facebook i sin kritikk av politiet.
I videoen under kan du se hvordan politiet ble angrepet under SIANs markering, og at de til slutt valgte å flykte. Det ble også rapportert at den rasende mobben gikk til angrep og slo til en kvinne.annonse
– Stem ut de hvite
I et nytt intervju med TV 2 fortalte Amundsen at han siktet til politimester Beate Gangås, som har en fortid i likestillingsombudet, når han skrev at politiet var blitt et «sosionom-politi».
I 2007 skrev Aftenposten en sak om Gangås i forbindelse med valget. Der mente hun at folk skulle «stemme ut heterofile, hvite menn» og «stemme inn kvinner, funksjonshemmede, homofile, unge og innvandrere».
– Alle bør stemmes inn når du mandag går til valgurnene. Bortsett fra hvite, heteroseksuelle menn mellom 40 og 50 år uten nedsatt funksjonsevne, sa Gangås i 2007.
Amundsen mener Gangås har en fortid som politisk aktivist, og at hun derfor aldri burde blitt ansatt som politimester i hovedstaden.annonse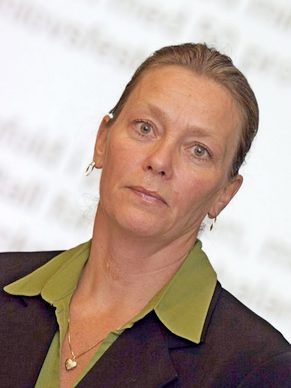 – Det viser vel at hun har en aktivistisk politisk fortid, som ikke nødvendigvis er forenlig med å være politimester i Oslo. Jeg er opptatt av at vi ikke har politiserte politiledere. At vi har politiledere som ivaretar mannskapene sine og sørger for lov og orden, og ikke tar andre hensyn enn det som er deres samfunnsoppdrag, uttalte Amundsen til TV 2.
Konfliktsdempere
I den samme artikkelen får Amundsen kjeft av statsminister Erna Solberg. Hun vil ikke at politiet skal være tøffere med demonstrantene, og mener de har gjort en god jobb.
– Jeg vet ikke hvilken verden Per-Willy lever i for tiden når han sier dette. De har forsøkt å konfliktdempe og beskytte ytringsfriheten, sier Solberg om politiets håndtering.
Arrogante
TV 2 har lagt ut saken på sin egen Facebook-side, og der er det Solberg som får mest kjeft.
– Utrolig arrogante som Høyre har blitt. Jeg tror Erna gir faen i om det blir sosialistisk ved neste valg. Ille å se hvordan Høyre har utviklet seg til å gi faen i landet, skriver en person.
Også Gangår blir kritisert.
– Beate Gangås er den svakeste politimester som Oslo har hatt på mange mange år. Totalt usynlig og lite handlekraftig der hun «gjemmer» seg bak sitt skrivebord, skriver en annen.
BEMERKNING
Her unndrar politiet sitt ansvar for ett oppgjør som alle vet vil komme til hele Europa.  Du kan ignorere virkeligheten, men ikke følgende derav.
Vi må snarest øke politistyrkene og utstyre dem med effektive våpen for opprørs-kontroll.  USA har allerede tatt i bruk et transportabelt 5G system som har en rekkevidde på flere hundre meter og skaper en uutholdelig smerte i nervesystemet like under huden, uten å lage varige skader. Gjør vi ikke noe effektivt NÅ, blir det en blodig borgerrevolusjon om kort tid.
Active Denial System (ADS), er et ikke-dødelig våpen med direkte energi utviklet av det amerikanske militæret, designet for areal nektelse, omkrets sikkerhet og mengdekontroll
Uformelt kalles våpenet også varmestrålen siden det fungerer ved å varme opp overflaten av mål, for eksempel huden til målrettede mennesker. Raytheon hadde markedsført en versjon av denne teknologien med redusert rekkevidde.
ADS ble distribuert i 2010 med USAs militær i Afghanistan-krigen, men ble trukket tilbake uten å se kamp.
Den 1 august 2010 kunngjorde Los Angeles Sheriff's Department at de hadde til hensikt å bruke denne teknologien til å kontrollere fengslede mennesker i Pitchess Detention Center i Los Angeles, og uttalte at de hadde til hensikt å bruke den i "operasjonell evaluering" i situasjoner som å bryte opp fangekamper.
Fra og med 2014 var ADS bare et kjøretøymontert våpen, selv om amerikanske marinesoldater og politi begge arbeidet med bærbare versjoner.
ADS ble utviklet under sponsing av Department of Defense Non-Lethal Weapons Program med Air Force Research Laboratory som det ledende byrået. Det er rapporter om at Russland og Kina utvikler sine egne versjoner av Active Denial System.
---
WHO and WHAT is behind it all ? : >
---
The bottom line is for the people to regain their original, moral principles, which have intentionally been watered out over the past generations by our press, TV, and other media owned by the Illuminati/Bilderberger Group, corrupting our morals by making misbehaviour acceptable to our society. Only in this way shall we conquer this oncoming wave of evil.
Commentary:
Administrator
HUMAN SYNTHESIS
All articles contained in Human-Synthesis are freely available and collected from the Internet. The interpretation of the contents is left to the readers and do not necessarily represent the views of the Administrator. Disclaimer: The contents of this article are of sole responsibility of the author(s). Human-Synthesis will not be responsible for any inaccurate or incorrect statement in this article. Human-Synthesis grants permission to cross-post original Human-Synthesis articles on community internet sites as long as the text & title are not modified.
The source and the author's copyright must be displayed. For publication of Human-Synthesis articles in print or other forms including commercial internet sites. Human-Synthesis contains copyrighted material the use of which has not always been specifically authorized by the copyright owner. We are making such material available to our readers under the provisions of "fair use" in an effort to advance a better understanding of political, economic and social issues. The material on this site is distributed without profit to those who have expressed a prior interest in receiving it for research and educational purposes. If you wish to use copyrighted material for purposes other than "fair use" you must request permission from the copyright owner.