Finansministeren fikk ikke vite om Tangens skattetvist med britiske myndigheter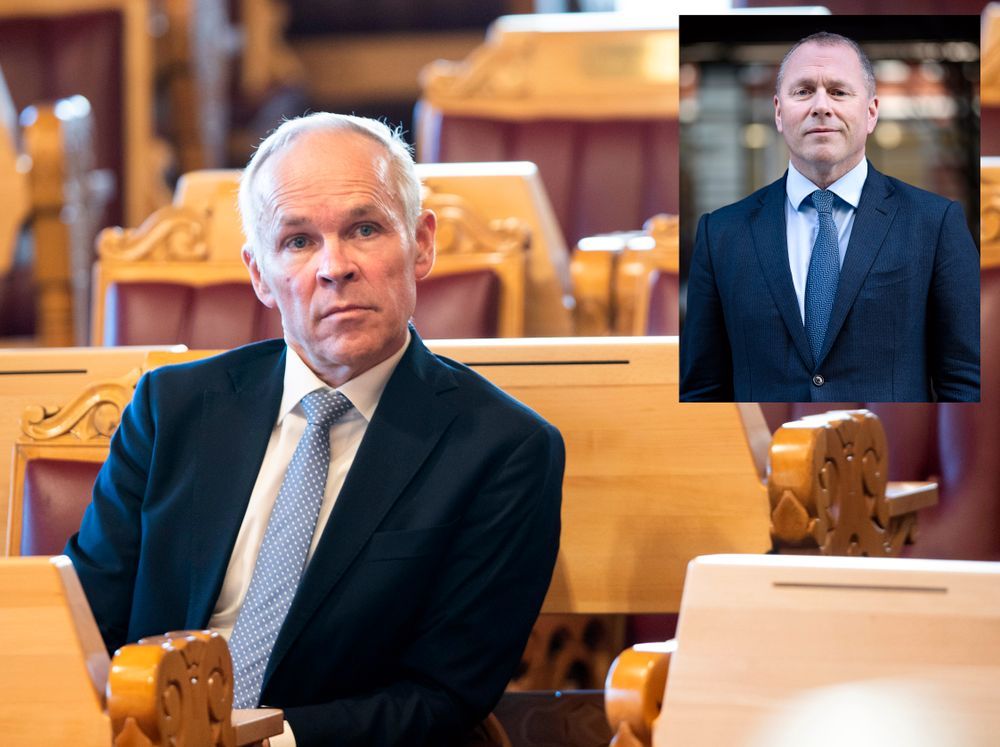 Oppdatert 29. april 2020
Sentralbanksjefen nevnte ikke at påtroppende Oljefond-sjef Nicolai Tangen har en stor skattesak gående med britiske myndigheter, da finansminister Jan Tore Sanner (H) ringte før ansettelsen. Nå har Tangen sendt mer informasjon.
Mandag avdekket VG store skattekrav i Storbritannia som involverer påtroppende oljefond-sjef Nicolai Tangen, selskapet hans AKO Capital og partnere i selskapet. Skattesaken var ikke kjent for offentligheten før VG omtalte den.
Tangen har opplyst til VG at den dreier seg om flere hundre millioner kroner for hans del. Fondet forvalter nå rundt 180 milliarder kroner.
Nå opplyser den britiske ankedomstolen som skal behandle saken til VG at britiske skattemyndigheters vedtak ble fattet i 2018 og deretter anket.
Her Majesty Revenue and Customs (HMRC) blir motpart i ankesaken.
Ikke informert
Mandag opplyste Norges Bank til VG at Tangen informerte dem om skattesaken under ansettelsesprosessen i vinter. Kommunikasjonsdirektør Runar Malkenes understreket, i likhet med Tangen, at slike saker er «vanlige i Storbritannia».
23. mars, kort tid før utnevnelsen av Tangen tok finansminister Jan Tore Sanner (H) kontakt med sentralbanksjef Øystein Olsen.
– Ble statsråden informert om at Tangen og AKO har en stor skattesak mot seg i Storbritannia, som for Tangens del handler om flere hundre millioner kroner?
– Nei, svarer senior kommunikasjonsrådgiver Helene Megaard i Finansdepartementet til VG i kveld.
VG har spurt Norges Bank om hvorfor ikke Olsen tok opp skattesaken med Sanner. Presseansvarlig Bård Ove Molberg skriver til VG at det var flere møter med Finansdepartementet der de ble «orientert på å et overordnet nivå» om ulike sider ved Tangens økonomi og koblingen til AKO-fondene.
– Ble Tangens skattesak, som involverer flere hundre millioner kroner, med britiske myndigheter tatt opp på noen av disse møtene eller i korrespondansen? Ble departementet eller Sanner informert på noe tidspunkt?
– Departementet ble ikke informert om denne saken på noe tidspunkt, skriver Megaard.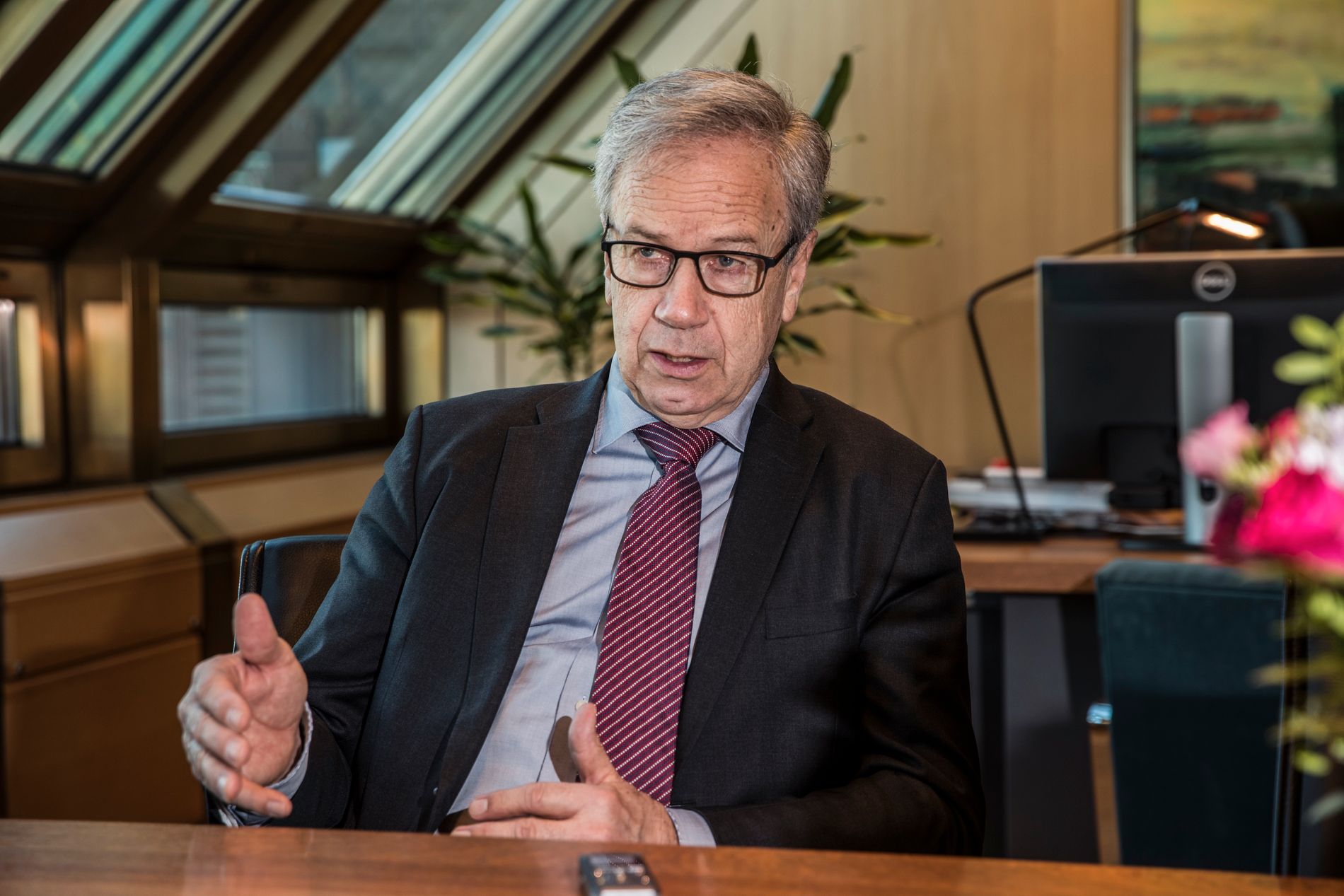 I flere skriftlige svar til Stortinget skriver Sanner at han tok denne samtalen med Olsen «for å forsikre meg om at Norges Bank hadde gjort tilstrekkelige undersøkelser om egnethet opp mot de kvalifikasjonskravene som var stilt og om fremtidige spørsmål som en kunne regne med at ville komme, for eksempel skattemessige forhold.»
VG er avhengig av gode tips fra våre lesere. Kontakt oss på e-post (bjorn.haugan@vg.no) (eiliv@vg.no) (eirik.rosvik@vg.no) eller på kryptert melding via Signal eller WhatsApp til +4745291836.
– Pågående skattesak
Skattesaken i Storbritannia skulle for en ankedomstol i desember i år, men på grunn av coronaviruset er saken foreløpig utsatt.
– Dette er som sagt en pågående skattesak, og det er derfor begrenset hvor mye mer jeg kan si om den, skriver Tangen til VG.
Skatteårene i Storbritannia løper fra april til april. I et notat ført i pennen av advokaten som representerer flere partnere og AKO, står det at uenigheten med HMRC dreier seg om årene 2012–2013 og 2013–2014. Notat er videresendt til VG av Tangen selv. Advokaten bak notatet er ifølge Tangen skal være fra det internasjonale selskapet Simons & Simons, som har hovedsete i London.
Advokaten skriver videre at AKOs plan ble laget for å fremme langsiktige investeringsstrategier og beholde nøkkelpersoner. Ifølge notatet er det også levert uttalelser fra vitner i saken.
Har betalt kravet
VG har stilt Tangen flere spørsmål, blant annet om hvilke konkrete forhold britiske skattemyndigheter reagerte på og hvor mye penger skattekravene omhandler for AKO og de involverte partnerne.
Tangen svarer ikke på hvor store skattekrav han og andre involverte mottok, men understreker at han har betalt kravet og håper på penger tilbake, dersom de vinner fram.
– For min del, ble det aktuelle beløpet betalt til HMRC i januar 2019, skriver Tangen.
Nå avventer han den rettslige prosessen.
– Hvis vi får medhold, kan det være snakk om flere hundre millioner kroner for min del, skrev han til VG tidligere denne uken.
Tangen sendte mer
I går skrev VG at Norges Bank heller ikke informerte Finansdepartementet om Nicolai Tangens USA-seminar eller formuen i et skatteparadis, før han fikk jobben som ny sjef for Oljefondet.
VGs sak om skattetvisten i Storbritannia ble publisert etter at Norges Banks representantskap i forrige uke sendte en rekke spørsmål til sentralbanksjef Øystein Olsen om ansettelsen av Tangen. Ingen av spørsmålene berører temaet.
Likevel opplyser Tangen til VG at han nå har sendt utfyllende dokumentasjon som skal leveres til representantskapet.
VG har etterspurt mer dokumentasjonen fra Tangen, blant annet et brev sendt fra hans advokat og mottatt av Norges Bank 21. februar om skattesaken.Tangen henviser til Norges Bank og at dette skal offentliggjøres der.
Tangens svar til VG:
VG sendte flere spørsmål til Tangen i går og i dag om skattesaken. I dag sendte Tangen følgende svar.
«Som allerede nevnt er dette en pågående skattesak som AKO Capital og partnerne har med britiske skattemyndigheter knyttet til incentivordninger. Det er et såkalt «deferred payment scheme» som veldig mange i bransjen satt opp etter finanskrisen for å skape enda bedre samsvar mellom investorer og forvalternes interesser.
All skatt er innbetalt og deler vil eventuelt bli tilbakebetalt til partnerne dersom selskapets syn vinner frem. Denne type saker er relativt vanlige i Storbritannia.
For min del, ble det aktuelle beløpet betalt til HMRCs «Strategic Accounting Framework Environment» i januar 2019.
Dette er som sagt en pågående skattesak, og det er derfor begrenset hvor mye mer jeg kan si om den.
Dette skriver vår advokat:
We are representing AKO LLP and certain of the individual LLP members in a dispute with HMRC before the UK's First-tier Tax Tribunal. The dispute concerns the UK taks treatment of historic profitt allocations made by the LLP in accordance with the AKO incentivisation and retention plan (the «Plan») in taks years 2012/13 and 2013/14. The Plan, which the LLP operated between November 2011 and February 2014 inclusive, was designed to promote long term investment strategies, retain key personell, and reflect increased regulatory and investor expectations at that time that individual reward should be tied to investment performance over a longer period. Witness evidence has been served and the partyer have agreed dates for the case to be heard by the Tribunal in December 2020. However, due to delays in the Tribunal administration caused by Covid-19, no date for the hearing has yet been confirmed.», skriver Tangen.
Dette sier Norges Bank om Tangen-ansettelsen
Publisert: 29.04.20 kl. 21:48 Oppdatert: 29.04.20 kl. 23:49
---
WHO and WHAT is behind it all ? : >
---
VISIT THE HUMAN SYNTHESIS ACHIVE
The bottom line is for the people to regain their original, moral principles, which have intentionally been watered out over the past generations by our press, TV, and other media owned by the Illuminati/Bilderberger Group, corrupting our morals by making misbehavior acceptable to our society. Only in this way shall we conquer this oncoming wave of evil.
Commentary:
Administrator
HUMAN SYNTHESIS
All articles contained in Human-Synthesis are freely available and collected from the Internet. The interpretation of the contents is left to the readers and do not necessarily represent the views of the Administrator. Disclaimer: The contents of this article are of sole responsibility of the author(s). Human-Synthesis will not be responsible for any inaccurate or incorrect statement in this article. Human-Synthesis grants permission to cross-post original Human-Synthesis articles on community internet sites as long as the text & title are not modified.
The source and the author's copyright must be displayed. For publication of Human-Synthesis articles in print or other forms including commercial internet sites. Human-Synthesis contains copyrighted material the use of which has not always been specifically authorized by the copyright owner. We are making such material available to our readers under the provisions of "fair use" in an effort to advance a better understanding of political, economic and social issues. The material on this site is distributed without profit to those who have expressed a prior interest in receiving it for research and educational purposes. If you wish to use copyrighted material for purposes other than "fair use" you must request permission from the copyright owner.