Her er Thinktank Civitas rike onkler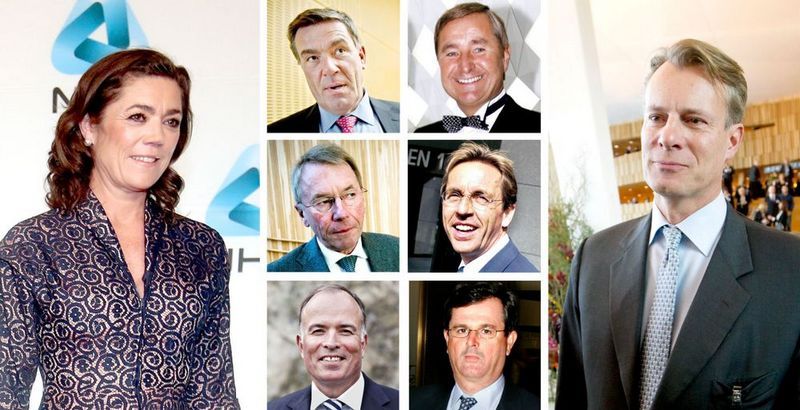 Stine Grihamar - Publisert:Oppdatert: 3. juli 2013 11:14,
Johan H. Andresen, Jens Ulltveit-Moe og Stein Erik Hagen er blant toppene som står i front for spleiselaget til den liberale tankesmien.
- Civita skal ikke gi noen avkastning. Vi mottar gaver fra dem som formelt er aksjonærene våre, sier Civita-leder Kristin Clemet til E24.
Sommeren 2003 stiftet NHO, Rederiforbundet og selskapene til en rekke kjente næringslivstopper Civita. Målet var å øke oppslutningen om markedsøkonomien.

Tankesmien arrangerer debatter, seminarer og konferanser. I tillegg publiserer organisasjonen utredninger og bøker.
Aksjonærer i Civita
NHO - 19 prosent
Stiftelsen Liberalt Forskningsinstitutt - 15 prosent
Norges Rederiforbund - 12 prosent
Ferd Holding (Johan. H. Andresen) - 8 prosent
Umoe Industri (Jens Ulltveit Moe) - 3 prosent
Sundt (Helene E. Sundt og Christian G. Sundt) - 3 prosent
Jotun (Odd Gleditsch) - 3 prosent
Leif Höeghs stiftelse - 3 prosent
Canica (Stein Erik Hagen) - 2 prosent
Løvenskiold-Vækerø (Carl Otto Løvenskiold) - 2 prosent
Kistefos (Christen Sveaas) - 2 prosent
Höegh Autoliners Management - 2 prosent
Det koster penger:
Aksjeselskapet Civita går med underskudd hvert år, og siden oppstarten er det samlede resultatet vel 54 millioner i minus.
9,8 millioner kroner forsvant bare i fjor.
Det er akkurat slik regnskapet til et ideelt aksjeselskap skal se ut, poengterer Clemet. - De negative resultatene må ikke leses som tapte penger. Det er penger vi har brukt. - Vi kunne vært en stiftelse som mange andre organisasjoner, men denne selskapsformen gir åpenhet og vi avmystifiserer hvem som er støttespillerne våre, forsetter hun.
LES OGSÅ: Civita trenger friske penger

Spytter inn penger hvert år

Støttespillerne er mange, og har vokst i antall de siste årene. I fjor var det i underkant 60 selskaper på aksjonærlisten. Blant dem er organisasjoner som NHO og Stiftelsen Liberalt Forskningsinstitutt, men også kjente næringslivsprofiler som Johan H. Andresen, Jens Ulltveit Moe, Odd Gleditsch, Christen Sveeas, Stein Erik Hagen, og Carl Otto Løvenskiold. Siden Civita ikke tar betalt for det de gjør, trenger organisasjonen kapitaltilførsel regelmessig. Aksjonærene forplikter seg til å spytte penger inn i tankesmien over tre årsperioder, og minstebeløpet for å være med er i utgangspunktet 55.000 kroner per år.
- Vi kontakter både nåværende og potensielle aksjonærer. Vi spør om de kan være snill å støtte oss med 55.000 kroner i tre år om gangen. Men dersom noen sier nei, men sier de kan gi 10.000 kroner, takker vi selvfølgelig også ja til det, sier Clemet.
Etter kapitaltilførsel fra eierne, satt Civita ved årsskiftet igjen med 4,1 millioner i egenkapital. Civita sikret også finansiering for en ny treårsperiode i fjor.
LES OGSÅ:Tenketanker vil ha norsk kongevalg

Vil samle inn 15 millioner
Den største posten i Civita-regnskapet er personalkostnader. I 2012 ble cirka 10 millioner kroner brukt til å lønne ansatte. Kristin Clemet tar den største biten med en lønn på 1,9 millioner kroner.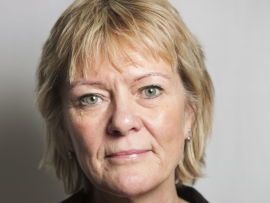 Ifølge Clemet har Civita lagt beslag på totalt 12 årsverk det siste året. Med dagens aktivitetsnivå beregner hun at det trengs rundt 1 million kroner for hvert årsverk i året.

- Aktivitetsnivået vårt er meget høyt, og vi har over dobbelt så mange som jobber for oss som antall årsverk. Vi knytter til oss professor II-stillinger, stipendiater og studenter til ulike oppdrag. Det skaper dynamikk, gir en større bredde og et mer interessant miljø, sier hun.
- Hvor store ønsker dere å bli?

- Siden jeg begynte som leder har vi økt litt hvert år i antall årsverk og penger. Vi har ambisjoner om å komme opp i 15 årsverk, men blir vi større enn det, drar vi på oss byråkratiet, svarer hun før hun fortsetter: - Men for å nå målet trenger vi totalt 15 millioner kroner fra glade, snille givere. Vi får se om vi klarer det før året er omme.

LES OGSÅ:
---
WHO and WHAT is behind it all ? : >
---
The bottom line is for the people to regain their original, moral principles, which have intentionally been watered out over the past generations by our press, TV, and other media owned by the Illuminati/Bilderberger Group, corrupting our morals by making misbehavior acceptable to our society. Only in this way shall we conquer this oncoming wave of evil.
Commentary:
Administrator
HUMAN SYNTHESIS
All articles contained in Human-Synthesis are freely available and collected from the Internet. The interpretation of the contents is left to the readers and do not necessarily represent the views of the Administrator. Disclaimer: The contents of this article are of sole responsibility of the author(s). Human-Synthesis will not be responsible for any inaccurate or incorrect statement in this article. Human-Synthesis grants permission to cross-post original Human-Synthesis articles on community internet sites as long as the text & title are not modified.
The source and the author's copyright must be displayed. For publication of Human-Synthesis articles in print or other forms including commercial internet sites. Human-Synthesis contains copyrighted material the use of which has not always been specifically authorized by the copyright owner. We are making such material available to our readers under the provisions of "fair use" in an effort to advance a better understanding of political, economic and social issues. The material on this site is distributed without profit to those who have expressed a prior interest in receiving it for research and educational purposes. If you wish to use copyrighted material for purposes other than "fair use" you must request permission from the copyright owner.