VAR DU KLAR OVER DETTE OM CORONA APPEN?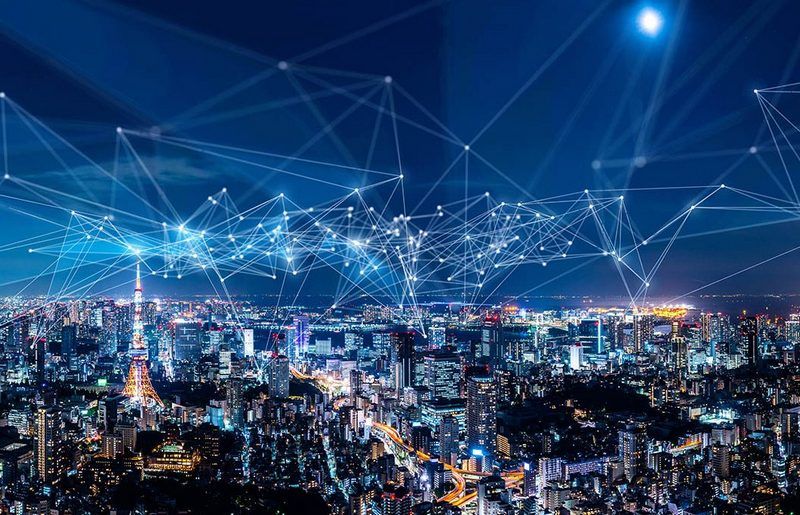 Dagbladet - 17. APRIL 2020 KL. 19.28 Audun Hageskal Audun Hageskal Tor Henning Ueland Tor Henning Ueland Per Ervland
SMITTESTOPP APPEN
Disse opplysningene gir du fra deg.
I løpet av fem timer lagret appen «Smittestopp» over 1000 registreringer av hvor telefonen befant seg. Personvernekspert stempler appen som skremmende.
Mer enn en million har allerede lastet den ned, og tallet stiger raskt. FHIs smittesporingsapp har de siste dagene vært et sentralt tema for debatt. Til tross for bekymring og kritikk kom lanseringa torsdag. Reaksjonene lot ikke vente på seg.
Særlig er det innsamling og oppbevaring av personlige opplysninger som har fått en rekke eksperter til å rope varsku om «Smittestopp». Reaksjonene har vært så store at selv statsminister Erna Solberg tok opp temaet på torsdagens pressekonferanse.
- Jeg vet at mange lurer på hvilke opplysninger som blir lagret og hva det skal brukes til. Appen vil ikke bli brukt til å sjekke om folk overholder regler om isolasjoner og karantene. Og dataene slettes etter 30 dager, forsikret Solberg.
Dette lagres
Men hvilke data er det egentlig som lagres i 30 dager, og hvor mye informasjon samles inn om dem som har lastet ned appen? Dagbladet undersøkte hva som lagres og hvor ofte de som har «Smittestopp» blir registrert.
Dette viste at omfattende mengder informasjon samles.
I løpet av fem timer ble det lagret over 1000 registreringer av hvor telefonen befinner seg. Telefonnummeret ditt lagres. En ID som genereres for din telefon blir registrert.
Geo-lokasjon - hvor du er i form av lengdegrad, breddegrad, høyde over havet.
Når du forflytter deg - det registreres hvor du er mellom hvert tiende og tjuende sekund. Andre enheter med bluetooth som befinner seg i nærheten av deg blir registrert, såframt enheten har appen installert og bluetooth aktivert. Informasjonen lagres, i motsetning til hyppige GPS-registreringer, med flere minutters mellomrom og er trolig ment som supplement til geo-registreringen.
Informasjonen vil særlig være nyttig i bygg med dårlig GPS-nøyaktighet.
Hvilken type telefon du har, med detaljert informasjon om blant annet operativsystem - trolig først og fremst for å kunne undersøke om enkelte modeller opplever særlige problemer.

KOORDINATER: Appen registrerer flere ganger i minuttet hvor du er.
Slik fungerer appen
«Smittestopp» skal hjelpe myndighetene med smittesporingen gjennom å kartlegge folks bevegelser. I sin fullt utviklede versjon skal appen også sende en melding til personer som har oppholdt seg for lenge innenfor en radius på to meter fra en smittet person.
I tillegg vil de innsamlede dataene gjøre det lettere for FHI å spore hvem en smittet person har vært i kontakt med.
- Jeg er bekymret, og har flere i IT-bransjen med meg på det. Det er ingen debatt, men utelukkende bekymring både i det tekniske miljøet og personvernmiljøet. Jeg har aldri før opplevd en så unison bekymring i begge fagmiljøene, sier Sommerfeldt til Dagbladet.
- Skremmende
Han har selv lastet ned appen, men er sterkt kritisk til det som nå samles inn og måten det blir gjort på. Han mener «Smittestopp» er et svært attraktivt mål for dem som ønsker å utnytte personopplysninger til kriminalitet.
- Det skremmende er at man ved å registrere hvor 700.000-800.000 personer er og hvem de møter, har skaffet seg et svært attraktivt mål for etterretning. Det er heller ingen tvil om at disse dataene er et attraktivt mål for hakkere, og kan bidra til for eksempel utpressing, slår personvern-eksperten fast.
Ber om debatt
Sommerfeldt er særlig overrasket over at mens andre land har tenkt på hvordan de kan løse dette uten å sette sikkerheten i fare, så har Norge valgt å lansere det han mener er en farlig og personvernfiendtlig løsning.
En løsning som i tillegg går imot EU-kommisjonens anbefaling. Jeg tror det er blant annet grunnet vår kultur - vi er litt naive, sier Sommerfeldt, som etterlyser nødvendigheten av appen, særlig på nåværende tidspunkt.
Det finnes alternativer og ekspertgruppa frarådet i tillegg lansering så raskt. Jeg ønsker meg derfor en ny vurdering og at man bør vurdere å utsette innsamlingen av posisjonsdata til Apple og Googles oppdateringer kommer, anonymisering er på plass, og sikkerheten rundt appen er bedret, sier han.
NOTES.. Pressen gir inntrykk av at dette er ett norsk påfunn men sannheten er at det er innført over HELE verden. Så til og med en Indisk avis som instruerte hvordan appen skulle innstalleres. Dette er tydeligvis den globale eliten som benytter coronakrisen til å lure folket inn i deres verdensomspennende kontrollnettverk som fullføres ved innstalleringen av 5G. Da først har de FULL kontroll over deg.

ANNBEFALER ALLE TIL Å SLETTE DENNE APPEN SNAREST MULIG!!
Du burde også påse at mobilen din ikke er satt til å akseptere Google. s Timeline. Fant nettopp ut at hvert skritt jeg har tatt de siste 4 årene er lagret av Google med både tidspunkt, dato og koordinant. Tast bare "Timeline" for ´se DIN historie. Alt dette kan slettes og slå av videre dataoppsamling.

SLETT DINE DATA OG SLÅ AV NÅ !!
---
WHO and WHAT is behind it all ? : >
---
The bottom line is for the people to regain their original, moral principles, which have intentionally been watered out over the past generations by our press, TV, and other media owned by the Illuminati/Bilderberger Group, corrupting our morals by making misbehavior acceptable to our society. Only in this way shall we conquer this oncoming wave of evil.
Commentary:
Administrator
HUMAN SYNTHESIS
All articles contained in Human-Synthesis are freely available and collected from the Internet. The interpretation of the contents is left to the readers and do not necessarily represent the views of the Administrator. Disclaimer: The contents of this article are of sole responsibility of the author(s). Human-Synthesis will not be responsible for any inaccurate or incorrect statement in this article. Human-Synthesis grants permission to cross-post original Human-Synthesis articles on community internet sites as long as the text & title are not modified.
The source and the author's copyright must be displayed. For publication of Human-Synthesis articles in print or other forms including commercial internet sites. Human-Synthesis contains copyrighted material the use of which has not always been specifically authorized by the copyright owner. We are making such material available to our readers under the provisions of "fair use" in an effort to advance a better understanding of political, economic and social issues. The material on this site is distributed without profit to those who have expressed a prior interest in receiving it for research and educational purposes. If you wish to use copyrighted material for purposes other than "fair use" you must request permission from the copyright owner.