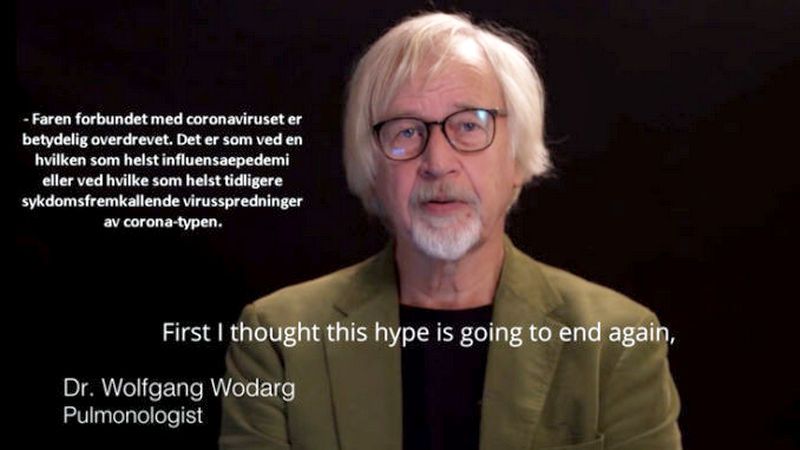 17. mars 2020 Jostemikk
Her er litt om corona-virusets nye klær. Det jeg gjør her, og dette er noe jeg understreker, er det myndighetene og avisene og mediene har formant oss nordmenn å gjøre. Å lytte til medisinske og politiske autoriteter når det gjelder hva vi skal tro om corona-viruset. Vi får tro at autoriteter og fagfolk er verdt å høre på selv om de er alt annet enn enige med norske politikere og medier.
Den ene er dr. Silvio Brusaferro, president i det italienske folkehelseinstituttet, den andre Wolfgang Wodarg, dr. Med (pulmunolog) og tidligere leder av Europarådets parlamentarikerforsamling.
Dr. Brusaferro: – Ingen vitenskapelig dokumentasjon på corona-dødsfall i Italia
Italia har ca. 60 og en halv million innbyggere. I gjennomsnitt de siste to årene, har det dødd 50.000 innbyggere pr. måned. Dette er regnet ut fra årsgjennomsnittet på 600.000 italienere som dør av alle årsaker. Det er sikkert variasjoner etter årstider osv, men i all enkelhet.
Hvis vi leser norske medier og Wiki-siden om corona-viruset i Italia, er det pr. 16. mars 2158 mennesker som har dødd av corona-viruset. Jeg siterer fra Wikipedia, slik at dette ikke kan misforstås:
As of 16 March 2020, there have been 27,980 confirmed cases, 2,158 deaths, and 2,749 recoveries in Italy, leaving 23,073 active cases.
Så til saken. Er dette medisinsk bekreftede dødsfall direkte knyttet til sykdom/komplikasjoner i forbindelse med corona-viruset? Absolutt ikke! Jeg er dårlig i italiensk, så jeg har måttet bruke google-oversetteren. Dette er fra et italiensk nyhetsmagasin, et anerkjent sådan, og de siterer fra en pressekonferanse med sjefen for det italienske helseinstituttet, Silvio Brusaferro. Han er altså den mest solide mannen man kan sitere fra i Italia angående det som nå skjer.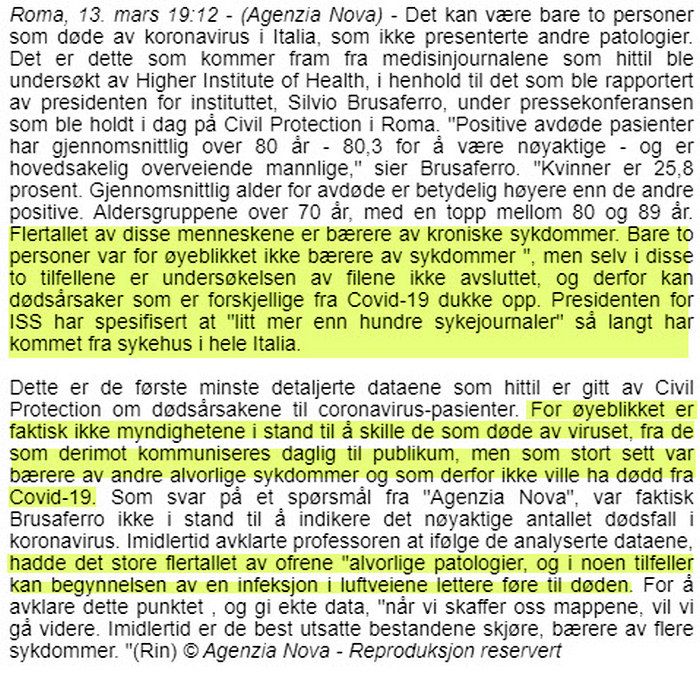 Alt dette betyr at italienske helsemyndigheter pr. nå ikke har dokumentert et eneste corona-dødsfall! Folk kan ha båret smitten i seg lenge, uten å ha blitt syke, eller kommet til å bli syke av viruset. Men noen har bestemt at et hvilket som helst dødsfall der den omkomne har viruset i kroppen skyldes dette, og gitt corona skylden for dødsfallet. Alt dette sagt rett ut av sjefen for folkehelseinstituttet.
Klare ord for pengene: Folk har dødd av alderdom, kreft, skrumplever og alt annet folk dør av, og har de hatt viruset, har de blitt tatt med i regnskapet over corona-dødsfall.
Dr. Wodarg: – 7 – 15 % av Europas befolkning har til enhver tid coronasmitte i kroppen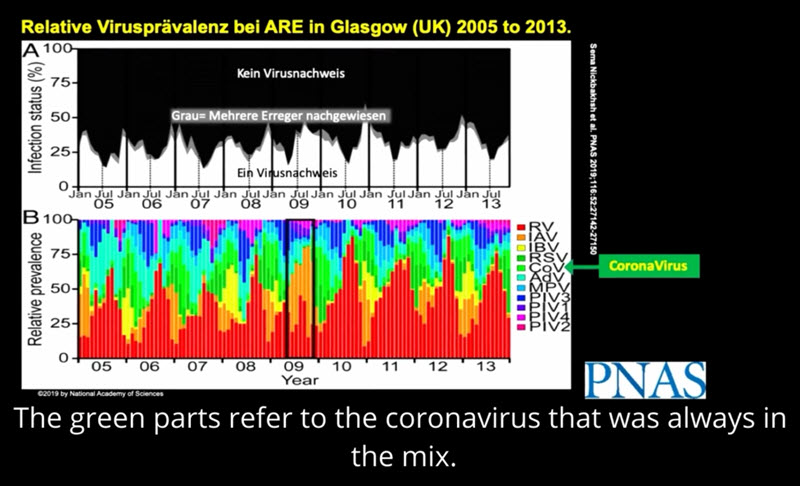 Enn så lenge ligger denne videoen på YouTube. Blir den slettet derfra, finnes backup. Wikipedia skriver om Dr. Wodarg at de på grunn av hans uttalelser om corona-utbruddet har slettet lenka til hans hjemmeside. Tankepolitiet arbeider på høygir.
Her er lenker. Først til artikkelen som siterer fra Silvio Brusaferros pressekonferanse:
Her er dokumentasjon på at nevnte Silvio Brusaferro virkelig er president/direktør i italias offentlige helseinstitutt:
Her er fra Wikipedia-artikkelen om coronadødsfallene i Italia:
Lenker relatert til Wolfgang Wodarg: (1)
Lenker relatert til Wolfgang Wodarg: (2)
---
WHO and WHAT is behind it all ? : >
---
The bottom line is for the people to regain their original, moral principles, which have intentionally been watered out over the past generations by our press, TV, and other media owned by the Illuminati/Bilderberger Group, corrupting our morals by making misbehavior acceptable to our society. Only in this way shall we conquer this oncoming wave of evil.
Commentary:
Administrator
HUMAN SYNTHESIS
All articles contained in Human-Synthesis are freely available and collected from the Internet. The interpretation of the contents is left to the readers and do not necessarily represent the views of the Administrator. Disclaimer: The contents of this article are of sole responsibility of the author(s). Human-Synthesis will not be responsible for any inaccurate or incorrect statement in this article. Human-Synthesis grants permission to cross-post original Human-Synthesis articles on community internet sites as long as the text & title are not modified.
The source and the author's copyright must be displayed. For publication of Human-Synthesis articles in print or other forms including commercial internet sites. Human-Synthesis contains copyrighted material the use of which has not always been specifically authorized by the copyright owner. We are making such material available to our readers under the provisions of "fair use" in an effort to advance a better understanding of political, economic and social issues. The material on this site is distributed without profit to those who have expressed a prior interest in receiving it for research and educational purposes. If you wish to use copyrighted material for purposes other than "fair use" you must request permission from the copyright owner.