Enighet om omskrevet Coronalov på Stortinget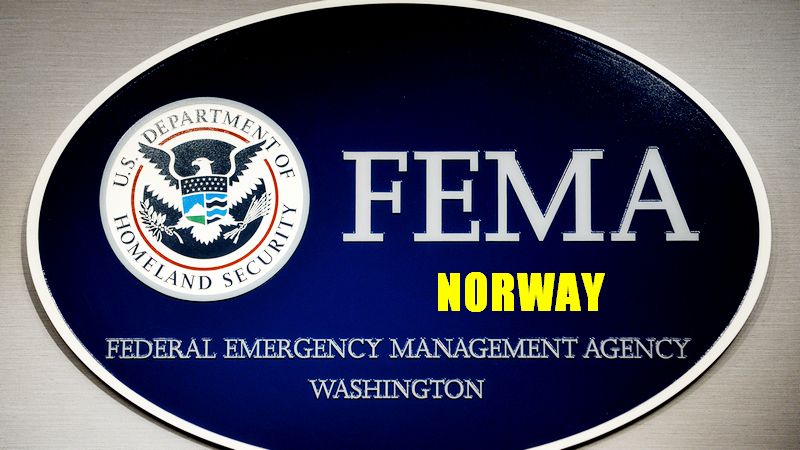 VG - MIKAL HEM - JANTRA HOLLUM : 21.03.20 kl. 13:52
Det kommer frem under en pressekonferanse om coronaloven lørdag ettermiddag i Vandrehallen på Stortinget.
– Vi behandler i dag en ekstraordinær lov. Den er nødvendig fordi landet er i en krisesituasjon. Hjulene i samfunnet skal gå rundt, sier Jonas Gahr Støre. Han er saksordfører for behandlingen av regjeringens kriselov, som ble fremmet for Kongen i statsråd onsdag.
Lovforslaget til regjeringen skulle gjøre det mulig for regjeringen å iverksette store tiltak uten å gå til Stortinget. Den ville gi regjeringen fullmakt til å omgå en rekke lover, og sette EØS-avtalen og internasjonale konvensjoner til side.
Mindre omfattende lov
Lørdag stemmer et samlet Storting for å gi regjeringen utvidet mulighet til å endre lover og regler, uten å gå veien om Stortinget. Men loven blir langt mindre omfattende enn regjeringen ba om. Loven kan kun benyttes når Stortinget ikke kan håndtere saken.
– Vi har avgrenset dette til kun et bestemt antall lover. Det er ikke en generell fullmakt, sier Støre til VG.
SE OGSÅ: Forsker på immunologi og vaksineutvikling, Gunnveig Grødeland, forklarer hvorfor en vaksine mot coronaviruset ikke vil bli lansert med det første.
Så lang tid tar det å lage coronavaksineVolume 90%
Loven vil vare i en måned, ikke seks måneder slik regjeringen foreslo.
– Det er fordi loven er såpass ekstraordinær. Jeg tror det er mulig at vi forlenger perioden, sier Støre videre.
Forskrifter skal kunngjøres umiddelbart i Stortinget og gjelder ikke dersom en tredel av Stortinget ikke gir sin støtte.
– Bidra til å holde maskineriet i gang
– Denne midlertidige coronaloven gjør det mulig å sikre blant annet at folk får utbetalt stønaden fra NAV de har krav på, og at kommuner skal kunne ta beslutninger raskt og opprettholde tjenestetilbud, sier parlamentarisk nestleder i Høyre, Svein Harberg.
– Loven kan ikke brukes til å røre ved verken domstolenes eller påtalemyndighetenes uavhengighet. Den kan heller ikke fravike Grunnloven eller menneskerettsloven. Den skal bidra til å holde maskineriet i gang og finne løsninger for de mange som trenger statens hjelp.
Hans Fredrik Grøvan (Krf) sier at loven er viktig for å sikre at ytelser blir gjort på en kort og effektiv måte. Han sier at han ikke er skuffet over at regjeringens forslag ikke gikk gjennom.
– Det har gitt regjeringen et viktig verktøy, samtidig som Stortinget har makten, sier Grøvan til VG.
Tidligere skepsis fra SV
Flere jurister har skrevet under et kritikk-opprop mot regjeringens kriselov og advart mot forslaget, som de beskriver som «demokratisk galskap», og en «abdisering» fra Stortinget. Regjeringens forslag fikk også motstand fra opposisjonen. I går varslet Audun Lysbakken (SV) at det er sterk skepsis i partiet.
Lysbakken forklarer til VG lørdag hva som gjorde det mulig å gå med på kriseloven nå.
– Nå har Stortinget tatt kontroll. Vi har laget en radikalt forandret lov, det er noe helt annet enn det forslaget som kom fra regjeringen. Jeg må også understreke at normalen fortsatt er at lovsaker skal behandles her i Stortinget, men dette skal gjelde i saker med akutt tidsnød.
– Hvorfor kunne du ikke gå med på regjeringens forslag?
– Det var helt uaktuelt å støtte, fordi regjeringen hadde fått altfor mye makt og det var for lite åpenhet og kontroll for Stortinget. Alt det har vi nå rettet opp i.
SE OGSÅ: TV-kanalen Sky News har besøkt hovedsykehuset i Bergamo, hvor leger og sykepleiere jobber en desperat kamp for å redde pasienter som er smittet av coronaviruset.
Italia: Her kjemper de en desperat kamp mot coronavirusetVolume 90%
Rødt-leder Bjørnar Moxnes sier til VG at det var tre ting som var helt avgjørende for at de kunne stemme for denne loven.
– Med denne loven kan en tredjedel av Stortinget når som helst trykke på nødbremsene. Det andre er at loven er avgrenset til et bestemt antall lover, det er ikke en generell fullmakt. Det tredje er at vi har sørget for solid domstolskontroll med de forskriftene som regjeringen kan iverksette. Rettsikkerheten er ivaretatt og Stortinget har det siste ordet. Derfor var det mulig for oss å gi regjeringen fullmakter, men kun i en måned, sier han.
VG - Publisert: 21.03.20 kl. 13:52
---
WHO and WHAT is behind it all ? : >
---
The bottom line is for the people to regain their original, moral principles, which have intentionally been watered out over the past generations by our press, TV, and other media owned by the Illuminati/Bilderberger Group, corrupting our morals by making misbehavior acceptable to our society. Only in this way shall we conquer this oncoming wave of evil.
Commentary:
En fullmakt til regjeringen må ha spesifisert omfang og begrenset gyldighet, og må IKKE gis anledning til å inngå nye avtaler som strider mot vår Grunnlov, under hele fullmaktens gyldighetstid.
Administrator
HUMAN SYNTHESIS
All articles contained in Human-Synthesis are freely available and collected from the Internet. The interpretation of the contents is left to the readers and do not necessarily represent the views of the Administrator. Disclaimer: The contents of this article are of sole responsibility of the author(s). Human-Synthesis will not be responsible for any inaccurate or incorrect statement in this article. Human-Synthesis grants permission to cross-post original Human-Synthesis articles on community internet sites as long as the text & title are not modified.
The source and the author's copyright must be displayed. For publication of Human-Synthesis articles in print or other forms including commercial internet sites. Human-Synthesis contains copyrighted material the use of which has not always been specifically authorized by the copyright owner. We are making such material available to our readers under the provisions of "fair use" in an effort to advance a better understanding of political, economic and social issues. The material on this site is distributed without profit to those who have expressed a prior interest in receiving it for research and educational purposes. If you wish to use copyrighted material for purposes other than "fair use" you must request permission from the copyright owner.