Tom Hagen til politiet om forsvinningen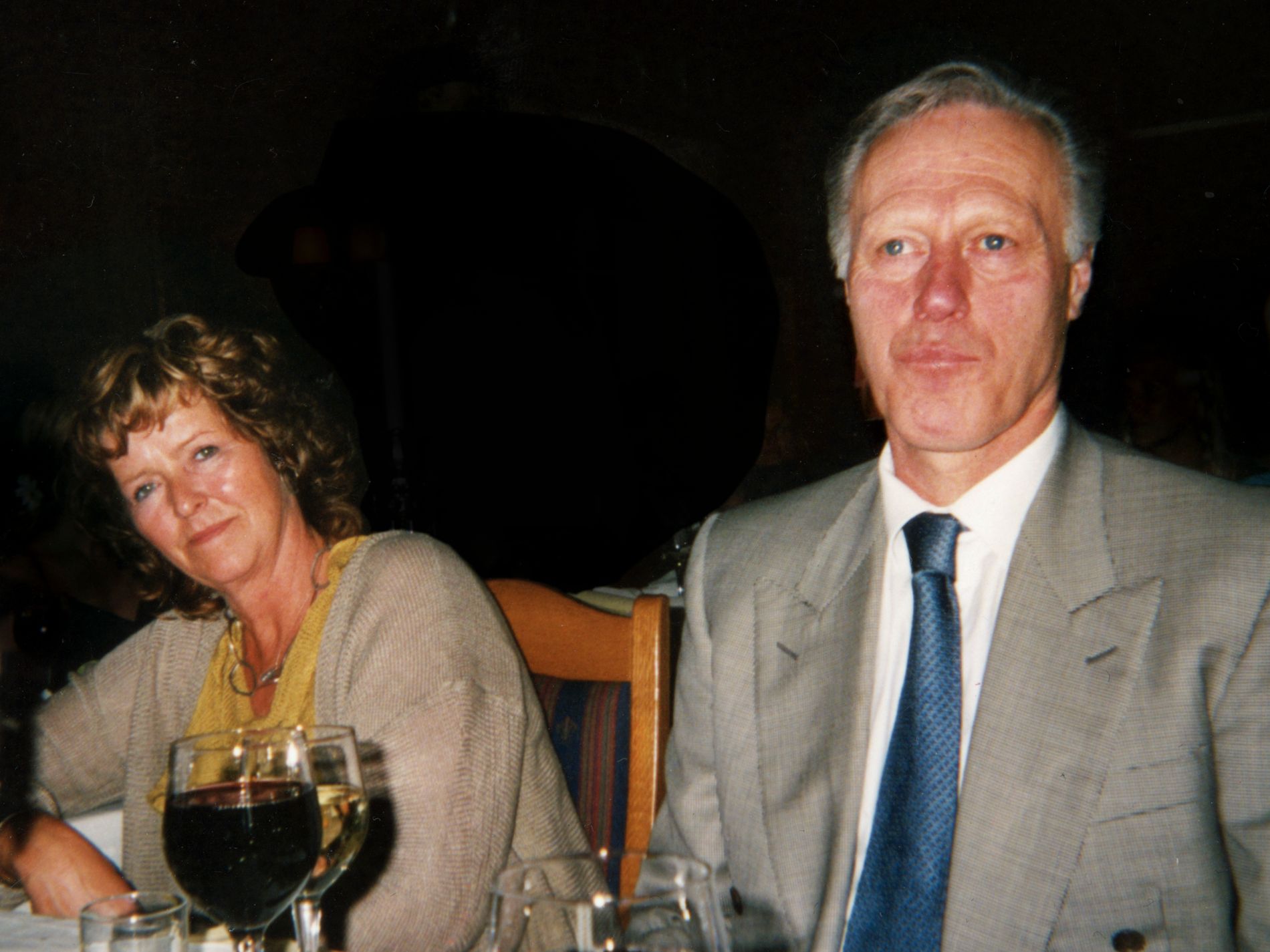 Tom Hagen til politiet om forsvinningen: Løsningen ligger lokalt
Tom Hagen har gitt uttrykk for at de som står bak konas forsvinning, vil ramme ham personlig, ikke bare tjene penger. Han skriver til politiet at gåten har en lokal løsning.
VG - GORDON ANDERSEN - ÅDNE HUSBY SANDNES - Publisert: 14.03.20 kl. 09:22
Det fremgår blant annet av de innspillene som Tom Hagen har levert til politiet via sin bistandsadvokat. VG har fått gjengitt hovedinnholdet i noen av disse observasjonene fra Hagen.
– Vi har tidligere sagt at vi får informasjon fra Tom Hagen og familien, og at vi vurderer den og tar imot den informasjonen på lik linje med annen informasjon. Det er informasjon der som er interessant, og det er informasjon som vurderes til å være mindre interessant, men å sette videre ord på hvilke vurderinger vi gjør konkret, kan jeg ikke gjøre, sier Tommy Brøske, etterforskningsleder på saken.
Flere teorier
Det har snart gått 16 måneder siden Tom Hagens kone, Anne-Elisabeth Hagen, forsvant fra deres hjem i Sloraveien 4 på Fjellhamar i Lørenskog.
VG får opplyst at Tom Hagen gjentatte ganger har gitt uttrykk for at politiet må fokusere mer på spor i lokalmiljøet i og rundt Lørenskog.
Ifølge VGs opplysninger har ektemannen underveis sagt at han er opptatt av fremgang i forhandlingene med en angivelig motpart, og han skal ha kommet med en lang rekke innspill til politiets etterforskning av forsvinningsgåten.
Politiet har også i en tidlig fase av etterforskningen bedt Tom Hagen om å komme med sine tanker til politiet, får VG opplyst.
Tom Hagen sender e-poster til politiet: Prøver å finne svar
Tom Hagen har jevnt og trutt formidlet teorier om hva som kan ha skjedd med kona – både overfor politiet, utenforstående og sine nærmeste. Han skal ifølge personer VG har vært i kontakt med, ha sagt at han er opptatt av at politiet skal komme videre i saken og finne frem til hvem som bortførte eller drepte henne.
Hagen skal også ha gitt uttrykk for at han fortsatt har et lite håp om at ektefellen er i live, til tross for at politiet mener det er usannsynlig og at de etterforsker forsvinningen som et drap.
Les også: Fikk denne trusselen – så betalte Tom Hagen millioner
Under følger en gjennomgang av hva Tom Hagen har gitt uttrykk for at er hans mest sentrale teorier om konas forsvinning, slik VG har fått dem gjengitt.
Tom Hagen har over lengre tid formidlet til politiet at det kan være noen som har en lokal tilknytning til Lørenskog og omegn som står bak forbrytelsen mot hans kone. Han er i mindre grad opptatt av internasjonale forgreninger.
I denne sammenhengen har han videre gitt uttrykk for at politiet i større grad bør fokusere på etterforskningsskritt i distriktet for å løse saken.
VG får videre opplyst at Tom Hagen eksempelvis har gitt en forklaring om den snirklete veien inn til boligen hans i Sloraveien. Den er av en slik karakter at man må kjenne området godt for å begå den kriminelle handlingen som kona ble utsatt for, skal ektemannen ha forklart til politiet.
Han har også gitt uttrykk for at det samme gjelder mulighetene for å parkere en eventuell bil utenfor huset den 31. oktober.
Ifølge VGs opplysninger har Tom Hagens interesse for gjerningspersonenes mulige lokale tilknytning ledet ham inn på teorien om at noen som kjenner til ham kan stå bak.
Ifølge VGs opplysninger er et av spørsmålene Tom Hagen har gitt uttrykk for, hvorfor noen plutselig velger seg ut en mann som står langt nede på listen over de 400 rikeste i landet. Blant spørsmålene han har stilt er om dette kan indikere at den eller de som står bak kjenner til ham på noen måte.
Lørenskog-forsvinningen: Gir opp forsøk på forhandlinger
Lørenskog-forsvinningen: Slik var instruksjonene i trusselbrevetVolume 90%
Ifølge VGs opplysninger har Tom Hagen også uttrykt at den eller de som står bak forsvinningen, kan være ute etter å ramme ham personlig eller økonomisk.
Tom Hagen har langt på vei avvist tanken om at noen har gjort dette mot ham utelukkende for å få penger. Han har gitt uttrykk for at bakgrunnen for forbrytelsen er mer sammensatt og at de prøver å ramme ham på et personlig plan, får VG opplyst.
Tom Hagen til politiet: Husnøkkel sporløst borte
I denne sammenhengen har han forklart gjennom etterforskningen at det kan være personer som kjenner til ham gjennom forretninger, og noen som har hatt et kjennskap til ham som står bak forbrytelsen.
Noen navn på mulige mistenkte ble nevnt allerede i de første politiavhørene av Tom Hagen, ifølge VGs opplysninger. Dette var etter det VG får forklart også på oppfordring fra politiet, der de ville høre hvilke personer han kunne tenke seg at kunne stå bak forbrytelsen mot hans kone.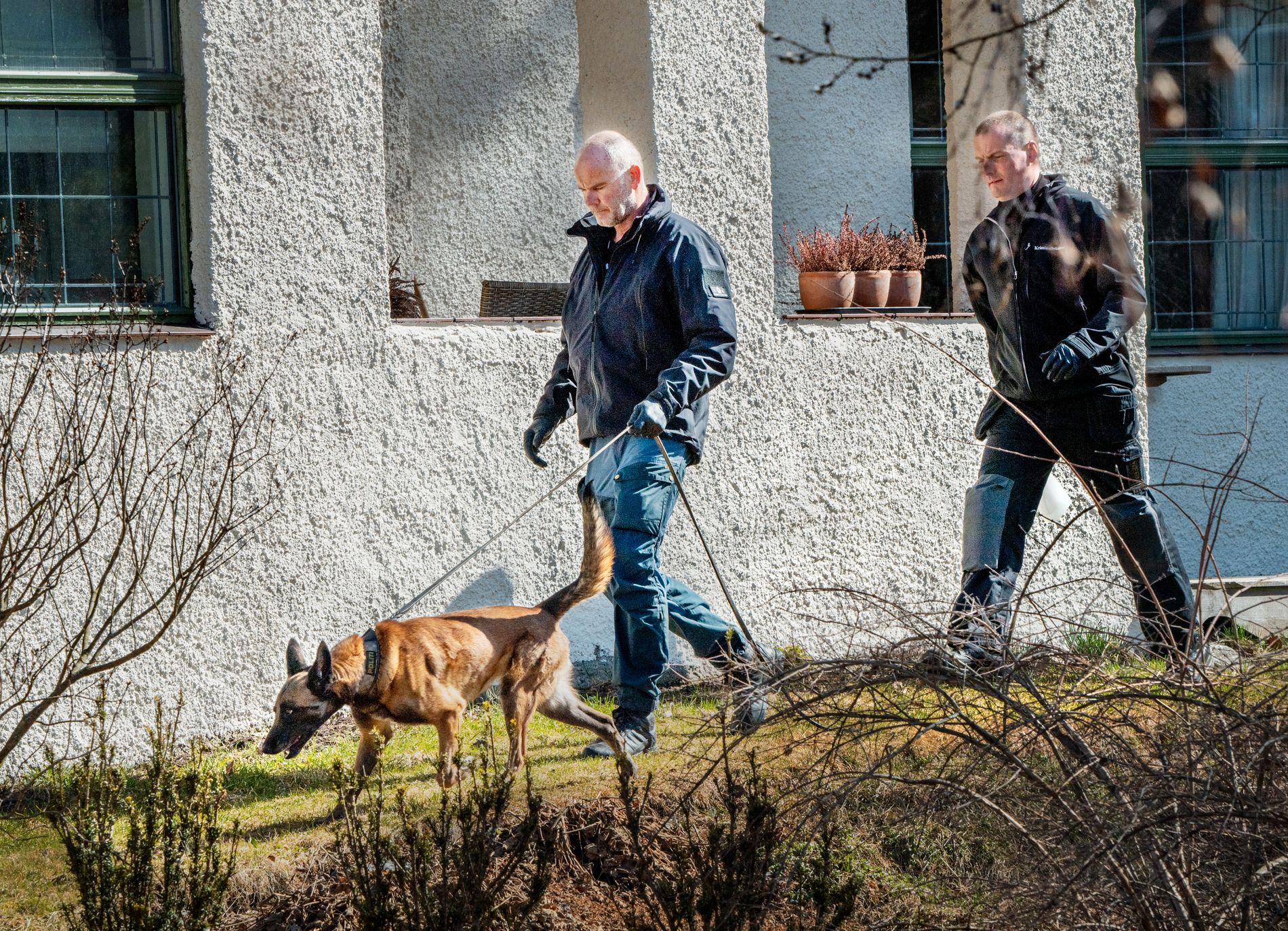 Omfattende
VG har tidligere omtalt de minst åtte e-postene Tom Hagen har sendt politiet, der han blant annet har kommet med innspill til hvordan politiet kan gå frem for å løse saken. Minst en av e-postene har vært på over 20 sider, får VG opplyst.
Innspillene skal peke i flere retninger, men VG kjenner til at spørsmål knyttet til den lokale forankringen er det mest sentrale for Hagen nå.
Vil bistå
– Tom Hagen ønsker å bistå politiet på best mulig måte i saken. Han har gitt politiet mye informasjon i avhør, og i etterkant av avhørene har vi oversendt opplysninger til politiet som vi mener kan være relevant for politiets etterforskning av saken, sier Hagen-familiens bistandsadvokat Svein Holden til VG.
---
Har alle lest dette?


Anne-Elisabeth Falkevik Hagen -
Clairvoyant reading / Psychic predictions 10.01019 by Clairvoyant House "Dimitrinka Staikova and daughters Stoyanka and Ivelina Staikova" - from Europe, Bulgaria, Varna.

I see her alive, but in poor health. She has a problem with the legs - tough movement, a heart problem - pain, her hands are free, but just as swollen. Now she has pain on the right side of her head - teeth, ear, throat.

Mrs. FalkevikHagen is located near water (turbulent water with waves). The water is south of her body. I see from the side of the water (at the South) a Police (security guards) with high rank (hierarchy). The place where she is kidnapped - the South is where she is closed. The place has a western entrance.

On the south, I see the police. Then the place where the kidnappers hold her - the rooms are dark from above. I see a large concrete slab. There are very few trees around the building. Now I see two green trees in succession (like North - South) and a third tree far away. The water I see is also lateral - at the west of the building, and the water also passes in front of the building (slightly wider than it is at the west). On the concrete slab I also see satellite dish (there is green nearby).

She is kept alive and they want to get her back. She's guarded. The person who kidnapped her is close to her high-ranking and uniformed family. Mrs Falkevik Hagen is not the target, not even the money for ransom, but the foreign partners - the kidnappers would rather be rejected, and there is one more goal - politically - then, the money for ransom to be given - it will be the end before she arrives back.

The husband of Mrs. Falkevik Hagen is a member of a group that will gradually be killed ...

Mrs. Falkevik Hagens health - I see sick liver and bile, strong gases in the stomach, blood pressure, pancreatic disease and left kidney. The reactions to her bones are from the weather, nerves and kidnappers.

In addition - Clear-sighted reading to Mrs. Falkevik Hagen -Jan. 10, 10 019 - by Clairvoyant Ivelina Staikova

I see that kidnapping is intertwined with the police, that's why the investigation is going so slow. She was sick and she is between life and death. The place where she is located is south of the place she was kidnapped and there are four buildings next to each other.

-------------------
Hagen var jo også involvert i en stygg sak i fjord høst som involverte ett Russisk stål selskap hvor han og flere tapte millioner.
---
WHO and WHAT is behind it all ? : >
---
The bottom line is for the people to regain their original, moral principles, which have intentionally been watered out over the past generations by our press, TV, and other media owned by the Illuminati/Bilderberger Group, corrupting our morals by making misbehavior acceptable to our society. Only in this way shall we conquer this oncoming wave of evil.
Commentary:
Man kan ikke vente noen løsning når man har satt bukken til å passe havresekken.  Jeg mener politiet selv er involvert gjennom losjemedlemskapet. 70 av de øverste lederne er losjemedlemmer.
Hagen vet noe de ikke ønsker offentligjort og holder fru Hagen som gissel.
Administrator
HUMAN SYNTHESIS
All articles contained in Human-Synthesis are freely available and collected from the Internet. The interpretation of the contents is left to the readers and do not necessarily represent the views of the Administrator. Disclaimer: The contents of this article are of sole responsibility of the author(s). Human-Synthesis will not be responsible for any inaccurate or incorrect statement in this article. Human-Synthesis grants permission to cross-post original Human-Synthesis articles on community internet sites as long as the text & title are not modified.
The source and the author's copyright must be displayed. For publication of Human-Synthesis articles in print or other forms including commercial internet sites. Human-Synthesis contains copyrighted material the use of which has not always been specifically authorized by the copyright owner. We are making such material available to our readers under the provisions of "fair use" in an effort to advance a better understanding of political, economic and social issues. The material on this site is distributed without profit to those who have expressed a prior interest in receiving it for research and educational purposes. If you wish to use copyrighted material for purposes other than "fair use" you must request permission from the copyright owner.