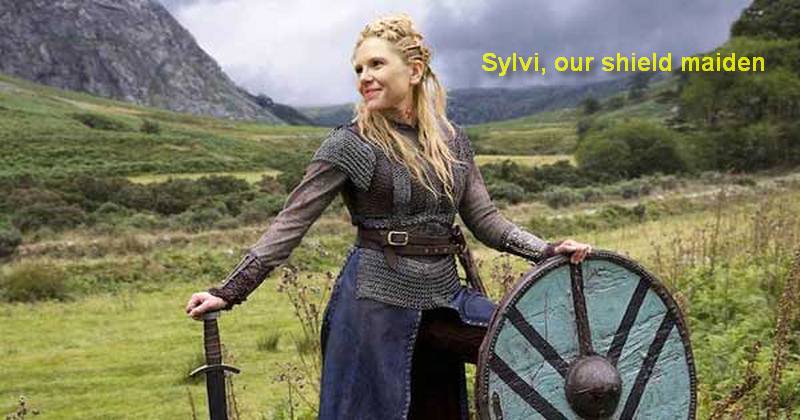 Tor Sørensen - 13 august 2019 - 20 hrs ·
DER ANDRE TIER - TIER OGSAA DU?
Nå har det vært for stille rundt deg altfor lenge mens partiet ditt gir for mye til mellompartiene, beveger seg bort fra sine kjernevelgere (det er ikke omvendt), og gradvis forvitrer!
Du er en unik politiker; så ulik den jevne hop. Frp trenger deg sårt! Derfor må du mer på banen umiddelbart!
Jeg husker godt den gangen Aps NRK satte opp sju mot-debattanter pluss programlederen, Ingunn Solheim, i sitt tendensiøse, venstrevridde, diskusjonsprogram «Debatten» mot deg alene, men du vant likevel med glans.
Hvem er egentlig Sylvi Listhaug?
Frp kan være glad de har deg. Enkelte andre der begynner å ligne for mye på Eliten. Det norske stortinget har ikke sett bedre og ærligere politiker enn deg på flere tiår, om noen gang, slik jeg ser det.
De fleste partier og mange representanter på Stortinget preges av løgn, press fra Eliten og deres MSM, korrupte holdninger, naivitet mht. islam og fjernkulturell innvandring, utpreget globalisme, EU og lunkenhet overfor vårt land, vår kultur og våre etterkommere.
Slik er ikke du. Du er fremtidsrettet, klok, ærlig, tapper, selvstendig, og du er ikke - ikke hvert fall VAR du ikke - redd for å si sannheten selv om du vet/ visste at den ynkelige og feige Eliten vil/ ville motsi deg, nesten uansett hva du hevder/ hevdet av sannhet.
Jeg vet du er blitt nestleder. Likevel: Hvorfor er du blitt så stille om Frps kjerneverdier?
Du sa sannheten om Ap, som stadig sier hva de SKAL gjøre, men aldri gjør. Ap stemte mot forslaget om å ta pass og statsborgerskap fra terrorister - (som politiet bad dem om å vedta) - for å hindre morderne å bruke sin «norskhet» til å planlegge terror i inn- og utland. De som stemmer mot et slikt forslag, tenker mer på terroristers rettigheter enn på ordentlige folks sikkerhet. Det var dette du sa!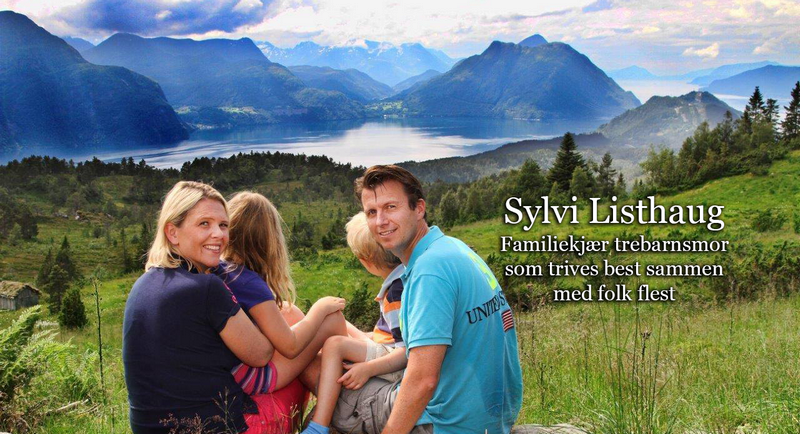 Det du her har uttalt, har ingen ting med ABBs avskyelige terror å gjøre. Hvis noen kan se en sammenheng her, og beskylder deg for å hetse ofrene på Utøya, har de en fantasi som er ondsinnet, patetisk og paranoid.
Det var Aps ynkelige, feige og løgnaktige leder, Støre, som først kom med slike vanvittige beskyldninger. Det sier mest om ham selv. La oss håpe at han lenge forblir dette partiets leder. Det er få av dem som tenker selv, som har respekt for denne mannen, noe de langvarige nedadgående målingene til Ap viser.
Du selv nyter stadig mer respekt blant oss som ønsker å bevare vårt land og vår kultur lengst mulig. INGEN er mer egnet enn deg når det gjelder å ta vare på Norge for oss og våre etterkommere.
Hev deg over beskyldningene fra dine mange inkompetente, løgnaktige, redde, korrupte, MSM-styrte og naive motstandere som folk flest forhåpentligvis snart gjennomskuer - i hvert fall hvis de kan tenke selv.
Du samlet enormt mange stemmer for Møre og Romsdal ved stortingsvalget i 2017, og Frp ble jevnstore med Ap i dette fylket. Det er å «kaste perler for svin» ikke å sette deg som toppleder. Jeg håper du snart overtar som leder av Frp, men det begynner å bli for sent nå, for partiet har gått ned i oppslutning med nesten 10 prosentpoeng på knappe to år. Hvis denne trenden får fortsette - uten at noen griper inn - er Frp snart ved sperregrensen.
Dette er trist, unødvendig og tåpelig, slik jeg ser det!
T. Sø.
---
WHO and WHAT is behind it all ? : >
---
The bottom line is for the people to regain their original, moral principles, which have intentionally been watered out over the past generations by our press, TV, and other media owned by the Illuminati/Bilderberger Group, corrupting our morals by making misbehavior acceptable to our society. Only in this way shall we conquer this oncoming wave of evil.
Commentary:
Jeg er bare noe bekymret over hvorfor Sylvi ikke enda har kommet ut av det politiske skapet. Er det noe hun gjemmer for oss? Ellers helt enig med deg, bra skrevet utfordring.
Der andre tier - tier ogsaa du?
Administrator
All articles contained in Human-Synthesis are freely available and collected from the Internet. The interpretation of the contents is left to the readers and do not necessarily represent the views of the Administrator. Disclaimer: The contents of this article are of sole responsibility of the author(s). Human-Synthesis will not be responsible for any inaccurate or incorrect statement in this article. Human-Synthesis grants permission to cross-post original Human-Synthesis articles on community internet sites as long as the text & title are not modified.
The source and the author's copyright must be displayed. For publication of Human-Synthesis articles in print or other forms including commercial internet sites. Human-Synthesis contains copyrighted material the use of which has not always been specifically authorized by the copyright owner. We are making such material available to our readers under the provisions of "fair use" in an effort to advance a better understanding of political, economic and social issues. The material on this site is distributed without profit to those who have expressed a prior interest in receiving it for research and educational purposes. If you wish to use copyrighted material for purposes other than "fair use" you must request permission from the copyright owner.