Sammen med andre forfattere og visuelle kunstnere jobber Vigdis Hjorth for et regjeringsskifte.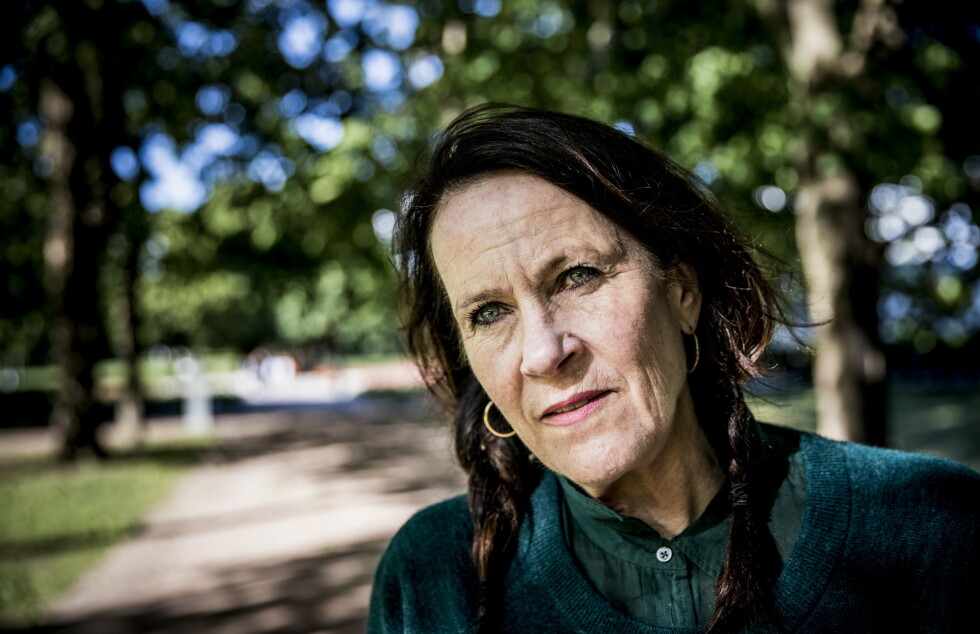 DAGBLADET - Sofie Braseth - 22. JULI 2019 KL. 12.59
Vigdis Hjorth - Hemmelig kunstnerklubb: Erna må gå
I forlengelsen av dette forteller Hjorth at hun holder møter med ei gruppe forfattere og visuelle kunstnere, som har som mål at regjeringen må byttes ut ved neste stortingsvalg.
Fredag fylte Vigdis Hjorth 60 år. I anledning jubileet har forfatteren gitt et større intervju i Klassekampen, der hun forteller at hun ser med uro på dagens politiske landskap.
Hjorth går også ut mot statsminister Erna Solberg, som hun oppfatter som ubekymret.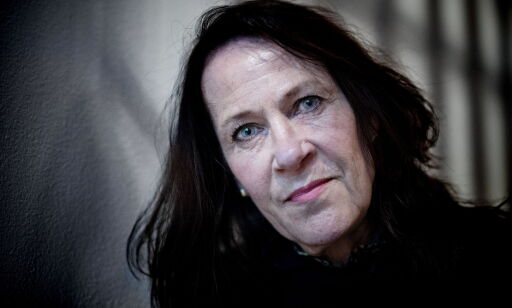 Familien til Vigdis Hjorth varsler søksmål mot Den Nationale Scene
«Sammen med andre kunstnere har Hjorth gjort seg klar for opprør. Hun vil gi et konkret svar på hvordan kunsten kan påvirke politikken», skriver Klassekampen.
Har gått i tog
Ifølge avisa har gruppa «gått i tog i gatene under Litteraturfestivalen på Lillehammer, pønsket ut strategier, laget illustrasjoner og skrevet utkast til slagkraftige slagord».
Dagbladet har sendt Vigdis Hjorth en rekke spørsmål om gruppa, som «Hvor lenge har denne gruppa eksistert?», «Hvem er de andre medlemmene?» og «Hvordan tenker du at gruppa kan gjøre en forskjell?».
Tone Hansen, kommunikasjonssjef i Hjorths forlag Cappelen Damm, opplyser at forfatteren ikke har noen kommentar å gi på nåværende tidspunkt.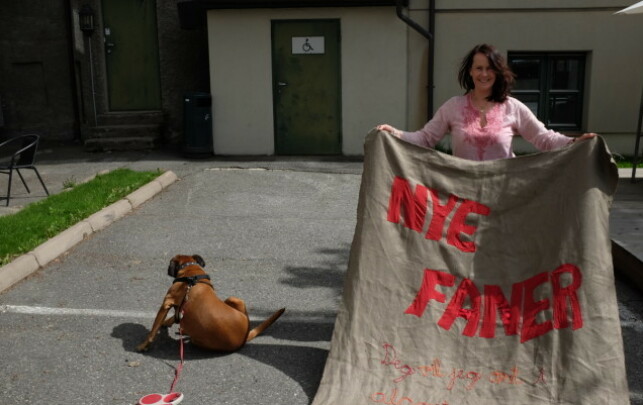 Håndsydd fane
Da Dagbladet intervjuet Hjorth under Norsk Litteraturfestival på Lillehammer i mai, viste hun fram en fane som hun hadde håndsydd til ære for arbeiderdikteren Rudolf Nilsen (1901-1929).
- Han er ufortjent blitt litt glemt. For meg har han hatt stor betydning. Da jeg var ung, satte diktene hans mot i meg. Han gir meg en følelse av at verdens skjebne er overlatt til meg. «Revolusjonens røst», ikke sant. «Kan hende det gjelder å redde vår jord, de beste av dere er kalt.», sa Hjorth i mai.
Samme kveld skulle forfatteren «forhåndsfeire» 60-årsdagen sin, med følgende gjester:
- Selveste Lars Klevstrand kommer og synger Rudolf Nilsen fra sitt klassiske album «På stengrunn». Arild Linneberg snakker om revolusjonære diktere. Stuntpoeten Torgeir Rebolledo Pedersen kommer, sammen med Drammens nye stunt-stjerne Fredrik Høyer. Jeg skal bære fanen mens vi marsjerer fra Parken til Banken, der det blir allsang.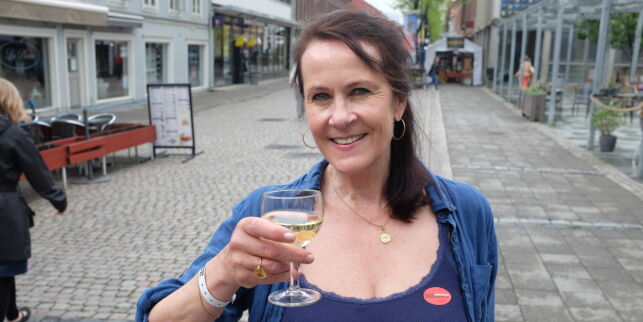 - Jeg drikker mindre enn før - DAGBLADET PLUSS
- Et politisk menneske
- Jeg synes det er veldig positivt at Vigdis, som er klok, en god tenker, engasjerer seg, sier Heidi Marie Kriznik, leder av Den norske Forfatterforening.  Hun påpeker at det ikke er første gang Hjorth tar del i samfunnsdebatten.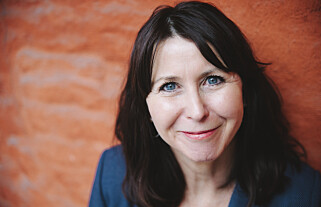 - Vigdis er et politisk menneske, og hun startet for eksempel, med flere andre, for noen år tilbake aksjonen Nei til nye NATO. De var aktive, skreiv kronikker og debatterte, og den aksjonen fikk mye oppmerksomhet og bevisstgjorde mange.
At Hjorth gikk i tog under litteraturfestivalen på Lillehammer, er ikke nytt for Kriznik.
- Jeg kjenner til det spontane demonstrasjonstoget på Lillehammer og noen forfattere Vigdis gjerne samarbeider med, men ut over det kjenner jeg ikke innholdet i denne gruppa.
- Hvilken rolle tenker du at forfattere kan spille i samfunnsdebatten?
- Forfattere kan språk, både å bruke og dekode det, og kan bidra med mye i samfunnsdebatten - hvis de vil.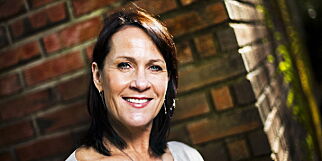 Anmeldelse: - Lett å lese som en kommentar til virkelighets litteratur-debatten
Skapte debatt
Hjorths karriere startet som barnebokforfatter da hun i 1983 debuterte med «Pelle-Ragnar i den gule gården». Hennes første roman for voksne, «Gjennom skogen», kom ut i 1986.
Med romanen «Arv og miljø» (2016) startet Hjorth en heftig debatt om virkelighetslitteratur.
Søsteren Helga Hjorth skrev året etter et «motsvar» i form av romanen «Fri vilje».
Vigdis Hjorths foreløpig siste roman, «Lærerinnens sang», kom ut i fjor høst. Dagbladets anmelder trillet en femmer, og skrev at Hjorth «er en våre beste, mest interessant samtidsforfattere - alltid intellektuelt forskende og forførende, alltid uhyre velformulert, og ikke minst, alltid modig».
---
WHO and WHAT is behind it all ? : >
---
The bottom line is for the people to regain their original, moral principles, which have intentionally been watered out over the past generations by our press, TV, and other media owned by the Illuminati/Bilderberger Group, corrupting our morals by making misbehavior acceptable to our society. Only in this way shall we conquer this oncoming wave of evil.
Commentary:
Flott at noen GJøR noe i stedet for å bare sutre på FB. Foreningen skal ha all ære for det de har planlagt.
Administrator
All articles contained in Human-Synthesis are freely available and collected from the Internet. The interpretation of the contents is left to the readers and do not necessarily represent the views of the Administrator. Disclaimer: The contents of this article are of sole responsibility of the author(s). Human-Synthesis will not be responsible for any inaccurate or incorrect statement in this article. Human-Synthesis grants permission to cross-post original Human-Synthesis articles on community internet sites as long as the text & title are not modified.
The source and the author's copyright must be displayed. For publication of Human-Synthesis articles in print or other forms including commercial internet sites. Human-Synthesis contains copyrighted material the use of which has not always been specifically authorized by the copyright owner. We are making such material available to our readers under the provisions of "fair use" in an effort to advance a better understanding of political, economic and social issues. The material on this site is distributed without profit to those who have expressed a prior interest in receiving it for research and educational purposes. If you wish to use copyrighted material for purposes other than "fair use" you must request permission from the copyright owner.