Åpent brev til alle innvandringsliberale politikere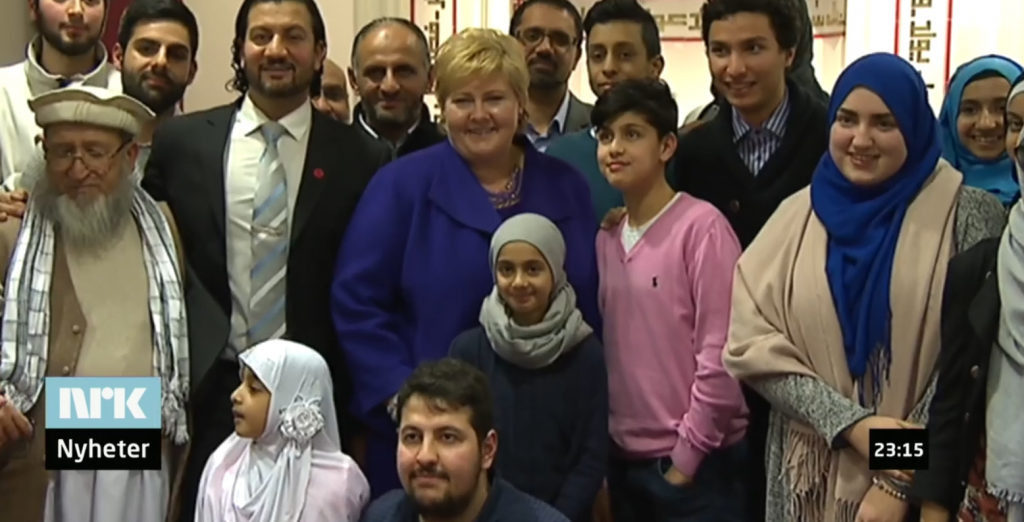 Anonym forfatter
Til alle innvandringsglade politikere her i landet. Ja , alle dere som egenhendig ønsker å redde hele verden fra seg selv. Og som er villig til å ofre sitt eget folks ve og vel for å oppnå nettopp dette. Dere som ønsker å sole dere i hverandres «godhets» glans , og klappe hverandre på skuldrene , for så å skryte til resten av verden at AKKURAT dere er best i klassen til å ta imot flyktninger , asylsøkere og migranter.
Ja , alle dere ja. Har dere helt glemt hva deres første og fremste oppgave er? Eller kanskje dere aldri helt egentlig har forstått hva deres hovedoppgave er? La meg da få opplyse dere : Deres første og fremste oppgave er å sørge for EGET folks ve og vel. IKKE hele verdens ve og vel. Dernest vil jeg da tillate meg å spørre : Hvorfor lar dere så alle disse menneskene fra Afrika og Midtøsten komme hit? Mennesker som dere i svært mange tilfeller ikke engang kjenner identiteten på. Noe som , naturlig nok , har ført til at vårt land har blitt mer og mer utrygt. Utrygt for unge jenter og kvinner , utrygt for unge menn , ja utrygt for de aller fleste nordmenn. Jeg tenker da særskilt på kriminelle handlinger som : Overfall , voldtekter , ran og andre ugjerninger som spesielt innvandrere er overrepresentert i.
Nå vet jeg , og de fleste med meg , at ikke alle innvandrere er voldtekstforbrytere eller kriminelle, men jeg mener likevel bestemt at jeg trygt kan påstå at svært mange av dem som dere slipper inn her i landet er bærere av , det jeg best kan beskrive som , en grunnleggende kultur/ karakterbrist. En grunnleggende brist i deres menneskesyn , kvinnesyn og ikke minst i deres oppfatning av hva som er rett og galt. For hvordan kan vi ellers forklare hva som får disse menneskene til å overfalle og gjengvoldta tilfeldige og forsvarsløse jenter/ kvinner , å organisere såkalte grooming gjenger som fanger sårbare småjenter , som så ender opp med å bli misbrukt på groveste vis.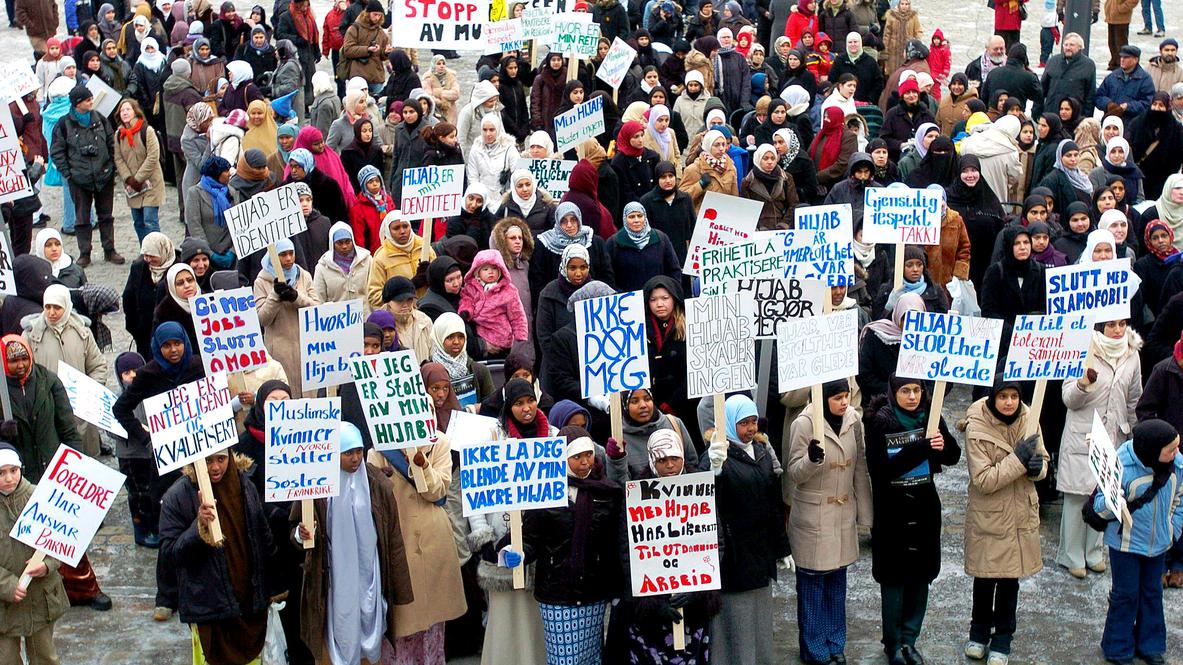 Eller alle norske gutter og menn som blir ranet og utsatt for uprovosert grov vold, rasisme , ja til og med drept. Ja, listen over ugjerninger er endeløs. Og til alt overmål gjør de alt dette mot et folk som har tatt de imot og gitt de det meste? Og som om ikke dette er nok , så har vi også terrorfaren som nå er altoverskyggende og overhengende i de aller fleste europeiske land , inkludert i Norge. Islamismen , som best kan defineres som vår tids nazisme , brer altså om seg mer og mer og får bedre og bedre levevilkår i de fleste vesteuropeiske land. Noe som nå har tvunget Europas jøder til å forlate europeiske land i stort antall.
Vi er altså nå vitne til at landet vårt er i en total endring. En særs uønsket endring som mangler sidestykke i historien. Alt dette har blitt muliggjort på grunn av deres hodeløse innvandringspolitikk. Deres mantra har jo alltid vært , og er fortsatt , at i og med at vi er så rike og velstående her til lands , så «skylder» vi visstnok hele verden å redde dem. Alt dette går dere rundt og prediker til det kjedsommelige, mens vi vanlige borgere sitter igjen med den umiskjennelige følelsen av at dere fører oss strake veien til helvete, på første klasse vel å merke , men like fullt , til helvete.
Men fortsatt har dere ikke vett og forstand nok til å trå bremsen i bånn? Fortsatt nekter dere å innse tabben dere gjør , og hvordan den påvirker landet deres?
I rettferdighetens navn , så må det sies at det finnes ETT hederlig unntak blant dere politikere og politiske partier. Og det er FrP som i det lengste har forsøkt å trå på bremsen , men som nesten hver gang blir stanset av dere vettløse og svært uansvarlige innvandringsliberale politikere. Og som også opplever å bli stemt nord og ned i nesten alle innvandringskjerpende tiltak de fremmer. Alle dere venstrevridde , innvandringsforkjempere og såkalt «intellektuelle» politikere er jo , som kjent , mer opptatt av å beundre deres egne forkvaklede og utopiske ideer om et flerkulturelt samfunn , enn av å reflektere over den brutale virkelighet som vi alle nå befinner oss i. En virkelighet som bare blir mer og mer brutal og uforutsigbar , og som nettopp deres utopiske og særs naive drømmer har forårsaket.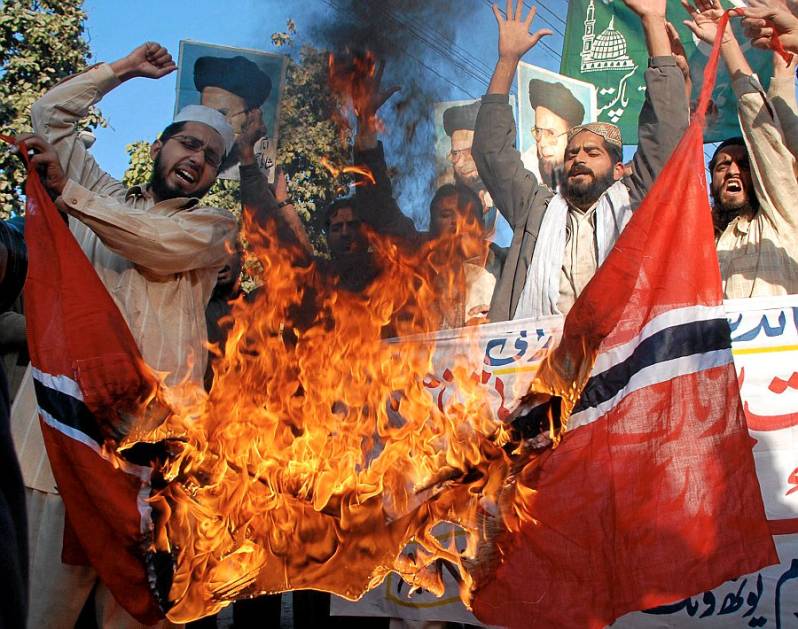 Jeg har mang en gang undret meg over hva som må til for at dere skal innse feilen dere gjør og snu. Er det når vi nordmenn er i et skrikende mindretall i vårt eget land , eller er det når dere selv kjenner på kroppen de grusomme konsekvensene som den hodeløse innvandringen deres fører med seg? For dere må huske , at den uretten som dere tåler så inderlig vel begått mot oss vanlige borgere, også kan ramme dere selv en gang. De samme grusomhetene kan også ramme deres døtre , sønner, søsken , barnebarn og ektefeller. Dere må huske at dere er heller ikke fredet. Disse kriminelle innvandrere skiller ikke mellom oss og dere. Nei , de rammer helt tilfeldig og vilkårlig.
Så når har dere tenkt å slutte å spille russisk rulett med deres innbyggeres liv , og med vårt lands fremtid som innsats? For nå begynner det virkelig å haste med å ta fornuften fatt . Vi er faktisk i ferd med å nå det berømte « point of no return». Derfor forlanger jeg nå at dere innvandringsliberale politikere begynner å ta oss , folket , på alvor. At dere lytter til oss , og trår på bremsen. For jeg mener ærlig talt at dere som «bilførere» kjører mye for fort og er altfor uforsiktig. Noe som fort kan ende i en stygg « ulykke» hvor vi alle blir ofre... Det er som kjent ingen skam i å snu , men det er derimot en stor skam i å ikke snu , når man innerst inne vet at man burde...
Til slutt vil jeg nok en gang minne dere på at den uretten som vi vanlige borgere blir utsatt for idag , kan fort skje med dere selv i morgen. Kall det Karma eller Skjebnen , kall det hva dere vil , men til syvende og sist vil dere også føle innvandringens konsekvenser på kroppen. For som de fleste av oss vet , så er Skjebnen et lunefullt vesen, et vesen som det ikke alltid er like lett å forstå seg på...Den har dessuten en lei tendens til å snu seg rundt og bite oss i baken , når vi aller minst forventer det.....
Anonym skribent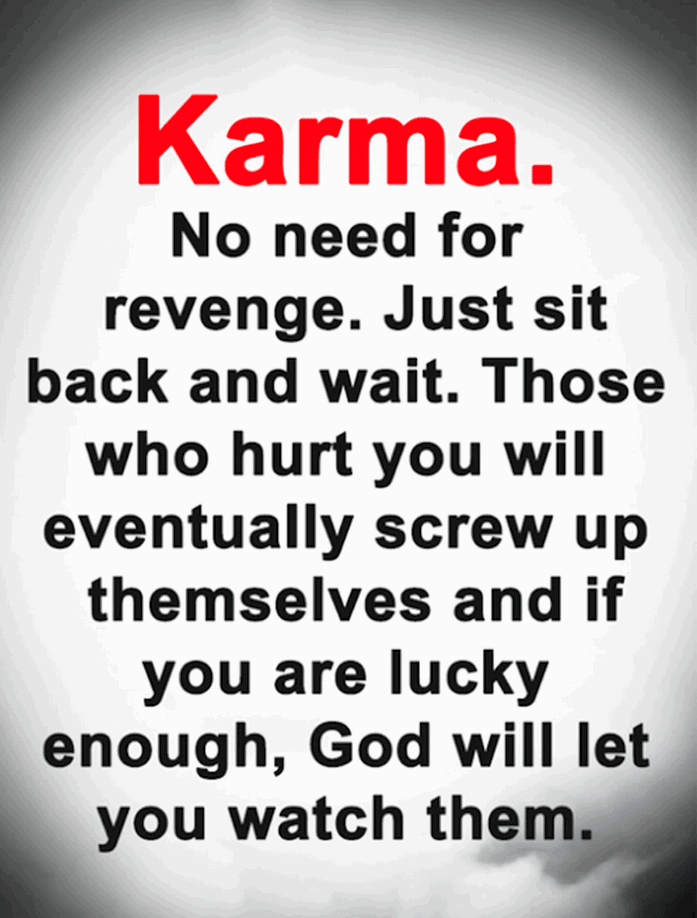 ---
---
WHO and WHAT is behind it all ? : >
---
The bottom line is for the people to regain their original, moral principles, which have intentionally been watered out over the past generations by our press, TV, and other media owned by the Illuminati/Bilderberger Group, corrupting our morals by making misbehavior acceptable to our society. Only in this way shall we conquer this oncoming wave of evil.
Commentary:
Administrator
All articles contained in Human-Synthesis are freely available and collected from the Internet. The interpretation of the contents is left to the readers and do not necessarily represent the views of the Administrator. Disclaimer: The contents of this article are of sole responsibility of the author(s). Human-Synthesis will not be responsible for any inaccurate or incorrect statement in this article. Human-Synthesis grants permission to cross-post original Human-Synthesis articles on community internet sites as long as the text & title are not modified.
The source and the author's copyright must be displayed. For publication of Human-Synthesis articles in print or other forms including commercial internet sites. Human-Synthesis contains copyrighted material the use of which has not always been specifically authorized by the copyright owner. We are making such material available to our readers under the provisions of "fair use" in an effort to advance a better understanding of political, economic and social issues. The material on this site is distributed without profit to those who have expressed a prior interest in receiving it for research and educational purposes. If you wish to use copyrighted material for purposes other than "fair use" you must request permission from the copyright owner.