En kristen drepes hvert femte minutt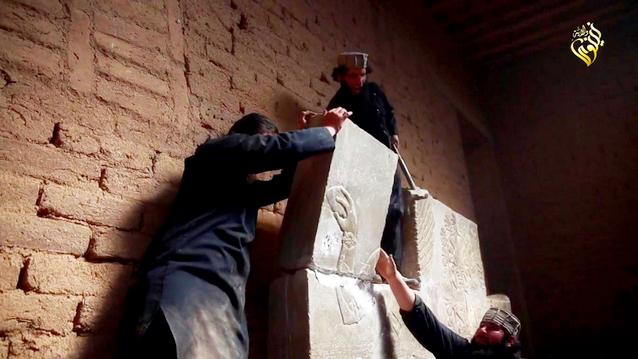 Nyhetsbrevet - Skrevet av: Erik Selle, leder i Partiet De Kristne-tir 26. May. 2015

I Midtøsten drepes det en kristen hvert femte minutt, sa fader Gabriel Naddaf, den ortodokse presten fra Nasaret som var invitert til landsmøtet til Partiet De Kristne. Hvor er politikerne i Norge og Vesten, ville den arabisk kristne presten gjerne vite. Hvorfor gjør de ingenting med dette?

De kristne i Israel bor trygt, sa Naddaf. – Her er det demokrati og religionsfrihet. Men i store deler av Midtøsten er situasjonen en helt annen. Hvert femte minutt blir en kristen i Midtøsten drept for sin tro. Det skyldes en religion som truer verdensfreden, nemlig islam. I begynnelsen av dette århundre var det 20 prosent kristne i Midtøsten.

LEDER: Det virkelige Hamas

Nå er det bare fire prosent igjen. Fader Gabriel Naddaf kunne videre fortelle av det i 2003 var omkring 1,5 millioner kristne i Irak. I dag er det omkring 250.000. De øvrige er drept, har flyktet eller er blitt tvangskonvertert. I 2010 var det omkring 1,750 millioner kristne i Syria. Nå er det bare et sted mellom 250.000 og 500.000 tilbake.

Ved slutten av denne æra vil det ikke være flere arabiske kristne i Midtøsten, sa Naddaf. – De som nå er igjen lever som annenrangs borgere. De blir truet, voldtatt og drept. Prester blir myrdet, nonner bortført og kirker brent. I Betlehem var det omkring 60 prosent kristne i 1990 og de kristne hadde kontrollen da muslimene overtok. Nå er det 15 prosent igjen. Også i Gaza lever de kristne i frykt. I Egypt var det ni millioner koptiske kristne. Omkring 500.000 har nå emigrert. De som er igjen lider under vold hver dag. Det er lov å være voldelige mot dem. I Libanon var det en million kristne i 2013. Nå lever mange av disse i skyggen av Hizbollah-staten som er opprettet der.

I mer enn 2000 år har de kristne i Mosul i Irak vært en blomstrende gruppe. I dag er det ikke flere kristne igjen i Mosul. 10.000 kristne rømte fra Mosul da IS kom. I dag bor de i Erbil i Nord-Irak. I alt bor det omkring 60.000 flyktninger i Erbil i følge erkebiskopen i den ortodokse kirken i byen. I dag er det mer enn 5000 kristne flyktninger i Jordan. De har rømt dit. Soldater holder vakt rundt flyktningeleirene i Jordan slik at disse kristne ikke skal bosette seg der. FN tar ikke ansvar for flyktninger utenfor flyktningeleirene. Han snakker om forfølgelsen av kristne til så mange han kan for å forsøke å få folk engasjert. Og han står i fronten for hjelpearbeidet «Rescue without borders». Gjennom dette arbeidet får kristne i Nasaret førstehjelpskurs for å kunne hjelpe kristne brødre og søstre i Nord-Irak og Jordan.

I Israel heter det: «Aldri igjen!» Vi vil ikke ha et nytt Holocaust. Jeg hadde håpet at den vestlige verden ville hjulpet. Hvor er lederne i den vestlige verden? Hvor er de kristne lederne? Hvor er menneskerettighetsorganisasjonene? Det er riktig at Vesten etter hvert nå opererer mot IS, men det er for lite. Det er mye mer behagelig for Vesten å kritisere Israel. Slik hjelper Vesten ekstremistene og setter demokratiet i fare. I Midtøsten er det i dag bare en stat hvor kristne kan bo trygt, og det er Israel. Fader Gabriel Naddaf snakket videre om de enorme pengeoverføringene fra Vesten og da særlig EU, penger som brukes til å skape mere hat som går ut over Israel og jødene.

I år overfører EU 35 millioner euro til organisasjoner som jobber i Israel og de muslimske områdene for å spre hat. Disse blir kalt humanitære organisasjoner. Det er blant annet kirker og kirkelige organisasjoner. Dette er dobbeltmoral. Skattepengene dere betaler blir brukt i en løgnindustri, sa Naddaf. De blir overført til det palestinske selvstyret som betaler terrorister som sitter i israelske fengsel. Pengene går til familiene til personer som har drept tusener. Pengene går til slike som driver med etnisk rensing og rasisme. Det er en katastrofe. Det er på tide at verden forstår at de som angriper Israel også angriper de kristne i landet. De kristne røttene blir slettet dersom Israel opphører å eksistere.

Han kom videre med en rekke konkrete eksempler på pengeoverføringer fra Norge, våre skattepenger, til PA-myndighetene og ulike frivillige organisasjoner som motarbeider Israel, og han avsluttet med å oppfordre alle kristne i Norge til å følge Jesu lære om å gå imot løgn og tale sannhet. Den arameisk kristne folkegruppen har sagt at nok er nok og vil stå samme med Israel, sa Naddaf. Fader Gabriel Naddaf trues selv på livet etter at han gikk offentlig ut og gjorde kjent at han, i likhet med 133.000 andre israelske statsborgere, ikke er araber, men arameer. Det fader Gabriel Naddaf har gjort er det største som har hendt i Israel siden opprettelsen av staten i 1948, sier hans gode venn og medarbeider Tal E. Ben-Shlomo.

Siden staten Israel ble opprettet har arameerne blitt definert som arabere. Men ikke lengre nå. I fjor anerkjente Israel den arameiske folkegruppen som en egen etnisitet, noe som ikke ble tatt godt imot av araberne i Nasaret og det øvrige Israel. Hovedgrunnen er at tallet på arabere i Israel nå er redusert med 133.000. Det vil si at antallet arabiske statsborgere i Israel er redusert med omkring ti prosent.
Under sin tale i forbindelse med landsmøtet til Partiet De Kristne fortalte Naddaf både om sin bakgrunn og om den prekære situasjonen for de kristne i Midtøsten. Han kom også med en sterk appell til norske politikere om å støtte Israel, og hjelp til de hundretusenvis av kristne som blir torturert, jaget på flukt og drept i Midtøsten.

Det var da Naddaf etter videregående flyttet fra fødebyen Nasaret til bestemoren i Tel Aviv at han ble klar over sin virkelige bakgrunn. I oppveksten hadde han lært at jødene og Israel var dårlige. I Tel Aviv fikk han jødiske venner og oppdaget at det han hadde lært som barn var løgn. Det var her han begynte å studere og lærte at Jesus snakket arameisk. Han forstod også at kristendommen ikke kunne være skilt fra jødene og Toraen.

Fader Gabriel Naddaf har i dag blitt en viktig stemme for en minoritet i Midtøsten. Han fortjener å bli hørt.
---
WHO and WHAT is behind it all ? : >
---
The bottom line is for the people to regain their original, moral principles, which have intentionally been watered out over the past generations by our press, TV, and other media owned by the Illuminati/Bilderberger Group, corrupting our morals by making misbehavior acceptable to our society. Only in this way shall we conquer this oncoming wave of evil.
Commentary:
Administrator
All articles contained in Human-Synthesis are freely available and collected from the Internet. The interpretation of the contents is left to the readers and do not necessarily represent the views of the Administrator. Disclaimer: The contents of this article are of sole responsibility of the author(s). Human-Synthesis will not be responsible for any inaccurate or incorrect statement in this article. Human-Synthesis grants permission to cross-post original Human-Synthesis articles on community internet sites as long as the text & title are not modified.
The source and the author's copyright must be displayed. For publication of Human-Synthesis articles in print or other forms including commercial internet sites. Human-Synthesis contains copyrighted material the use of which has not always been specifically authorized by the copyright owner. We are making such material available to our readers under the provisions of "fair use" in an effort to advance a better understanding of political, economic and social issues. The material on this site is distributed without profit to those who have expressed a prior interest in receiving it for research and educational purposes. If you wish to use copyrighted material for purposes other than "fair use" you must request permission from the copyright owner.