DARPA-Bridging the Bio-Electronic Divide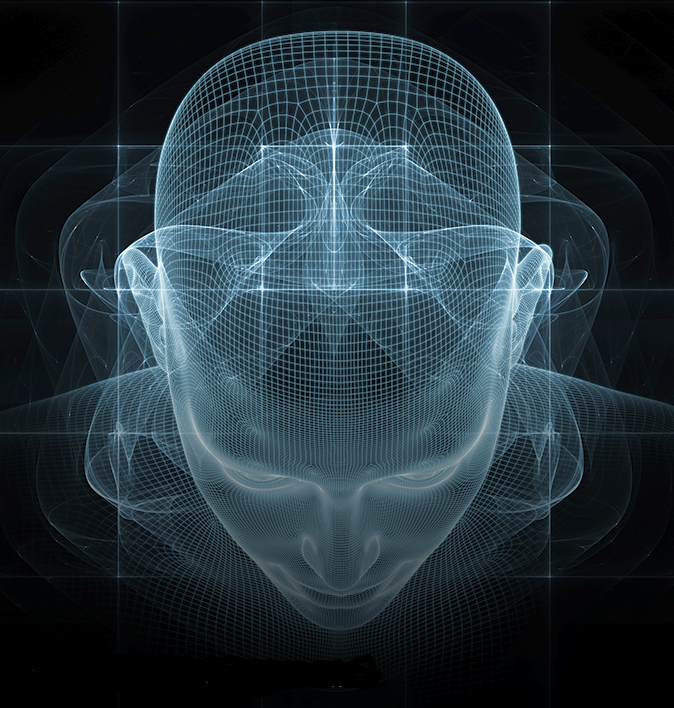 Defense Advanced Research Projects Agency News And Events
A new DARPA program aims to develop an implantable neural interface able to provide unprecedented signal resolution and data-transfer bandwidth between the human brain and the digital world. The interface would serve as a translator, converting between the electrochemical language used by neurons in the brain and the ones and zeros that constitute the language of information technology. The goal is to achieve this communications link in a biocompatible device no larger than one cubic centimeter in size, roughly the volume of two nickels stacked back to back.
The program, Neural Engineering System Design (NESD), stands to dramatically enhance research capabilities in neurotechnology and provide a foundation for new therapies.
"Today's best brain-computer interface systems are like two supercomputers trying to talk to each other using an old 300-baud modem," said Phillip Alvelda, the NESD program manager. "Imagine what will become possible when we upgrade our tools to really open the channel between the human brain and modern electronics."
Among the program's potential applications are devices that could compensate for deficits in sight or hearing by feeding digital auditory or visual information into the brain at a resolution and experiential quality far higher than is possible with current technology.
Neural interfaces currently approved for human use squeeze a tremendous amount of information through just 100 channels, with each channel aggregating signals from tens of thousands of neurons at a time. The result is noisy and imprecise. In contrast, the NESD program aims to develop systems that can communicate clearly and individually with any of up to one million neurons in a given region of the brain.
Achieving the program's ambitious goals and ensuring that the envisioned devices will have the potential to be practical outside of a research setting will require integrated breakthroughs across numerous disciplines including neuroscience, synthetic biology, low-power electronics, photonics, medical device packaging and manufacturing, systems engineering, and clinical testing. In addition to the program's hardware challenges, NESD researchers will be required to develop advanced mathematical and neuro-computation techniques to first transcode high-definition sensory information between electronic and cortical neuron representations and then compress and represent those data with minimal loss of fidelity and functionality.
To accelerate that integrative process, the NESD program aims to recruit a diverse roster of leading industry stakeholders willing to offer state-of-the-art prototyping and manufacturing services and intellectual property to NESD researchers on a pre-competitive basis. In later phases of the program, these partners could help transition the resulting technologies into research and commercial application spaces.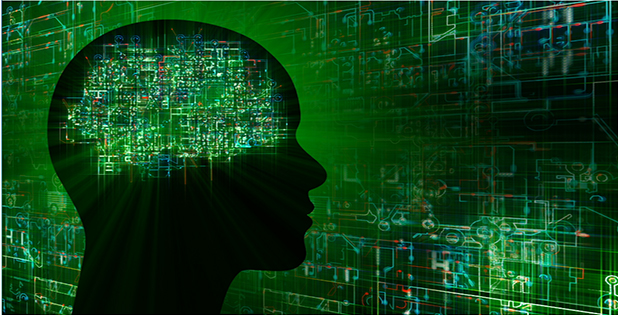 To familiarize potential participants with the technical objectives of NESD, DARPA will host a Proposers Day meeting that runs Tuesday and Wednesday, February 2-3, 2016, in Arlington, Va. The Special Notice announcing the Proposers Day meeting is available at https://www.fbo.gov/spg/ODA/DARPA/CMO/DARPA-SN-16-16/listing.html. More details about the Industry Group that will support NESD is available at https://www.fbo.gov/spg/ODA/DARPA/CMO/DARPA-SN-16-17/listing.html. A Broad Agency Announcement describing the specific capabilities sought is available at: http://go.usa.gov/cP474.
DARPA anticipates investing up to $65 million in the NESD program over four years.
NESD is part of a broader portfolio of programs within DARPA that support President Obama's brain initiative. For more information about DARPA's work in that domain, please visit: http://www.darpa.mil/program/our-research/darpa-and-the-brain-initiative.
Image Caption: The Neural Engineering System Design program aims to develop an implantable neural interface able to provide unprecedented signal resolution and data-transfer bandwidth between the human brain and the digital world. (Source: Shutterstock)
# # #
Associated images may be reused according to the terms of the DARPA Usage Agreement, available at: http://www.darpa.mil/policy/usage-policy.
DARPA research documents from 2007
---
WHO and WHAT is behind it all ? : >
---
The bottom line is for the people to regain their original, moral principles, which have intentionally been watered out over the past generations by our press, TV, and other media owned by the Illuminati/Bilderberger Group, corrupting our morals by making misbehavior acceptable to our society. Only in this way shall we conquer this oncoming wave of evil.
Commentary:
Administrator
All articles contained in Human-Synthesis are freely available and collected from the Internet. The interpretation of the contents is left to the readers and do not necessarily represent the views of the Administrator. Disclaimer: The contents of this article are of sole responsibility of the author(s). Human-Synthesis will not be responsible for any inaccurate or incorrect statement in this article. Human-Synthesis grants permission to cross-post original Human-Synthesis articles on community internet sites as long as the text & title are not modified.
The source and the author's copyright must be displayed. For publication of Human-Synthesis articles in print or other forms including commercial internet sites. Human-Synthesis contains copyrighted material the use of which has not always been specifically authorized by the copyright owner. We are making such material available to our readers under the provisions of "fair use" in an effort to advance a better understanding of political, economic and social issues. The material on this site is distributed without profit to those who have expressed a prior interest in receiving it for research and educational purposes. If you wish to use copyrighted material for purposes other than "fair use" you must request permission from the copyright owner.