Muslim Tells Christians: 'We Tried Warning You,' It's Time to 'Wake Up' about Threat of Radical Islam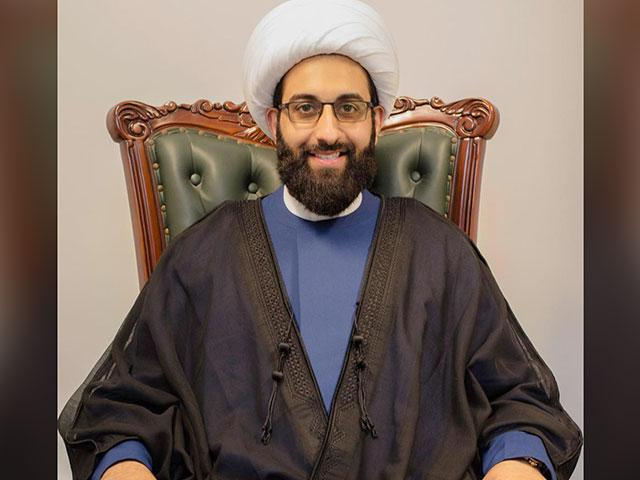 Mohammad Tawhidi, a Muslim author from Australia
WORLD-CBNNEWS.COM-05-02-2019-George Thomas

Muslim author Mohammad Tawhidi shares with CBN News' Sr. International Correspondent George Thomas how America can fight against the threat of radical Islam.
As Sri Lankan authorities worry about the potential of more suicide attacks by the group behind the Easter Sunday bombings, one Muslim activist is issuing an urgent warning to Christians around the world about the growing and very real threat of radical Islam.
"If Christians don't wake up, if Christians leaders don't wake up, then we Muslims who fled from extremists can't help you anymore," said Mohammad Tawhidi, a Muslim author from Australia. "We tried warning you."
---
Tawhidi, a third-generation Iranian-born Muslim and author of The Tragedy of Islam, says political correctness is allowing radical Muslims with their dangerous and deadly ideology, to flourish.
"When we come to the West and try to warn the governments and intelligence agencies about what is happening, about the people we fled from, we have this new political correctness agenda that tells us that 'oh, we are the racists, we are the ones who are traitors and the extremists need to be understood and embraced'."
Tawhidi says even though the Islamic terror group ISIS lost its territory in Syria and Iraq, the group's followers and sympathizers are still actively planning mayhem.
"We are fighting a real caliphate, not a so-called caliphate, this is the true extremist Islamist militant ideology that is taking over our lands and our countries," Tawhidi warned.
This week, a German newspaper published an exhaustive study of all Islamic terror attacks around the world since the September 11, 2001, strikes on America.
According to the German newspaper Die Welt Islamic extremists have carried out 31,211 attacks in the last 18 years.
Those attacks have killed 146,811 people around the world. Most of the victims have been Muslims.
The newspaper analyzed all the information gathered by the Global Terrorism Database at the University of Maryland to come up with the number of attacks and lives lost.
The list concludes with the recent attacks in Sri Lanka that killed at least 253 people and injured more than 500 when suicide bombers targeted churches and hotels on the island nation.
Tawhidi, who describes himself on his website as "Muslim scholar, thinker and educator," says he's on a mission to tackle the "spread of Islamic extremism" and believes the key is to reform Muslim societies and their mindset.
"Look, I'm a Muslim, but I cannot live in an Islamist theocracy," Tawhidi told CBN News. "I can live in a Christian government, based on their constitution, because that is where peace lies. I cannot live in a place where ISIS rules the area."
"No Muslim with a brain that works would want to live under ISIS," Tawhidi added.
For more, watch author Mohammad Tawhidi share his views on how America can fight the forces of radical Islam.
Follow George Thomas on Twitter, Facebook & Instagram for stories and insights from a fresh and unique persepective.
---
Anders Brunstad shared a link.Visual Storyteller · Yesterday at 6:13 AM AM  
IMANS ISLAMIC SIVILIZATION WAR ON.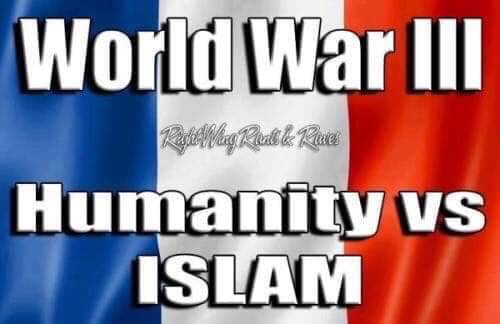 An Islamic author remarks and warns us: Unfortunately, our culture stands as a Marxist Politically Correct sheep flock and understands nothing.
Radical Islam is a gigantic threat. Imans who preach this must be expelled.          And mosques that allow this must be shut down.

Listen to the above video what Mohammad Tawhidi tells us:
---
LES OGSAA: (Norwegian)
INGRID OG MARIA JOURNALISTER SOM ER PÅ DIN SIDE!
Den danske journalisten Iben Thranholm er kristen og står for det islamskritiske partiet Stram Kurs i parlamentsvalget 5. juni.
Meningen med livet
Joram van Klaverens konverteringshistorie forteller oss noe om hvorfor islamisering vokser til tross for politisk stramhet, asyl og hjemreise. Islam er for tiden Europas raskest voksende religion, til tross for den store motstanden og kritikken den står overfor. Når islam oppnår suksess, er det fordi det har et svar på noe som den vestlige kulturen ikke lenger har svar på - nemlig det som er helt bra og det som er helt ondt, og hva meningen med livet er.
For danskerne og resten av europeerne er moral et flytende konsept. For muslimer er det imidlertid ingen tvil om hva som er riktig og galt. Det er skrevet ned i Koranen og muslimer er villige til å dø for å forsvare denne troen. Mens danskene mister seg i gjensidig kamp om hvem som er racister, nazister og islamofober, vokser islam, fordi det ikke står overfor noen form for religiøs konkurranse.
Det er ikke utfordret rent trofast. Islam har ingen åndelige konkurrenter i Europa, fordi kirken har gitt opp tro på evangelisering, og derfor konverterte Joram van Klaveren. Han er ikke alene om det. Omkring 5000 briter konverterer årlig til islam, og i USA er tallet 30 000. I Danmark er konvertitter til islam ikke registrert, men imam Abdul Wahid Pedersen anslår at i gjennomsnitt minst en dansk per uke konverterer.
Europa er som et tomt hus der islam beveger seg inn. Den greske filosofen Aristoteles sier at naturen ikke tåler vakuum. Hvis det er et tomrom i naturen, er disse alltid fylt med noe annet. Det er et åndelig vakuum blant oss som gjør at vi ikke har noe å holde fast på islam.
Muslimer i Danmark tar sin egen religion seriøst, men oppdager samtidig at danskerne ikke tar kristendommen alvorlig. Deres reaksjon på vår gudløshed er mer islam - ofte i radikalisert form. Islam kan i dag oppnå i Europa hva muslimer ikke kunne oppnå med våpen og hærer, fordi den kristne kulturen ikke lenger forsvarer sin tro og ikke lenger er i stand til å forsvare kristen moral.
LA VårRE EGNE I STIKKA
Vår svake tro betyr også at vi har mistet moralsk kompass i forhold til det som er riktig og galt. Dette betyr at du er villig til å beskytte den kriminelle hvis han eller hun bare er en fremmed, og å forlate offeret, deres egen og nasjonen i sjakk.
Vi har alle midler til å bekjempe islamismen, hvis vi bare vil, men vi mangler den moralske overbevisningen hvorfor vi burde si nei. I det hele tatt er vi veldig usikre når det er riktig å si ja og når skal jeg si nei. Vi vet ikke lenger hvem vi er. Islam, derimot, er en veldig selvbevisst religion og det er derfor det vokser.
Innvandringsdebatten bærer merket om en flott polarisering som handler om retten til å kalle seg godt. Det er en slags borgerkrig om hvem som elsker sin neste mest. Tidligere var det et sterkt fellesskap om de samme verdiene, i dag er det blitt forvandlet til en dyp, til og med hatefull, splittet over hvem som har rett til å kalle seg godt og kjærlig. Det har vært en krig i kjærlighetens navn.
Vi har å gjøre med en veldig politisert kristendom som lærer oss at bare hvis du elsker fremmede, er du en god person. Det kalles i budet: "Du skal elske din neste som deg selv." Politisk kristendom elsker ikke seg selv, men bare fremmede. Vi er besatt av en ideologi om å elske utlendingen uten å elske oss selv. Det er ikke kjærlighet uten selvdestruksjon, ja selvmord, som den engelske journalisten Douglas Murray legger den i sin bok The Strange Death of Europe.
Hvor tragisk og ironisk er det at Europa nå bruker en forvrengning av den kristne menneskelige kjærligheten for å ødelegge den kristne kulturen?
Et blindt punkt i innvandringspolitikken.
Nå som jeg har valgt å sette opp for Stram Kurs [Rasmus Paludans parti som setter opp i parlamentsvalget 5. juni], er det å være oppmerksom på dette blinde stedet i innvandringspolitikken, det åndelige vakuumet som islam bruker og som forråde oss selv. Jeg gjør det for å gjøre kristenheten aktiv i samfunnet igjen. Det er ikke en politisk oppgave å lovgjøre om hva folk skal tro på, men det er en politisk oppgave å være oppmerksom på mennesker som vi ikke kan overleve som en kultur hvis vi ikke forstår religionens rolle i dette og styrker vår egen. Og hvis vi ikke sørger for å ha klare regler for oppførsel i forhold til en annen og invasiv religion med en klar repatrieringspolitikk. Politikk i dag handler i stor grad om religion, og politikere må forholde seg på en ny måte.
Men tilbake til spørsmålet om du kan være kristen og mot innvandring? Bør kristne ikke godta fremmede og returnere onde med godt? Det spørsmålet ble gitt til Saint Francis of Assisi av sultan al-Malik al-Kamil, da Francis gikk inn i femte korstoget i 1219 for å konvertere Egyptens sultan til kristendommen. Sultan spurte Franciscus hvorfor de kristne kjemper mot sitt land hvis den kristne tro lærer at man skal returnere ondskap med det gode?
Francis svarte ved å henvise til Jesus, som sier: "Hvis nå ditt rette øye er for forførelsen, rive den ut og kaste den bort fra deg; for det er bedre for deg at en av dine medlemmer blir ødelagt, enn hele kroppen din blir kastet i Gehenna. Det betyr at Franciscus mente at han holdt muslimene så kjære som folk som sitt eget øye, men om muslimene med sin tro på Koranen ville beskytte kristne fra å tro på Guds kjærlighet, så dette ville bli avvist, avstøtet og kastet ut. Det kan også oversettes til dagens sekulære termer som frihetskulturen kristendommen har banet vei for.
For Francis handler det først og fremst om å beskytte det gode og sanne. Hans kjærlighet til sannheten og for Gud gjør ham kompromissløs, selv om han er full av kjærlighet til muslimen. Kjærlighet er ikke bare å stride med deg, men også å ta tøffe beslutninger for å beskytte det du elsker. Derfor brukte Francis korset som en mulighet til å evangelisere sultanen, men han støttet fullt ut militærintervensjonen i de områdene hvor kristne ble forfulgt av muslimer.
Kristne kan derfor med god samvittighet si nei til islam når islam ønsker å erstatte den kristne troen og kulturen som Danmark er basert på, og i stedet introdusere en islamsk verdensdominans - som er islams ultimate mål. Men vi trenger også en seriøs selvundersøkelse i forhold til vår kristne tro. Et strammere åndelig og moralsk kurs.
Innlegg:
Dansk journalist Iben Thranholm: "Det er derfor Stram kurs er en fest for kristne"
Siden Iben Thranholm kunngjorde at hun setter opp som folketingskandidat til det sterkt islamskritiske partiet Stram Kurs, har spørsmålene hilst over henne: Hvordan kan du som kristen sette opp for en slik fest? I denne kolonnen, opprinnelig skrevet for Kristeligt Dagblad, forklarer hun hvorfor.
Redaksjonelt / 28. mai 2019
Hvordan kan du som kristen sette opp for Stram Kurs? Det spørsmålet spurte universitetslærer Ole Lund i et innlegg i denne avisen 15. mai. Innboksen min bøyer e-post med det samme spørsmålet. For meg er det ingen tvil om at kristne må stramme seg selv om Europa ikke utvikler seg til en kalifat innen noen tiår.
Joram van Klaveren.
Nylig har jeg intervjuet den tidligere nederlandske politimannen Joram van Klaveren. Frem til oktober 2018 var han en hardkjerne islamkritiker og nærmeste kollega til Geert Wilders, leder av det sterkt islamkritiske frihetspartiet i Holland. van Klaveren hadde sluttet seg til festen for å stoppe islamsk terror i Europa. Han ønsket også å sette en stopper for kvinners undertrykkelse og hatet til jøder og homofile.
Han mente at Europa var i fare og at noe måtte gjøres. Derfor begynte han å skrive en bok der han ment å vise hvilken farlig religion islam er. Men arbeidet på boken tok en annen retning enn forventet. van Klaveren bestemte seg for å konvertere til islam og mener nå at islam er fremtidens religion i Europa.
Van Klaveren fortalte meg at den avgjørende faktoren for ham da han begynte å se annerledes på islam var at han var i ferd med å miste sin kristne tro. Det var ikke en politisk beslutning, men en religiøs. Det var det åndelige tomrom i Europa på grunn av den sekularisering som gjorde at han lengtet etter noe mer å tro på, selv om han var oppvokst i den reformerte kirken.
Fotnote: Den originale artikkelen i Kristeligt Dagblad er reprodusert med tillatelse fra Iben Thranholm.
Siden Iben Thranholm kunngjorde at hun oppretter en parlamentarisk kandidat til det sterkt islams kritiske partiet Stram Kurs, har spørsmålene hilst henne: Hvordan kan du som kristen sette opp for en slik fest?
---
---
WHO and WHAT is behind it all ? : >
---
The bottom line is for the people to regain their original, moral principles, which have intentionally been watered out over the past generations by our press, TV, and other media owned by the Illuminati/Bilderberger Group, corrupting our morals by making misbehavior acceptable to our society. Only in this way shall we conquer this oncoming wave of evil.
Commentary:
Administrator
HUMAN SYNTHESIS
All articles contained in Human-Synthesis are freely available and collected from the Internet. The interpretation of the contents is left to the readers and do not necessarily represent the views of the Administrator. Disclaimer: The contents of this article are of sole responsibility of the author(s). Human-Synthesis will not be responsible for any inaccurate or incorrect statement in this article. Human-Synthesis grants permission to cross-post original Human-Synthesis articles on community internet sites as long as the text & title are not modified.
The source and the author's copyright must be displayed. For publication of Human-Synthesis articles in print or other forms including commercial internet sites. Human-Synthesis contains copyrighted material the use of which has not always been specifically authorized by the copyright owner. We are making such material available to our readers under the provisions of "fair use" in an effort to advance a better understanding of political, economic and social issues. The material on this site is distributed without profit to those who have expressed a prior interest in receiving it for research and educational purposes. If you wish to use copyrighted material for purposes other than "fair use" you must request permission from the copyright owner.
TILBAKE TIL HOVEDMENYEN - BACK TO THE MAIN MENU