Norge kåret som best i verden på pressefrihet!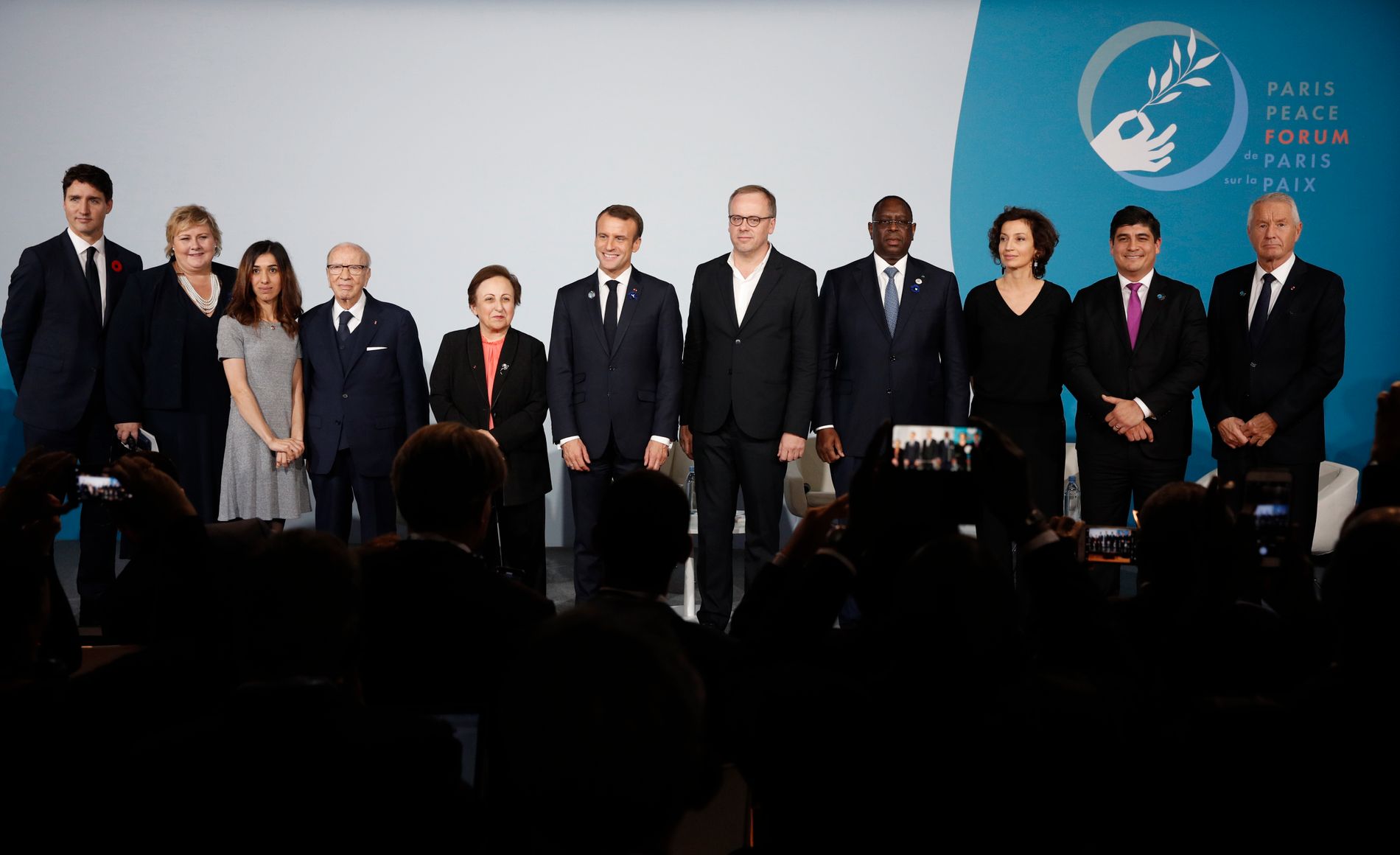 Erna Solberg i bresjen for pressefrihet foran verdens statsledere
PARIS (VG) At Norge er best i verden på pressefrihet, forplikter oss til å hjelpe andre, sa statsminister Erna Solberg på fredsforumet i Paris.
VG - NORA THORP BJØRNSTADOppdatert 11. november 2018
I ettermiddag startet den internasjonale fredskonferansen Paris Peace Forum, der over 60 statsledere og organisasjonstopper fra hele verden er samlet.
Samarbeid for fred
De mange mektige besøkende til Frankrikes hovedstad inkluderer blant andre USAs Donald Trump, Tysklands Angela Merkel, Russlands president Vladimir Putin, og Norges statsminister Erna Solberg.
Sistnevnte markerte seg tidlig i fredsforumet med sitt innlegg om ytringsfrihetens betydning.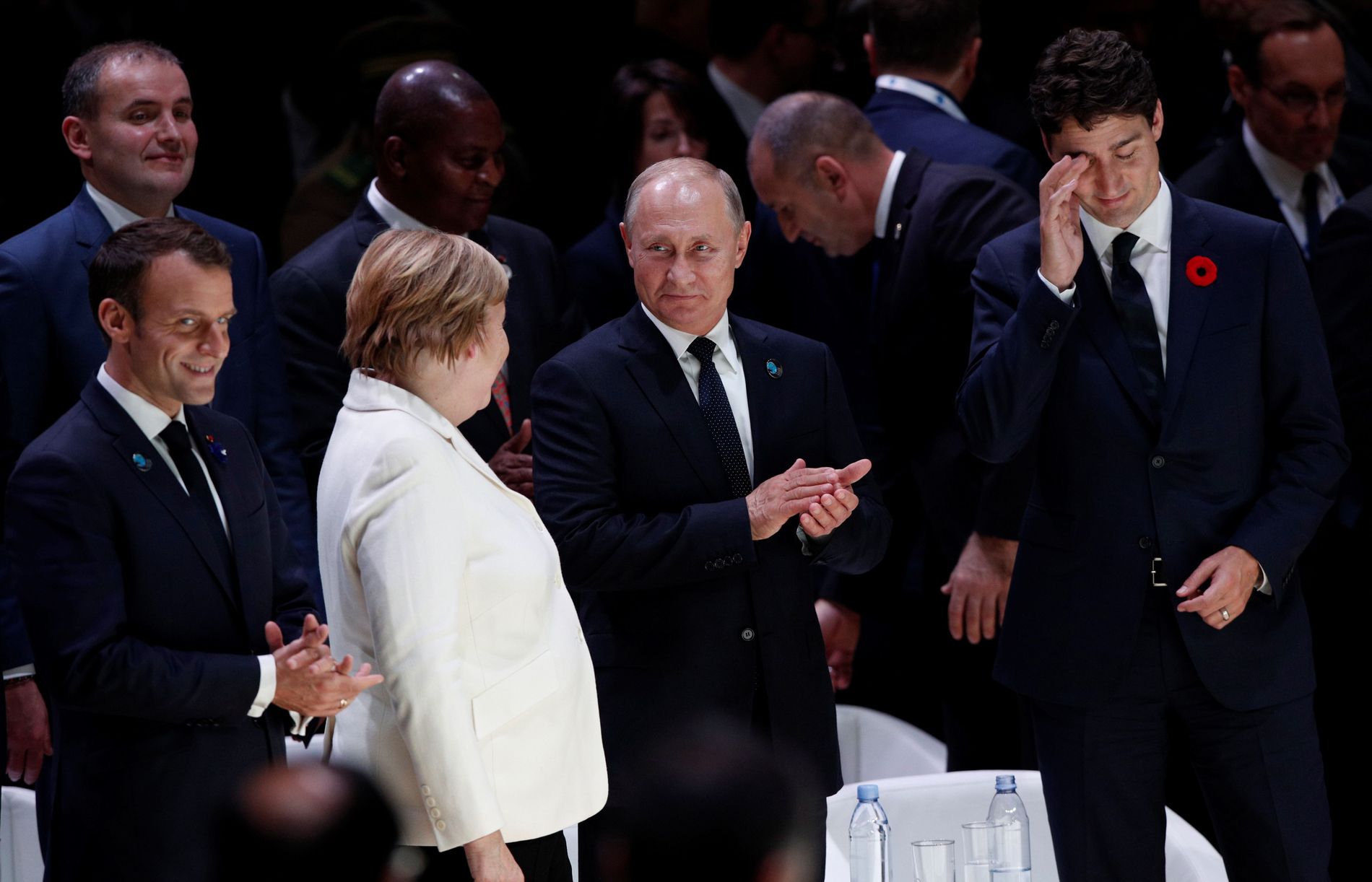 Tok ordet
Foran blant andre Frankrikes president Emmanuel Macron og Canadas statsminister Justin Trudeau sa Solberg at det er uakseptabelt at så mange journalister verden rundt trues, kun i kraft av deres jobb, og at «de fortjener vår helhjertede støtte».
FAKTA: Land med størst pressefrihet:
– Dette er ikke bare grunnlaget for demokrati og menneskerettigheter, men også for bærekraftig utvikling. Alt i alt handler det om å promotere fred og trygghet, fordi alle samfunn trenger noen som passer på, sa Solberg til de mange oppmøtte.
Macron: – Vi er truet
På møtet deltok også IS-overlevende og menneskerettighetsaktivist Nadia Murad, som vant Nobels fredspris i år. Murad holdt en appell om viktigheten av internasjonalt engasjement for å stoppe overgrep på ytringsfriheten.
Vertskapet for fredskonferansen, Frankrikes president Emmanuel Macron, innledet møtet med å si at selv om sosiale medier og internett er fantastiske virkemiddel for kommunikasjon, gjør det oss mer sårbare for informasjon som hvisker ut skillelinjene mellom løgn og sannhet.
Solberg: Fredsmarkering ekstra viktig nå
– Vi står ved et vendepunkt for pressen. Våre ideologier er truet av et sterkt press fra ekstremisme og autoritære regimer, som forsøker å begrense vår ytringsfrihet, sa Frankrikes president Macron, før han ga mikrofonen til Erna Solberg.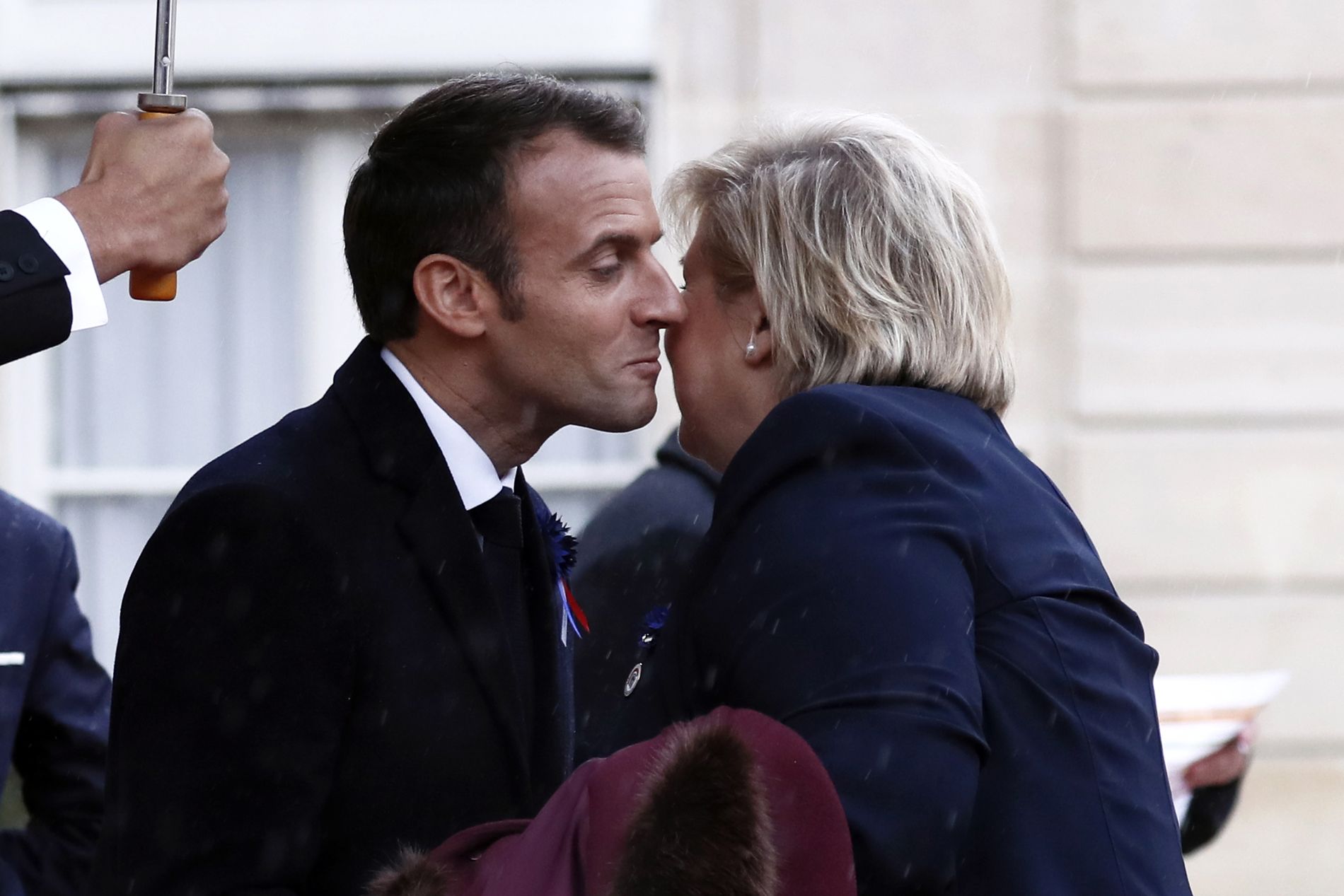 Foregangsland
Norge ligger helt på toppen av Reportere uten grensers rangering for pressefrihet. Likevel gjenstår det arbeid selv her, mener statsministeren, som har foreslått å styrke arbeidet med menneskerettigheter med 680 millioner kroner i neste års statsbudsjett. Solberg håper nå at andre land vil følge etter.
– En sideeffekt av at den liberale verdensorden har litt problemer nå, er at mer autoritære regimer slår ned også på den frie presse. Vi ser stadig flere land der det rapporteres om brudd på ytringsfriheten og pressefriheten, og hvor det har blitt farligere å være journalist, sa Solberg til VG andre representanter for norsk presse i Paris søndag.
VG - Publisert: 11.11.18 kl. 18:26 - Oppdatert: 11.11.18 kl. 18:45
---
WHO and WHAT is behind it all ? : >
---
The bottom line is for the people to regain their original, moral principles, which have intentionally been watered out over the past generations by our press, TV, and other media owned by the Illuminati/Bilderberger Group, corrupting our morals by making misbehavior acceptable to our society. Only in this way shall we conquer this oncoming wave of evil.
Commentary:
At Norge er blitt kåret som nr. 1 i pressefrihet viser bare hvor totalt lydig Solberg er for diktaturet i EU og den globale eliten som kan fortelle slike løgner uten å blunke. I sann stil fortsetter hun sin egenkampanje med gavmild hånd fra VåR pengesekk for å sikre seg en fremtidig høy stilling i FN, EU eller den globale eliten.
Den statsstøttede Norske pressen og media er for lenge siden påsatt munnkurv av regjeringen Solberg.  Folket kan ikke lenger stole på vår presse eller media som tilbakeholder alt som motsier den globale elitens agenda, og støtter seg nå i stedet til FRIE aviser og media på Internet.  
En av dem, Resett.no er nå forsøkt boykottet av et regjeringsmedlem samt flere selskaper i den norske klubben til den globale eliten. DETTE er virkeligheten om Norge´s pressefrihet til IKKE å fortelle sannheten.
Administrator
HUMAN SYNTHESIS
All articles contained in Human-Synthesis are freely available and collected from the Internet. The interpretation of the contents is left to the readers and do not necessarily represent the views of the Administrator.
Disclaimer: The contents of this article are of sole responsibility of the author(s). Human-Synthesis will not be responsible for any inaccurate or incorrect statement in this article. Human-Synthesis grants permission to cross-post original Human-Synthesis articles on community internet sites as long as the text & title are not modified. The source and the author's copyright must be displayed. For publication of Human-Synthesis articles in print or other forms including commercial internet sites.
Human-Synthesis contains copyrighted material the use of which has not always been specifically authorized by the copyright owner. We are making such material available to our readers under the provisions of "fair use" in an effort to advance a better understanding of political, economic and social issues. The material on this site is distributed without profit to those who have expressed a prior interest in receiving it for research and educational purposes. If you wish to use copyrighted material for purposes other than "fair use" you must request permission from the copyright owner.