Boris Johnson: EU vil bli en superstat, en slik Hitler også ville ha
State of Globe Norge - 24. februar 2019 av Hans Christian Færden
Om å sette friheten på spill på globaliseringens alter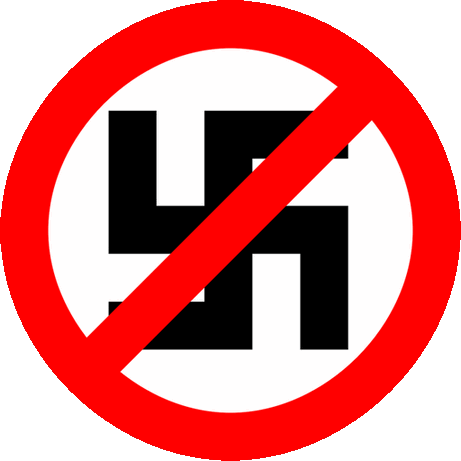 EU forsøker seg på det samme som Hitler når de vil bygge sin europeiske superstat, sa det daværende britiske parlamentsmedlemmet Boris Johnson til avisen The Telegraph i 2016. Anledningen var selvfølgelig valgkampen før Brexit. Med det sa vel Johnson hva stadig flere tenker?
Kort tid etter ble Johnson britenes utenriksminister.
Spesielt ubehagelig bli vel dette når vi ser regjeringen og Arbeiderpartiets voldsomme trykk for å få nedlagt nasjonalstaten Norge til fordel hvor å bli en føderal region i denne nye europeiske superstaten? Staten som Johnson sammenlignet med Hitlers drøm.
Jeg vet at ingen norske Stortingsrepresentanter, eller regjeringen for den saks skyld politisk vil mene at Norge skal bli en del av en europeisk superstat, etter Hitlers modell. De ser neppe Hitler i hva EU er og utvikler seg til å bli. De ser bare en handelssammenslutning som i stadig større grad skal arbeide for hverandre. Her er ingen bombefly eller tanks som truer noen.
Men da må de virkelig se em ekstra gang på hva de holder på med. Den klassisk skolerte og vel utdannede Johnson sier i intervjuet at de siste 2000 år av europeisk historie har vært preget av gjentatte forsøk på å forene Europa under en enkelt regjering for å gjenopprette kontinentets tapte «gullalder» under romerne.
«Napoleon, Hitler, ulike mennesker prøvde dette ut, og det sluttet tragisk,» sier han.
«EU er et forsøk på å gjøre dette med andre metoder», sier han i intervjuet med The Telegraph.
Mye tilgjengelig informasjon gir Johnson mer rett enn han kanskje selv er klar over. Du bør få med deg denne kommentaren, med tilhørende video. Så kan du selv se og ikke minst vurdere og gjøre egne undersøkelser.
Det EU-tilhengere med regjeringen og Arbeiderpartiet i spissen helt åpenbart ikke forstår er at det er mer makt i penger og gull enn den noengang har vært med våpen. Våpen er kun et verktøy for å produsere enda mer penger og gull. Men med trading og finansøkonomi, som egentlig er arven etter Bretton Woods avtalen i 1944 kan penger også produsere penger.
Penger/gull blir dermed det ultimate våpen. Man behøver egentlig ikke en gang å forstå at man har blitt angrepet.
Det klassiske eksemplet er hvordan president Reagans administrasjon tok ned Sovjetunionen. Gorbatsjov og hans folk hadde knapt en sjanse mot den finansielle stormen som kom i mot dem.
Det Boris Johnson i praksis sier er at EU er krig, med penger som våpen.
Behøver vi ser lenger enn hvordan EU sakte, men sikkert får levert vår nasjonalstat/folkets identitet og røtter på et monetært sølvfat, hilsen vår regjering og Arbeiderpartiet? Alt begrunnet med at vi må sikre at handelen med EU kan fortsette. Som om EU-oligarkene må få overta Norge for å ville kjøpe vår energi og fisk? I en tid hvor energi og sunn mat blir stadig viktigere?
Kan noen sende en vekkeklokke til hver av Stortingets EU representanter? Med et kort der det står:
«Det norske folk, ikke EU ga deg/partiet ditt jobben du nå har. Husk det foran neste valg!
Kilde: Boris Johnson: The EU wants a superstate, just as Hitler did
En kommentar :
Birger Netland25. februar 2019, 09:35 | Svar
Ja, dette har vi sagt lenge. Dette et også profetert i gamle testamentet, Bibelen, hvor «det som var, men ikke er , men som skal komme»..altså Romerriket, i en nermere angitt tidstegn. Dette har en åndelig dimensjon i seg. Det er en antikristelig åndelig krig…hvor utfallet er gitt. Spennende og alvårlig. Folket blir lurt, og vet ikke at vi ikke lenger er et selvstendig uavhengig land.  Artikkelen treffer helt korrekt.
---
WHO and WHAT is behind it all ? : >
---
The bottom line is for the people to regain their original, moral principles, which have intentionally been watered out over the past generations by our press, TV, and other media owned by the Illuminati/Bilderberger Group, corrupting our morals by making misbehavior acceptable to our society. Only in this way shall we conquer this oncoming wave of evil.
Commentary:
Administrator
HUMAN SYNTHESIS
All articles contained in Human-Synthesis are freely available and collected from the Internet. The interpretation of the contents is left to the readers and do not necessarily represent the views of the Administrator.
Disclaimer: The contents of this article are of sole responsibility of the author(s). Human-Synthesis will not be responsible for any inaccurate or incorrect statement in this article. Human-Synthesis grants permission to cross-post original Human-Synthesis articles on community internet sites as long as the text & title are not modified. The source and the author's copyright must be displayed. For publication of Human-Synthesis articles in print or other forms including commercial internet sites.
Human-Synthesis contains copyrighted material the use of which has not always been specifically authorized by the copyright owner. We are making such material available to our readers under the provisions of "fair use" in an effort to advance a better understanding of political, economic and social issues. The material on this site is distributed without profit to those who have expressed a prior interest in receiving it for research and educational purposes. If you wish to use copyrighted material for purposes other than "fair use" you must request permission from the copyright owner.