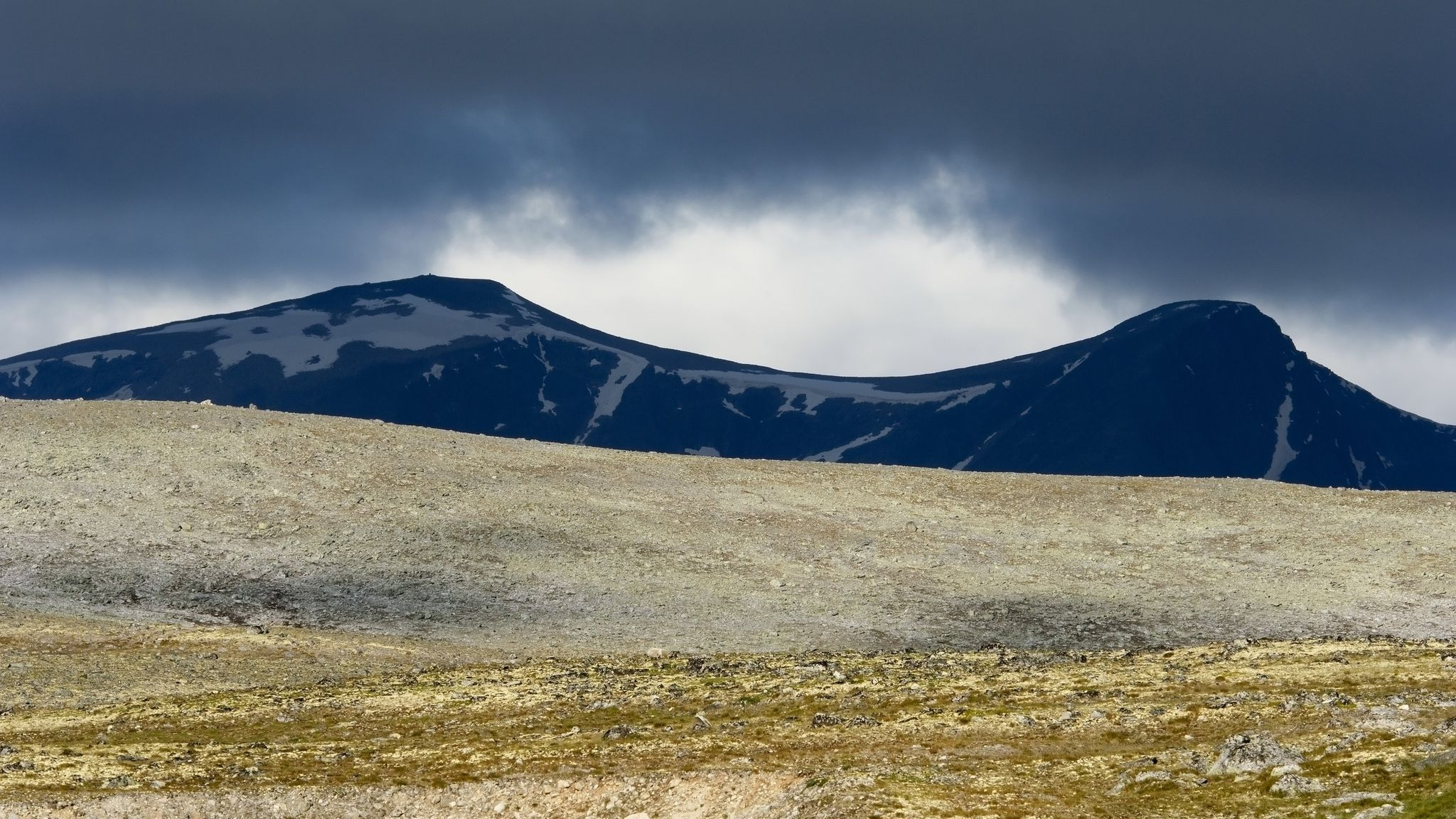 Hvis Mitsubishi Corporation vil kjøpe Statskog, kan vi tilby dem å få Dovrefjell med på kjøpet. For pengene kan vi kjøpe oss et par skyskrapere i Tokyo. WOLFGANG KRUCK, SHUTTERSTOCK/SCANPIXGALLERI
Vi som solgte landet
Norge ble bygget av geologi og mange generasjoners hardt arbeid. Nå selges det unna som om vi hadde fanden selv i hælene.
Stavanger Aftenblad - OPPDATERT: 25.JUL.2017 15:55 PUBLISERT: 02.JAN.2015 21:51 Morten Strøksnes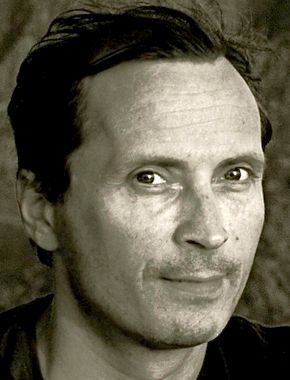 I LØPET AV DE TRE SISTE TIÅRENE har det skjedd et avgjørende skille i vår historie. Norge er blitt rikere enn knapt noe land har vært noen gang. Vi har nå så mye penger oppspart at vi ikke vet hvor vi skal gjøre av dem. Mesteparten benyttes til å kjøpe utenlandske aksjer og eiendommer. Ofte investeres pengene i moralsk tvilsomme prosjekter. Avisene skrev før jul at Oljefondet har investert en halv milliard i indiske atomubåter.
SAMTIDIG MED at pengene tyter ut av den norske pengebingen, pågår det forunderlige eierskifter her hjemme. Her handler det ikke om å kjøpe, men å selge. Statlige institusjoner, infrastruktur og naturressurser privatiseres eller delprivatiseres som om de var i ferd med å utgå på dato.
Internasjonalt utgjør vi en liten gruppe rentenister som ønsker å høste fruktene av andres arbeid. Nasjonalt ser vi et mørkt speilbilde av den samme prosessen.
FJORÅRETS KANSKJE MEST OMTALTE BOK var Thomas Pikettys «Kapitalen i det 21. århundre». Han beskriver hvordan en global overklasse overtar en stadig større del av verdiene som skapes. De ideologiske vindene har skapt et mildt klima for kapitalen, og motvind for kollektive løsninger eller mekanismer som begrenser kapitalens vekst og utfoldelse. Resultatet er at rikdom samles på stadig færre hender. Skal du gjøre det riktig godt, må du skaffe deg rike foreldre du kan arve.
PIKETTY BESKRIVER ALTSÅ en historisk utvikling der en liten gruppe mennesker får kontroll over stadig mer av verdiskapningen. I Norge skjer det samme, men oljerikdommen, og den økonomiske hjernerystelsen den har påført oss, har til nå overskygget denne prosessen. Men det foregår en massiv overføring av verdier fra oss som kollektiv, til private interesser. De som skulle beskytte statens verdier fungerer som medsammensvorne på innsiden.
LA OSS TA NOEN EKSEMPLER. I fjor gikk det tidligere statlige eiendomsselskapet Entra på børs. Selskapet kontrollerer offentlige bygninger til en verdi av 23,1 milliarder kroner, ifølge Dagens Næringsliv. Mange generasjoner nordmenn har ved arbeid og skattepenger, i gode og harde tider, bygget opp disse verdiene.
Privat eierskap er et mål i seg selv.
Etter at staten slapp taket i Entra, ble alle samfunnsmessige og kollektive hensyn er radert ut av ligningen.
Ingen av oss ville solgt boligen vår, for å leie det tilbake fra den nye eieren. Det blir ikke smartere når staten gjør det.
OPPDRETTSGIGANTEN CERMAQ ble i fjor høst solgt til Mitsubishi Corporation. Staten har, ifølge Klassekampen, tatt 3,4 milliarder kroner i utbytte fra Cermaq. Mitsubishi fikk kjøpe hele greia for 5,4 milliarder. Mens staten solgte Cermaq til Mitsubishi, har Oljefondet investert 13 milliarder kroner i det samme japanske gigantkonsernet. Dr. Jekyll selger mens Mr. Hyde kjøper. Slik fungerer den norske schizofrenien.
DE STØRSTE OG MEST LØNNSOMME statlige foretakene har for lengst fått private eiere. Den sittende regjeringen har solgt, eller er i ferd med å selge Mesta, Flytoget, jernbaneselskapet Baneservice og mye mer. Næringsminister Mæland vil at statens skal selge seg ut av bedrifter som SAS, Telenor og Kongsberg. Selv gladkapitalisten Petter Stordalen uttrykte forvirring rundt logikken for noen måneder siden: «Jeg forstår ikke iveren etter å avvikle statlig eierskap for å investere på amerikanske børser.»
HVORFOR SKJER DETTE? Staten trenger virkelig ikke pengene. Salgene er som regel ikke lønnsomme på lang sikt. Statlig eierskap har som regel fungert godt, og resultatet av salg er ofte at utenlandske interesser tar over – ifølge økonomiprofessor Einar Lies nye bok «Staten som kapitalist» (skrevet sammen med Egil Myklebusts og Harald Nordvik, eks-sjefene i henholdsvis Hydro og Statoil).
Motivet bak overføringen av rikdom fra oss til dem er ideologisk. Privat eierskap er et mål i seg selv.
JENS STOLTENBERG LEDET AN i privatiseringen av det offentlige. Han ville være en norsk Tony Blair, noe han ikke snakker høyt om lenger, siden Blair har pådratt seg et katastrofalt ettermæle. Når ikke engang Ap fører det som en gang var kjent som arbeiderpartipolitikk, kan man vanskelig forvente at Høyre skal gjøre det.
Evigvarende naturressurser er i ferd med å bli overført fra oss som fellesskap til private eiere.
Høyre har alltid vært bedriftseiernes parti. Regjeringen viser da også stor kreativitet for å åpne statens pengebinge for kapitalen. Nå skal også private investorer få subsidier av staten til å drive gårdsbruk. Velferdsindustri er allerede landets mest ekspansive bransje. På inntektstoppen rundt om i det ganske land ligger de som driver offentlig virksomhet i privat regi, alt fra barnehager til eldrehjem. For vi er blitt privatiserte fra vuggen til graven.
BORTFALL AV ARVEAVGIFT og kutt i formueskatt er bare glasuren på kaka. Det er langt mer alvorlig at vi gir fra oss selve kaka. Evigvarende naturressurser er i ferd med å bli overført fra oss som fellesskap til private eiere, i irreversible prosesser som kommer til å svi når oljealderen tar slutt – noe mange mener skjedde i fjor. Kraftselskapene og fossefallene er for lengst solgt. Næringsministeren vil nå selge Statskog, som eier en femtedel av Norge og er landets største grunneier. Kanskje Mitsubishi Corporation er interessert. Vi kunne tilbudt dem å få Dovrefjell med på kjøpet. For pengene kan vi kjøpe oss et par skyskrapere i Tokyo.
HAVET, SOM ÅPENBART er vår viktigste ressurs, også etter at oljeeventyret er over, skal også børsnoteres. Men det er et kapittel for seg.
---
WHO and WHAT is behind it all ? : >
---
The bottom line is for the people to regain their original, moral principles, which have intentionally been watered out over the past generations by our press, TV, and other media owned by the Illuminati/Bilderberger Group, corrupting our morals by making misbehavior acceptable to our society. Only in this way shall we conquer this oncoming wave of evil.
Commentary:
Administrator
HUMAN SYNTHESIS
All articles contained in Human-Synthesis are freely available and collected from the Internet. The interpretation of the contents is left to the readers and do not necessarily represent the views of the Administrator.
Disclaimer: The contents of this article are of sole responsibility of the author(s). Human-Synthesis will not be responsible for any inaccurate or incorrect statement in this article. Human-Synthesis grants permission to cross-post original Human-Synthesis articles on community internet sites as long as the text & title are not modified. The source and the author's copyright must be displayed. For publication of Human-Synthesis articles in print or other forms including commercial internet sites.
Human-Synthesis contains copyrighted material the use of which has not always been specifically authorized by the copyright owner. We are making such material available to our readers under the provisions of "fair use" in an effort to advance a better understanding of political, economic and social issues. The material on this site is distributed without profit to those who have expressed a prior interest in receiving it for research and educational purposes. If you wish to use copyrighted material for purposes other than "fair use" you must request permission from the copyright owner.