The future of money Cryptocurrency Ethereum's value soars/amp
HUMAN SYNTHESIS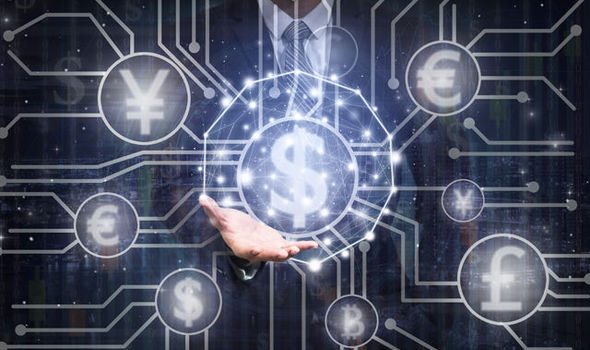 City & Business News
The future of money Cryptocurrency Ethereum's value soars by more than bitcoin
CRYPTOCURENCY Ethereum has seen its value surge by more than Bitcoin in 2017, as investor appetite for blockchain-based systems shows no signs of waning.
DAILY EXPRESS By LANA CLEMENTS
PUBLISHED: 17:03, Wed, May 24, 2017 | UPDATED: 17:19, Wed, May 24, 2017
Ethereum's value has gone up by more than bitcoin. Ethereum runs on a different blockchain to Bitcoin has gone up by around 2,000 per cent this year alone.
The cryptocurrency rise was only launched in 2014 and since then has seen its popularity soar.
Ethereum has coins like its rival but is more focused on everyday transactions and allows holders to move value around, as well as store registries of debts or promises without a middle man or counterparty risk.
The currency has also been designed for limited human intervention during transactions, and was developed by a Swiss nonprofit and crowdfunding campaign.
Bitcoin hits record high: 10,000 pieces in 2010 now worth £15m
Saudi Arabia plan to hike oil prices will BACKFIRE & boost US shale...
Bitcoin creator allegedly unmasked
Ethereum has strong corporate support, which has helped propel its rally.
It comes after bitcoin hit a record high this week.
The digital currency has been around for far longer than ethereum, and it's now seven years since what is thought to be the first ever transaction using bitcoin.
Saudi Arabia to create oil shortage in desperate bid to raise prices
China DOWNGRADED: Huge debt bubble is future risk, says Moody's
How much is your money worth?
New five pound notes could make you a whopping £20,000. This is what you should be looking out for in your wallet.
Five pound notes with low serial numbers, especially those beginning with AA01, can be worth £200
New pound coins with the 2017 date are likely to be sought after collectables
A full set of the old pound coins could be worth more than £80
Portraits of Jane Austen on four of the new £5 notes boosted their value to as much as £50,000 Five pound notes marked with AA02 can also fetch as much as £20 on sites such as eBay
A 2011 coin with an Edinburgh-themed design on the reverse is the most sought-after and can go for as much as £15 on eBay
Fivers with an AK47 serial number – the name of a popular semi-automatic rifle – could also be worth much more than face value.
Japan helped bring Bitcoin into the mainstream by passing legislation that allows it to be accepted as a legal currency.
It has limited supply, has also seen it reach safe haven status - like gold.
The ascent of bitcoin has helped fuel demand for other cryptocurrencies, such as Ethereum.
---
WHO and WHAT is behind it all ? : >
---
Commentary:
This is the future plans of The New World Order. Neither money,nor cheques or credit cards will exist, just an identity chip placed under your skin soon after birth.
The global elite will deside how much credit you will be able to control,and can,if so desired, take away all your credit,even your identity,leaving you with nothing.
We have to watch the development of AI controlled public services which will be with us in the near future.
Administrator
HUMAN SYNTHESIS