Russian Military Says "Retaliation" Strike Killed Over 600 Ukrainian Soldiers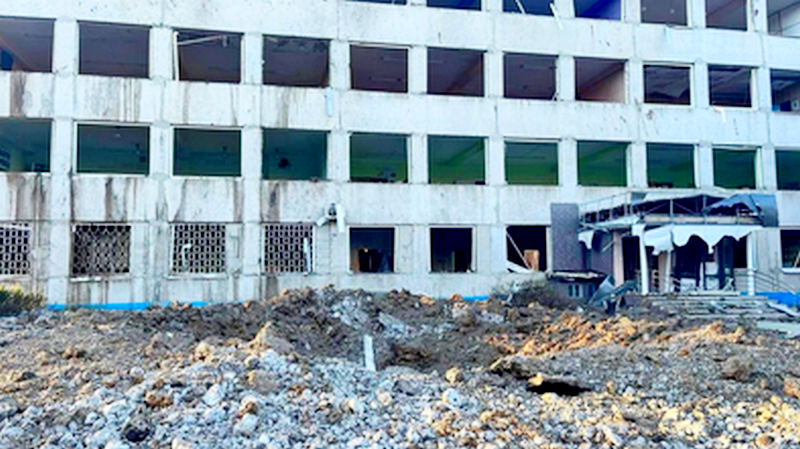 BY ZeroHedge - TYLER DURDEN - SUNDAY, JAN 08
The Russian military says it has conducted a major strike on Ukrainian forces in retaliation for the New Year attack on a Russian barracks in Makiivka, Donetsk which marked one of the single deadliest days for Russian forces, and which set off a firestorm of criticism against the top chain of command.
Russia's Defense Ministry (MoD) said Sunday that it eliminated over 600 Ukrainian troops in a "retaliation operation" in direct response to the "criminal attack" of a week ago. The MoD identified that the operation was conducted against the Ukrainian-held city of Kramatorsk in the Donbas. Photos are emerging from the site, but Ukrainian media is denying Moscow's claims of hundreds killed.
Russia says it targeted temporary barracks where Ukrainian troops were congregated, just as Ukraine's army had done the week before in the deadly Makiivka attack. "As a result of a massive missile attack on these temporary housing areas of the Ukrainian military's units, more than 600 Ukrainian servicemen were killed," the defense ministry said.
Further, state media describes as follows:
Over the past 24 hours, the Russian military has managed to uncover and confirm the location of Ukrainian troops in Kramatorsk in the DPR, the statement read. This data revealed that dormitory No.28 in the city was hosting more than 700 Kiev soldiers, with 600 more staying in dormitory No.47.
While there's been no confirmation of these high casualty numbers, photographs of a large building that suffered significant damage have been circulating, and the Russian MoD claim is spreading widely in international headlines.
The tit-for-tat alleged mass casualty strike came just hours after the end of Russia's unilateral 36-hour Christmas ceasefire. Ukraine had rejected the Putin declared temporary truce as but a "trap" and "cynical ploy" while vowing not observe it.
The Ukrainian government, as well as a handful of Western journalists on the ground and pro-Ukraine media outlets, are disputing that there were any large-scale casualties from strikes on Kramatorsk...
Last week's Makiivka barracks attack may have been Russia's single biggest loss of the war and was reportedly carried out by the Ukrainians using US-supplied HIMARS missile systems. Moscow's official death toll is 89 servicemembers killed, but some pro-Russian military bloggers are saying the true number is likely in the hundreds. Kyiv advanced that over 300 were killed in the strike.
It triggered rare internal Kremlin criticism of top Russian command, given hundreds of Russian conscripts were not well protected, and given there appeared widespread use of cell phones and open-source communications on the make-shift base which allowed the Ukrainians to pinpoint the location. Officially, Russian commanders are blaming the troops for not observing protocols regarding cell phone usage and unapproved communication restrictions.
---