Is Odessa worth a nuclear war for the West? This question is probably something Putin is considering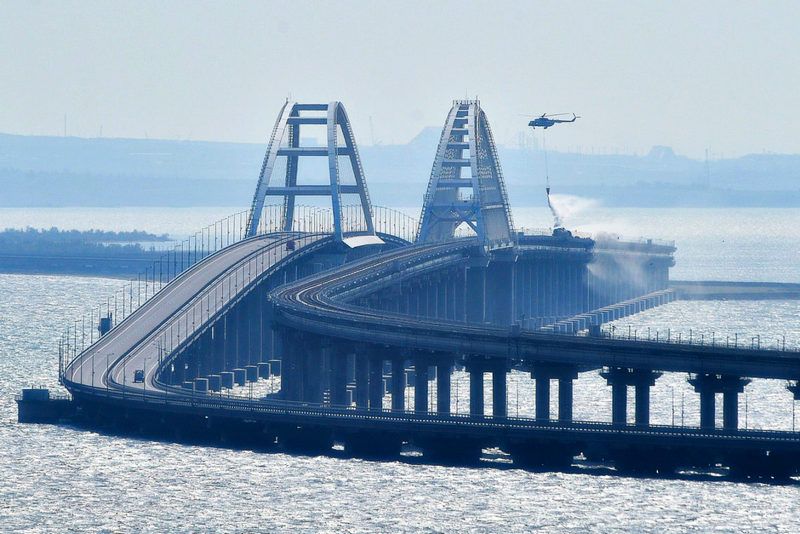 By: document.no - Erling Marthinsen   8 October 2022, 16:06
By: document.no - Erling Marthinsen   8 October 2022, 16:06
Is Odessa worth a nuclear war for the West? This question is probably something Putin is considering
NATO is largely the United States. But the United States is led by a historically bad president who seems to be failing miserably at everything except creating division and hatred in an increasingly impoverished population.
- A nuclear war cannot be won and must never be fought, Biden and Putin said in a joint statement in June 2021.
A few months later, Russia invaded Ukraine. Now the tone is different. Ukraine's president asked NATO for so-called "preventive strikes". In other words, he asked for NATO to start a real war between NATO and Russia, by making it impossible for Russia to use nuclear weapons. A hybrid war is not enough for the Ukrainian president.
It is difficult to imagine how this is possible without NATO attacking with nuclear weapons first.
But NATO is led by an old NATO adversary, and the most important forces of NATO have a defense chief who focuses on critical race theory, and a supreme leader who is demented at best.
Biden is failing at everything, writes Walter Russell Mead in the Wall Street Journal. But does he have support? Opinion polls suggest otherwise, and Europeans, who will be the first to be affected by a possible nuclear war, are probably skeptical.
The reality is that as Mr. Putin's failing military slides eastward across occupied Ukraine, nuclear weapons look more attractive. It is not so much because a tactical nuclear strike would be effective against widely dispersed Ukrainian forces in the field.

It's more that Mr. Putin hopes that the political shockwaves that will be triggered by nuclear explosions in Europe will shatter the West's resolve to support Ukraine. Is Germany willing to lose Berlin to save Kyiv? Are Americans ready to risk New York to keep Odessa free? These are the questions Mr. Putin is asking himself.
At the same time, the Biden regime and NATO are experiencing a very difficult dilemma. Because they can't just bow to Putin just because he threatens his nuclear weapons. This would be like repeating Neville Chamberlain and his famous " Peace in our time ". It was a very short-lived peace.
To avoid these unacceptable options, the Biden administration must dissuade Mr. Putin from using nuclear weapons in the Ukraine conflict, even as it continues to support Ukraine in its fight to repel the invaders.
But this is complicated, and so far Biden and his administration have not succeeded in this. Then the invasion could have been avoided. This is a costly experience for American foreign policy, especially since the disaster in Afghanistan occurred shortly before.
Under the Biden-led USA, the superpower loses the respect of its enemies and the trust of its allies. And a lack of competence increases the risk of full-scale war and the real "end of history", which was not as bright as Francis Fukuyama predicted.
We become like the subtitle of his title: The Last Man.
Ukraine has experienced major tactical victories on the battlefield recently, and the blowing up of the bridge to Crimea is approaching a strategic victory if it is true that Ukrainian special forces are behind it.
- This shows how weak the Russians are, when they fail to secure what is the most important connection to Crimea and a major prestige project for Putin, says Lieutenant Colonel Geir Hågen Karlsen at the Norwegian Defense Academy to NTB.
But is the West particularly stronger?
Zelensky appears almost like a megalomaniac, like an actor who loves his role. And Biden… well, comments are superfluous.
Of course, Russia and Putin are to be blamed for the invasion that started the war. But it could have been prevented. The problem was that under the Biden regime, America's deterrence did not work.
And Odesa or Kyiv is not New York or Berlin. Therefore, the president of the EU leadership does not have massive support on the issue of going to war with Russia. Europeans fear that winter is coming, to quote a well-known Game Of Thrones phrase.
But they fear losing their jobs, and their wealth and freezing, all because of the climate hysteria and lousy energy policy. They don't fear Putin.
Still, of course, nuclear war must be prevented, at all costs. But how?
The only way to deter the possible use of nuclear weapons is to make Mr. Putin believe that the consequences of such use would be devastating for Russia as a state and for him as its ruler, and that the West will not back down when the time is right. for action comes, writes Mead.
This requires a clear and distinct Biden. But is this really real? He rarely knows where he is, who lives, and where he is going.
At the same time, deterrence must be balanced so that it does not humiliate Russia. After all, they have many thousands of nuclear weapons. The criticism against the Russian invasion, and the criticism against Putin, is well founded. But harassing Russian athletes, including small children who were to participate in the Norway Cup, was hardly a good start.
And the sanctions mainly affect Europe itself. Therefore, we need flexible diplomacy that seeks peace.
As President Kennedy understood, deterrence complements diplomacy. The more effective our deterrence, the more flexible diplomacy can be. However, deterrence comes first. Mr. Biden must stop using nuclear weapons before he can find a path to peace.
---